As much as I love writing, teaching it can be tricky. Building the foundation of language and vocabulary, transitioning from words to sentences to stories, and encouraging creativity is all so important. Thankfully, there is an easy way to teach writing to kids that not only captures their imaginations but gives them the tools they need to become excellent writers.
After having the opportunity to try and practice writing lessons with Night Zookeeper, we knew we had found our new favorite writing curriculum. Let me explain why.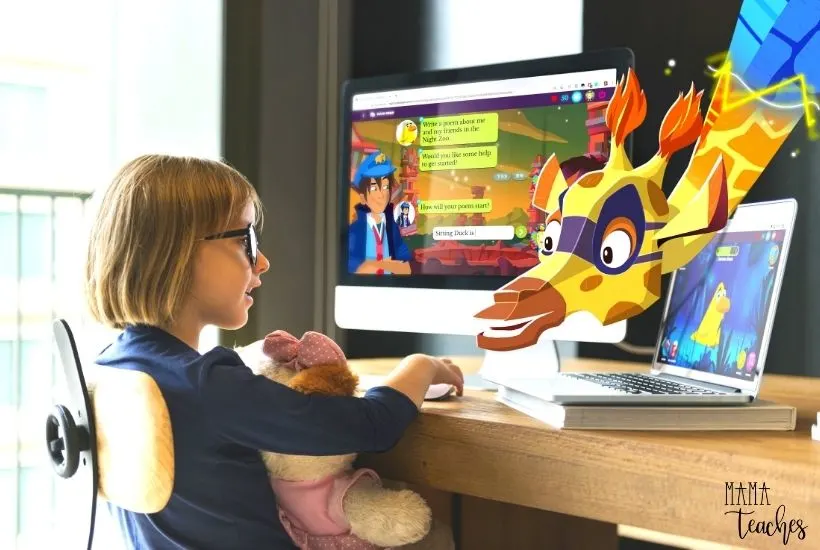 I have been compensated for my time writing this article but all opinions are my own.
What is Night Zookeeper?
I'll admit that when I first heard the name of the program I couldn't quite figure out how Night Zookeeper was connected to teaching writing. Then I watched the video explaining the curriculum and everything made sense.
It's an award-winning curriculum that not only teaches children the basics of grammar and writing but it uses their creativity to fuel excitement and hold their attention.
As a former classroom teacher and homeschooling mom, I can honestly say that it is the most unique and creative writing curriculum I have ever used!
How Night Zookeeper Works to Teach Writing
Typically, writing programs ask kids to brainstorm or use a list of pre-printed writing prompts to start writing.
While this approach is okay, it immediately puts pressure on the student to write. If your student is a reluctant writer that makes the process exceptionally challenging and often results in a lot of frustration for both teacher and child.
Night Zookeeper is different.
It begins with a story already in place. It gives the child power by asking them to help at the zoo in the evening and makes it feel like there's no pressure.
Instead of trying to come up with an idea to write about, Night Zookeeper asks students to draw an animal to begin. Even though they provide a gentle prompt of what the animal looks like (a cross between a rabbit and a penguin!), students have free reign to create a creature that is unique to them. It doesn't really matter what the animal looks like, to the program – and the child – it's perfect exactly as it's drawn.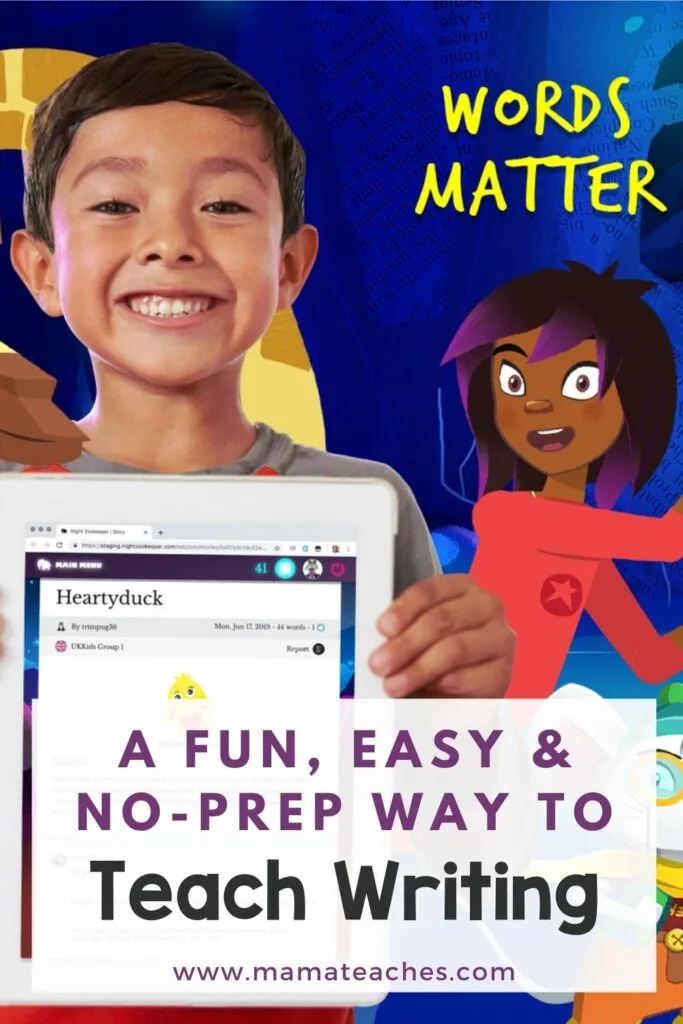 So where does the writing come in?
The next step is for the child to write a little bit about the animal. The program guides students through writing prompts – what's the animal's name, what is his family like, who are his friends? Each prompt is a separate input so that there's nothing overwhelming that would make the student shut down and not want to write. After all, it's just a few questions about their animal, right?
The process continues and students are encouraged to expand on their paragraphs by adding adjectives and questions to their writing. I love how it helps expand their vocabulary!
When it's finished to their satisfaction, the paragraph is then submitted to a tutor who looks it over and writes back with gentle and supportive guidance. There is no red ink or failing grades, it's simply encouragement, excitement, and new ideas.
Then What Happens?
After students write their first paragraph, they are able to play games (adjective word searches, anyone?), collect other animals, and help protect the zoo at night. Each activity builds upon their current writing skills and encourages them to write a little more, learn about new writing concepts, and immerse themselves in the story of being a Night Zookeeper.
There are multiple levels and rewards for completion that walk students through the process of becoming better writers. All the while, they are engaged and invested in the story that they are creating around their zoo.
It is, from a teacher/parent's perspective, almost magical to see how writing becomes a subject that intrigues them.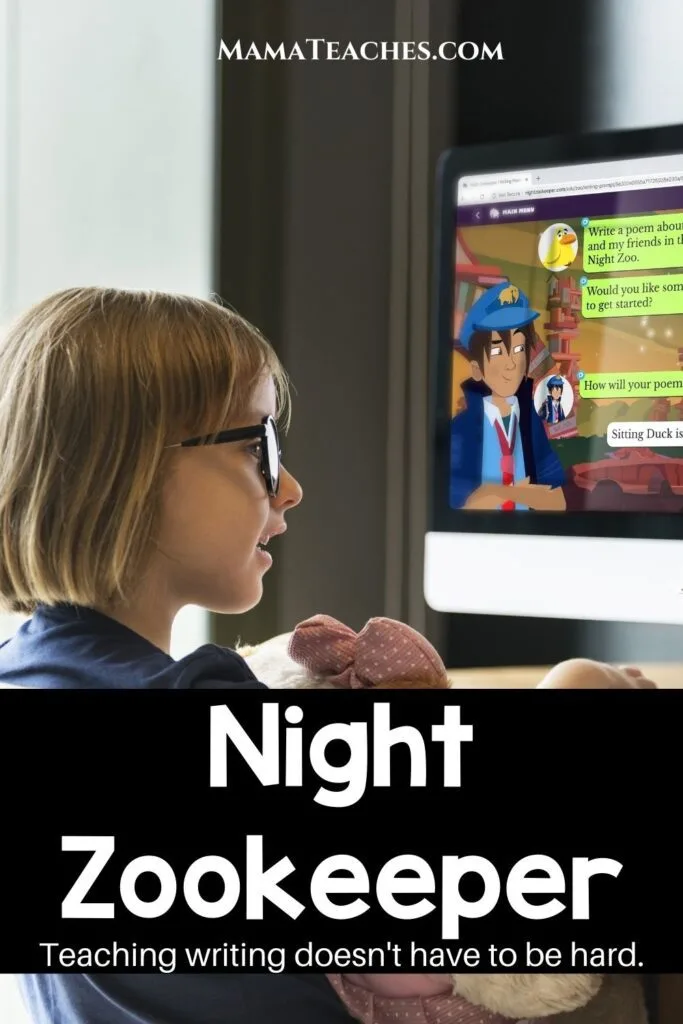 Night Zookeeper from a student's perspective
The youngest has been using Night Zookeeper and had this to say about the program:
"It's a lot of fun! I like writing anyway, but Night Zookeeper makes me want to be more creative with my stories. It's fun to draw and collect animals too. I can see this being really good for kids who might not like to write because it feels almost like a game than a formal writing program – even though it is."
Benefits from a Parent/Teacher's Perspective
We have been blessed to try a lot of homeschool and teaching curriculums over the years, but I have to say that Night Zookeeper is definitely one of my favorites for a few reasons:
The platform is outstanding. It loads quickly, is attractive in design, and is very easy to navigate.
I love the parent portal side of it! I can check on my child's progress and see what she has written, where she might need to improve, and get a good sense of what she's working on next.
There's ZERO amount of prep that I have to do for it. Zip, zilch, nada! I don't even have to buy notebooks and pencils, because the writing is all done online in the platform itself.
It's typing practice and writing practice all in one. Since everything is online, my daughter is getting great typing practice as she writes her stories, as well as the writing practice.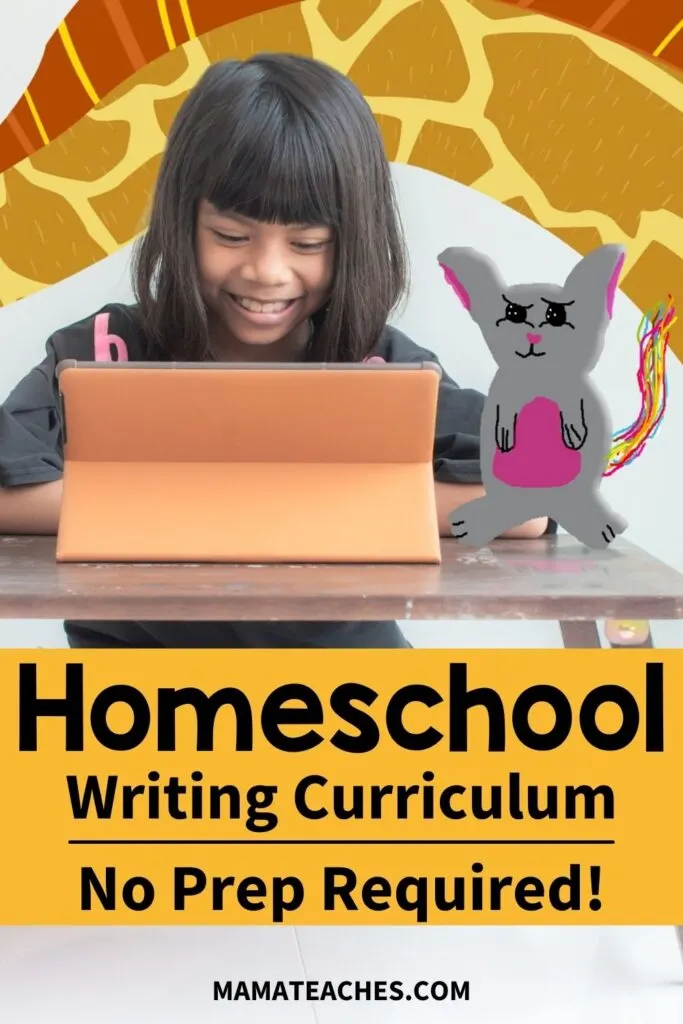 How to Use Night Zookeeper in Your Homeschool or Classroom
Use Night Zookeeper as:
A complete writing curriculum for the school year. It would be great for 1st through 5th grade – with some wiggle room for Kindergarten and 6th grade use!
Use it as independent writing practice.
Make it one of your language arts/writing centers. It will help you teach writing even when not working with your students one-on-one! Young writers can even share their stories with others!
Have early finishers in your homeschool or classroom? Use Night Zookeeper as an enrichment activity!
Sneak writing practice and learning in by reserving the curriculum as a "special treat" for Friday Fun Days or for finishing other work.
By signing up, children will get the following benefits:
Improved Core Writing Skills
Personalised Feedback from a dedicated team of tutors
Weekly Lessons that incorporate interactive video elements and games to teach your children key skills.
Publishing Opportunities and weekly competitions with real life prizes!
FREE Monthly Educational Printables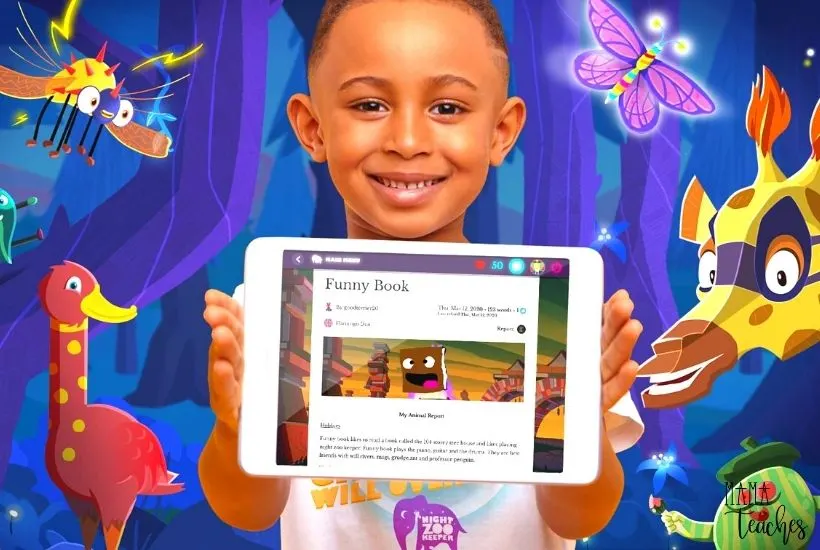 How to Get Night Zookeeper for Your Students
Get a free 7-day trial when you sign up for the yearly subscription! When you click on the button below, you'll actually get 50% off the yearly subscription and the 7-day free trial! While pricing is typically done for 1 or 2-3 children, additional students can be added for a bespoke price.
For classroom teachers, Night Zookeeper offers a 14-day free trial! You can find out more about school or classroom pricing by contacting them here.
Give it a try and let us know how you like it! It is truly a fun and effective way to teach writing!
You Might Also Like: