Looking for your next adventure, but don't want to leave the house?
Well, if you haven't heard of zoo animal cams, you are in for a treat!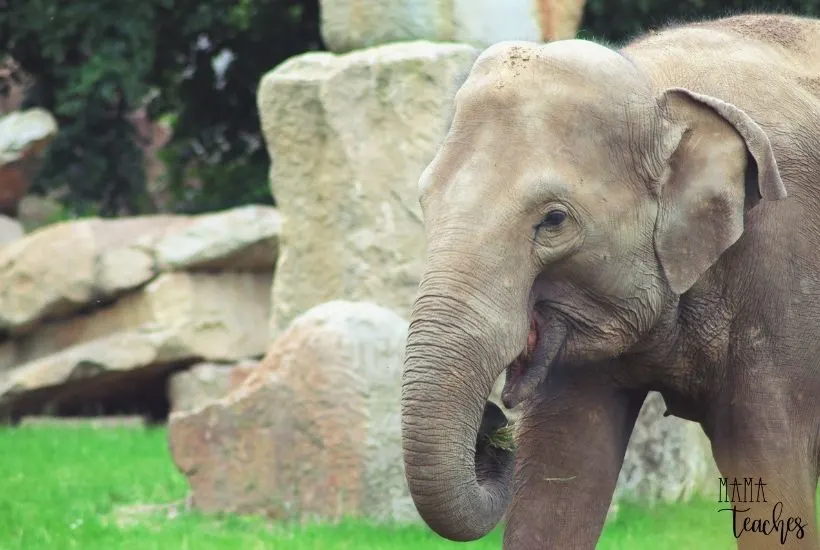 This article contains affiliate links to things that you might like.
Zoo Animal Cams
Animal cams allow you to take a trip to the zoo, ride through a safari, or even dive underwater with some of your favorite animals.
Zoo animal cams are seriously the next big thing and whether you just want to relax and hang out with your favorite dolphin or turn it into an educational wildlife lesson, animal webcams are where it's at.
Check out what we think are 11 of the best zoo animal cams!
The Best Zoo Animal Cams for Kids
Housing a number of unique animals, the Hattiesburg Zoo began back in 1950.
At that time, its most popular resident, Miss Hattie the Elephant, stole the hearts of visitors.
Today, Chewy the Sloth and his family are charming the zoo's guests.
If you have the time (remember sloths are slow!) take a look at the Hattiesburg Zoo Sloth cam to see what Chewy is up to.
Cheyenne Mountain Zoo is an awesome independent zoo that looks to educate all of its visitors through interactive experiences.
Hand feed the animals, get up-close, and fall in love with the wildlife.
We absolutely adore their Giraffe Cam because it allows viewers to watch the herd interact with each other, as well as, with zoo guests.
Click this link to see Cheyenne Mountain Zoo Giraffe Cam or check it out below!
The Bronx Zoo gives a unique perspective into the natural world of wildlife right in the middle of a bustling city.
With over 6,000 of nature's wonderful creatures, the Bronx Zoo is the perfect place for animal lovers of all ages.
What's more amazing, is that if you can't make it to the actual zoo, they have a wonderful selection of animal cams.
From sea lions to lemurs, check out these hotspots at the Bronx zoo here.
The animals of the Taronga Zoo love its visitors!
With a beautiful harbor side setting, this zoo offers a chance for people to connect with the wildlife in their natural environment.
While escaping to Australia might be a bit of a challenge these days, don't worry!
You can still visit by viewing Taronga TV, a 24/7 virtual live streaming video.
Hang with the lions, elephants and tigers, or you can even chill out with an oryx or bilby.
Tune in here: https://taronga.org.au/taronga-tv#animallivecams
The Smithsonian National Zoo is one of the oldest zoos around, and if that's not cool enough, it is always free of charge to visit.
A few of the most notorious animals reside here including the newly born Giant panda known as Xiao Qi Ji , exotic Sumatran tigers, gigantic Aldabra tortoises, and more!
Taking you on an animal adventure, the Smithsonian National Zoo lets you discover nature through a number of awesome exhibits and unique events.
Take a closer look at a few of the Smithsonian National Zoo's residents on their animal cams!
The Maryland Zoo, also known as, the Baltimore Zoo, is one of the top spots to immerse yourself into the wild world of nature.
With exhibits like Penguin Coast and the Polar Bear Watch, visitors are able to observe up-close how animals live in their own habitat.
If want to get even more personal with some of the wildlife, the Maryland Zoo lets you dig deeper with their live cams and feed.
Watch the Maryland Zoo flamingos on the Flamingo cam!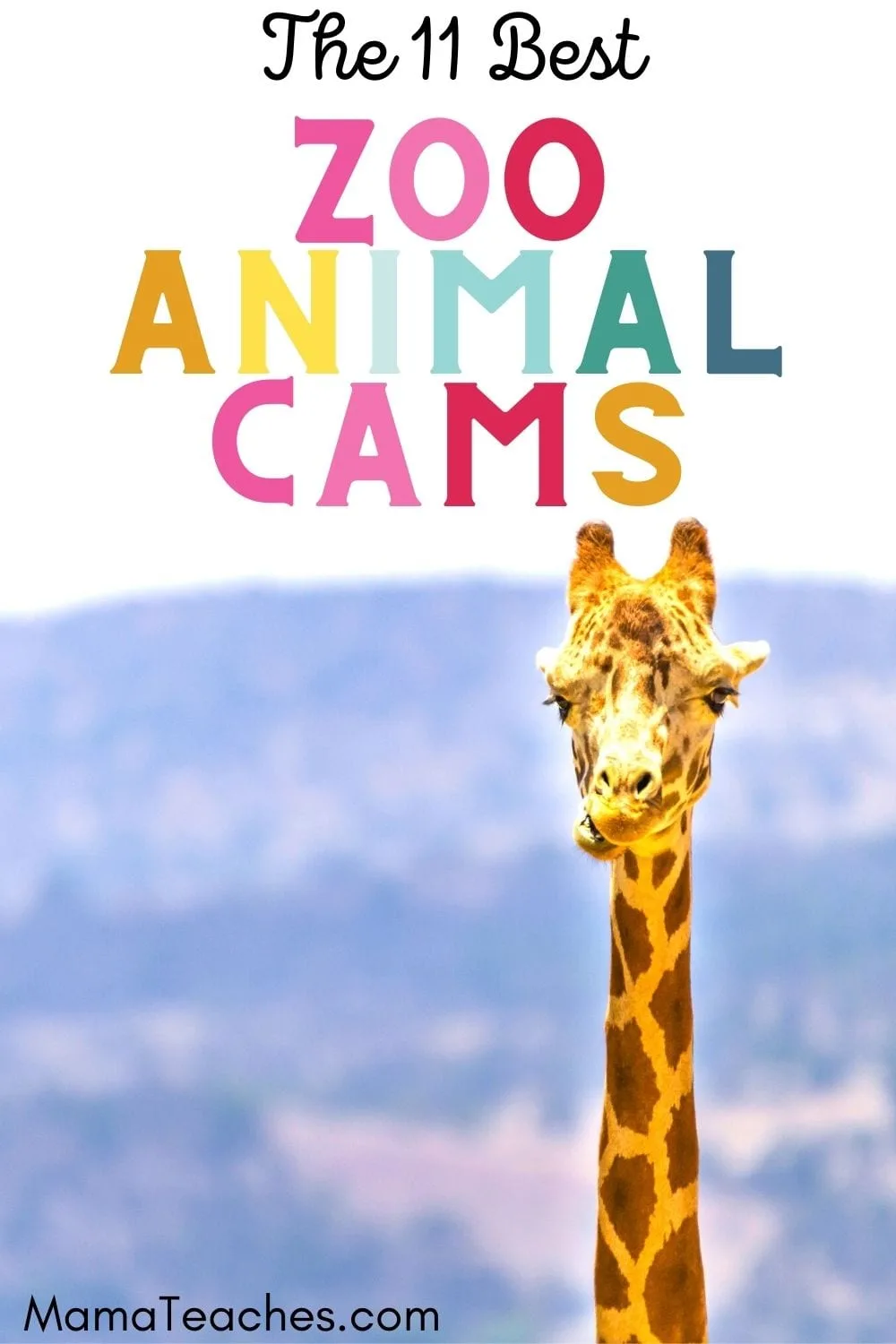 The Greenville Zoo has so much to discover.
Providing one-of-a-kind experiences for both young and old, exploring the diverse wildlife that the Greenville Zoo has to offer has never been better.
From Secret Safari's to the Adopt-an-Animal Program, connecting with the animals is fun and easy.
Take a glimpse into a giraffe's life with the Greenville Zoo Giraffe cam!
The Woodland Park Zoo is an award winning zoological garden where visitors can discover their love for animals in their natural habitats.
Providing interactive play spaces for children, rooftop gardens, a tropical rainforest walk and so much more, the Woodland Park Zoo is an exceptional place to connect with the natural world.
Discover the tigers, bats, and grizzly bears of Woodland Park Zoo through their amazing animal webcams!
The San Diego Zoo is home to over 3,700 animals and 650 different species.
What's distinctive about this zoo, in particular, is its Skyfari. The Skyfari is a gondola lift that gives visitors an aerial view of the whole zoo!
In addition, the San Diego Zoo has some of the coolest webcams to view from the comfort of your own home.
Koalas, polar bears, elephants, pandas and more can all be seen online.
Visit the San Diego animals in action here on their animal cams!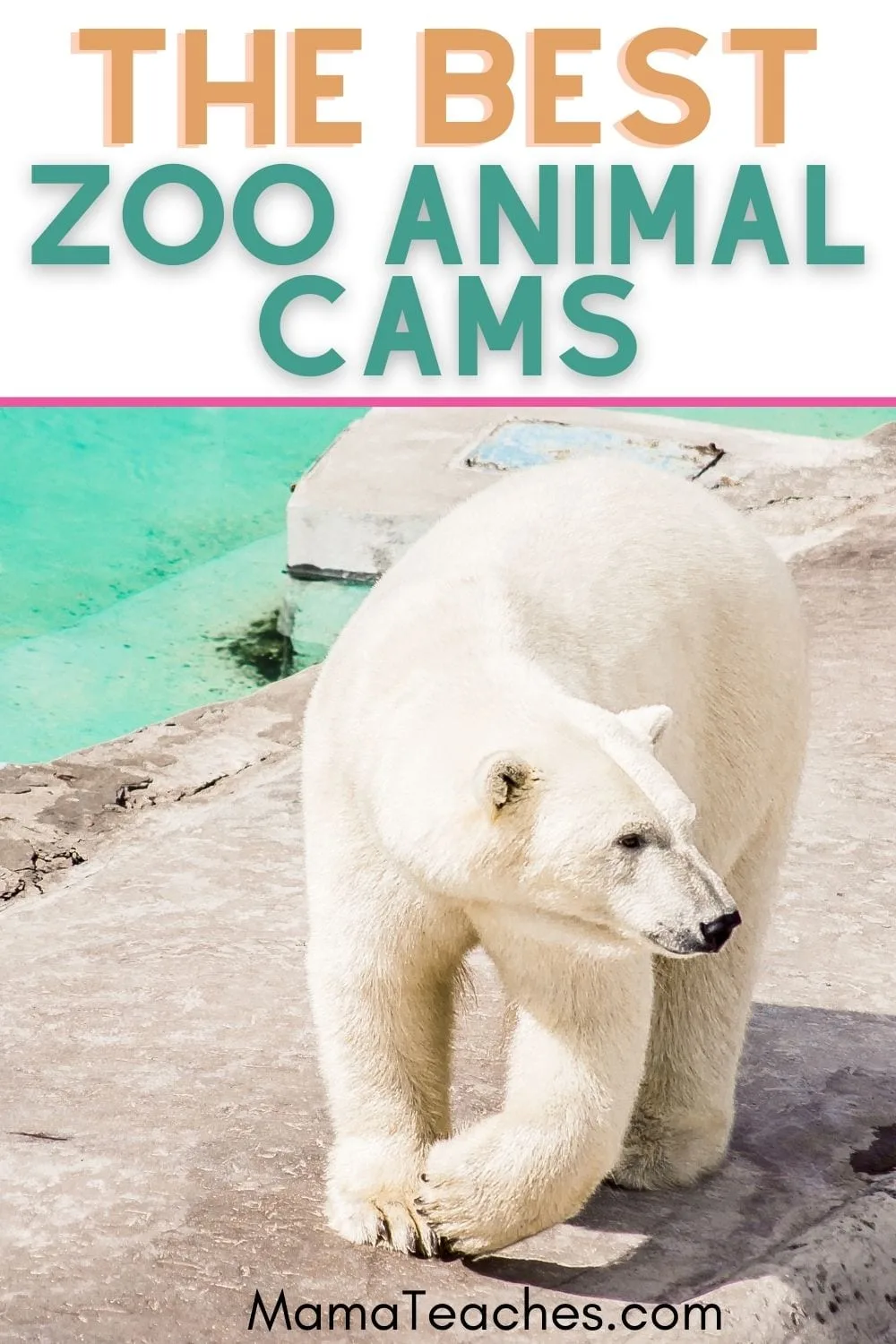 Offering a wide range of activities, guided tours, and exclusive experiences, the Philadelphia Zoo let's you take a walk on the wild side to create a most memorable visit.
Distinctive to the Philadelphia Zoo is ZOO360.
Haven't heard of it?
Well, it's an overhead mesh tunnel system that was built for the animals.
This not only gives wildlife more places to go, but also gives them a most unique view of their human guests.
Can't get there to check it out?
View their Philly Zoo at 2 Live Stream Series.
Or go straight to a visit with the penguins!
Melbourne Zoo is home to one of the most unique visitor experiences around, called the Roar and Snore.
This is an interactive overnight guided tour that's available for zoo guests to take part in.
Melbourne zoo is great place to visit, but if that's not an option, they will bring the zoo to you via their Animals at Home LIVE virtual tours and animal cams.
Meet the animals of the Melbourne Zoo including snow leopards, pigmy hippos, and more!
Zoo Animal Cams for Kids
We hope you've enjoyed these amazing live animal zoo webcams!
While these are our favorite zoo cams to watch, there are many options to choose from.
Do you have a favorite not on this list? Feel free to share!
You Might Also Like…