Do you want to learn about Rhode Island?
Discover some fun facts about Rhode Island with us!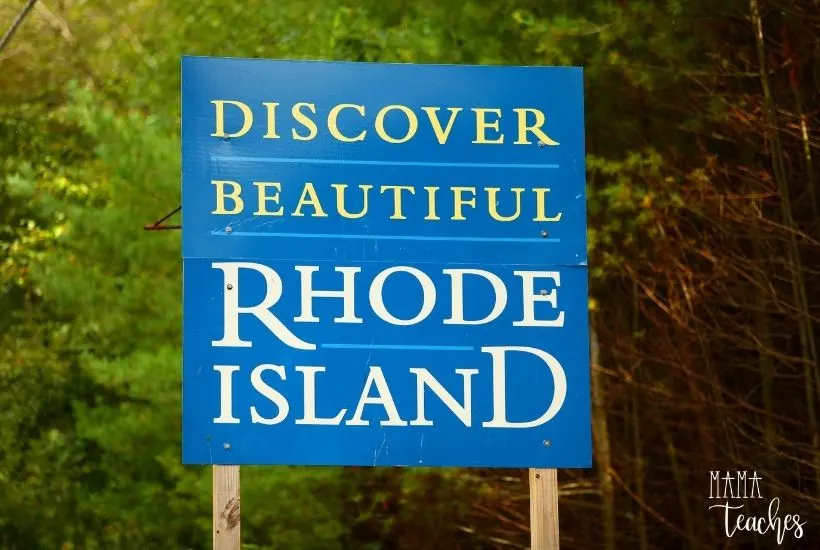 This article contains affiliate links to things that you might like.
Did you know that over half of the state of Rhode Island is covered in forest land?
With a nickname like the Ocean State, you would think that most of it is sandy beaches.
Amazingly enough, Rhode Island does have more than 400 miles of coastline because of its many islands.
In fact, everyone in the state can make it to the shores in a half-hour or less.
Now, that explains the name the Ocean State!
Let's check out some other interesting facts about Rhode Island!
Fun Rhode Island Facts for Kids
Rhode Island is a Very Small State
Rhode Island is actually the smallest state in all of the United States!
It is roughly 37 miles wide (east to west) by 48 miles long (north to south), and about 1,214 square miles in total!
The Nation's Oldest Carousel is in Rhode Island
The Flying Horse Carousel is America's oldest carousel of its kind and you can see it in the small town of Watch Hill, RI.
Built in 1876 as an amusement park attraction, this historic carousel has hand-carved wooden horses with manes and tails made of real horsehair.
The horses suspend from chains and as the carousel spins around, the horses appear to take flight.
The Flying Horse Carousel is still in operation today, and if you are 12 years or younger, you can go for a ride!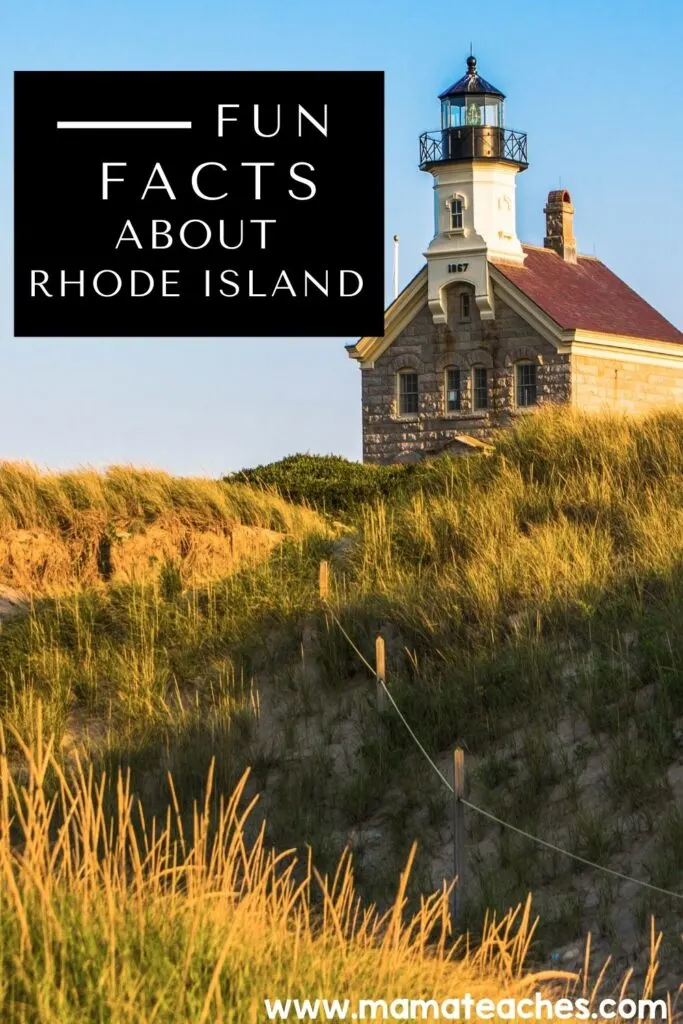 Rhode Island is Home to the Tennis Hall of Fame
In 1881, Rhode Island held the very first US Open Tennis Tournament at the Newport Casino.
Now a historic landmark, the Newport Casino is a popular athletic club and recreation center that also houses the International Tennis Hall of Fame.
While the US Open is no longer played here, visitors can still catch a tennis tournament and see all the tennis greats in the Tennis Hall of Fame.
There is a very large termite in Rhode Island
Welcoming both locals and travelers into the capital city of Providence is a Big Blue Bug known as Nibbles Woodaway.
This recognizable termite is 9 feet tall, 58 feet long, and weighs about 4,000 pounds.
Nibbles really likes to dress up for the holidays and special occasions, and as of today, you can find him wearing a mask!
Rhode Islanders love their quahogs
What is a quahog, exactly?
Well, it's a clam, of course!
And Rhode Islanders can't get enough of them!
There's even a whole week in May to honor and celebrate quahogs!
Clam digging, cooking clams, and eating clams are a big part of Rhode Island life.
And if you didn't know, the quahog is also the state shell!
So, would you like a quahog?
Rhode Island Interesting Facts
Even though Rhode Island is the smallest state in the country, it sure is big on fun and interesting facts!
With a historical horse carousel, a giant blue termite icon, an international tennis hall of fame, and a quahog obsession, Rhode Island is a one-of-a-kind state.
Don't you think?
You May Also Like…