Are you looking to build memories this holiday season?
Try something of these new Christmas traditions!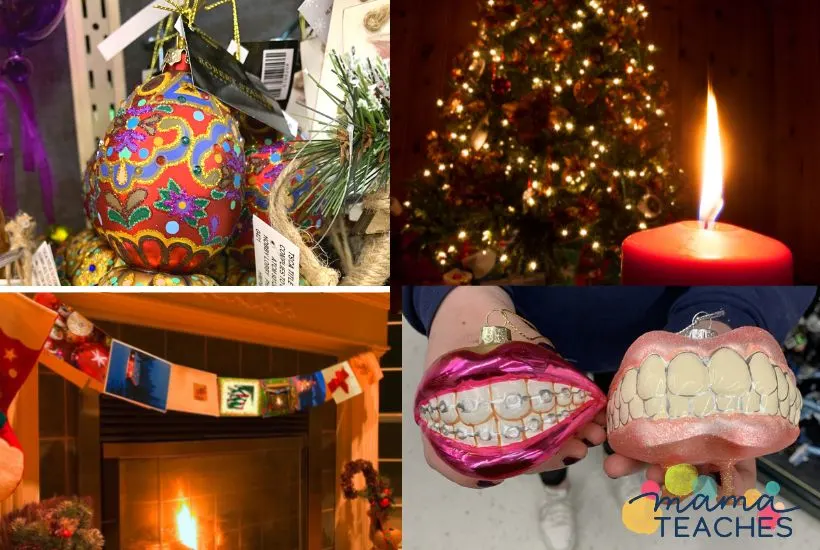 This article contains affiliate links to things that you might like.
Importance of Holiday Traditions
Holiday traditions are more than just rituals: they strengthen the bonds within the family and contribute to a family identity.
Can't you just hear it?
"We are the Jones family. We have the best Christmases. We have a tree where we hang the most hilarious ornaments. We also have a night where we eat s'mores and watch Home Alone 4 and say all the cheesy lines together."
Don't you want to join that family?
I do!
When you add a few fun and novel Christmas traditions, you set yourselves apart as a family.
You mark yourself as a unique, festive family.
Each year, when you return to these signature traditions, there is excitement and shared memories (and generally lots of smiles and laughter).
That is not to say that the traditional traditions should go by the wayside.
Not at all.
Everyone loves Grandma's stuffing recipe, arranging the Nativity set, and opening the box of Christmas pajamas.
But by adding a few new traditions this year, you'll add some excitement and anticipation this holiday season.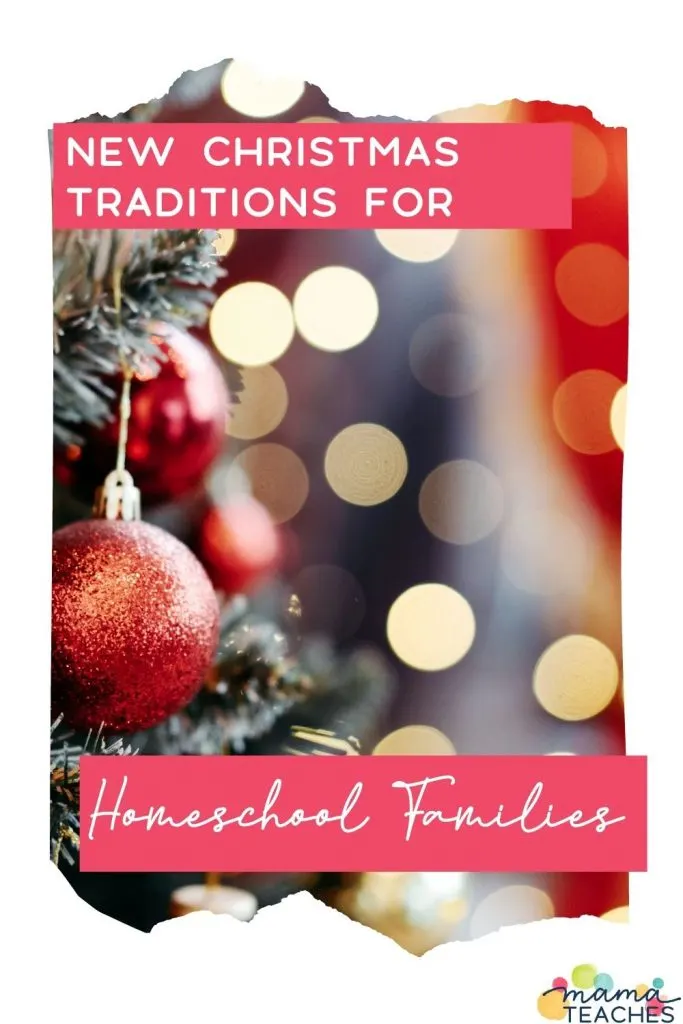 7 New Christmas Traditions to Try
These 7 new Christmas traditions run the gamut from sentimental to educational to laugh-out-loud funny. You know your family.
Which one (or two or three) would you like to try this year?
Light Hunt
Some people go all out when decorating their houses and yards for Christmas.
Why not turn your tour of lights into a game?
Download and print this free Christmas Decoration Scavenger Hunt and see if you can find all the items on the list.
Did you spy a plastic or inflatable Santa on the roof?
What about a light-up reindeer?
You can check off the list as a family, or you can separate into groups for a race.
Cultural Cookies
Christmas is celebrated in different ways around the world.
Why not learn about other countries by studying their holiday traditions?
One delicious tradition is baking holiday cookies from around the world.
While the cookies are baking, you can have fun filling out these Christmas Around the World Activity Mats.
Or learning about Christmas in Germany for kids!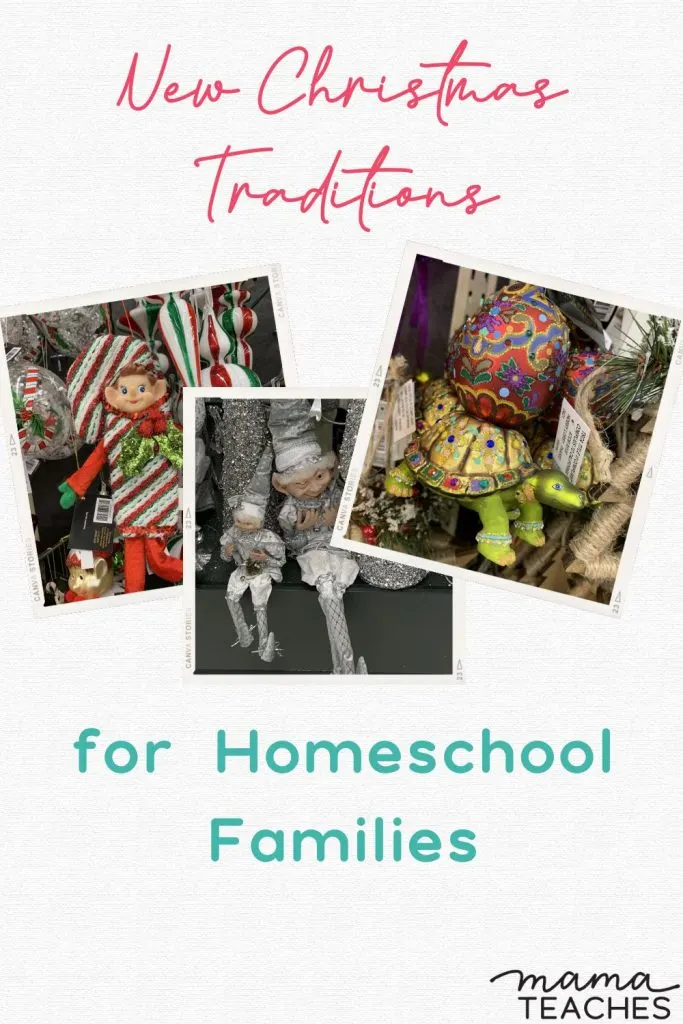 The Gaudy Ornament
Ornaments are memory-holders.
No doubt you know where and when you acquired certain special ornaments.
Do any make you laugh?
Would you like them to?
If so, try searching for (or making) a gaudy ornament this year.
The more outlandish, the better.
Maybe you can find a googly-eyed turtle with a glittery present on its back or a winking elf in a silver jumpsuit.
Go out as a family and pick out the tackiest, most hilarious Christmas ornament on the shelves.
Your family will die laughing pulling it out next year.
Christmas Wishes Collection
Everyone has a Christmas wish.
Even if you are too old to sit on Santa's lap, you can think of something you'd like this Christmas or in the year to come.
Why not write down your Christmas wish?
You can share them aloud or keep them to yourself.
You can collect the wishes in a decorative box to save for future years or send them up to the stars by setting them alight in the fireplace.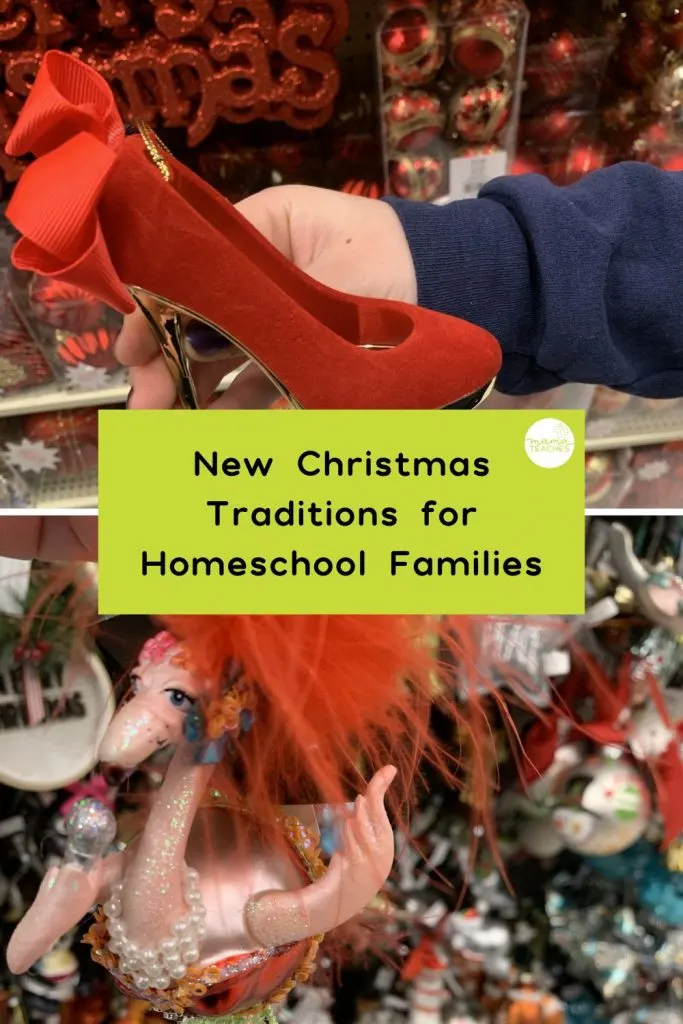 Bad Christmas Movies
Yes, everyone has favorite Christmas movies.
No doubt you already watch the best of the best as a family each year.
But why not have a night where you watch bad Christmas movies together?
You can have fun laughing at all the corny jokes, the poorly-done special effects, and the over-the-top lines.
Make a memorable dinner (candy-cane cocoa and popcorn, anyone?) and laugh your way through the worst of the Christmas movies.
Christmas Dance
This fun tradition will get everyone up, moving, and having a terrific time together!
Have a Christmas dance party the next time you have people over.
You can play slower, dramatic Christmas songs, lively country line dances, or Christmas pop songs.
You can even hold a one-on-one dance battle for everyone's amusement.
Once everyone gets over their shyness, the Christmas Dance will become a holiday favorite.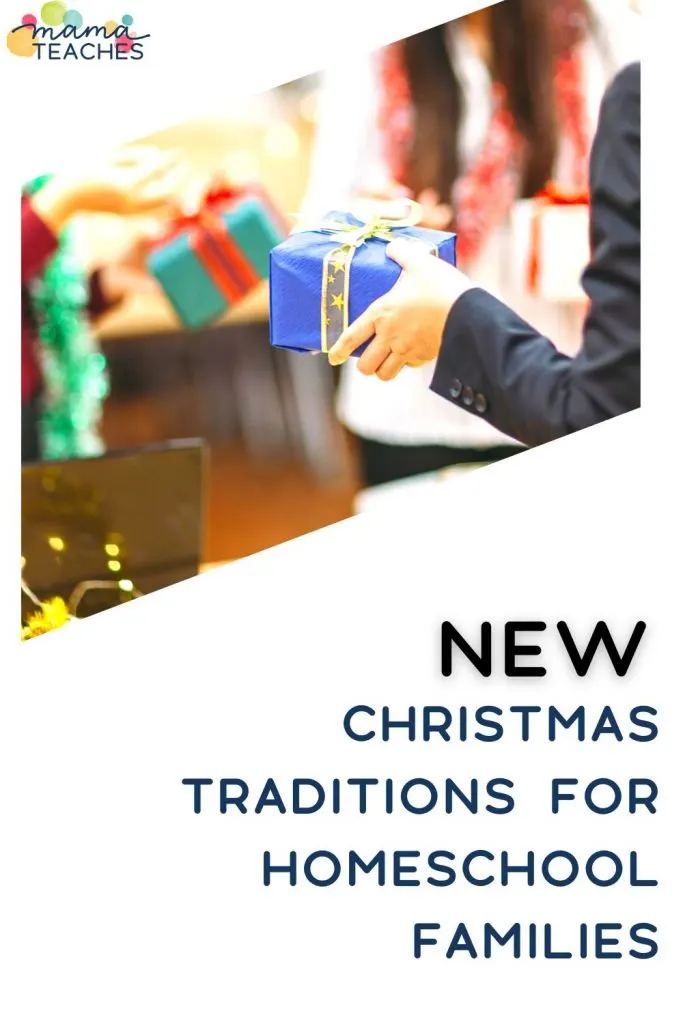 Christmas Charades
When people think of celebrating the holidays, they think of food, decorations, movies, and music.
Why not add games to the list?
Christmas charades is a new tradition that will enliven your celebrations.
Write Christmas-themed people, places, things, movies, and song titles on slips of paper.
Then form teams and act them out for one another to guess.
You'll be laughing all night! Grab a free set of Christmas Charades HERE!
Soon-to-Be-Favorite New Christmas Traditions
Are you inspired?
This Christmas could be your best ever.
You'll make new family memories when you celebrate some of these new Christmas traditions.
Take the time to savor this holiday season and grow closer as a family at the same time.
Merry Christmas!
You May Also Like: