How do you get kids to listen (without resorting to yelling)? We've got 7 tips on what to do when kids aren't following directions.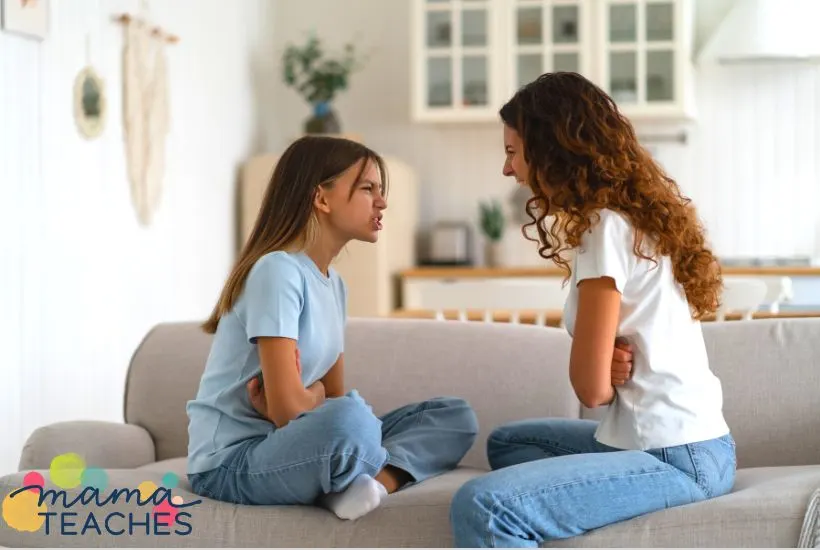 How to Get Kids to Listen
There is nothing more frustrating than being ignored.
What do you do when your kids aren't following directions? Likely you raise your voice. You may even lose your cool.
While that might scare them into paying attention, it's not the best solution.
Do you want to know what to do when kids aren't listening?
We have 7 tricks you can keep up your sleeve. You won't have to yell or even break a sweat!
This article contains affiliate links to things that you might like.
7 Ways to Get Kids to Pay Attention
When you give instructions and kids refuse to listen, what can you do? Here are 7 next steps that will yield results!
Break It Down
Before you jump to the conclusion that kids are refusing to follow directions, ask yourself, "Could this be a communication issue?"
Listening and following directions involve the receptive language center of the brain.
Are you breaking the directions down into manageable steps?
Are there too many steps?
If you have provided written directions, are they too complicated?
Directions should always be given at or below the child's reading level.
You may need to add a visual component to your directions.
Draw a flowchart or make an eye-catching numbered list.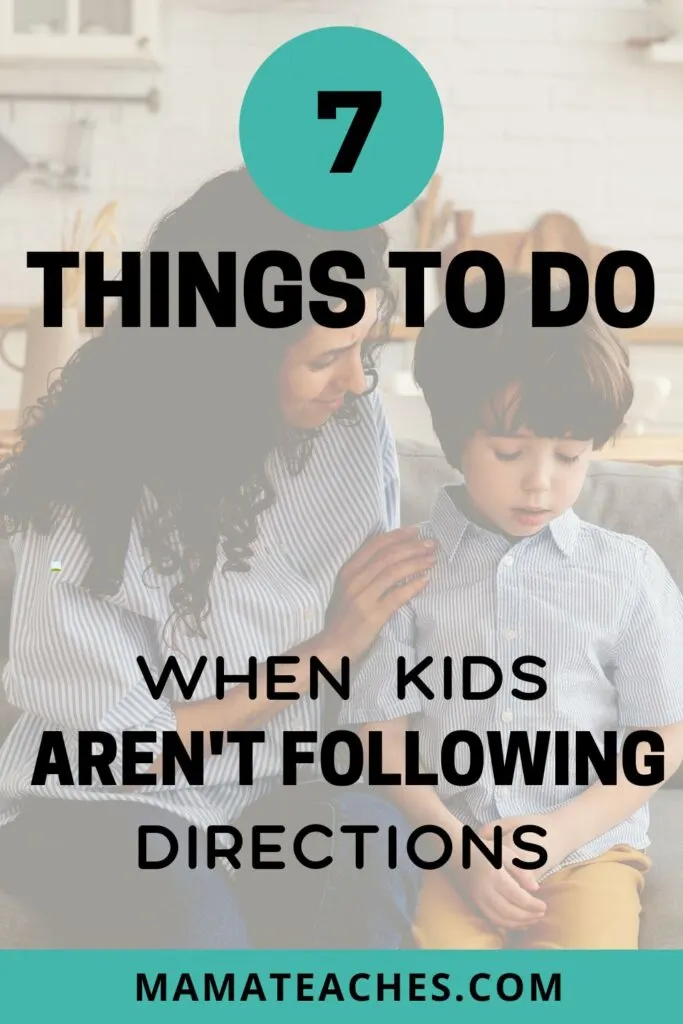 Wait Them Out
Instead of competing for kids' attention, withdraw yourself from the competition.
Every experienced parent and teacher knows the power of silence.
Don't bother trying to talk over a child. They will raise their voices to match.
Instead, get absolutely still and silent. Look your kids in the eye.
This behavior is unusual enough that kids will quiet down and give you their attention.
Get Quieter
When kids get loud, you should get louder, right? Wrong!
Save your vocal cords! Instead, resort to a stage whisper (that's a loud whisper).
Kids will wonder what you are saying and will be forced to quiet down as a result.
It also has a calming effect on the room.
Play a Musical Instrument
This trick may seem a bit odd, but it works!
You don't have to be a rock star to pull this one off.
Yes, you can play the guitar or the ukulele, but you can also play the kazoo.
Kids will wonder what you're doing and quiet down and give you their attention.
Play a short ditty and return to what you were saying.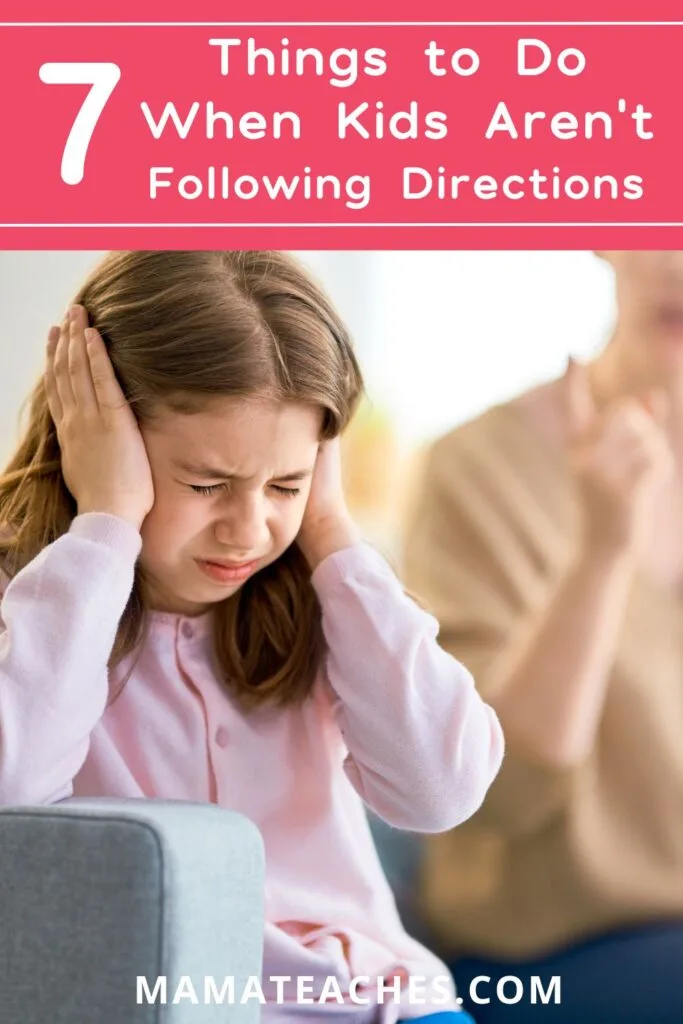 Break Out the Desk Pets
If you have a classroom of students, you can reward the ones who are listening by using a classroom management tool like desk pets.
Give the desk pets to the quiet students or those following directions.
The others will notice and want their desk pets as well.
You can explain that the desk pets will come out when the student is quiet and following directions.
Call and Response
A call and response is a snappy attention-getter that has a part for the grown-up and a part for the kids.
You call it out and they respond. You can use phrases like, "123, All eyes on me…1,2, our eyes on you" or "Hocus pocus…everybody focus."
For more ideas, check out this article on how to teach listening skills.
Eliminate the Competition (But Do Use a Timer)
Although the rush of competition is a great way to motivate certain kids, it can backfire.
Rather than taking the time to follow directions, kids will race through a task to get the job done faster and win the game.
As an alternative, you can try using a timer as a tool.
When kids know they have only a certain amount of time to complete a task, they are more likely to focus.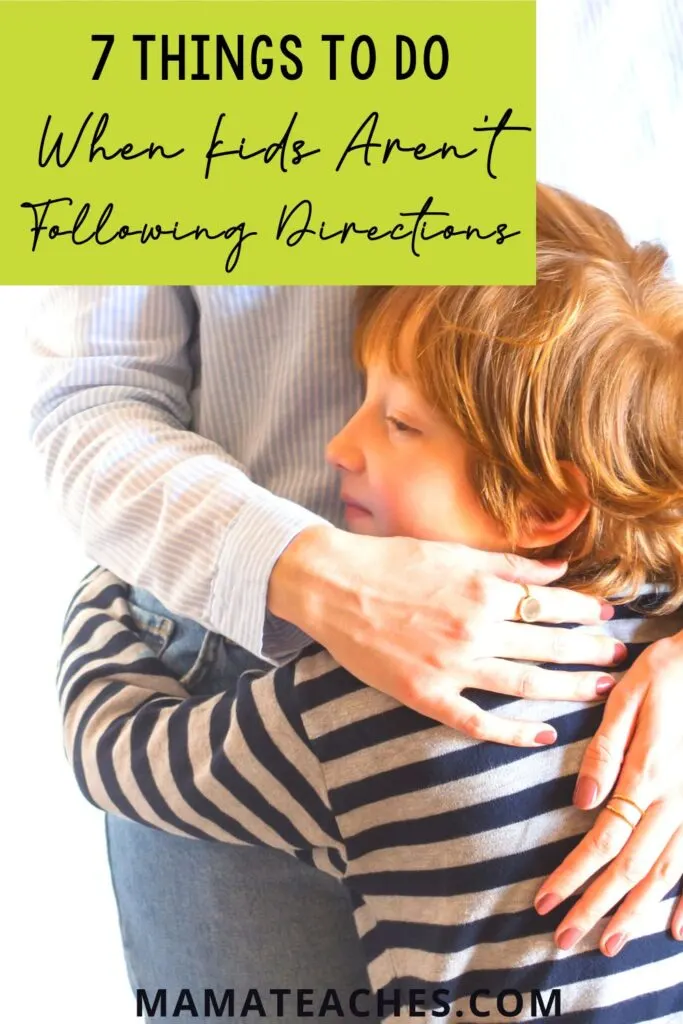 What to Do When Kids Aren't Following Directions
Every child will have moments where they are distracted, fail to listen well, and don't follow directions. You can use these 7 tricks to redirect their attention and get them back to the task at hand.
You May Also Like: