Spark some creativity with a fantastic 4th of July coding activity for kids!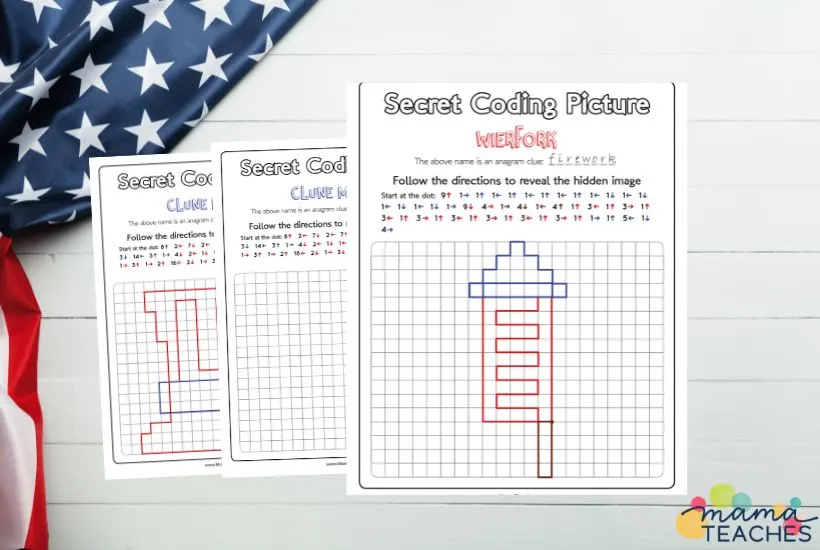 The 4th of July is a time for outdoor celebrations, colorful fireworks, and family fun.
But why not add an exciting STEM activity into the mix this year?
Engaging kids in a coding activity can be a fun way to celebrate Independence Day.
Children can unlock their creativity and develop a number of educational skills at the same time.
They can also learn about the significance of July fourth and why it is such an important day!
Below, we'll explore how to ignite the minds of young learners with a 4th of July coding activity.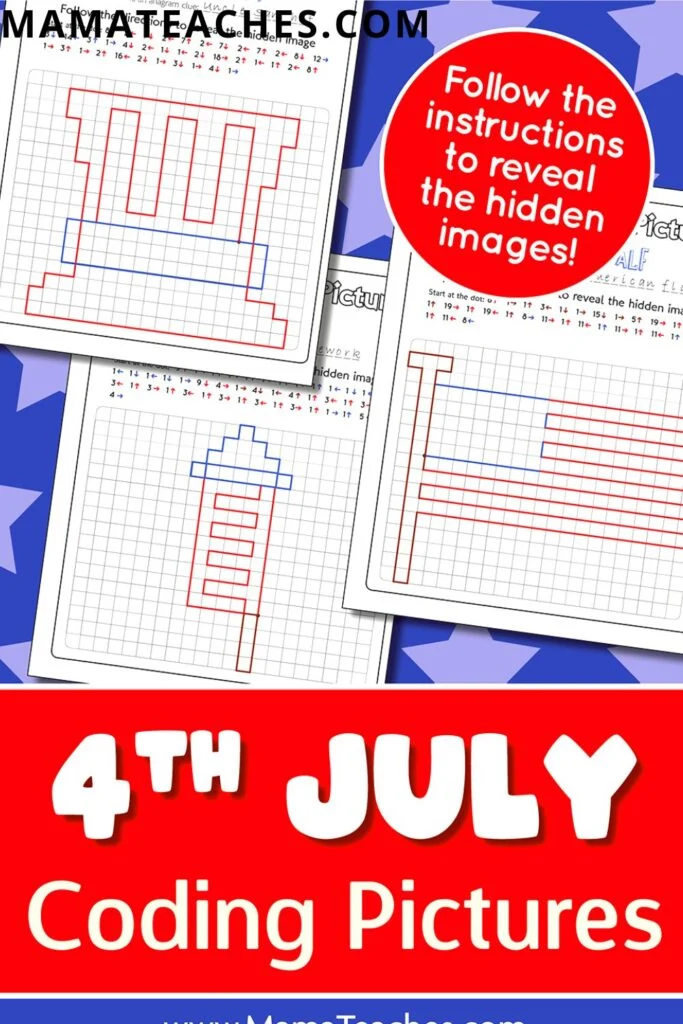 This article contains affiliate links to things that you might like.
A Coding Activity for the Fourth of July
Begin with Warm Up Exercises
Before diving into the coding activity, stimulate those little minds with new knowledge!
This can be done easily by sharing some fun facts with kids about the 4th of July holiday.
Talk about the history of July 4th and the adoption of the Declaration of Independence.
Explain how this day symbolizes freedom and independence for the United States of America.
By sharing this knowledge, a connection can be made between the holiday and the activity.
This will keep the interest of young minds and get them ready to practice coding.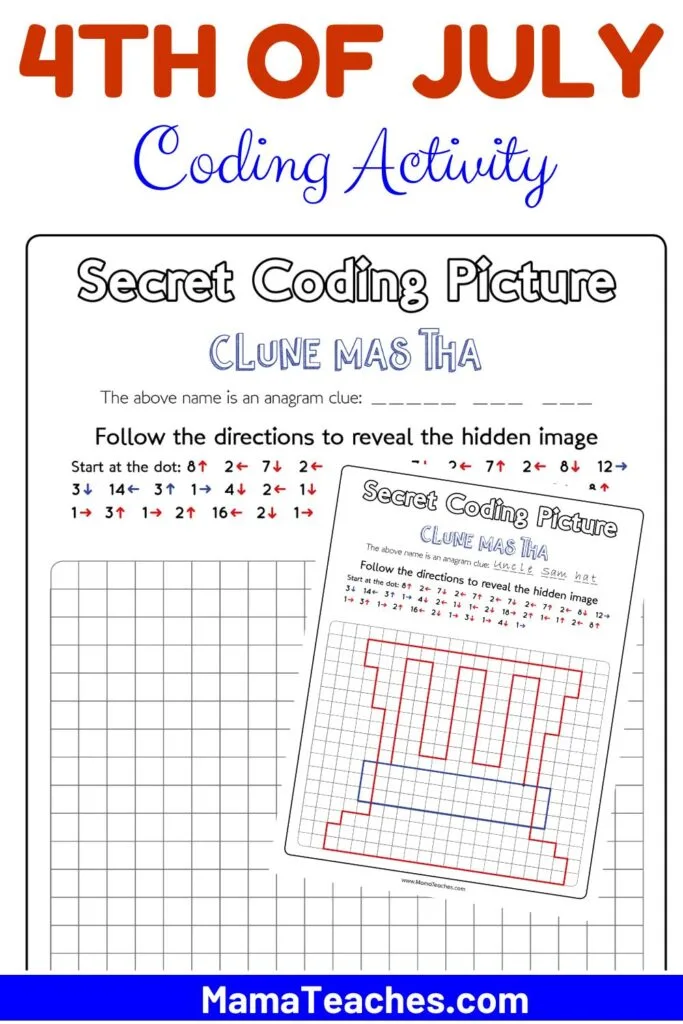 Introducing 4th of July Coding Picture Sheets
Holiday coding picture sheets are a great way to capture the excitement of the holiday.
The best part about this specific coding activity is that it's available as a FREE printable.
You can find this amazing Independence Day activity right here in our Freebies Library.
This coding picture project is complete with three different holiday images and answer sheets.
That means you'll be ready to introduce coding this July 4th holiday with ease.
You can guide little minds with confidence and be ready to answer questions.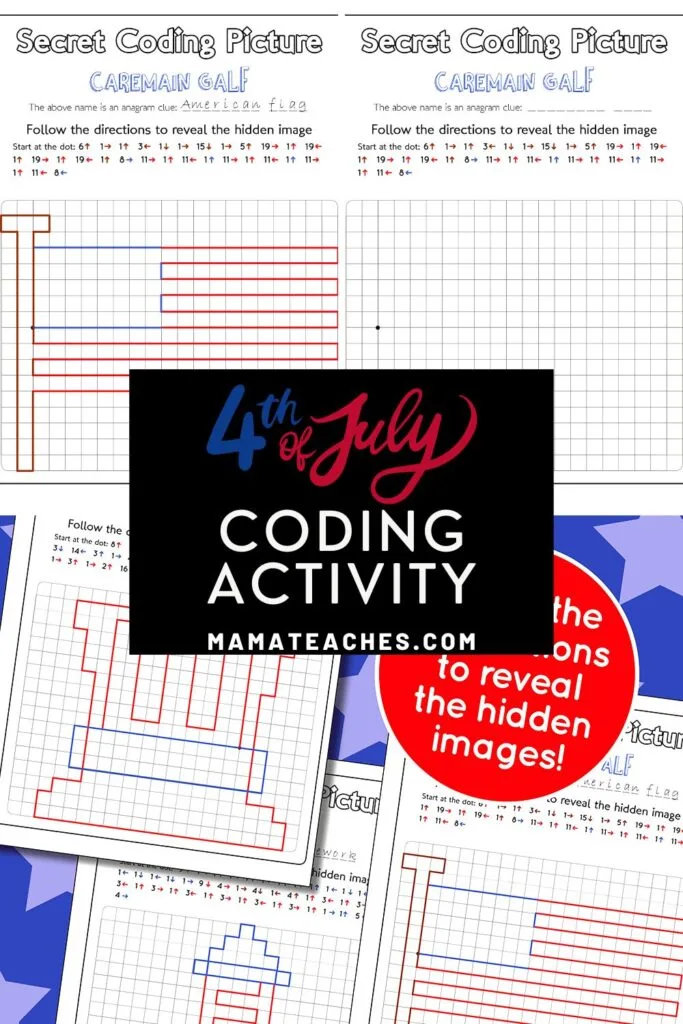 Completing July Fourth Coding Pictures
To complete this amazing coding activity, you will only need two items:
When ready, children can follow the code to reveal a hidden holiday image.
These 4th of July STEM activity sheets use the colors red, blue, and brown.
Why Are July Fourth Coding Activity Sheets Valuable?
July fourth coding pictures for kids offers numerous learning opportunities.
By engaging in this exciting holiday activity, children will build skills and knowledge.
It will strengthen their ability to problem-solve and communicate.
They will also gain the confidence to be creative and think in a unique way.
A coding activity may even ignite a future interest in technology and computer science!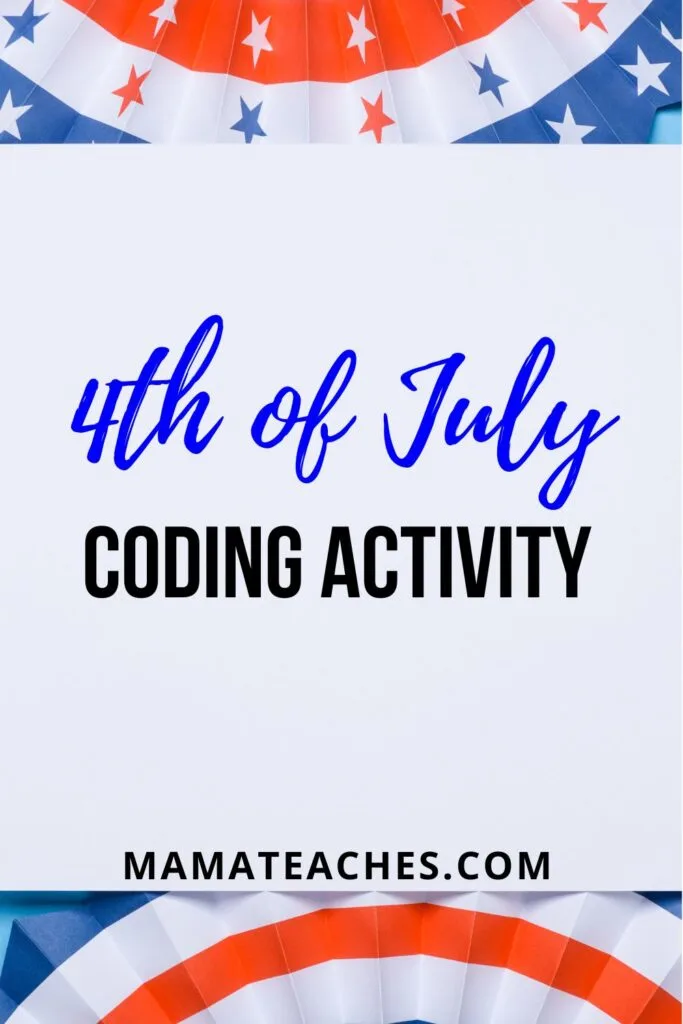 July Fourth Coding Activity
Combining a July fourth coding activity with holiday celebrations is exciting for children.
It's not only entertaining but also educational, as well.
Kids will enhance their critical thinking, build problem-solving skills, and boost their creativity.
So, this 4th of July, fire up your little ones' imagination with a few fun coding activities.
From flags to fireworks, let's celebrate America's freedom and introduce the power of coding!
You May Also Like…