Don't drone on and on during science. Learn how to teach science without lecturing! Get ready for science to be everyone's favorite subject.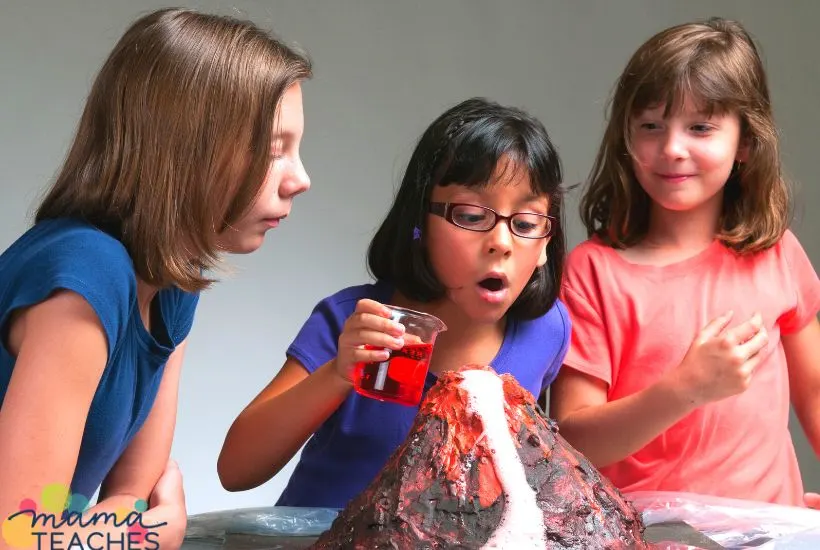 How to Bring Science to Life
Science is the study of our physical and natural world, and that should inspire wonder.
Unfortunately, lecture-style science lessons can suck the awe right out of the classroom.
You may explain the lesson with 100% accuracy, but if students are tuned out, you might as well be talking to the walls.
If you want to know how to teach science without lecturing, read on!
Open with a Demonstration
Science is about what you can observe–so why not open with observation?
Demonstrations are the perfect lesson openers because students will wonder what will happen.
Even simple demonstrations (like how a Slinky moves in a longitudinal wave or how baking soda and vinegar react) can hook the students' interest.
You don't need to spend a lot of money on demonstrations.
Look at the lesson and ask yourself, "How can I show this principle or highlight something about the topic?"
For example, you can bring in sequined fabric and talk about fish scales.
Or you can bring in a mister bottle to talk about the water cycle.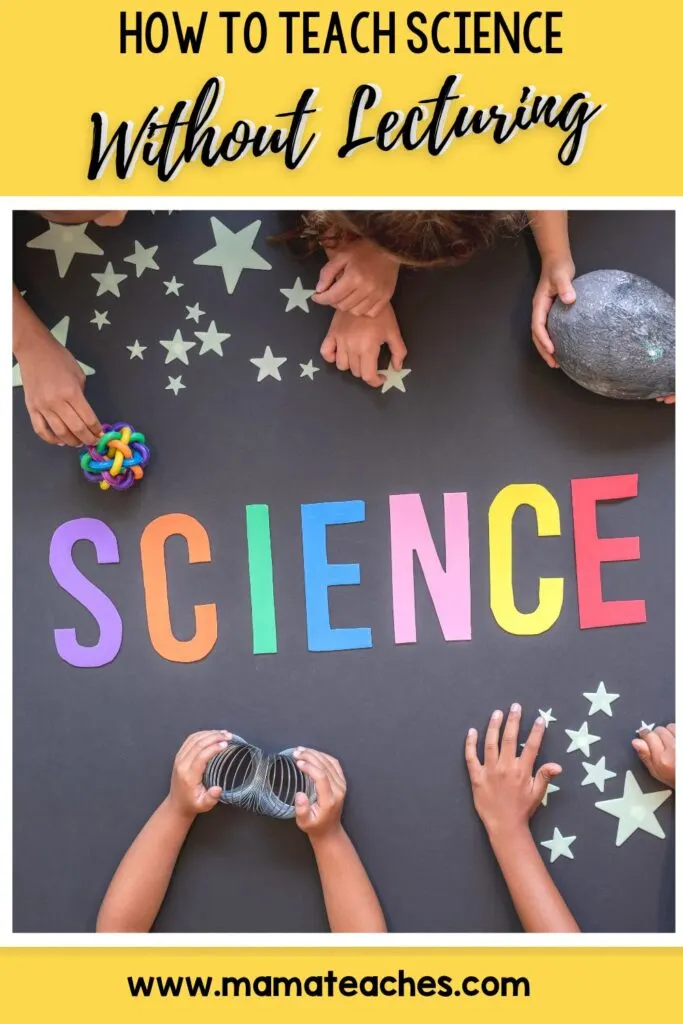 This article contains affiliate links to things that you might like.
Perform Experiments
We all know students love experiments, and there is a reason.
This hands-on way of learning teaches kids to ask questions and find answers.
The flip side of experiments is that they are a lot of work to set up.
Give yourself permission to run short and simple experiments in class.
Even something as simple as "What items will float in this bowl of water?" and "How can you build a stable bridge with popsicle sticks?" will rivet your students.
Use Hands-On Activities for Review
Students learn best when they are active participants in the learning process.
You don't have to review a subject by just repeating the information to the students.
Try some hands-on review activities like these.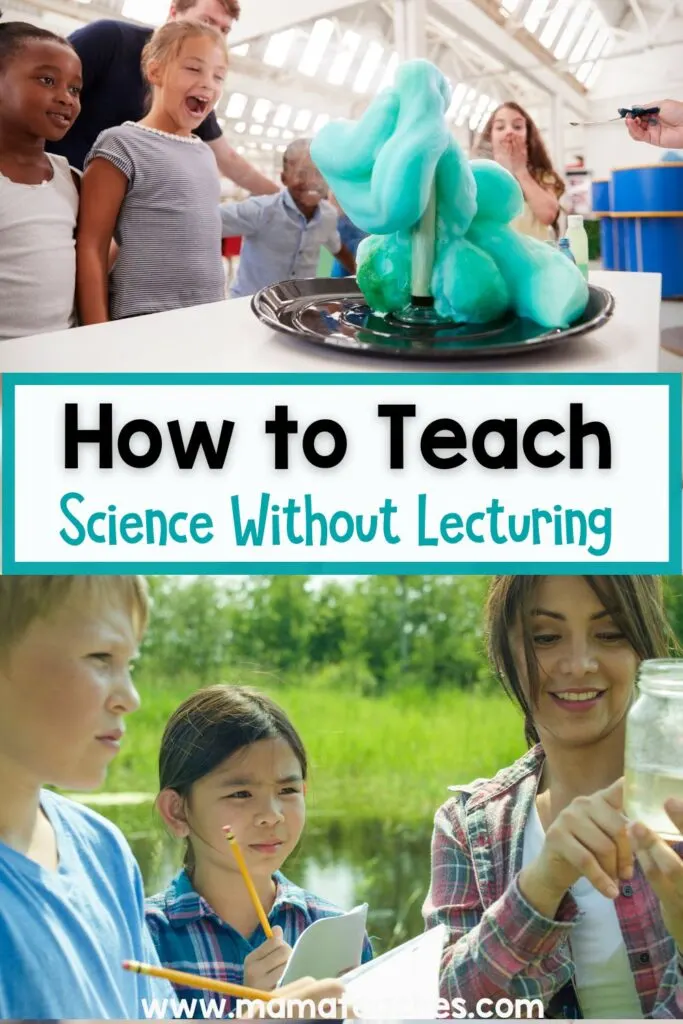 Try Discussion-Style Learning
Asking questions is the first step of the scientific method.
So it's a perfect fit to ask questions in the science lesson.
Try a discussion-based approach to the lesson. You can ask questions such as:
Define a term (students can look in their books if the term is new)
Compare and contrast two ideas/objects
How does this relate to [something you studied earlier]?
What do you already know about X?
Have you ever noticed [something in the natural world]?
What do you think will happen if…
Why do you think X happens?
Get Students Involved
The traditional didactic model has you, the teacher, in the front of the classroom and the students facing you, seated at their desks.
Get the students up and moving!
Have individual students come up for interviews.
Use them as props (e.g. "Pretend Alex is the anteater. Where might he find his food?")
Have the students run the demonstration.
Ask them to gather around a visual aid.
If you want to know how to teach science without lecturing, get out of the "lecture position."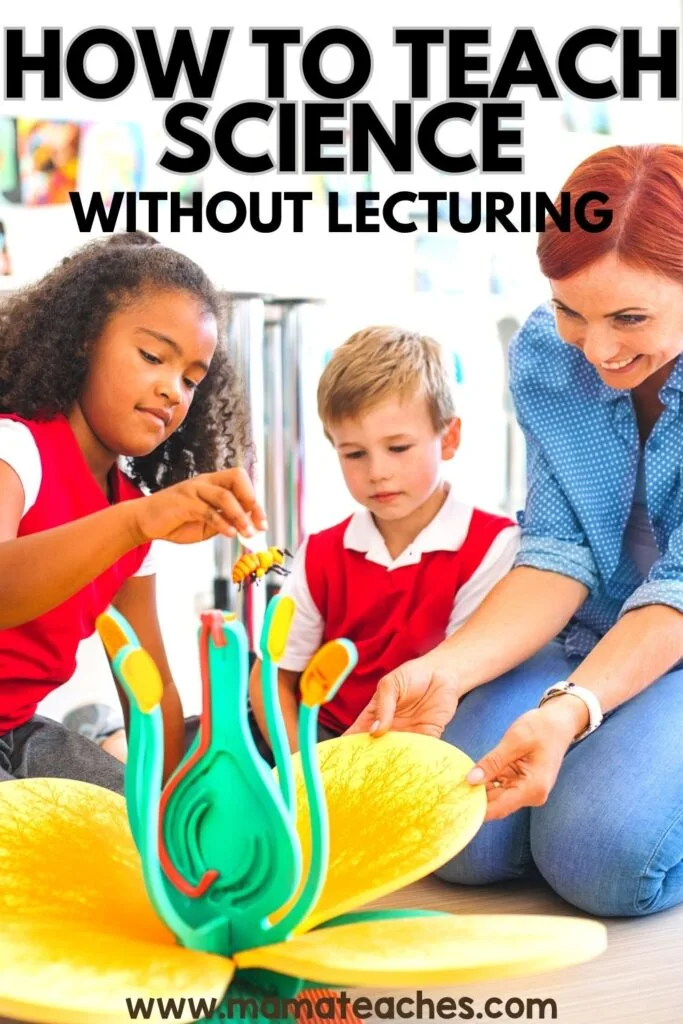 Use the Power of Story
Humans are hooked by the power of stories. You can use narratives to help get students into science.
Tell some fun facts about the scientist who discovered what you are studying.
Read a science-based narrative book.
For example, you can tell about the life cycle of a hermit crab, or you can read the story of Pagoo by Holling C. Holling.
Show Don't Tell
Video clips and slide presentations with vivid images can show your students science and make words less necessary.
Interspersing multimedia into your science lesson (if it's good media!) can help retain students' interest.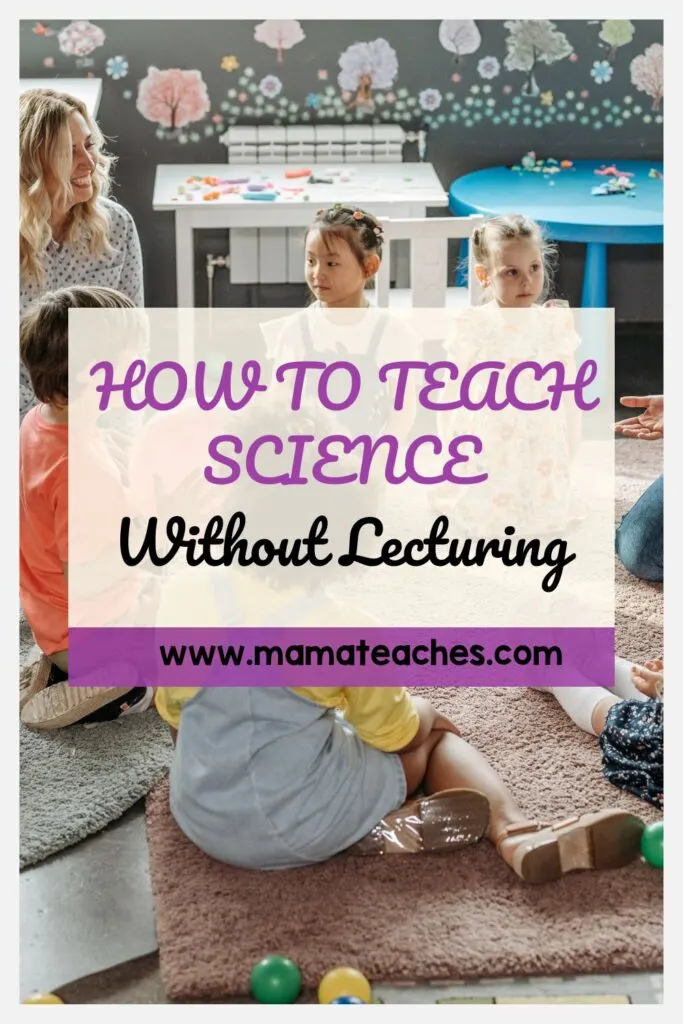 Learn a Chunk for Memory
What are the most important aspects of the lesson? Teach them by call and response!
Your students can memorize the phrases by using hand motions or other mnemonic devices.
They can even drill one another with call and response.
Set Up Science Centers
Students can learn in groups at science centers. You provide the resources and supplies and the students figure out the activity together.
They can learn the planets of the solar system or the life cycle of a butterfly by completing diagrams, making flashcards, or building models.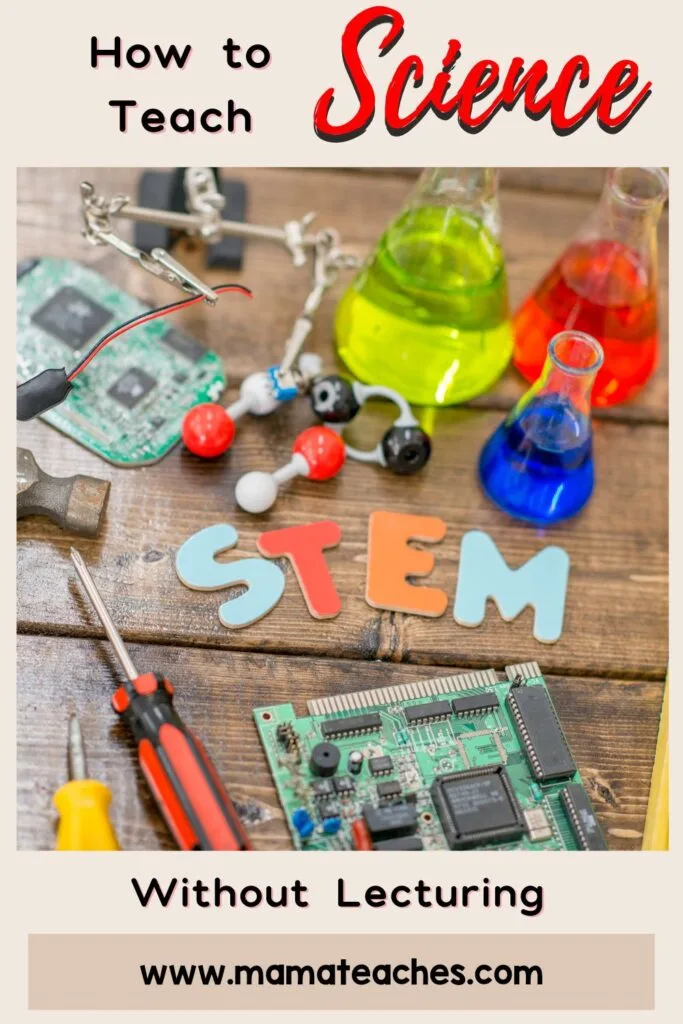 Assign Research Projects
Science lends itself well to project-based learning.
Instead of telling your students everything they need to know, show them how to find the information for themselves and present it to their peers.
Science Class Without Lecturing
A lecture isn't wholly bad, but by mixing in these active learning components, you can make science both memorable and fun.
You May Also Like: