Welcome to middle school! Start the year off right with the best 6th-grade homeschool curriculum.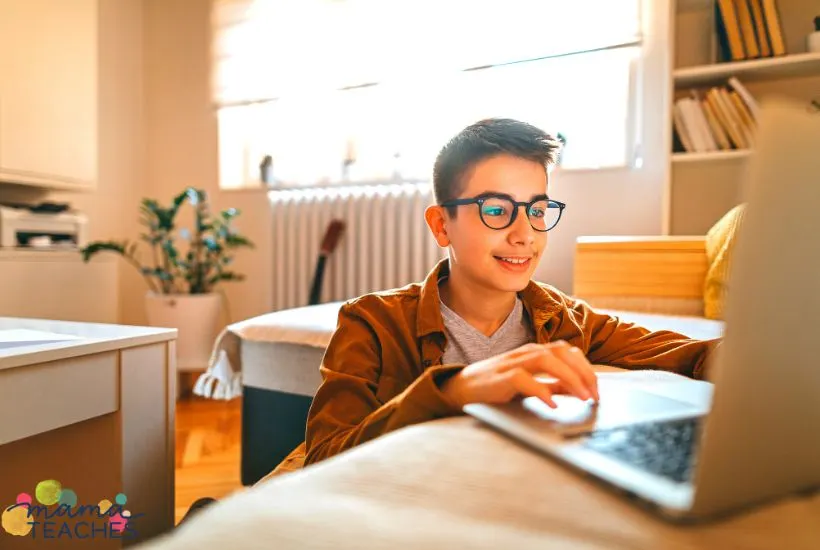 Six Grade Homeschool Curriculum
Sixth grade is the beginning of middle school. This is an important transition from gentle elementary school work to more advanced work.
It's important to make the right choice in 6th grade homeschool curriculum.
Read on for the best picks.
Best 6th Grade Homeschool "All in One" Curriculum
Some parents like to get all their curricula from one supplier.
This "homeschool in a box" has a kit of everything that you need for the grade.
Here are the best all-in-one 6th grade homeschool curricula.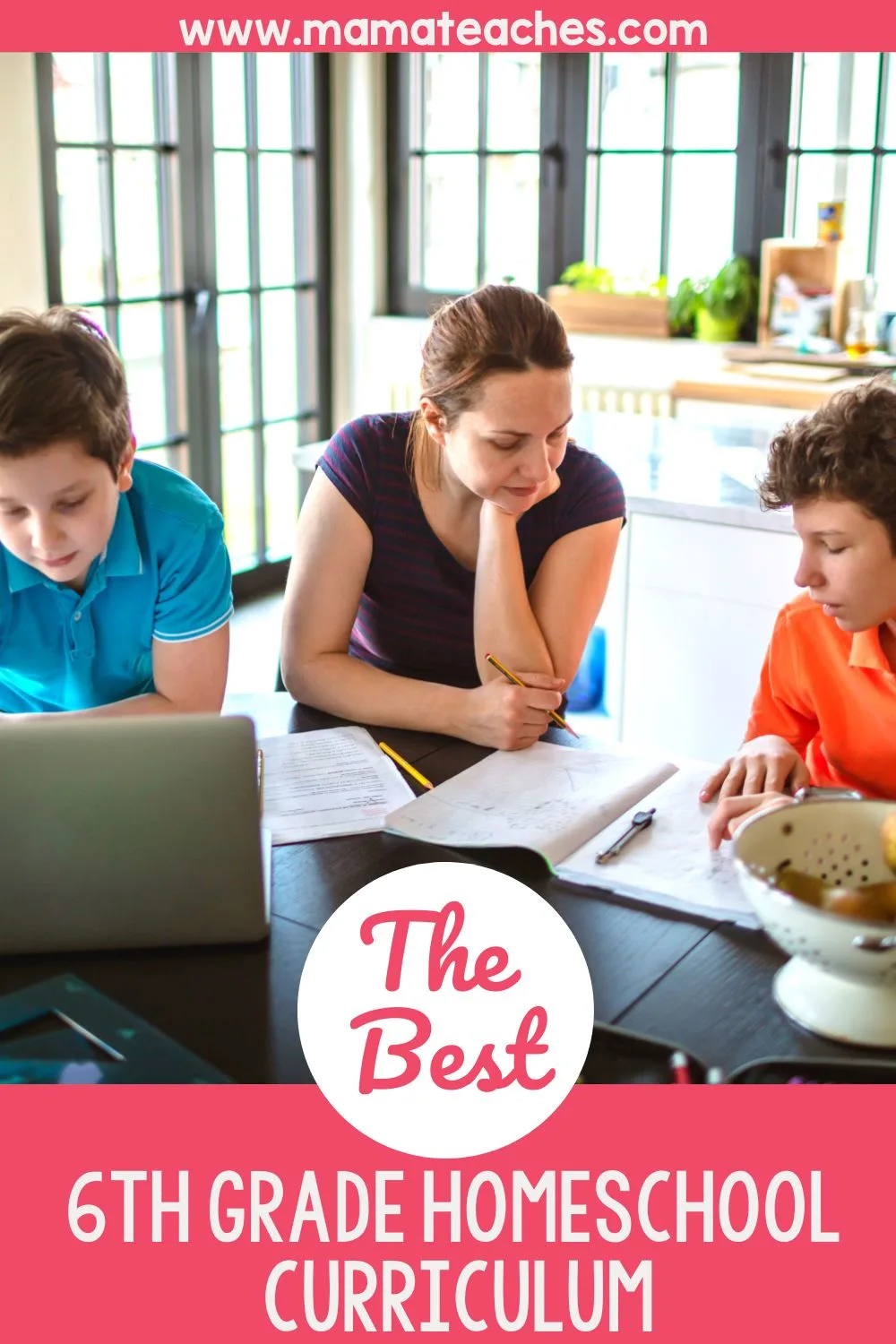 This article contains affiliate links to things that you might like.
Easy Peasy Homeschool
Easy Peasy is a set of digital lesson plans that click through to various online learning sites.
Everything is free and self-paced, making it a cost-effective option and particularly great for road schoolers.
Click here to read a full review of Easy Peasy.
Sonlight
Sonlight is a longtime Christian homeschool curriculum provider.
Their all-in-one package has books for history, geography, spelling, Bible, language arts, science, math, readers, and read-alouds.
Best 6th Grade Homeschool ELA Curriculum
If you are looking for a terrific choice for English/Language Arts, check out these 6th-grade homeschool curriculum options.
Moving Beyond the Page
The ELA component of Moving Beyond the Page features 12 literature units that pull vocabulary, spelling, writing, and grammar together.
These project-based learning units will inspire a love of literature in your sixth grader.
Weave history, literature, and writing together with Beautiful Feet Books.
They have multiple options for the middle grades, so you can pick the one that most interests your 6th grader.
Best 6th Homeschool Math Curriculum
Ah, math! It's always a search to find the best 6th-grade homeschool math curriculum!
Mr. D Math
If your student likes online classes, Mr. D Math is a terrific option.
These live classes are taught by certified teachers who make math accessible and interesting.
Check out the full review here.
CTC Math
Another online math option, CTC math uses video lessons to move at the child's own pace.
Check out the full review here.
Saxon Math
This math program is a standard for a reason. It is arguably the best college-preparatory math program on the market.
Saxon 7/6 (the typical 6th grade math book) teaches new concepts in a spiral approach.
Each lesson features a mental math warm-up, new content, and mixed practice problems.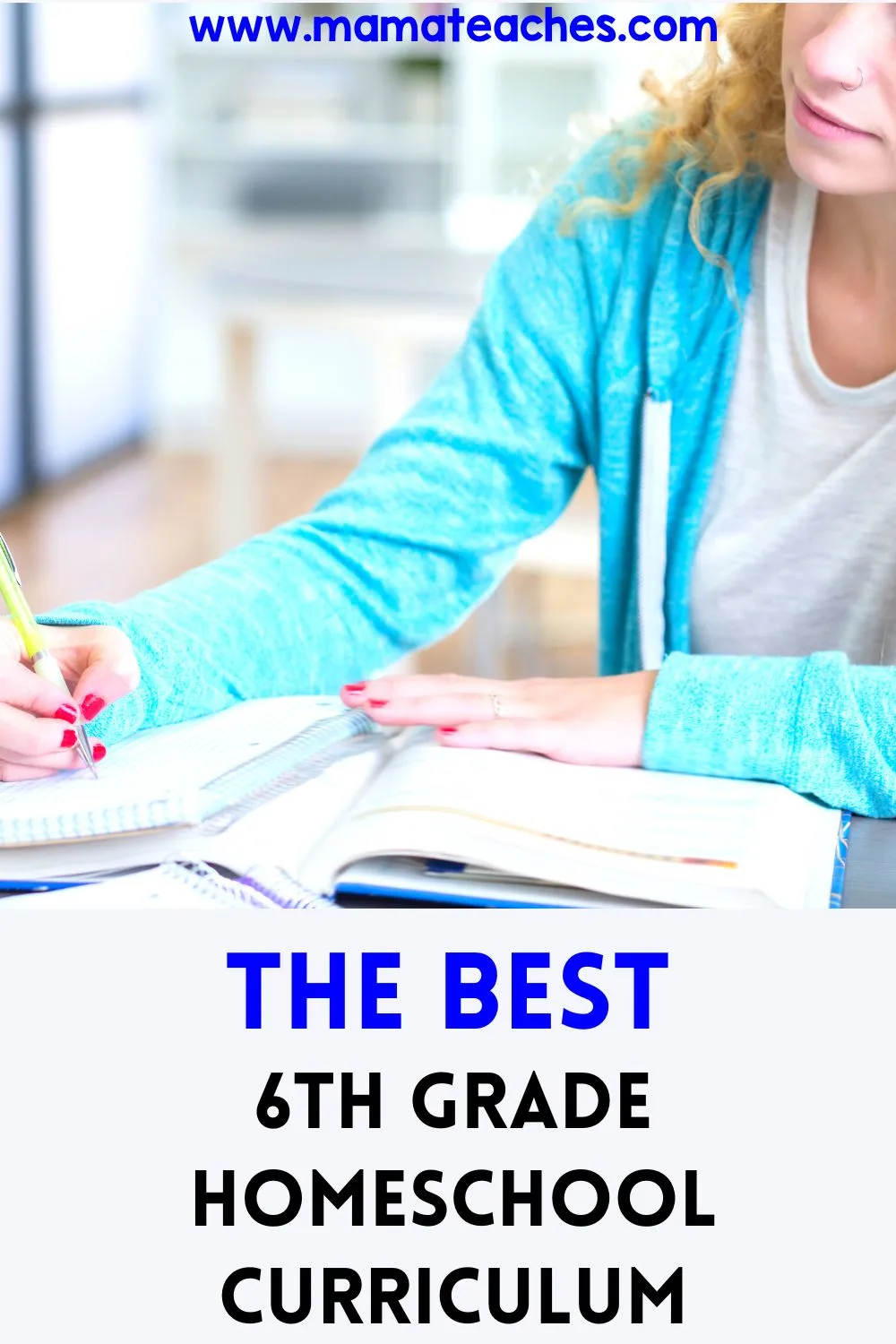 Math-U-See
As the name suggests, Math-U-See is a math program that emphasizes a visual and hands-on approach.
The program leans heavily into manipulatives to fully understand and experience math.
Best 6th Grade Science Curriculum
Science has the potential to be your 6th grader's favorite subject!
Greg Landry's Homeschool Science
This online science program features video lessons and live lessons (and even some in-person workshops).
Check out the Young Scientist series with courses like anatomy, biology, chemistry, earth & space science, and physics.
Greg Landry's Homeschool Science also has various freebies you can grab!
Read the full review here.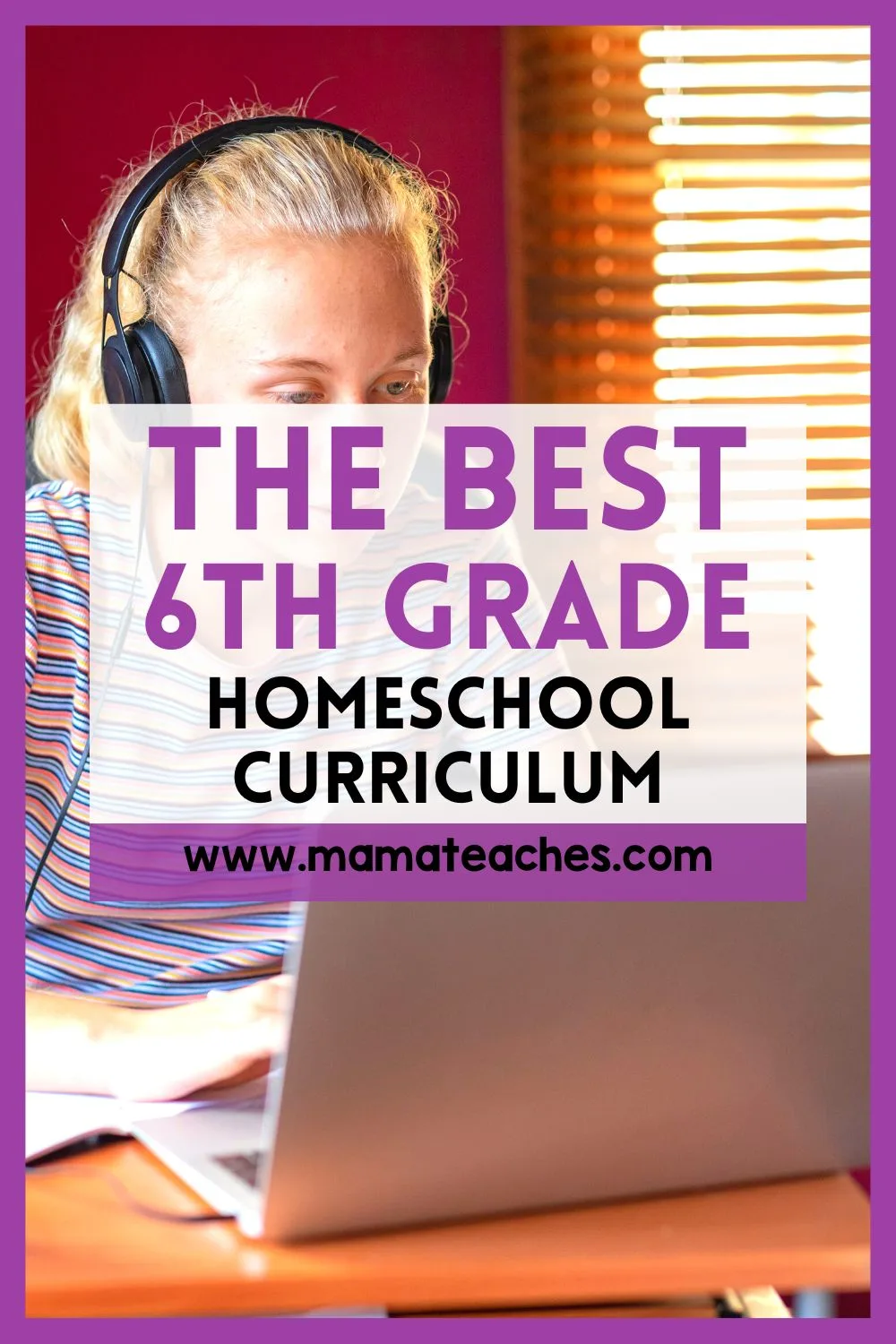 Elemental Science
If you are a fan of classical education, you'll love the Elemental Science Classical Science series.
Each book (Biology, Chemistry, Earth Science, and Physics) could work for grade 6.
Just pick the one that works for your year's theme (or coordinates with your other children).
Each week has readings, experiments, and notebook pages.
Best 6th Grade History/Social Studies Curriculum
Many homeschoolers choose to study history rather than a traditional social studies curriculum.
Time4Learning
This online 6th grade homeschool social studies curriculum features ancient history and how it impacts the people of today.
You pay monthly for the interactive lessons on Time4Learning.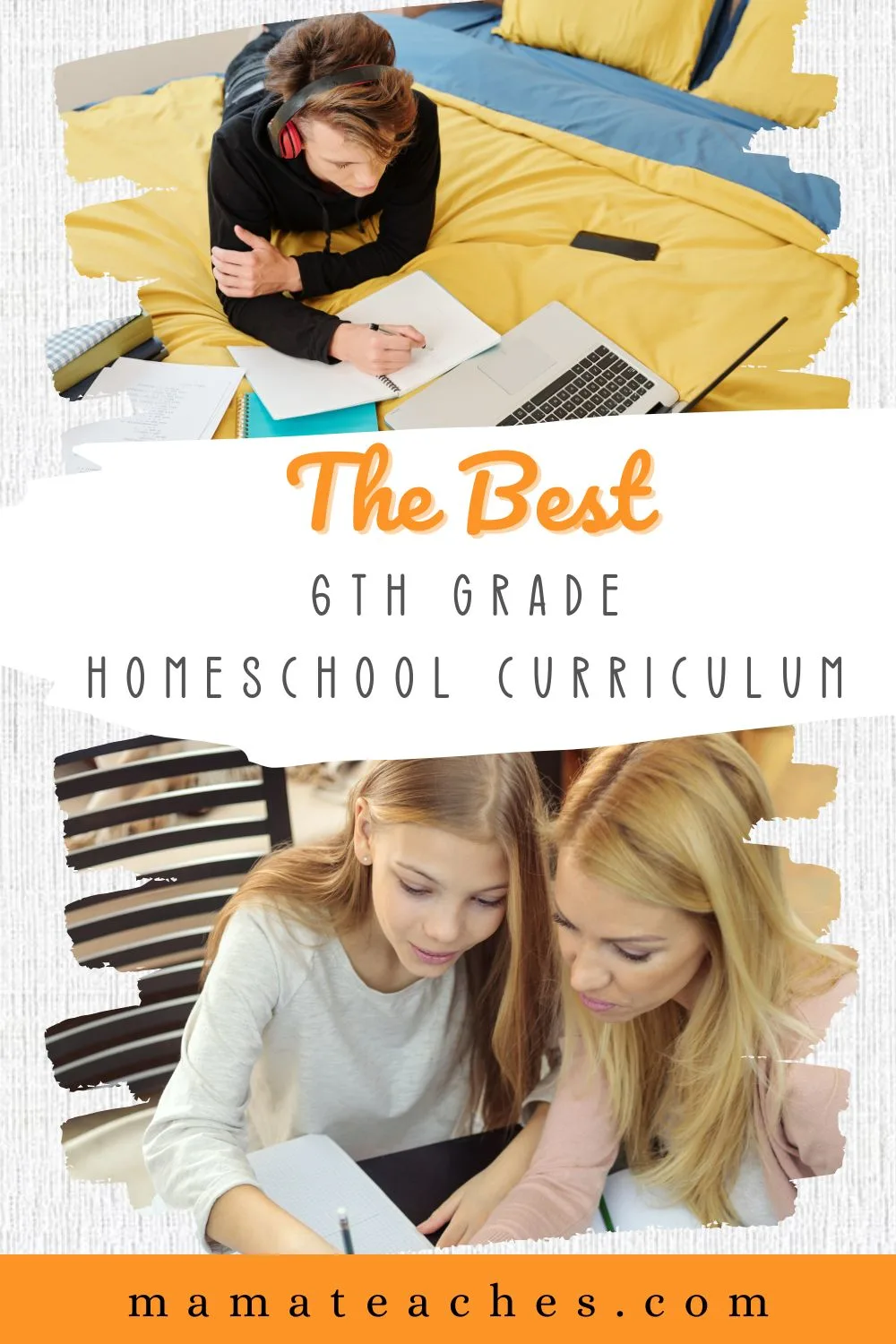 The Story of the World
Who doesn't like a good story?
The Story of the World is a narrative and chronological approach to world history.
Volume 3: Early Modern Times is a great choice for a 6th-grade history curriculum.
Add on the Activity Book for review questions, coloring pages, map activities, project ideas, and literature suggestions for each chapter.
Choosing the Best 6th Grade Homeschool Curriculum
You aren't going to want to hear this, but there is no single best 6th grade homeschool curriculum.
All the options on this list are good, but you need to find the homeschool curricula to fit your family's needs.
That is the best!
You May Also Like: