Easy Peasy is a popular, free online homeschool curriculum.
But is it right for your family?
And is it really easy peasy?
Find out more in this Easy Peasy Homeschool Review.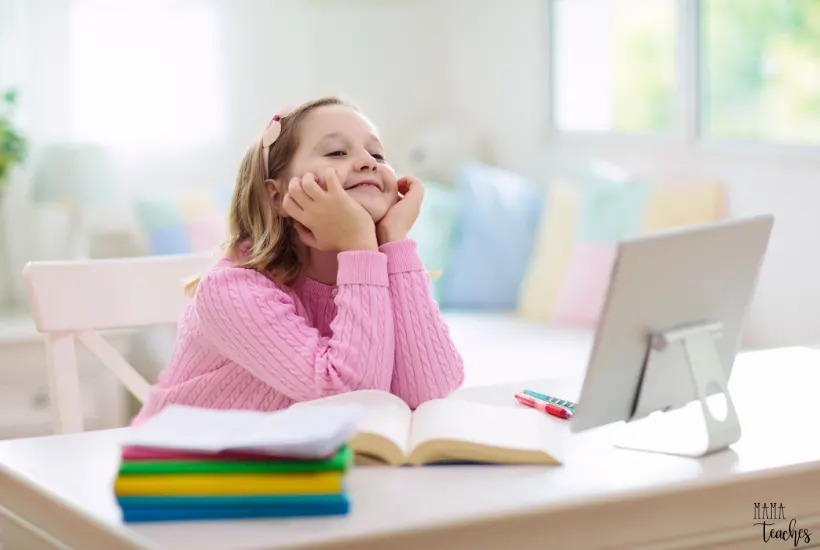 This article contains affiliate links to things that you might like.
What Is the Easy Peasy Homeschool Curriculum?
Easy Peasy is a curriculum, but it is not an online school.
When Lee Giles, the site creator, started homeschooling her children, she put all of their lessons online.
Easy Peasy All-in-One Homeschool was born out of that.
Giles calls her program a homeschool resource.
The site is essentially a collection of lesson plans written for the student.
The student reads the daily lesson plan and follows the directions.
These directions often include click-through links to external sites with videos, worksheets, articles, or games.
For the parent, it is super simple to set up.
Open an account.
Enter your child's name and grade level.
Pick a history/science theme (more on this later).
It's all set up! Easy peasy! (Yes, I did just say that–the phrase is catchy!)
For the child, the site is also open-and-go.
He goes to Easy Peasy, clicks on his name, and it takes him to his daily assignments page.
Each subject is listed.
You can even add your own subjects like "Piano Practice." Is "Empty the Dishwasher" a subject?
It could be!
Your child clicks a subject and completes the tasks.
When he has clicked through the subject link, it will show up as clicked on your parent page.
You can then mark the lesson as completed and advance him to the next day's lesson.
Every few subjects on the student page has a "Take a Break" button that leads to some high energy dance music.
Get those wiggles out!
Some subjects have printables, and you can download and print these yourself or purchase them pre-printed from the Easy Peasy store.
Aside from the printables, you need minimal supplies for this program: pencils, glue, scissors and crayons/colored pencils.
Everything else is online.
And it's FREE.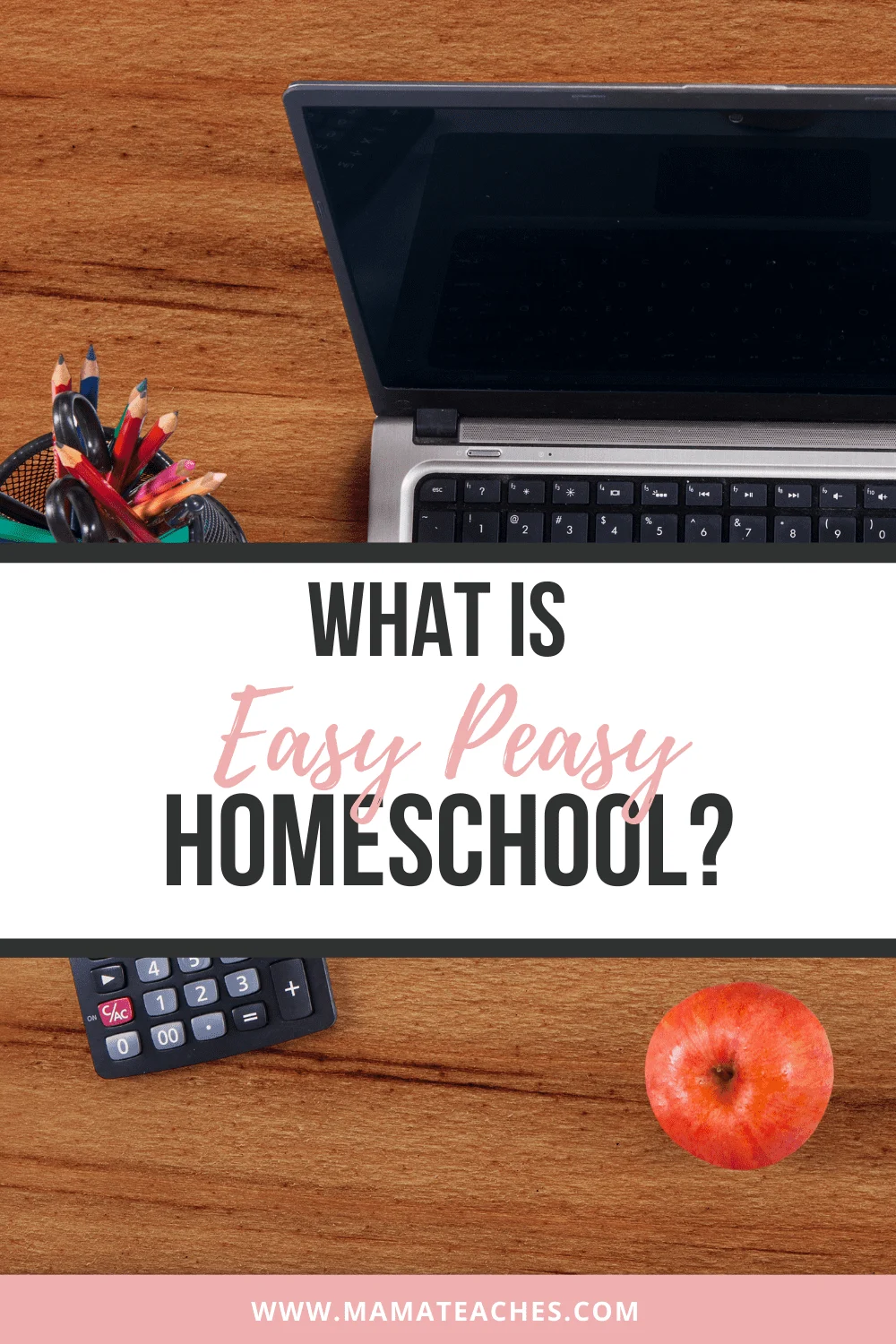 Is It Really an All-in-One Homeschool Program?
Let's get to the nitty gritty of this Easy Peasy Homeschool Review.
A lot of sites claim to be all-in-one program, but is Easy Peasy truly a one-stop shop for every school subject?
Easy Peasy provides:
Reading (It teaches sight words first and later phonics. This subject also includes vocabulary.)
Language Arts (spelling, grammar, creative and nonfiction writing)
Logic/Critical Thinking (These are games that require logical thinking such as puzzles, tangrams, and chess.)
History, science, art and music are introduced in a unique way.
When you are setting up your child's program, you select a theme.
There are four themes to choose from.
Ancient history (and biology)
Early American history (and zoology)
Geography and cultures (and earth science)
Modern history (chemistry and physics)
The art and music are keyed off of these themes as well.
Lee Giles recommends that you choose one theme for your whole family to study that year–simplify your life!
The Easy Peasy curriculum truly is all in one!
Of course, you can always just do parts of it.
You need not do every subject offered in the program.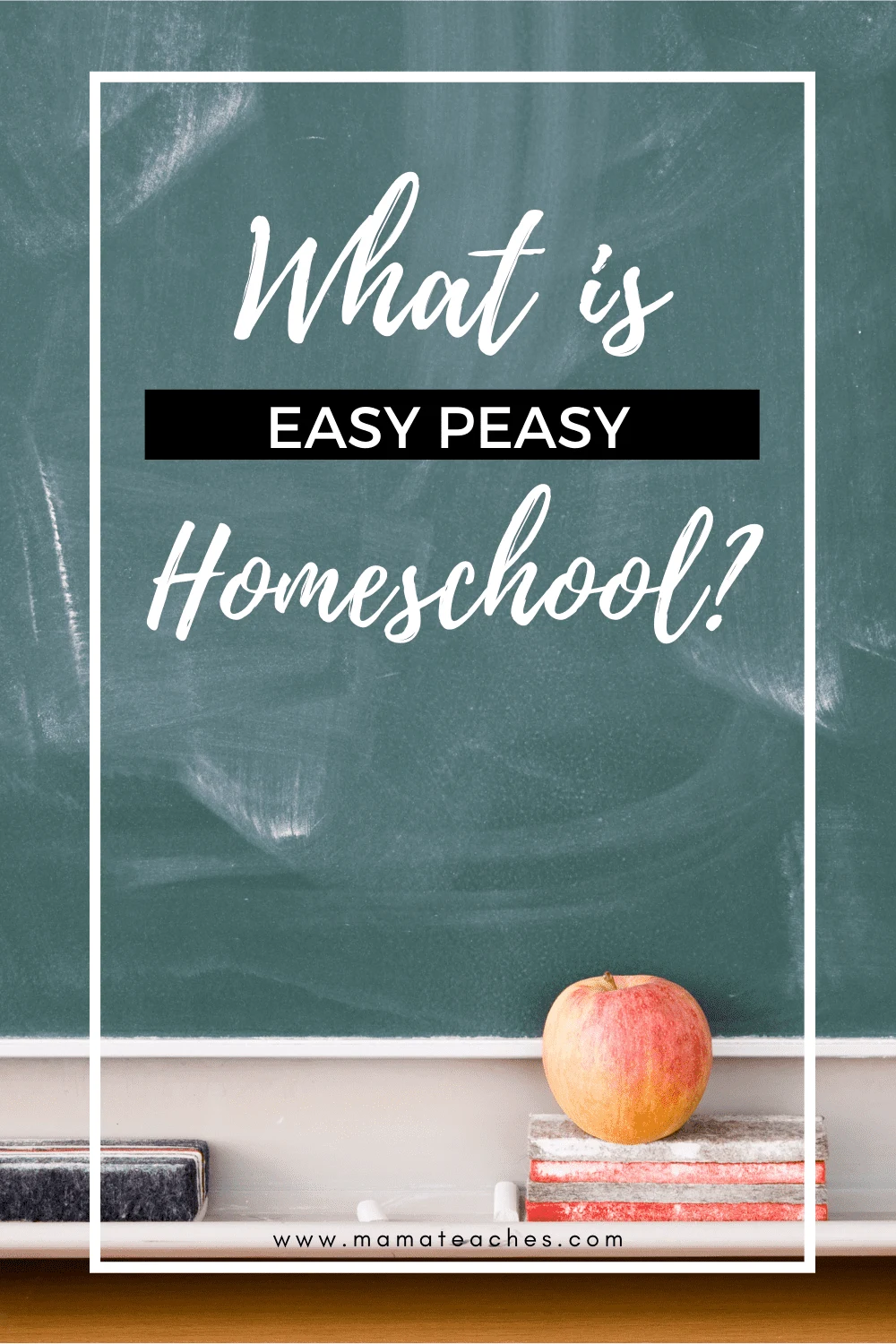 Is There Easy Peasy High School?
Okay, so you love the idea of Easy Peasy homeschooling, but what about high school?
While the original Easy Peasy curriculum did not go past eighth grade, now there is a sister site, Easy Peasy All-in-One High School.
Like the original PreK-8 side of Easy Peasy, you set up your child's courses.
They have a daily assignments page that they click through.
Unlike the younger years, Easy Peasy High School does not have themes.
The highschool focus is designing courses that prepare the student to take subject CLEP exams (in order to test out of courses in college and earn a degree faster).
Like the name implies, Easy Peasy All-in-One High School covers your core subjects.
Their subject offerings include:
Foundations (a course in character, public speaking, study skills, and critical thinking)
English (literature and composition)
History (world history, American history, and government)
Math (algebra through calculus)
Science (earth science, biology, chemistry, physics, and oceanography)
Art and music appreciation
In addition, Easy Peasy All-in-One High School has links to outside courses (like French and Economics as well as additional CLEP or AP prep courses) and parent-submitted courses (some of which Lee Giles has evaluated; others she hasn't.
These include subjects like German, Forensics, and Culinary Arts).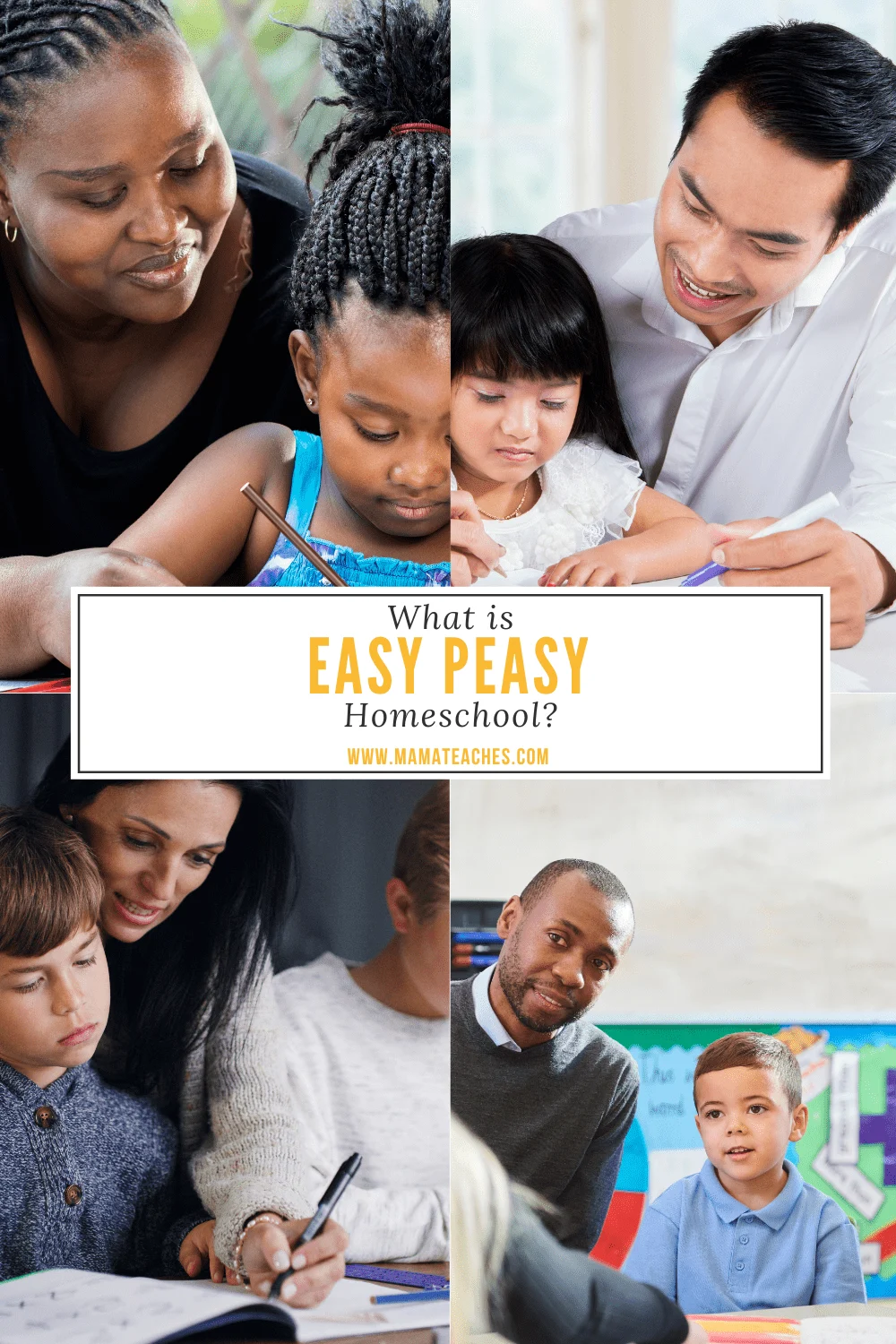 Does Easy Peasy Online Homeschool Work for Everyone?
This is an utterly honest Easy Peasy homeschool review:
No, this doesn't work for everyone.
That being said, what program could?
It's like finding the perfect pair of jeans.
They may fit you like a dream, but they don't work for your sister.
So how can you tell if this program is right for you?
Consider the following.
It's Christian. While not all subjects address this in an overt way, if you are looking for a strictly secular program, look elsewhere.
It's all online. Some children can work well from a screen; others can't. If you are looking for a book and paper curriculum, this is not for you.
It's designed for independent learners. Remember, the lesson plans are written for the student. Choose another option if you have a child who needs a lot of help from you or has difficulty staying on track (especially online).
You want detailed assessments. While there are answer keys for the work, the assessments are not automated. Plus, the answer keys can be accessed by the student relatively easily, so if your child is prone to temptation in this area, this may present a struggle.
It's advanced. While the coursework is foundational (the school day is purposefully short in order to allow children time to pursue their passion), the reading level, particularly in the younger years, is quite high. If you have a struggling student or a late bloomer, you will need to delay starting this material or set them back a level.
You need a computer. Each child needs a computer, or you need to stagger the times each of your kids are doing their lessons. This may be a hassle for your family.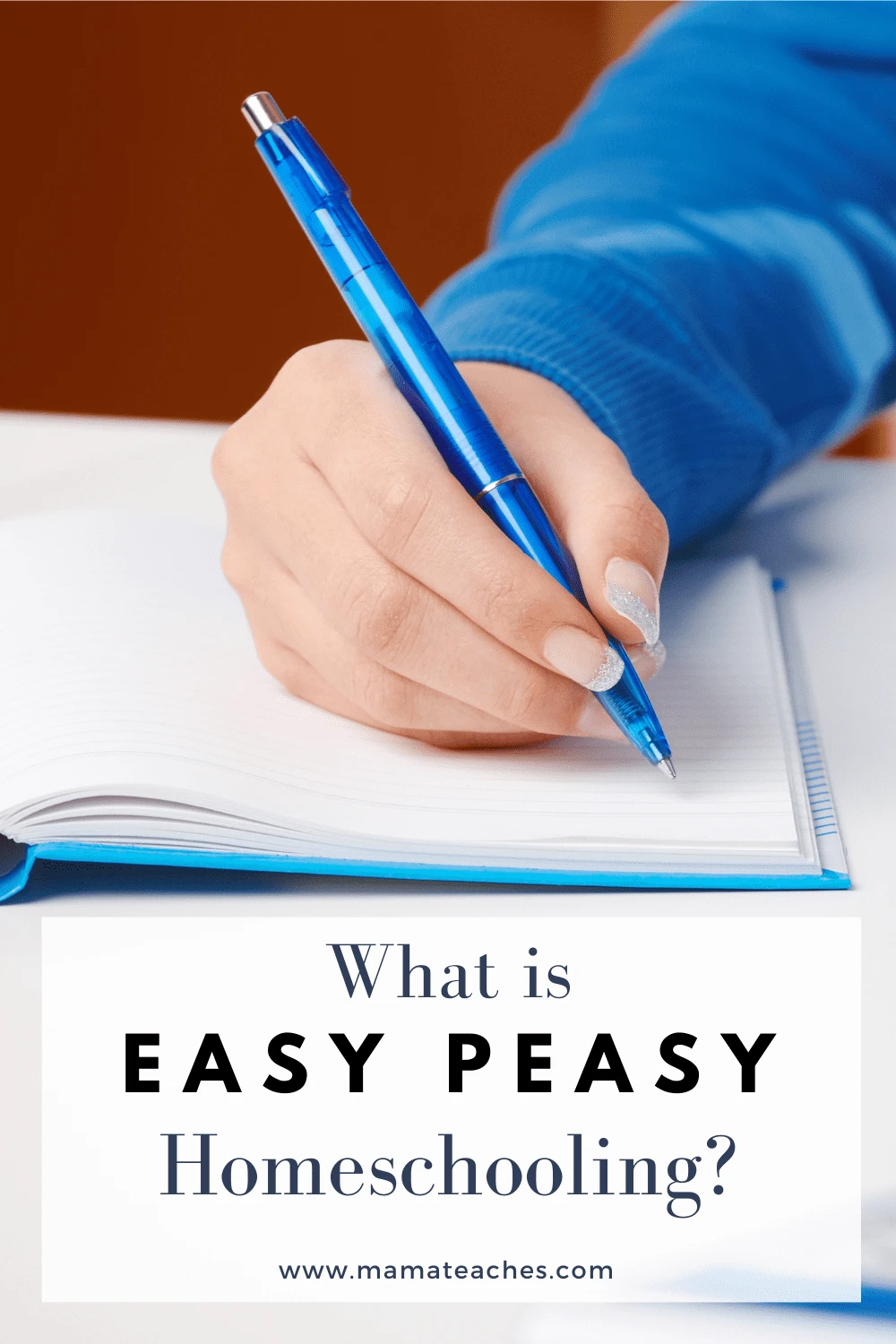 All that being said, this program is wonderfully adaptable.
Even if the whole program doesn't work for your family, you could always choose to do certain subjects.
If you are a "roadschooler" or live overseas, this program is heaven sent.
No physical books needed.
That keeps your suitcases light and your shipping costs nonexistent!
If your role as "teacher" is putting strain on your relationship with your child, this program largely removes that burden.
All the instruction is online.
If you need to save every penny, this free program really is a lifesaver.
If you use it and like, consider clicking the "donate" button on the site.
This is how Lee Giles supports herself.
And last but not least, this program has a very active Facebook group.
There is a ton of support, which is much needed on those eating-chocolate-in-the-closet days.
(You have those too, right?)
Adding Easy Peasy to your homeschool may be the best (dare I say easy-peasiest?) choice you make this year.
You Might Also Like…