Haircare is a big business! Learn about famous inventor Annie Turnbo Malone and how she built a beauty products empire.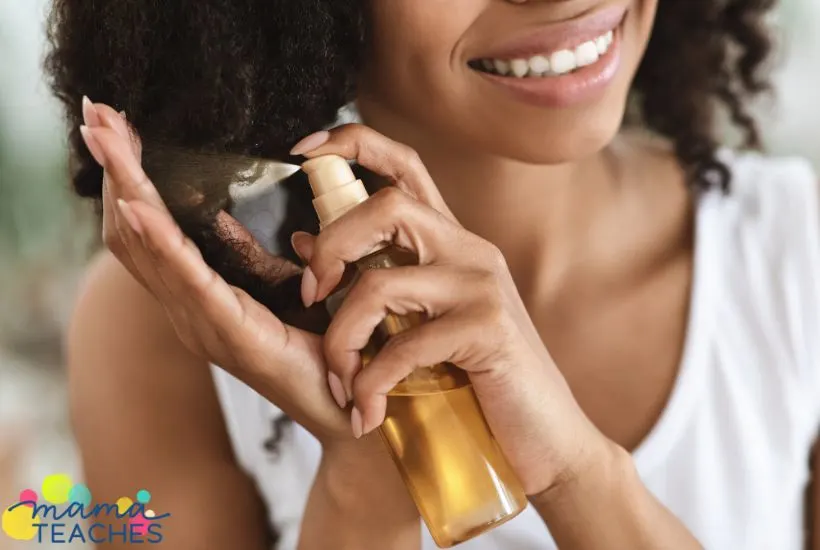 All About Annie Turnbo Malone
Would you want to put goose fat in your hair?
Neither did Annie Turnbo Malone.
She was dissatisfied with the hair care products available to Black women in the late 1800s and developed her own.
Her products and selling techniques were so successful she grew an enormous business.
She even opened a college for hair care!
What did she do with the money from her business?
She gave it away.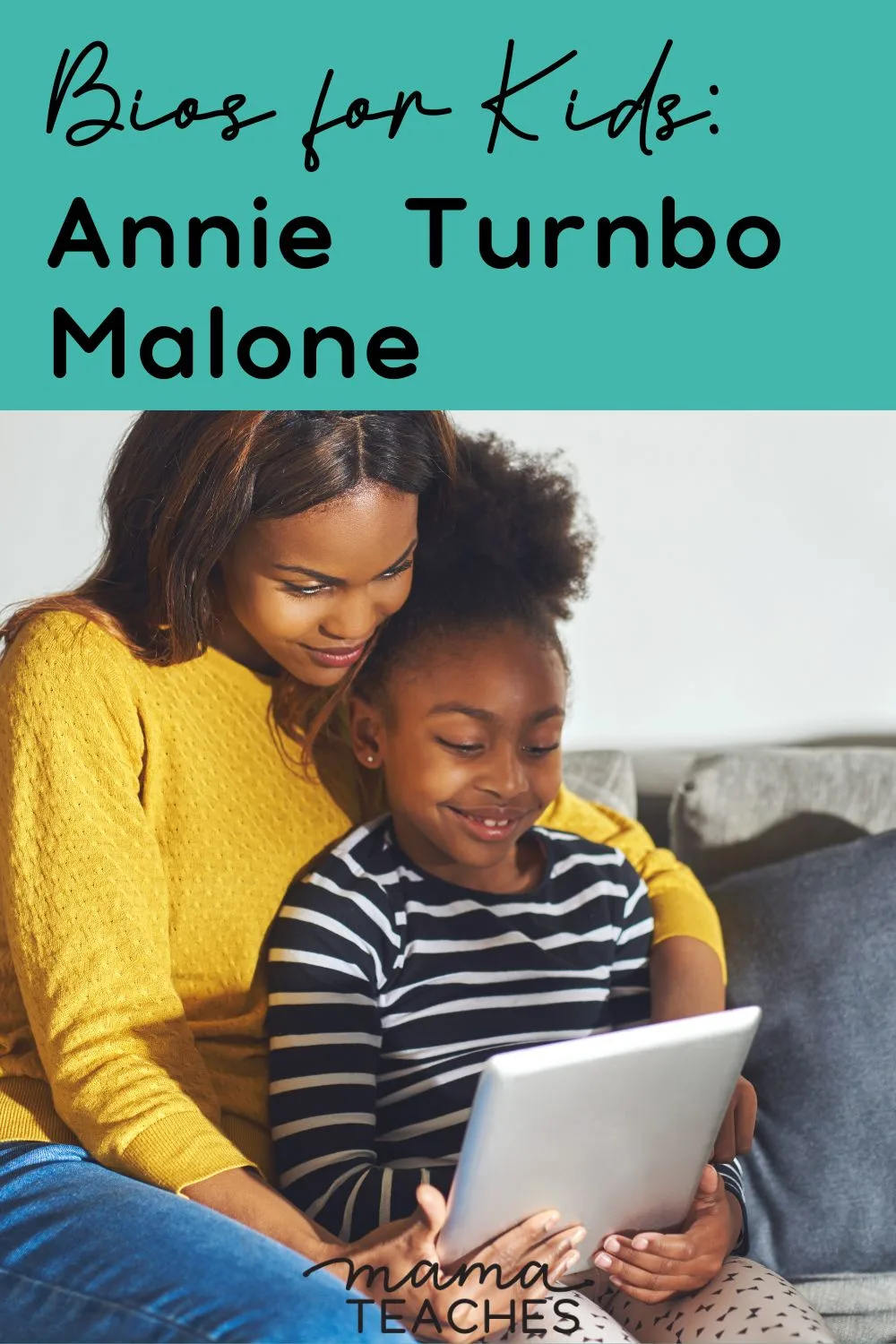 This article contains affiliate links to things that you might like.
Her Background
Annie Turnbo Malone was born on August 9, 1869, in Metropolis, Illinois.
Her father had served in the Union Army during the Civil War, and she was the tenth child and second-youngest in her family.
Sadly her parents died, and she went to live with her sister.
She loved to style her sister's hair.
She used to say that when she grew up, she wanted to be a "hair doctor."
Her Famous Invention
At that time, hair care products for Black women were either gross (they used goose fat and soap) or involved harsh chemicals that actually damaged the skin and hair.
Annie Turnbo Malone invented her own line of products and sold them in local stores in Love-joy, Illinois.
Her products actually improved the health of the scalp and encouraged hair growth (such as her Wonderful Hair Grower).
She even invented a hair-straightening device: the pressing iron and comb.
Annie didn't stop at invention; she was an excellent businesswoman.
Annie founded a cosmetics school called Poro College (it even had an ice cream shop and theater inside).
She hired saleswomen and men to cross the country and sell her Poro Products, which included shampoos, hair care products, skin creams, lipsticks, and face powders.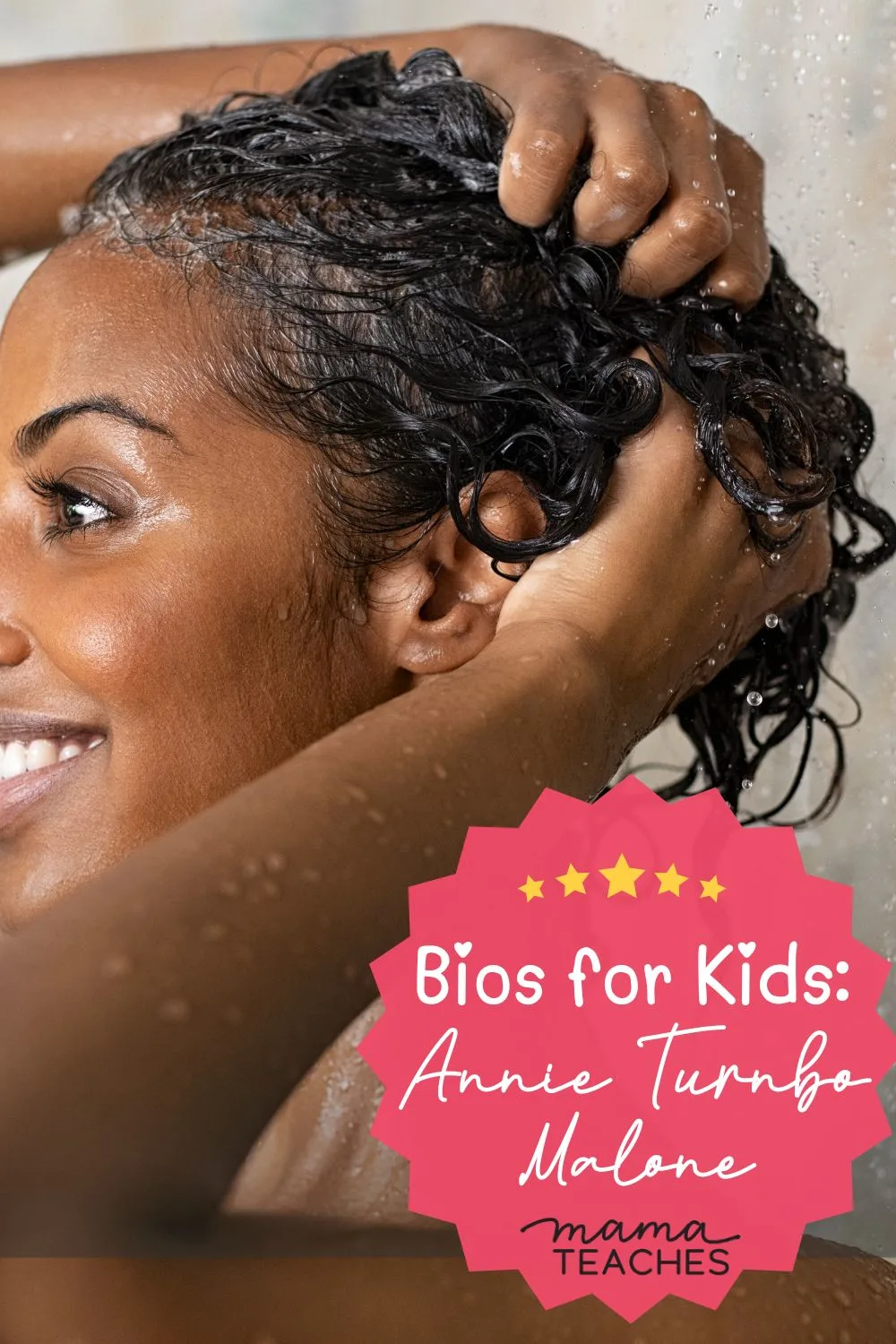 Remembering Annie Turnbo Malone
Annie Turnbo Malone built a haircare business empire at a time when Black women had limited rights and advantages.
Through her genius at invention and her knack for sales, she rose to a level of success that few women of her time achieved.
Though she made a lot of money over her lifetime, she gave most of it away.
She was incredibly generous.
She provided full scholarships for two students at every African-American land grant college in the country.
Moved by her own past as an orphan, she regularly wrote checks for $5,000 to orphanages.
Annie also generously supported organizations such as the YMCA, the Tuskegee Institute, and Howard Medical School.
Annie died on May 10, 1957, with $100,000 left in her bank account.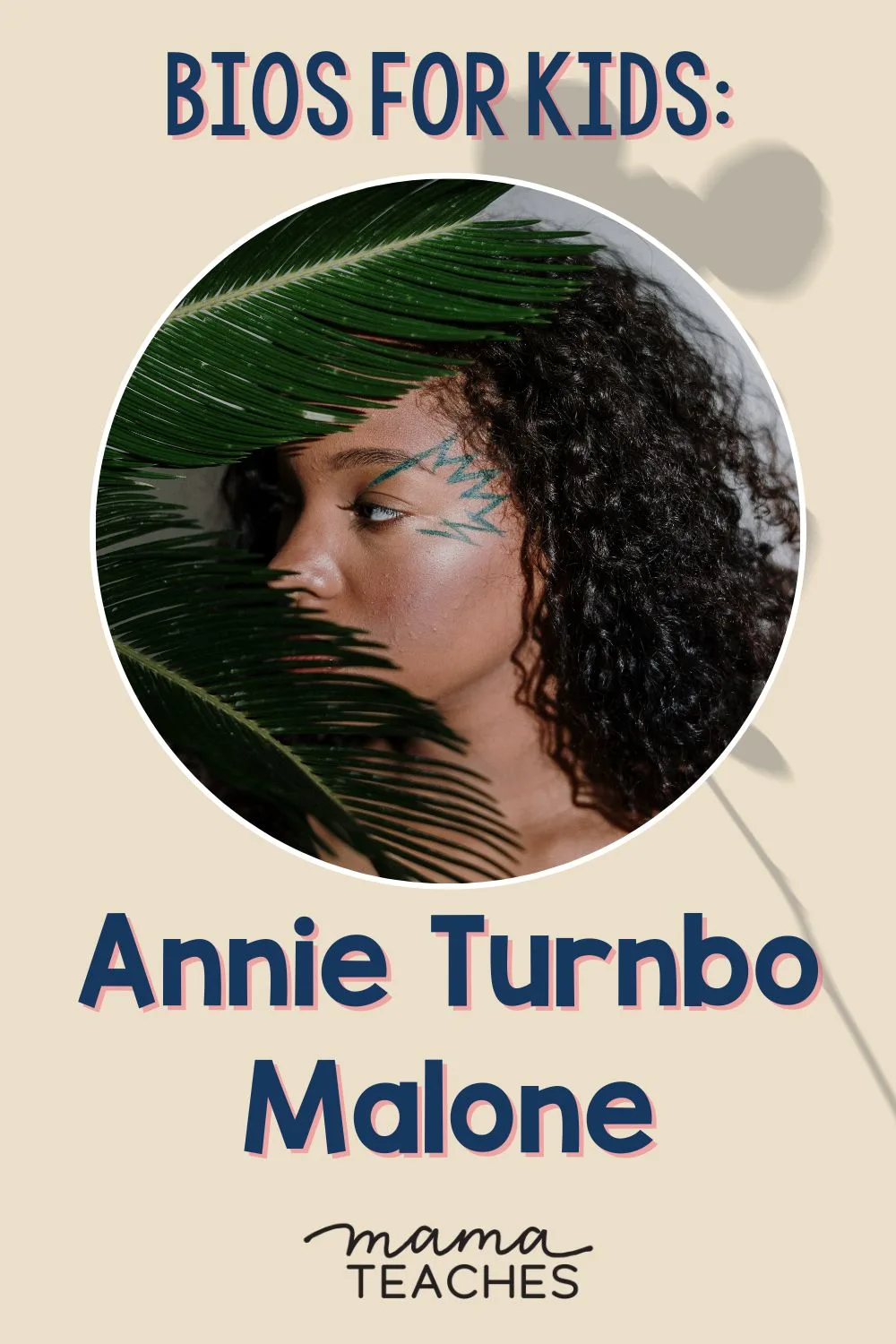 Famous Inventor Annie Turnbo Malone
When you walk down the haircare aisle at the store, you see hundreds of bottles of shampoos, conditioners, gels, and creams.
Haircare is a big business.
Annie Malone Turnbo invented products that Black women wanted to use, and she sold her inventions across the country.
You May Also Like:
Works Cited
"Annie Malone and Madam C.J. Walker: Pioneers of the African American Beauty Industry." National Museum of African American History and Culture, Smithsonian, 1 Oct. 2019, https://nmaahc.si.edu/explore/stories/annie-malone-and-madam-cj-walker-pioneers-african-american-beauty-industry.
Brennan, Carol. "Annie Turnbo Malone." Encyclopedia.com, Encyclopedia.com, 23 May 2018, https://www.encyclopedia.com/people/history/historians-miscellaneous-biographies/annie-turnbo-malone.
Quintana, Maria. "Annie Turnbo Malone (1869-1957) ." Black Past, 2 June 2020, https://www.blackpast.org/african-american-history/annie-turnbo-malone-1869-1957/.