Need some homeschool names?
Here are some ideas for naming your homeschool!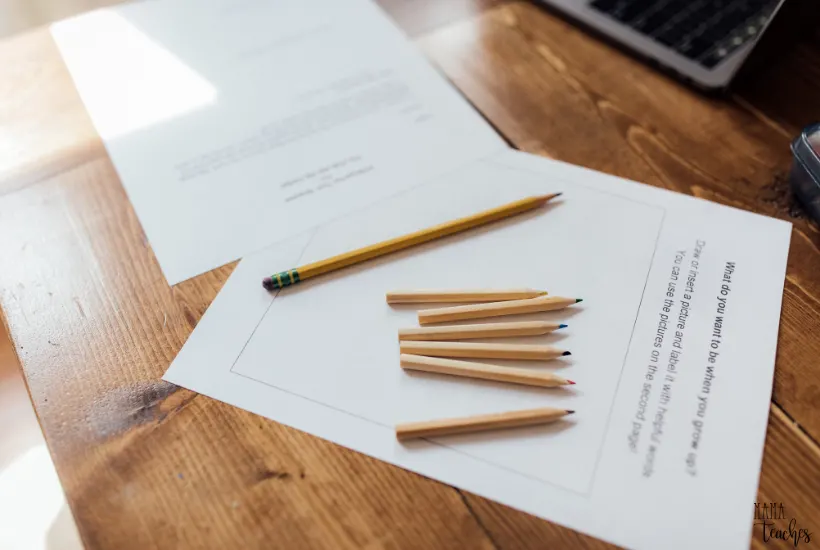 This article contains affiliate links to things that you might like.
Homeschooling Names
So, you've decided to move forward with homeschooling.
Congratulations, that's amazing!
At some point, you may have noticed that various homeschools have names, and now you're wondering…. Should I name my homeschool?
Well, that depends!
Legally, you may have to.
Some states actually require parents or guardians to name their homeschool while others don't.
Who knew?
If you don't have to, you may still want to think about a homeschool name.
Why should you consider naming your homeschool?
Giving your homeschool a name can make your homeschool feel official.
It can create a sense of belonging for children, provide an opportunity for students to show school spirit, and foster traditional educational principles.
Best of all, naming your homeschool can reflect the personal core values, beliefs, and standards that are important to your family.
In addition, having a homeschool with a name offers the possibility to create personalized homeschool diplomas, transcripts, and resumes, as well as, the option to include a school name on applications for employment, testing, or higher education.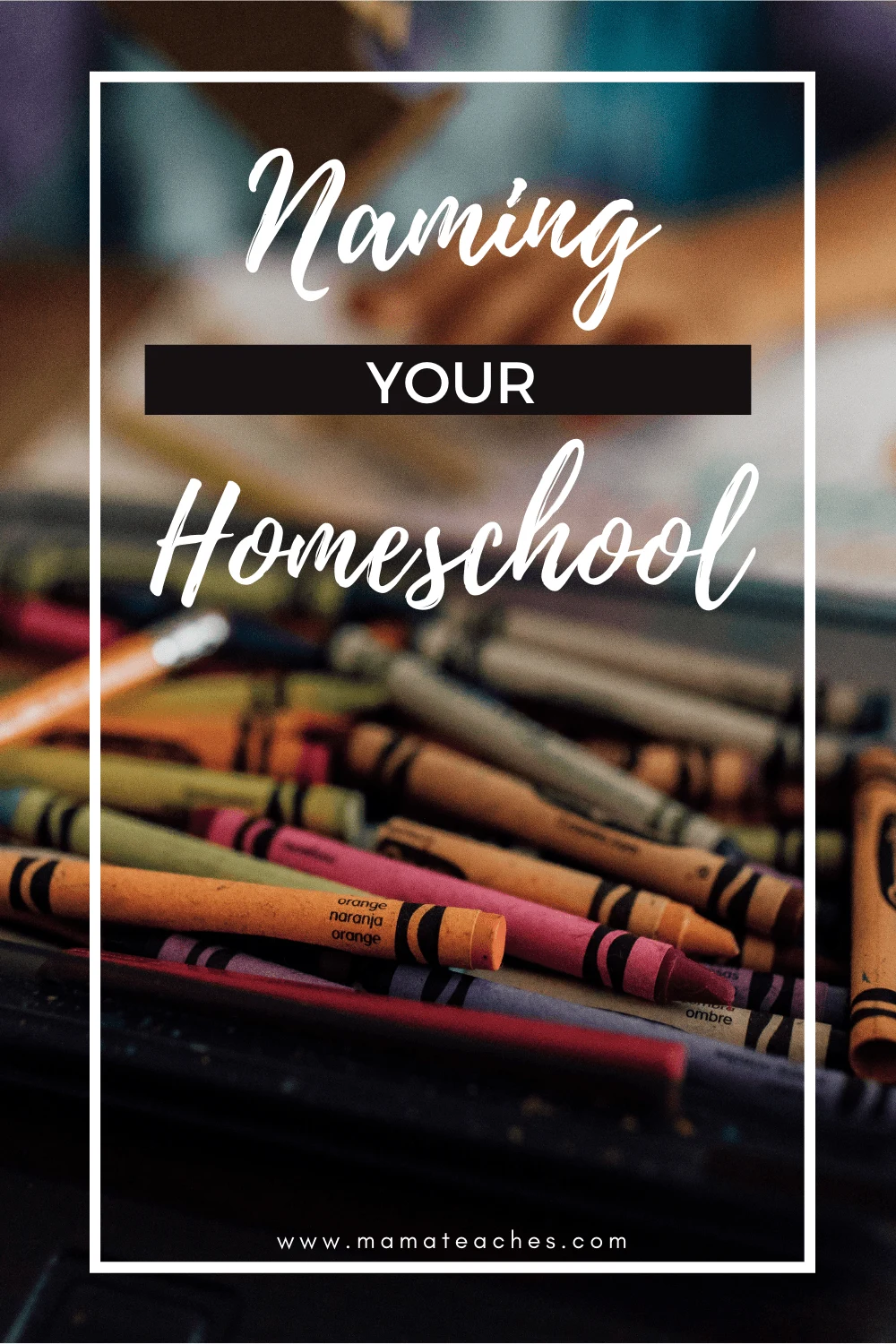 Homeschool Name Ideas
Do you think you want to move forward with naming your homeschool?
Well then, let's have some fun!
A good way to start brainstorming names is to say them out loud and hear how they sound.
There are so many options for a great homeschool name, so this may take some time.
That's okay, don't stress.
You'll know the right name when you hear it!
Here are some ideas to help you get started naming your homeschool.
Unique Homeschool Names
You may want to include the word: school, academy, or homeschool.
Try pairing it with something that relates to your family, such as a family name, the street you live on, or even your neighborhood.
The Bryant School
Jordan Lane Academy
Green Hills Homeschool
Homeschool Names with History
Maybe include an era or time period that may have meaning to your family.
The Renaissance School
The Edwardian Academy
Tudor Homeschool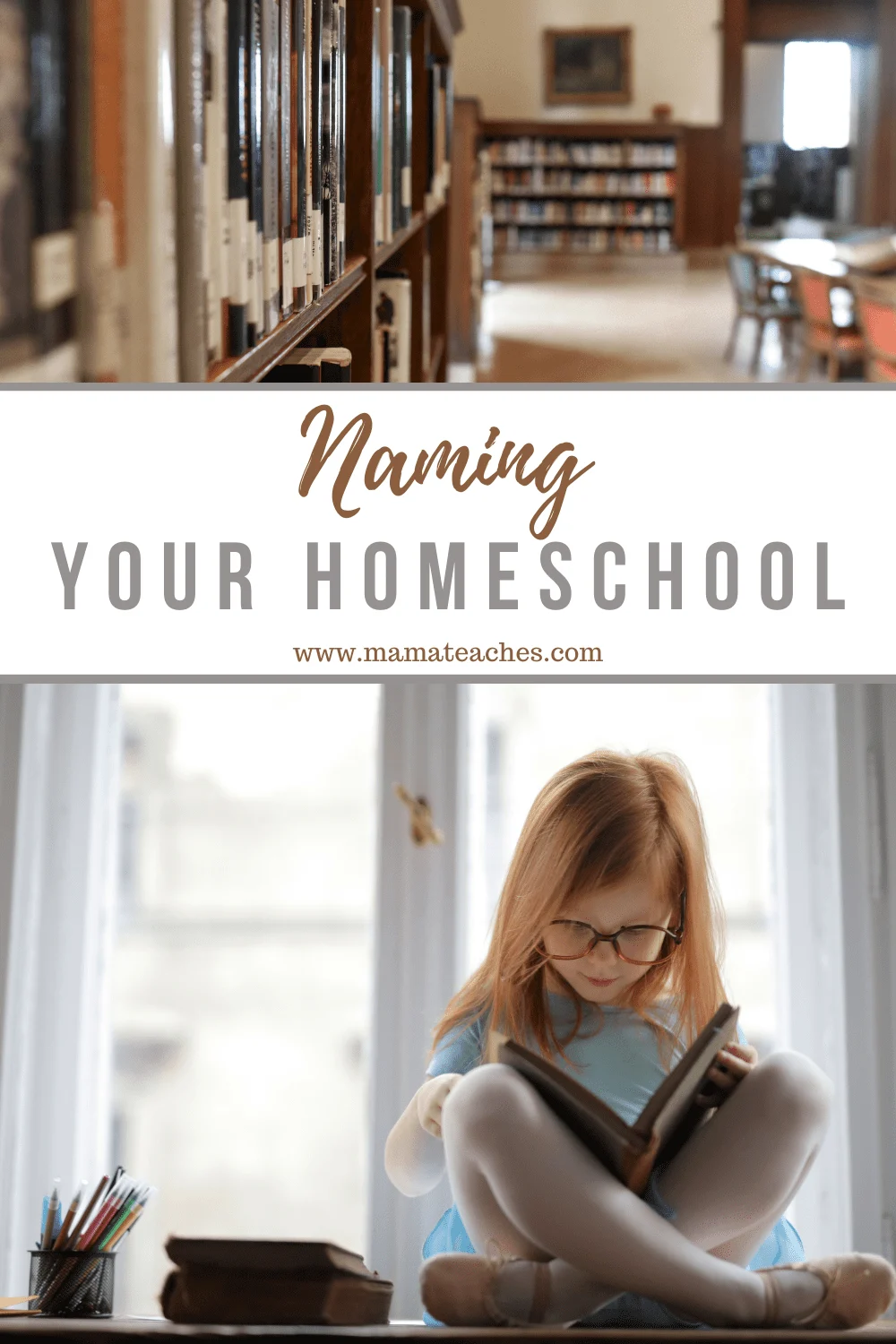 secular or religious homeschool names
Try considering a style of education that your family connects with.
Montessori Learning Center
Classical Institute of Learning
Formal Education Homeschool
Faith Homeschool Academy
Specialized homeschool names
Perhaps a name with a specialization would best suit your homeschool.
Lynnie's School for Girls
Home Academy of Technical Studies
Spiritual Homeschool for the Arts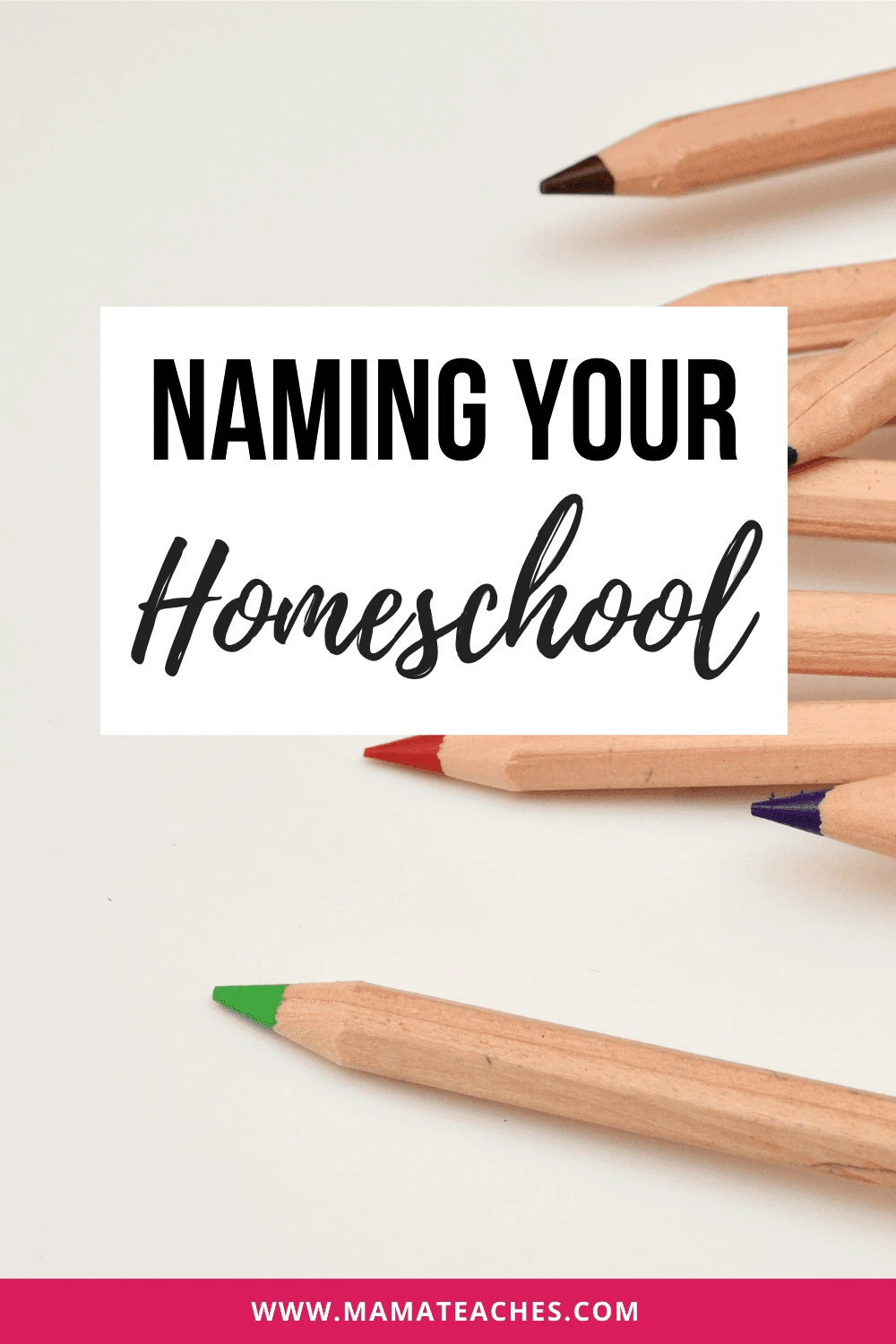 Things to Consider about homeschooling names
Now, that you have had some fun brainstorming homeschool name ideas, there are a few things to remember.
If a homeschool name is required by your state, there may be specific parameters you need to follow when it comes to choosing a name.
In addition, it's important that the name be unique to your family.
It should be honest, short, and positive.
It should be serious, definitive, and a name that truly represents your family.
Hopefully some of these homeschool name ideas have given you a bit of inspiration.
Don't stop now!
Keep brainstorming to find the homeschool name that best fits you and your family.
Good luck!
You Might Also Like…