It's cold outside! February is the perfect month to cuddle up with a good book. Check out this list of 25 February books for kids.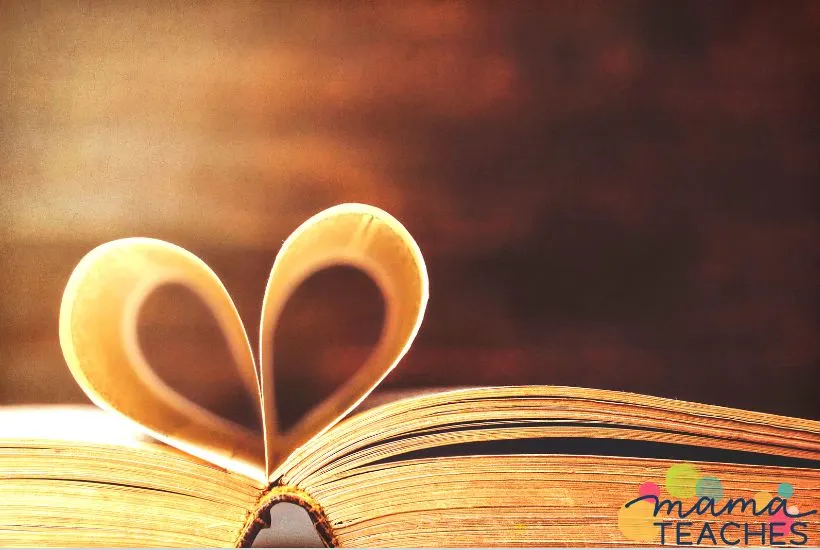 Children's Books for February
Groundhog Day, President's Day, Black History Month, and Valentine's Day–February provides terrific topics for books. Whether kids are looking for biographies, poems, silly stories, or history, this list of children's books for February has it all.
This list of February books for kids has something for every reading level. From picture books with simple sentences all the way up to beginning chapter books, you can find the perfect February read for kids in Pre-K to elementary school.
Combine the charm of Golden books and the life story of Abraham Lincoln, and you have the perfect February book.
This story follows a little girl who doesn't like that her black, curly hair makes her different. Her mother teaches her to embrace what makes her unique.
This book covers the life stories of influential Black women such as Maya Angelou, Katherine Johnson, and Sojourner Truth. Coupled with engaging, illustrated miniatures, it will captivate young readers.
This second book in the series highlights Black men such as Alvin Ailey, John Lewis, and James Baldwin.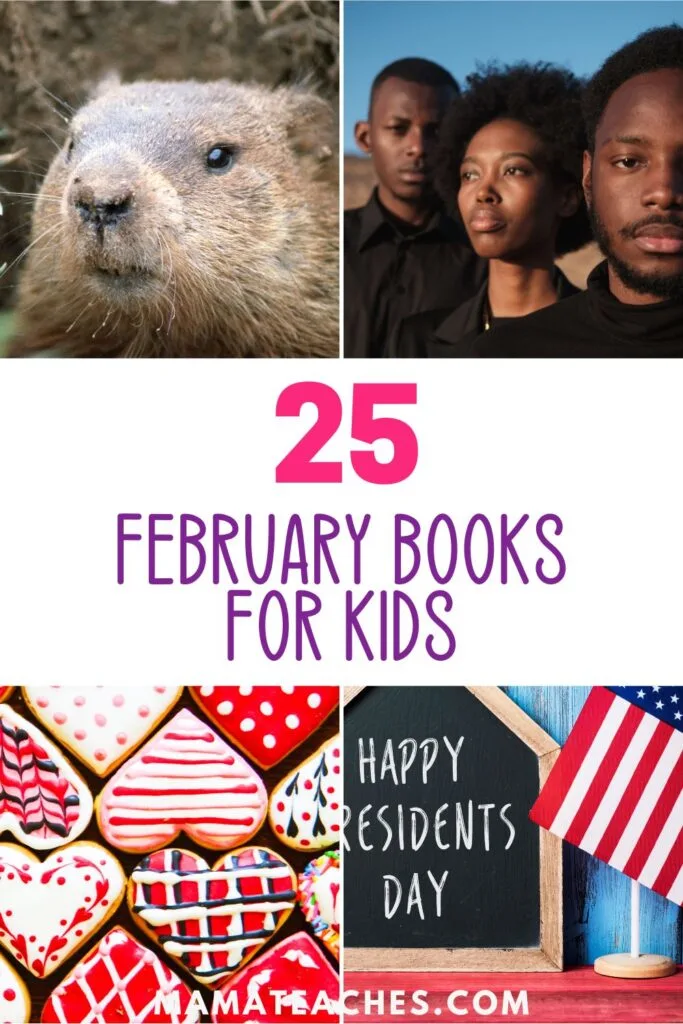 Like an acrostic poem, this book covers Black history from A to Z. It highlights significant moments, people, and the unconquerable nature of hope and love.
What do you get when you combine an imaginative, adventurous child and a dad's loving presence? Amusing interactions, a comforting storyline, and a message about the loving bond between father and child.
Bright, appealing illustrations and simple text contribute to the likability of this Golden Book biography of our nations' first president.
This is 15 short biographies in one. Each page features an illustration and a short biography of a famous Black woman in science. Best for upper elementary.
Have you ever wondered how Groundhog Day came to be? This book explains the history of the holiday and delivers some fun facts on groundhogs themselves!
From the Pig in Jeans series, this book define different kinds of love with simple text and amusing pictures. Perfect for Valentine's Day.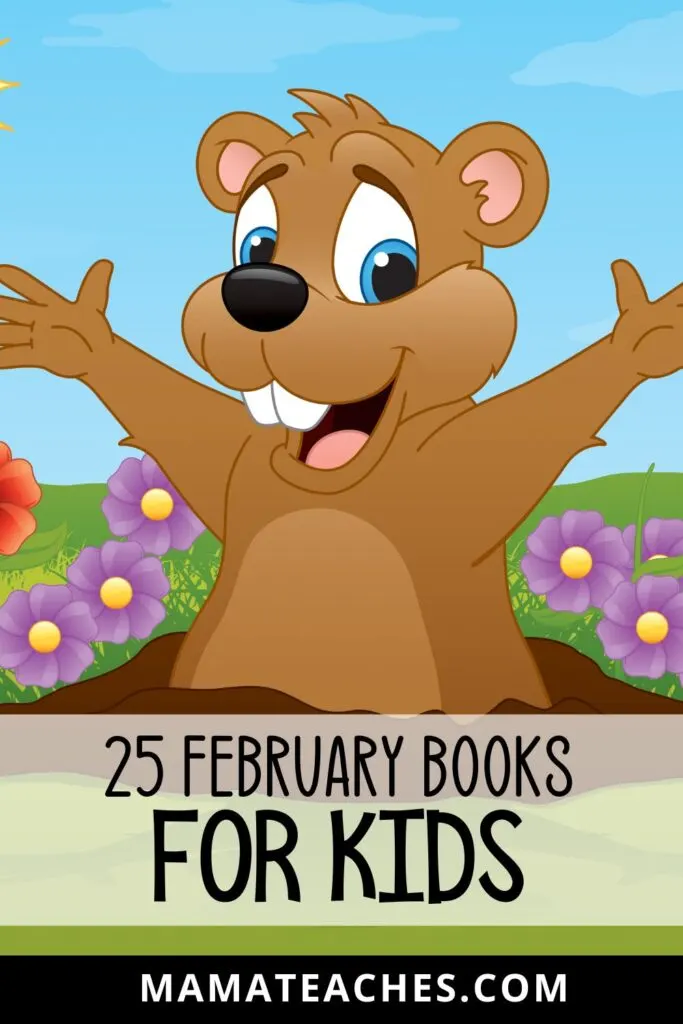 Love Monster searches high and low for someone to love him as he is. It's the first book in a series.
In this book from the There Was an Old Lady series, the Old Lady swallows a rose in order to make a special gift for her Valentine. The parody of the classic song is wacky and hilarious!
Color Monster's emotions are all over the place, and he changes color based on how he is feeling. This is a great book for social-emotional learning.
A sweet story about the open-handed approach to love. A little girl finds a baby duckling and takes care of it until it is grown. When it gets too big for her bathtub, she releases it. After a season, the duck finds her again (and brings a surprise).
When the Chinese New Year falls in February, this book is a perfect choice. It is the legend of how the 12 zodiac animals were chosen.
Clayton and Desmond decide to make a valentine for their class: the biggest Valentine ever made! Along the way they learn the value of cooperation.
This book about self-awareness teaches kids to look inward when they feel angry, sad, or afraid and tap into the transformative power of love.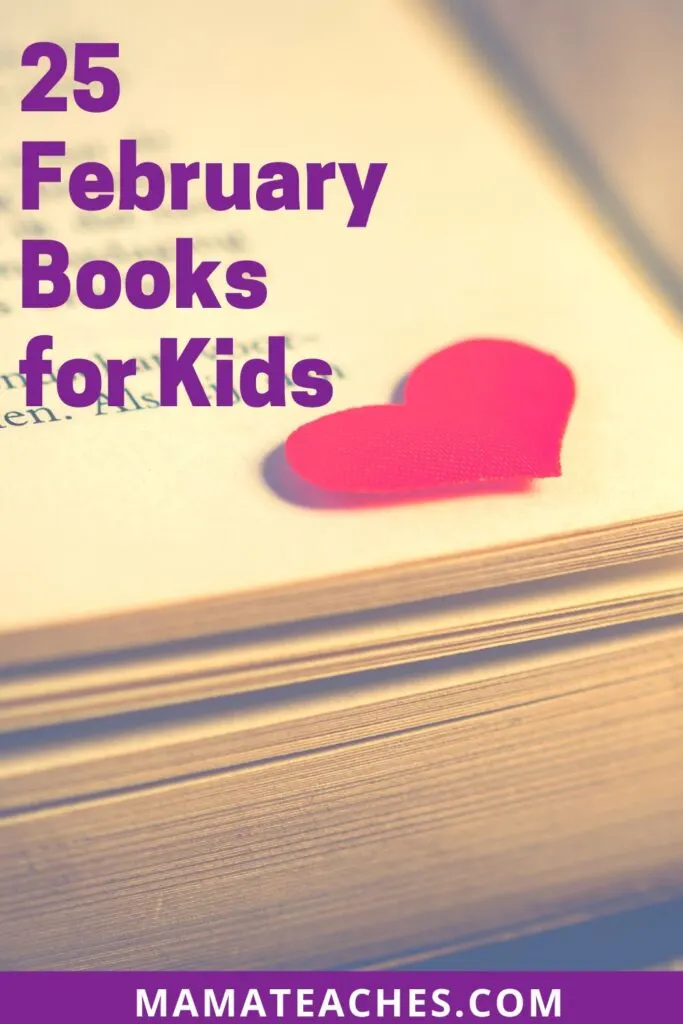 This early chapter book mystery involves a unsigned valentine that leads the class to a rabbit. Who wrote the mysterious valentine, and who gave them the rabbit? The kids must solve the mystery!
How do you write a valentine for a kid you don't even like? Gilbert decide to prank the kids instead–and it completely backfires.
Pete the Cat learns to appreciate Valentine's Day and decides to make valentines for his friends. Unfortunately, he forgets one–what happens next?
"'Twas the Night Before Christmas" gets a reboot with this version themed for Groundhog Day.
One day it doesn't rain water; it rains hearts! Cornelia collects them and turns them into valentines.
The Love Monster is back. In this story, he receives a box of chocolates on his doorstep, but he doesn't know who they are from. Should he share the chocolates or keep them all for himself?
Groundhog is way too cozy in his bed to want to get up for Groundhog's Day. How will the townspeople convince him?
Groundhog and his Shadow had a falling out, and Shadow went off to see the world. Will they meet back together in time for Groundhog's Day? This is a hilarious tale of true friendship.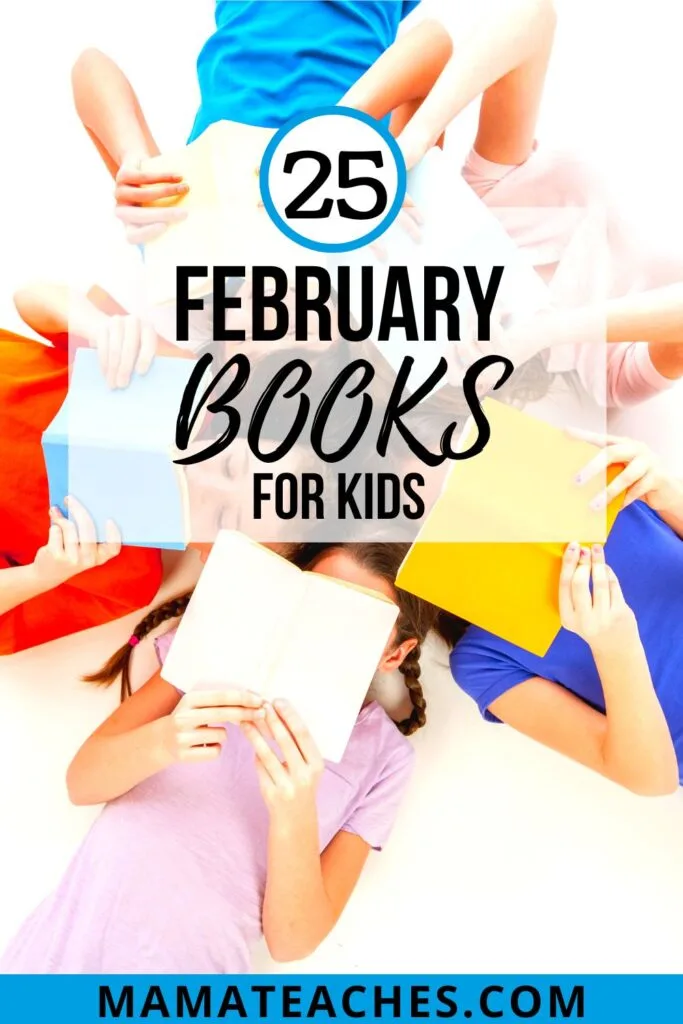 Finding February Books for Kids
Kids are willing to read if you present them with appealing options. Choose from this list to find children's books for February that are on-theme. Your kids will thank you!
You May Also Like: