It's the start of the new year!
Why not make a resolution to inspire kids to read?
You can make it happen with this list of 25 January books kids will love.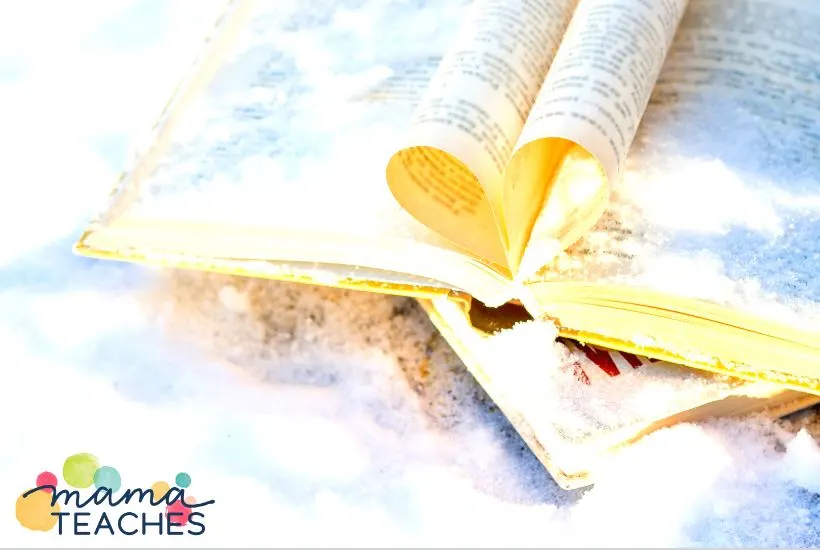 This article contains affiliate links to things that you might like.
A List of January Books Kids Will Love
January is the perfect month to read.
You can snuggle up with a good book and a steaming mug of cocoa.
How do you find those perfect January books?
We've got the list right here.
These books are perfect for pre-K to 3rd grade.
Some are lush picture books; others are beginning chapter books.
Whether you are looking for books on snowmen, Dr. Martin Luther King, Jr., wintry animals, the science of snow, or January mysteries, this list has something for the little people in your life.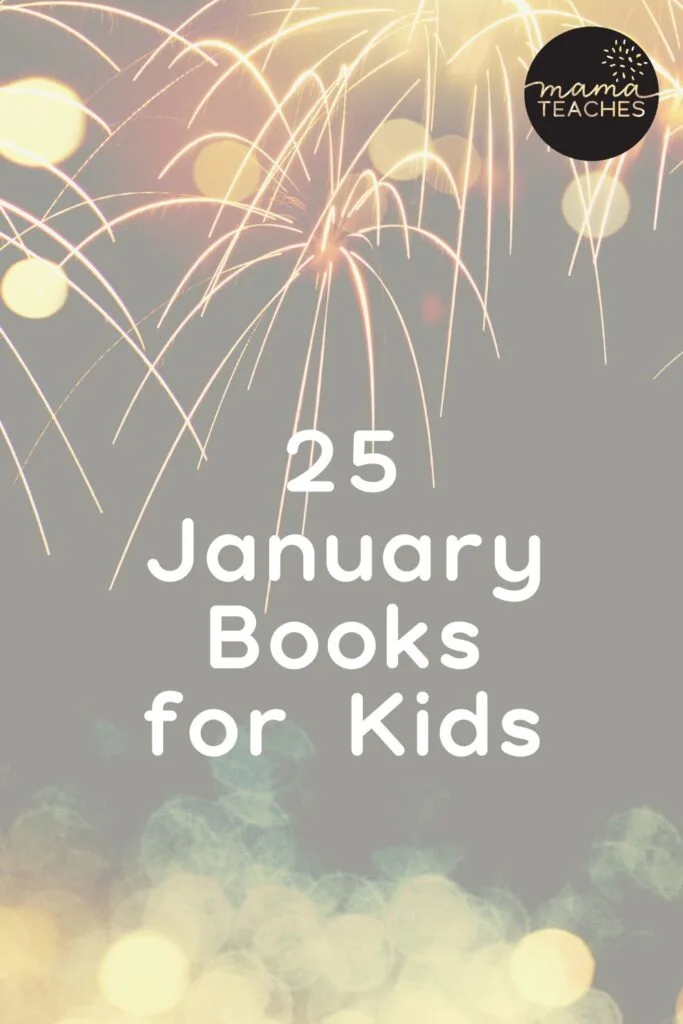 In this picture book, Tortoise's friends try to convince him to stay awake instead of sleeping through the winter.
The book celebrates friendship.
Small Bear is full of questions; he doesn't want to settle down for a long winter's nap.
Mama Bear responds to his questions with soothing words.
The gentle rhythm of the language and the lovely pastoral pictures will soothe your Small Bear to sleep as well.
This book is perfect for New Year's because it emphasizes the power of making a plan and seeing it through.
Mary decides to fix up an abandoned lot near her home, and the whole community gets involved.
This is a picture book biography by the son of the late Dr. Martin Luther King, Jr. It showcases the side of Dr. King hidden from the public eye: the devoted family man.
The picture book biography uses quotations from Dr. King's speeches to launch into various aspects of his life.
It's a Caldecott Honor book, a Coretta Scott King Honor book, and a Best Picture Book of the Year according to the New York Times.
This is an illustrated version of the famous speech by Dr. King.
The illustrations are vivid and mesmerizing and bring the speech to life in a visual way.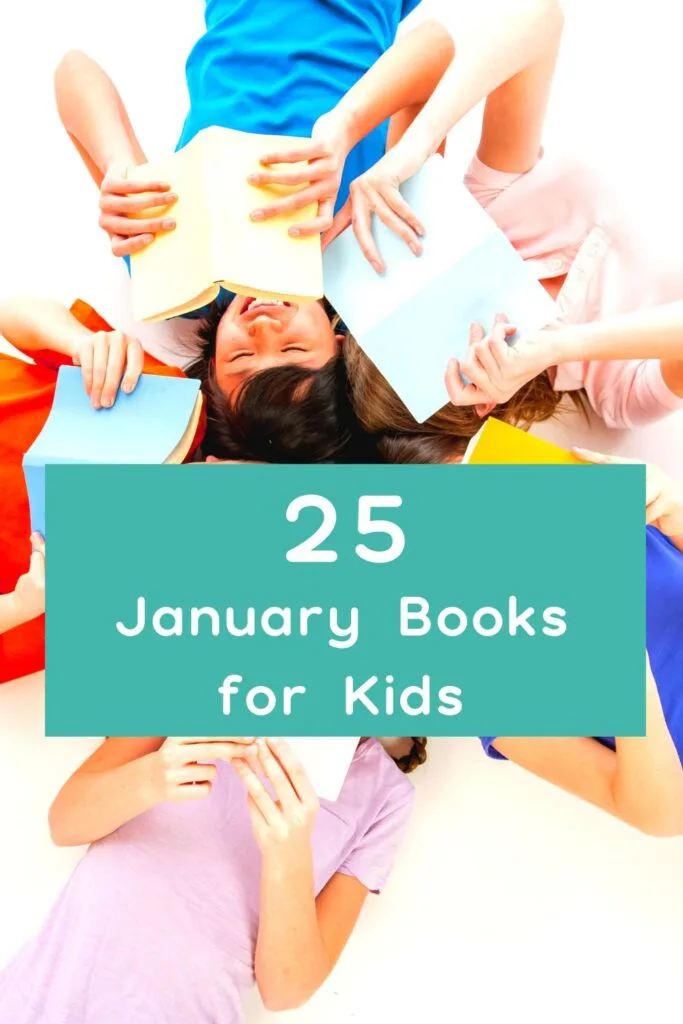 This book has a January birthday; it was first released on January 1, 1993. Leonni is the master of the modern fable.
This book explores differences, unity, and the power of friendship with two simple colors.
January is a little girl who loves to stay cozy and warm.
She doesn't want to brave the cold and walk to school!
Thankfully, she has caring friends who rally around her.
This book is filled with "January scenes." It's the first book in the Calendar Kids series (one for each month of the year).
Jojo has trouble making friends until she meets Puddles, a snowman made with special "friendship snow." Puddles teaches Jojo how to make friends and how to be a good friend to others.
Have you ever had trouble choosing a New Year's resolution?
If so, you can relate to Squirrel, whose friends all have ideas.
It's a book about helping others; it's also perfect for teaching kids about resolutions.
This book is a classic for a reason.
Its iconic illustrations perfectly capture the wonder of waking up to the magic of a snowy day.
How many winter animals can fit inside a lost mitten?
Brett's intricate illustrations always reference a particular culture, and this book has a charming Ukrainian folktale theme.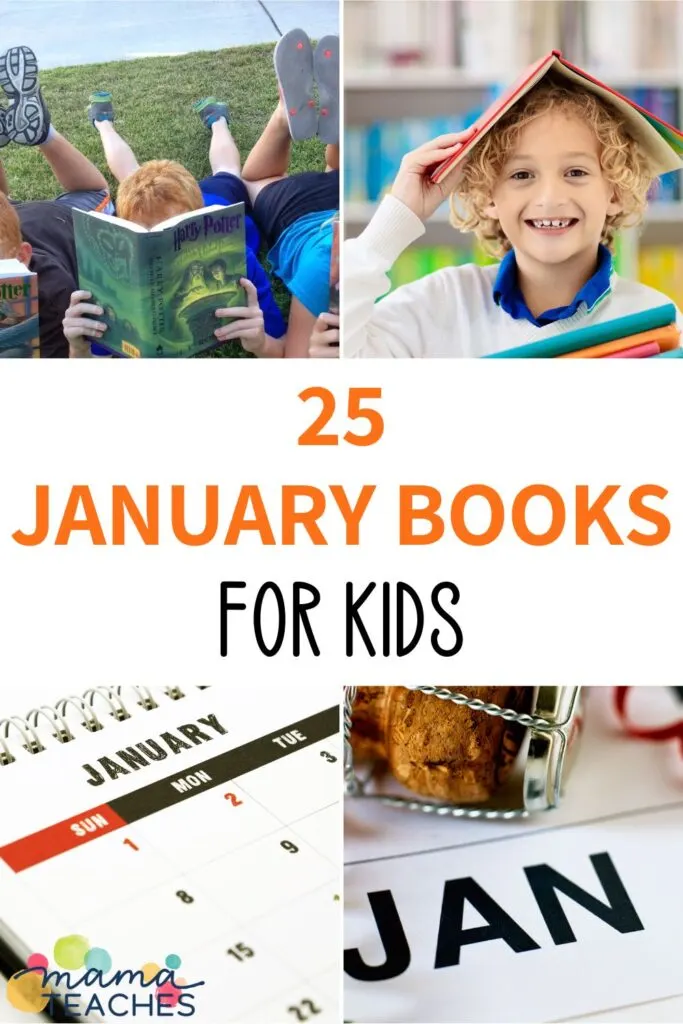 This beginning book is in the Calendar Mysteries series.
It follows three kid detectives as they chase the mystery in their town:
What is making three-toed tracks in the snow?
Where have their friends gone?
What caused the strange lights in Bradley's backyard?
This peek-through book counts sparkly snowflakes and is perfect for preschoolers.
The little family that lives in the snow globe longs for a snowstorm–but they need someone big to shake their snow globe.
Baby is too little to reach the snow globe, but when she is left alone during a real snowstorm, she devises a way to reach the snow globe.
This delightful picture book makes a great read aloud.
This is a different take on a traditional nature book.
It highlight all the activity of winter: what is happening both above and below the snow (like all the hibernating animals).
It is part of a 5 volume set of illustrated nature books perfect for read alouds for emerging readers.
Cynthia Rylant is a children's book author of the highest cailber, and this story of a girl, her friend, and her grandmother does not disappoint.
Both the text and the pictures depict all the wonder of a snowy day.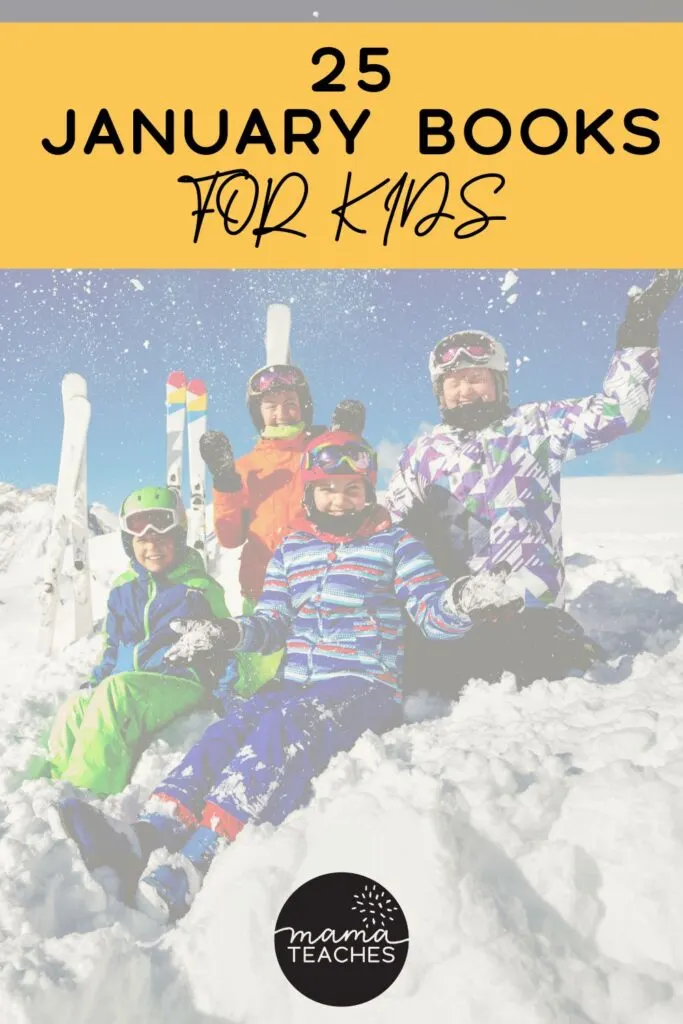 The picture book works well as a nonfiction science book for young learners.
It talks about how animals handle the cold winter weather and introduces basic science facts about animals and seasons.
This book is a biographical tribute to farmer and scientist Wilson Bentley, who examined and photographed hundreds of snowflakes.
This book by a snow scientist answers all kinds of questions about snowflakes.
With stunning photographs by nature photographer Mark Cassino, children will look at snowflakes in a whole new way!
This picture book published by the Smithsonian Institute is another great children's book on the science of snow.
It also includes a history of record-setting blizzards and snowstorms.
Fans of Pete the Cat will love this winter book about the adventures of lovable Pete.
He encounters snowball fights, snow cats, and gobs of hot chocolate.
Is it possible to have too many snow days?
This clever spin on "There Was an Old Lady Who Swallowed a Fly" has a lady who is swallowing everything snow-related.
The book ends with a surprising twist!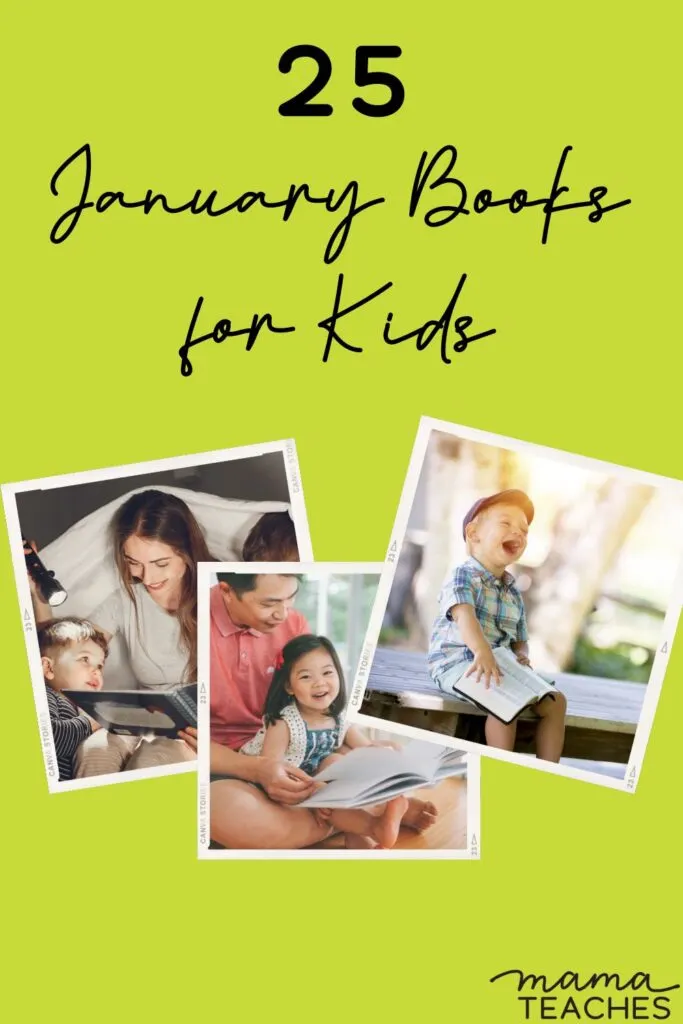 This wintry book from the How to Catch series asks readers to chase after a snowman.
Readers will bound and scamper through all kinds of snowy scenes.
Sneezy the Snowman is cold, and he tries all sorts of silly antics to warm himself up.
Thanks to the creativity and care of a group of kids, Sneezy finds a solution to his problem.
January Books for Elementary Kids
This list of 25 January books for kids will make you want to push back spring!
Start your new year off with a new tradition: reading for enjoyment.
You May Also Like: