As a homeschooling parent, I understand the importance of providing my kids with a well-rounded education that includes not only core subjects but also opportunities for personal growth and development as they find their voice.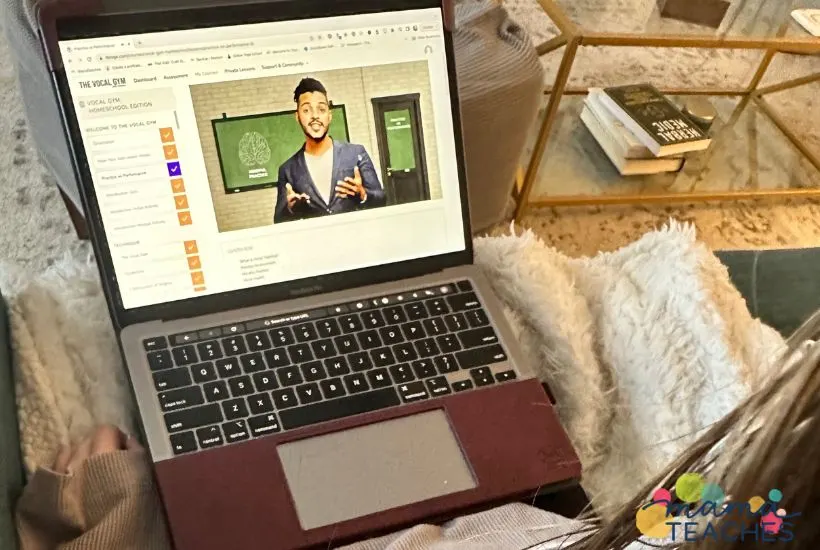 I was compensated for my time to write this post. All opinions are my own.
One such opportunity we recently discovered and fell in love with is The Vocal Gym by Throga.
Let me introduce you, share our experience with this incredible program, and explain why it is an excellent choice for homeschoolers or any child interested in developing their singing voice.
Personalized and Interactive Learning
The Vocal Gym for Homeschool is a fantastic resource for students looking to improve their singing abilities.
It's a self-paced, online course that's tailored to your unique vocal profile, so you're not wasting time on exercises that won't help you.
Unlike traditional singing lessons that follow a one-size-fits-all approach, The Vocal Gym recognizes that every voice is unique and requires individual attention.
Through their innovative technology (they're the only ones with a U.S. Patent!), students are guided through a series of exercises and activities tailored to their specific needs.
This personalized approach not only ensures that students progress at their own pace but also allows them to focus on areas where they need the most improvement.
Whether your child is a beginner or already has some singing experience like mine, The Vocal Gym has something to offer for all skill levels.
What sets it apart from other vocal programs and what really interested both myself and my daughter is its emphasis on providing the science behind singing rather than just a simple sing-a-long.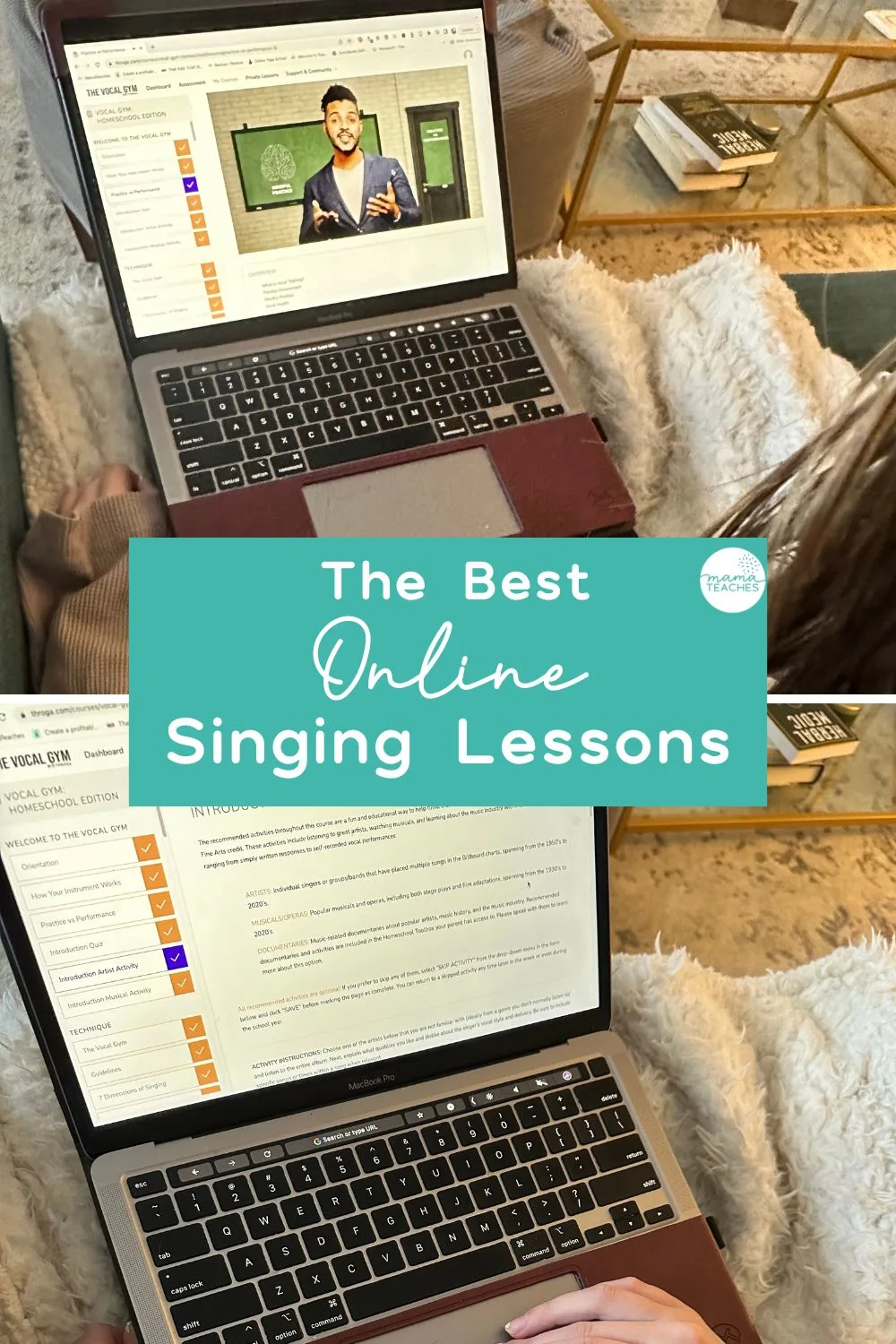 Carnegie Credit Qualifying
One of the standout features of The Vocal Gym for Homeschool is that it allows students to earn Fine Arts or Extracurricular Credit, recognized across all 50 U.S. States.
This is especially beneficial for homeschoolers who often need to meet specific credit requirements for graduation.
By enrolling in The Vocal Gym, students can log 150+ hours of learning and vocal development per year, making it an excellent choice for fulfilling curriculum requirements.
As a homeschool parent, that takes a huge burden off trying to fill hours and make sure your high schooler has the credits they need for graduation!
Ad-Homeschool-16-9.mov from Throga on Vimeo.
Parental Oversight
As a homeschooling parent, I appreciate being able to closely monitor my child's progress and provide guidance when needed.
The Vocal Gym understands the importance of parental involvement and offers a Parent Portal that allows parents to track their child's progress, practice time, and overall performance.
This level of transparency ensures that parents are actively involved in their child's vocal journey and can provide support and encouragement along the way.
The Vocal Gym also provides a Homeschool Toolbox specifically designed to assist parents in guiding their children through the course assignments.
It includes access to quiz keys, extras, and resources that complement the learning experience.
This comprehensive support system ensures that both parents and students feel empowered to make the most of The Vocal Gym program.
I never felt like I would be unable to help my daughter with the program because of a lack of insight into her progress or available resources.
The information provided for parents is so comprehensive that I felt empowered to assist as needed.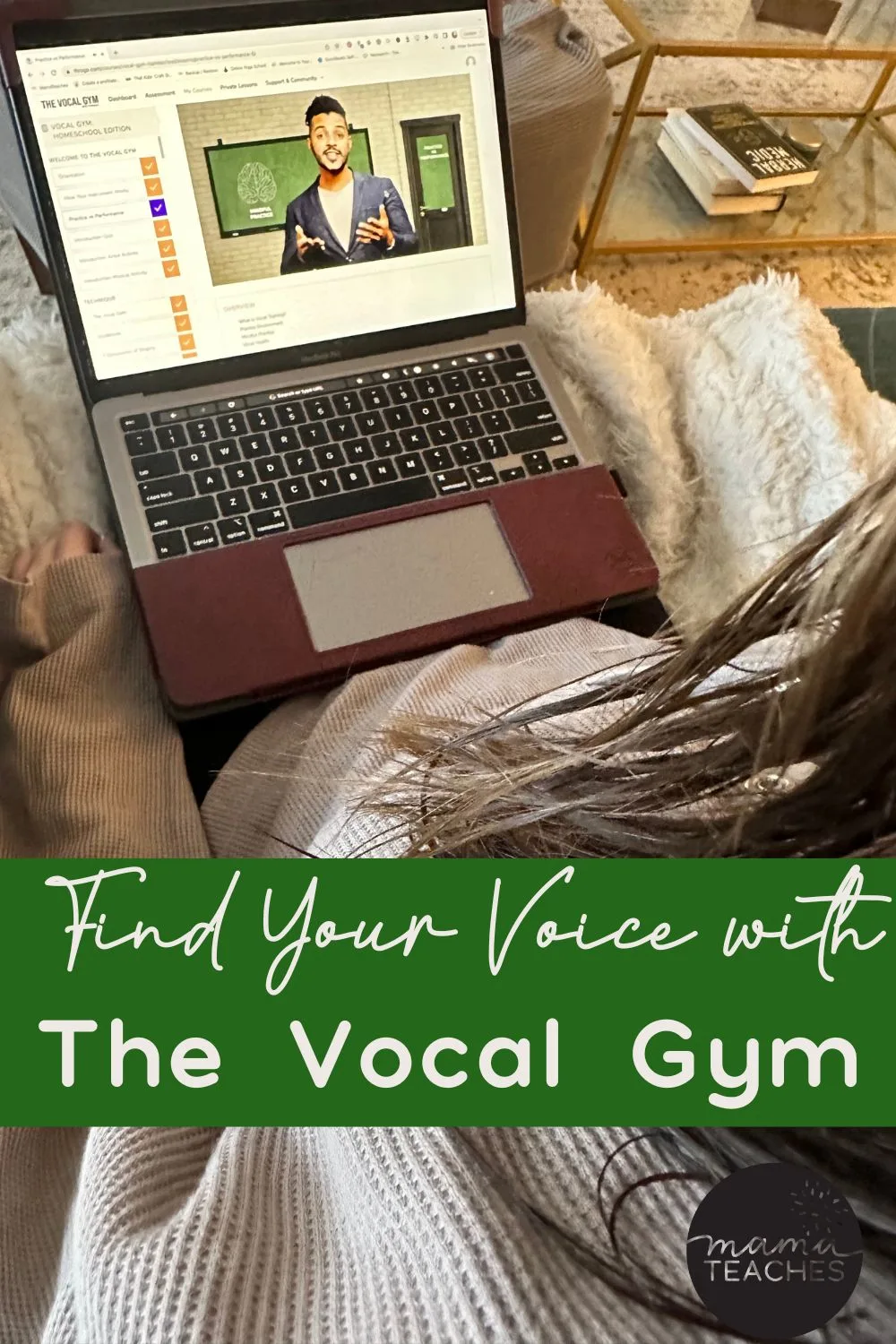 Comprehensive Content
The Vocal Gym for Homeschool offers an impressive array of resources and content to support students in their vocal development.
With over 115,000 vocal exercise combinations, students are exposed to a wide range of techniques and styles.
These exercises are designed to strengthen vocal muscles, improve breath control, expand vocal range, and enhance overall vocal quality.
They're not just "sing with me" or "sing these songs" lessons which takes the entire program to a whole new level.
Students have 365-day access to the course materials, allowing them to diagnose and measure their progress throughout the year.
This comprehensive approach ensures that students have ample time to practice and refine their skills at their own pace.
Being able to go at their own pace also keeps them interested and engaged in the program!
Benefits for Homeschoolers
The Vocal Gym offers numerous benefits for all kids, but some are especially important for homeschoolers and their families.
Firstly, it provides a platform for students to boost their confidence and communication skills.
Singing is not only a form of artistic expression but also a means of developing personal growth.
The Vocal Gym encourages students to explore their unique voices and express themselves through music.
Additionally, The Vocal Gym understands the busy schedules that homeschoolers often face.
With its self-paced nature, it allows students to fit vocal training into their daily routine without adding unnecessary stress. (Yay for less stress!)
This flexibility ensures that students can pursue their passion for singing without compromising their academic responsibilities.
The Vocal Gym for Homeschool also offers discounts for homeschool co-ops, so if that's something that interests you or would benefit your co-op, be sure to check it out here!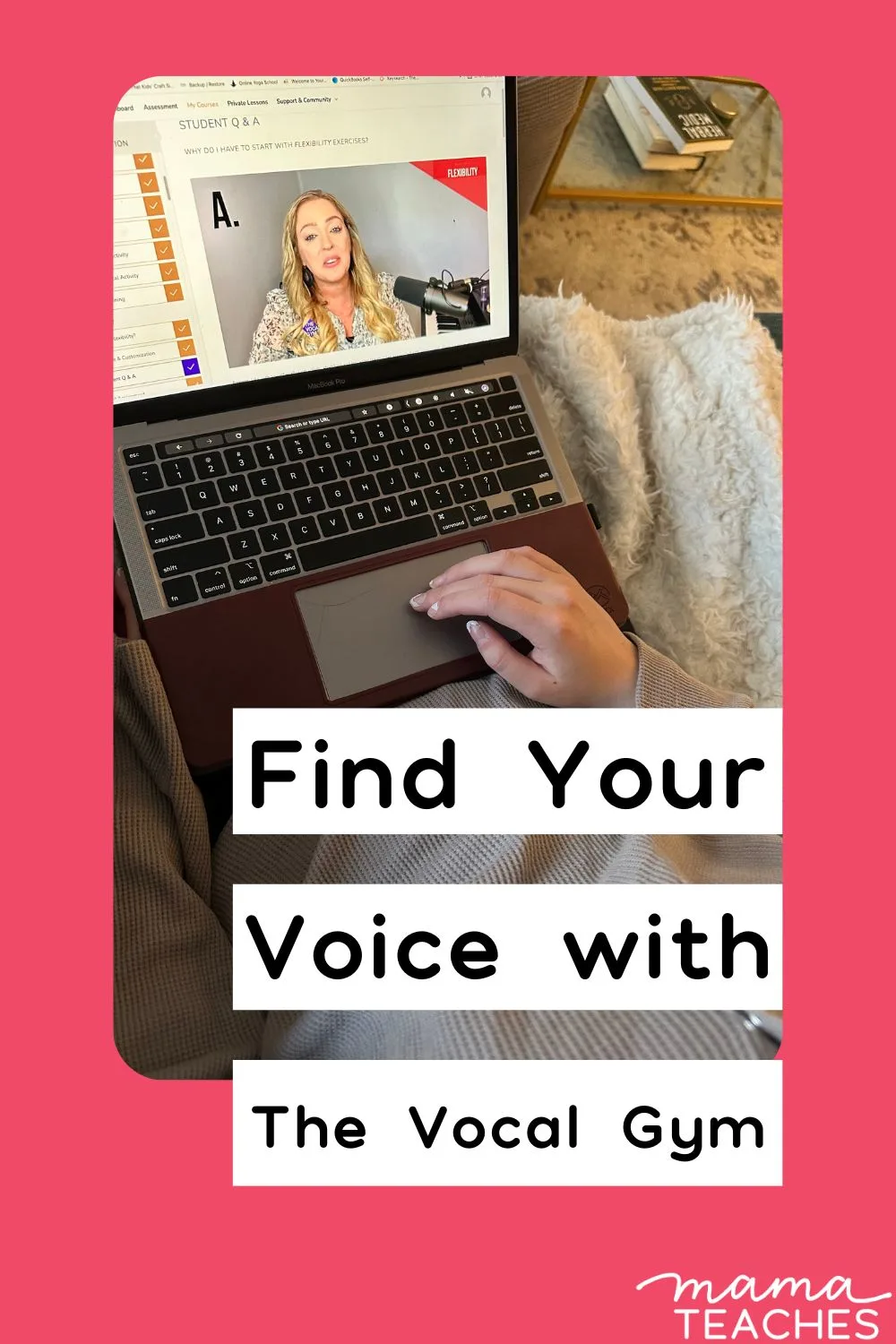 Find Your Voice and Your Curriculum
The Vocal Gym for Homeschool is a fantastic elective choice for homeschoolers or any child interested in developing their singing voice.
With its personalized and interactive learning approach, Carnegie Credit qualification, parental oversight, comprehensive content, and numerous benefits for homeschoolers, it offers students a well-rounded and enriching experience.
My 15-year-old daughter absolutely loved The Vocal Gym, and I appreciated the fact that she could work through the program at her own pace.
Seeing her progress and witnessing her newfound confidence in her singing abilities has been truly remarkable.
If you are looking for a program that goes beyond a simple sing-a-long and provides a comprehensive understanding of vocal techniques, I highly recommend giving The Vocal Gym for Homeschool a try.
It may just be the perfect fit for your child's musical journey.
YOU MAY ALSO LIKE…