From New Coke to Wham!, Calvin and Hobbes to MacGyver, 1985 was a year full of fascinating events. Explore the year with these fun facts about 1985.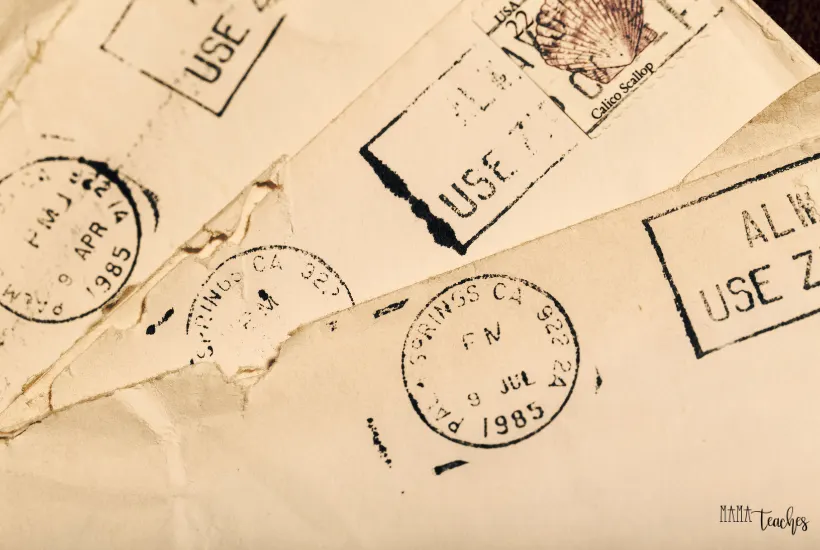 What Happened in 1985?
In 1985, Ronald Reagan was president.
In the Soviet Union, Mikhail Gorbachev became the new General Secretary.
Soon, the Cold War tensions between the two nations would ease.
The sunken Titanic was found in 1985, sparking more deep-sea archaeology.
In the budding Internet, the Domain Name System was created.
Now that you know some basic facts about the year, let's delve into some fun facts about 1985.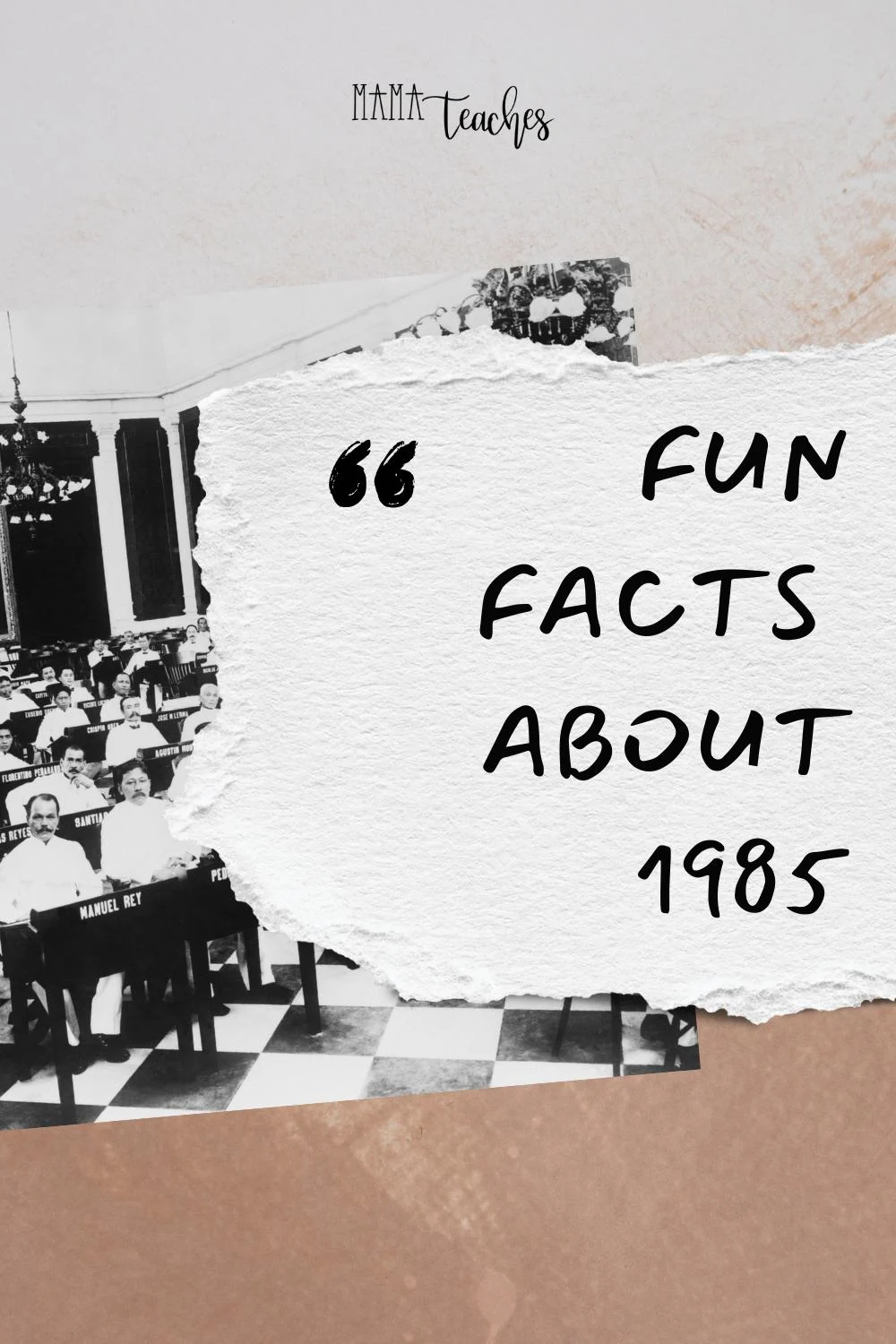 This article contains affiliate links to things that you might like.
10 Fun Facts from 1985
Explore the ins and outs of the 80s with these fun facts about 1985.
1. A Movie Ticket Cost $3.55
In 1985, prices were lower.
A postage stamp cost 22 cents.
The Big Mac Value Meal at McDonalds was $2.59.
A gallon of gas cost $1.21, and a gallon of milk was $1.09.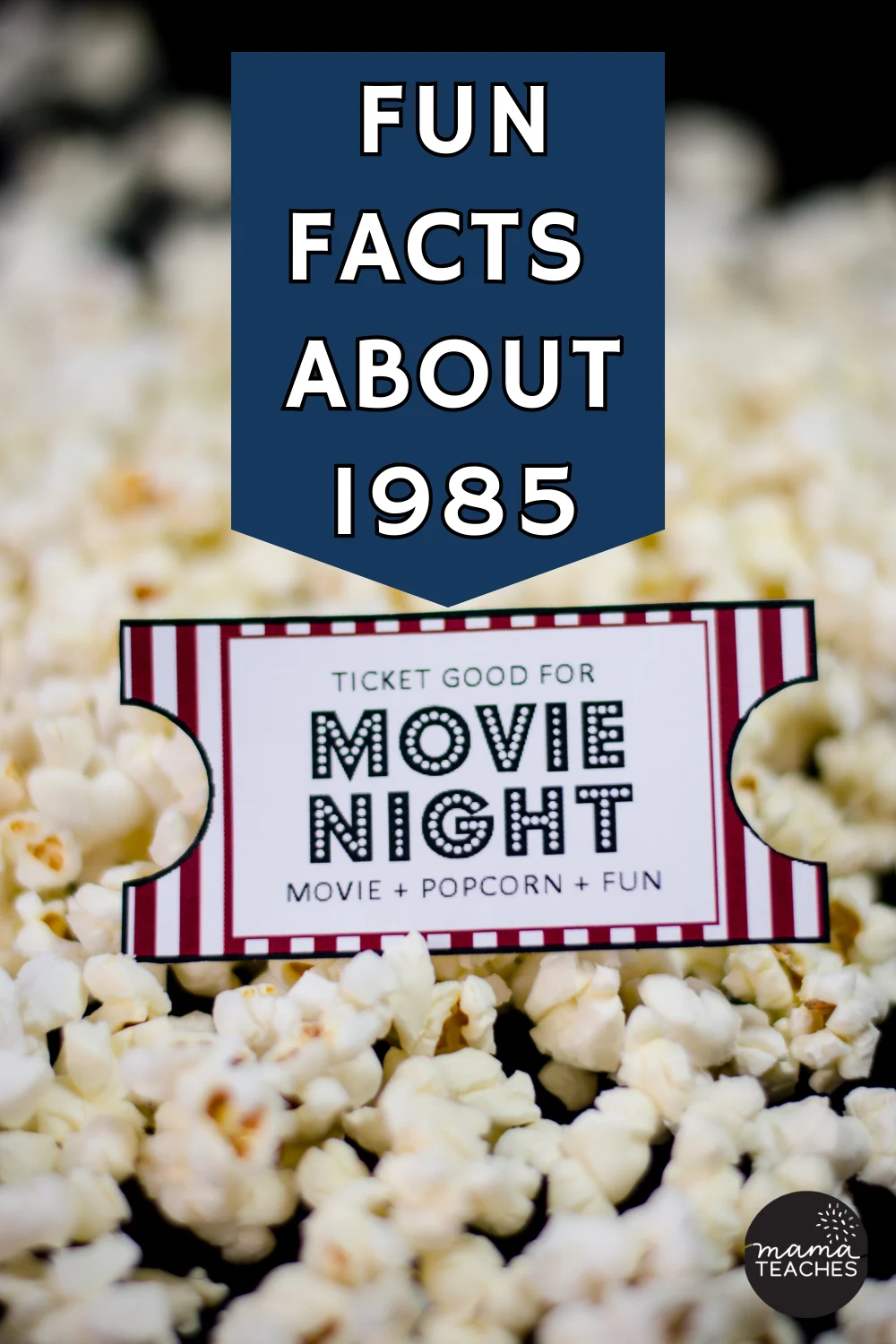 2. New Coke Lost but Cherry Coke Won
In 1985, the Coca-Cola company retooled its formula and released it as New Coke.
It was a colossal flop.
Within three months, the company brought back the original formula, now calling it Coca-Cola Classic. Sales skyrocketed.
Later that same year, the soda brand released Cherry Coke.
The public liked this flavor, but it wasn't anything new.
Soda shops had been serving coke flavored with cherry syrup for years.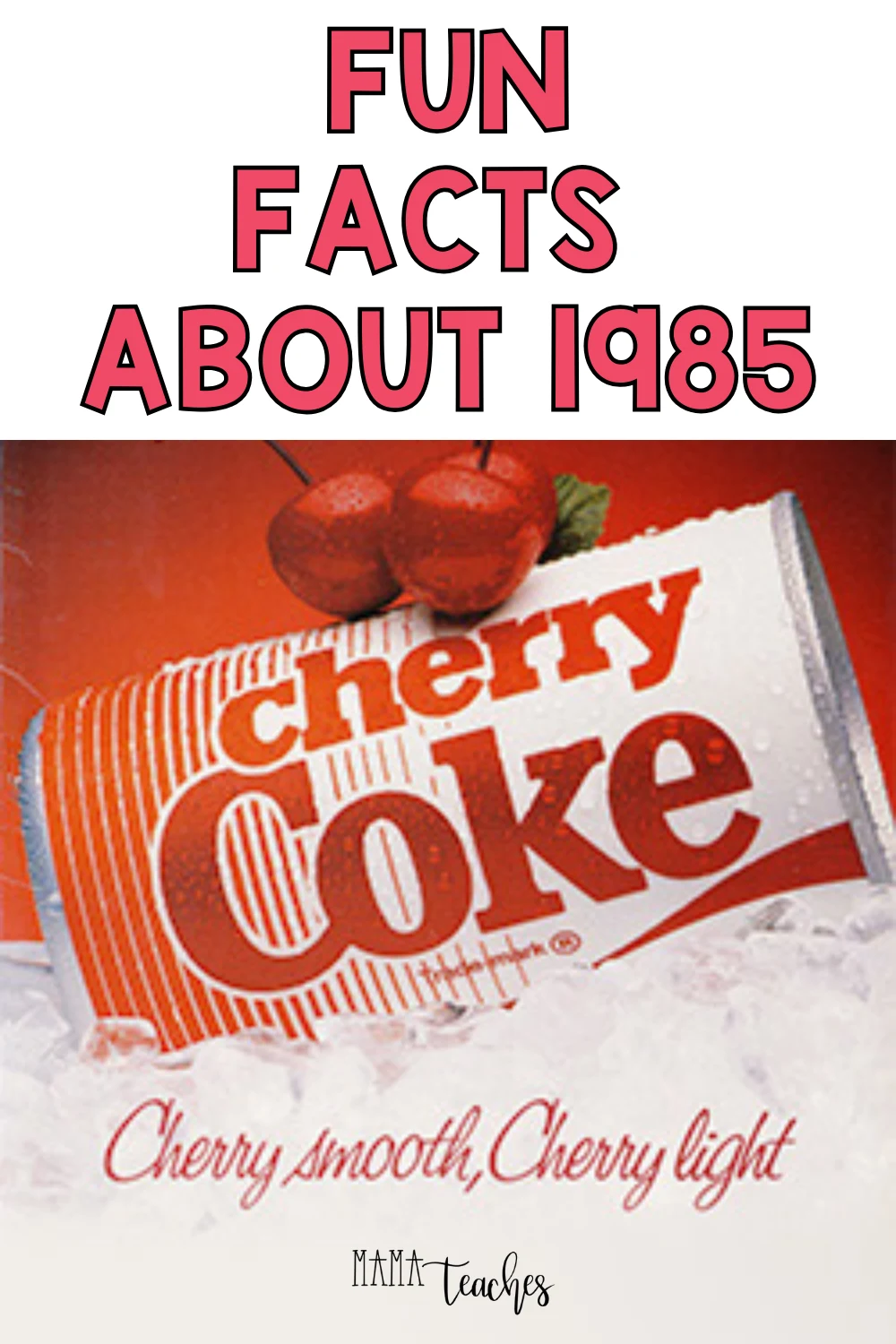 3. Soaring Tenors Were the Kings of Pop
Topping the charts in 1975 were bands with male power vocals.
Wham! had the number 1 and 3 hit with "Careless Whisper" and "Wake Me Up Before You Go-Go."
Other hits from the year were:
Foreigner's "I Want to Know What Love Is"
Hall and Oates's "Out of Touch"
A-Ha's "Take on Me"
Tears for Fears's "Everybody Wants to Rule the World"
Men weren't the only winners in 1985 music. Madonna had two hits in the top 10, and Chaka Khan had one.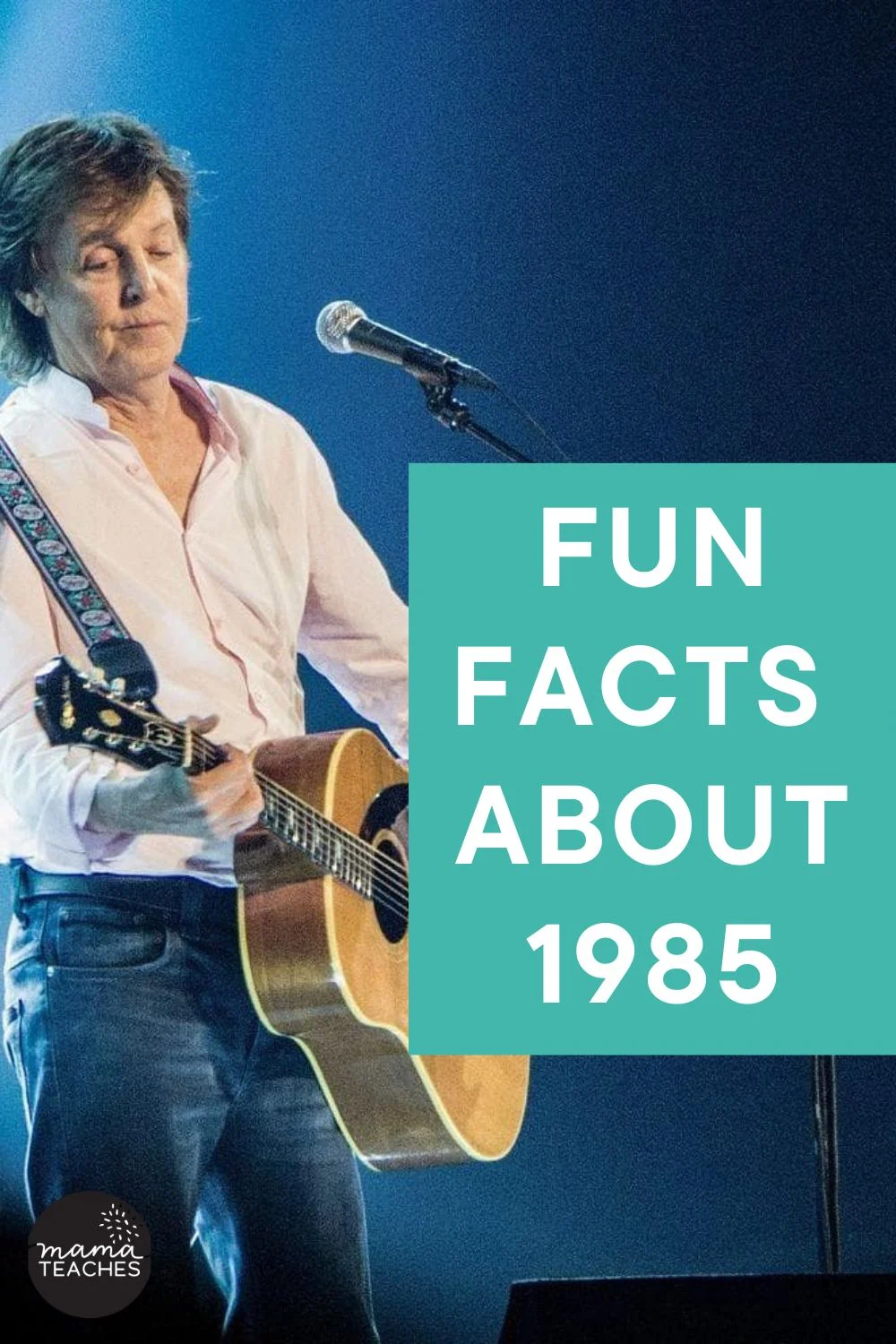 4. Back to the Future Helped Make 1985 a Booming Year for Theaters
The top-grossing movie of 1985 is still a classic: Back to the Future, starring Michael J. Fox and Christopher Lloyd.
Two other movies helped make 1985 a banner year.
Beverly Hills Cop, starring Eddie Murphy, came in at number 2.
Rambo: First Blood Part II, starring and co-written by Sylvester Stallone, was a close third.
Other hits from that year were The Goonies and Cocoon.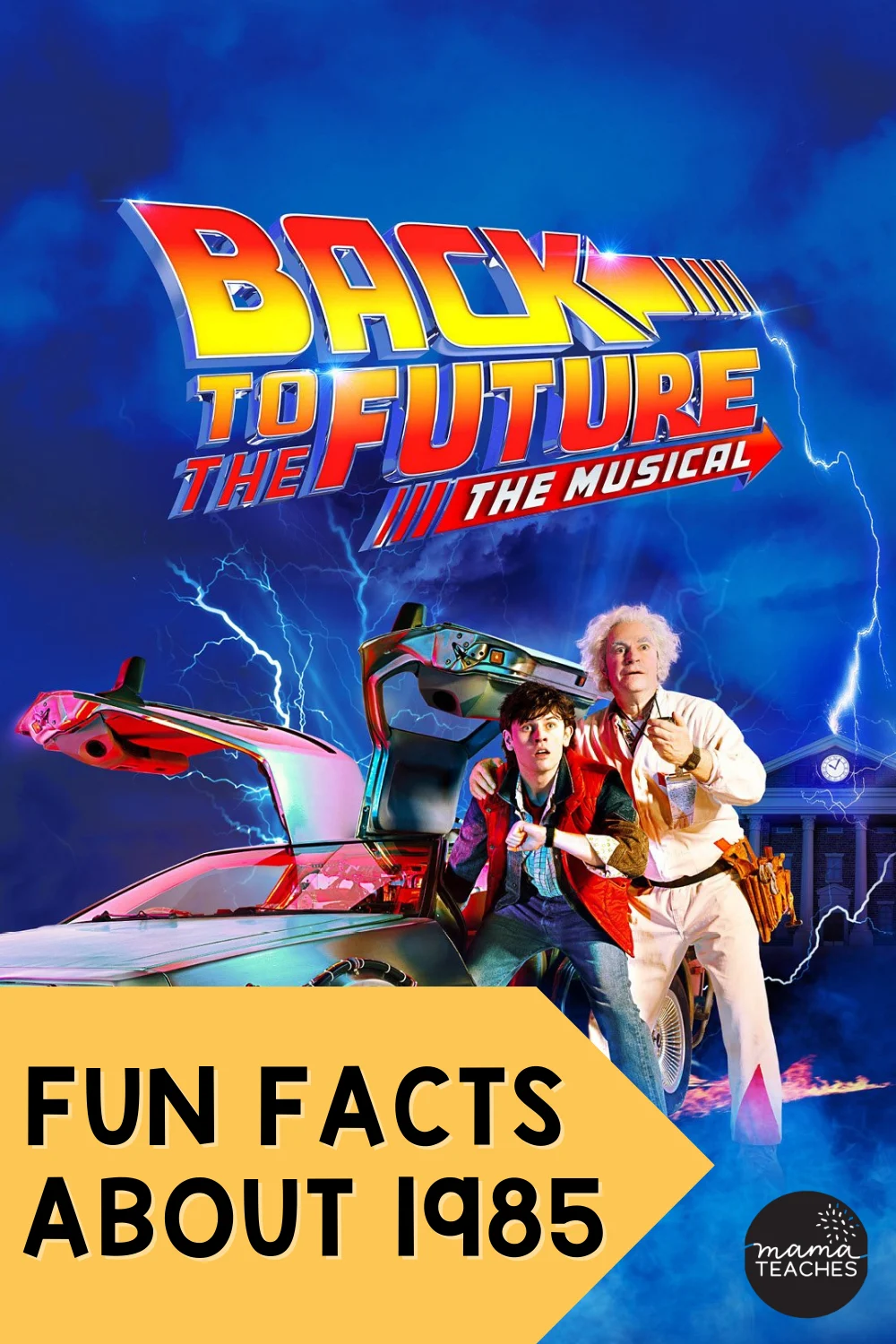 5. It Was a Year to Celebrate for the 49ers, Oilers, and Royals
The San Francisco 49ers were the Super Bowl XIX champions.
Quarterback Joe Montana was the Super Bowl MVP.
The Edmonton Oilers reigned as the top team in hockey, winning the Stanley Cup four games to one against the Philadelphia Flyers.
The Kansas City Royals pulled off an upset to win the World Series against the St. Louis Cardinals.
Since both teams hail from Missouri, the World Series was nicknamed the "Show Me Series" for the "Show Me State."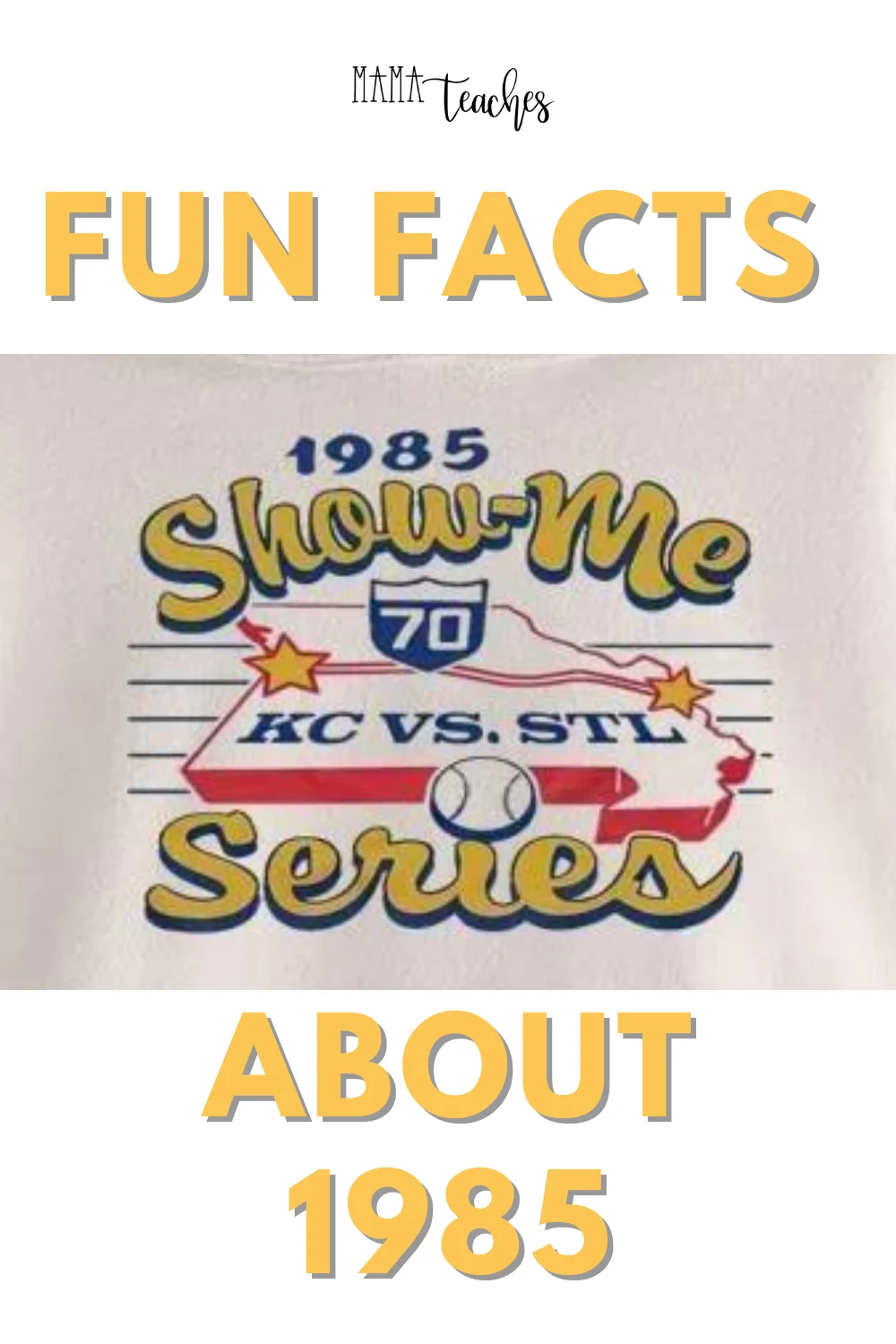 6. Michael and Jessica Were the Top Baby Names
Michael continued his streak as the top baby name in 1985.
Other popular boy names were Christopher, Matthew, Joshua, and Daniel.
Jessica was the top for girls, followed by Ashley, Jennifer, Amanda, and Sarah.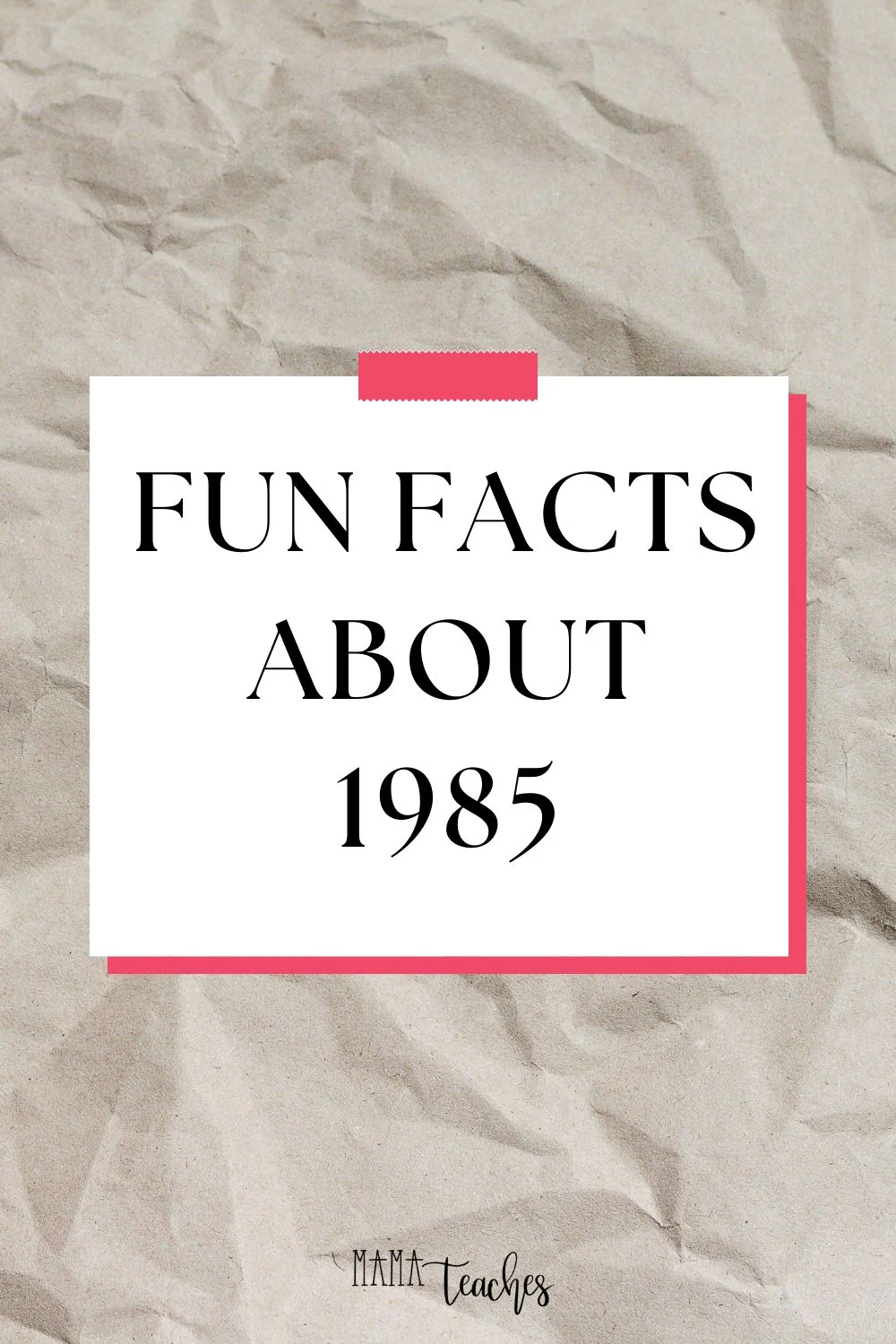 7. Airheads Candy Was Invented in 1985
Perfetti Van Melle Company, the creator of Mentos, was looking to add more candies to their inventory.
The German branch of the company developed a sticky taffy sandwiched between two sheets of rice paper.
When American taste testers tried the candy, they didn't like the rice paper.
So, the company removed the rice paper and shaped the very sticky taffy into a rectangle.
They used a special wrapper made of mylar because the taffy stuck to traditional wrapping materials.
The original Airheads had a red wrapper.
There was no specific flavor like cherry or strawberry; it was just fruity and red!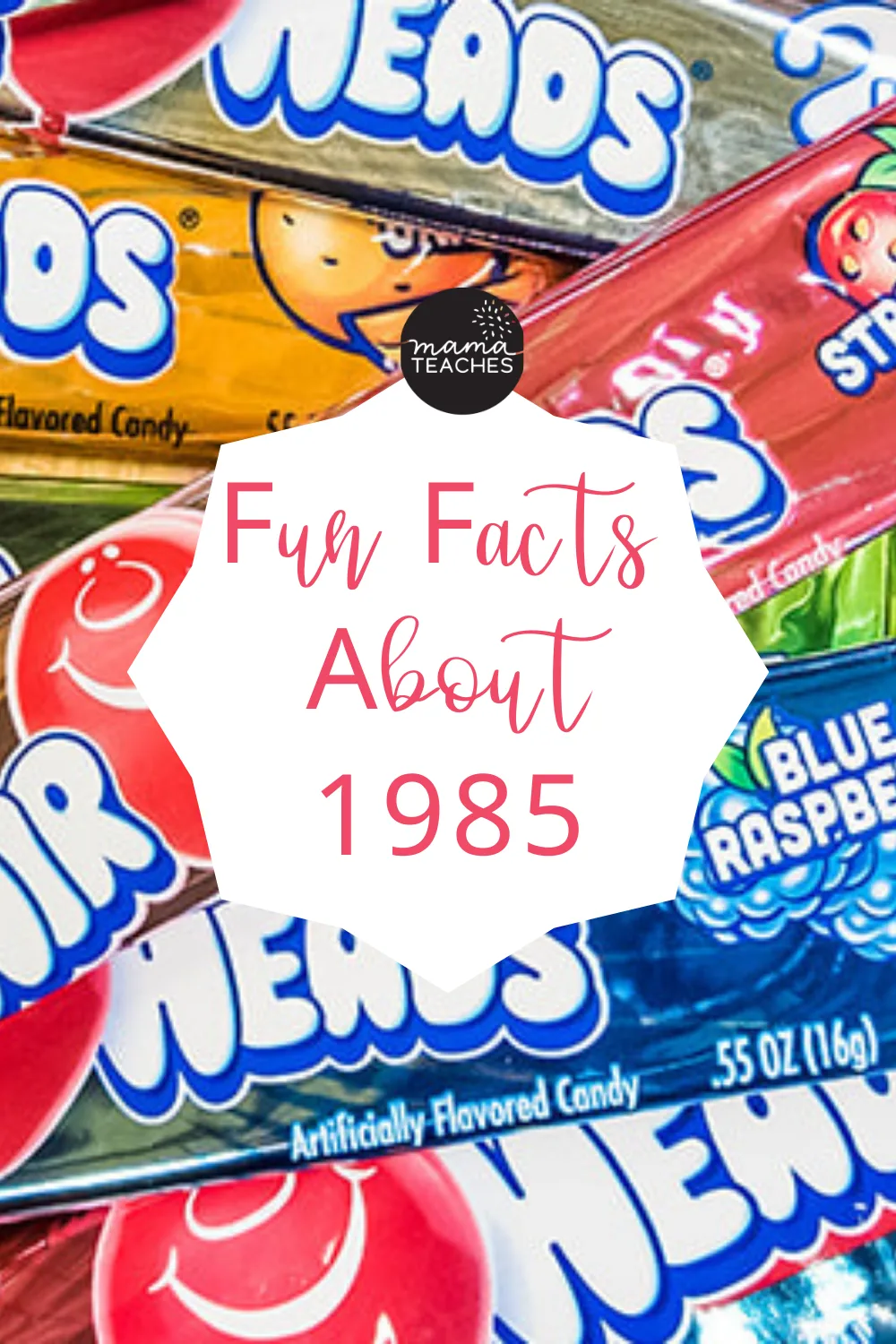 8. We First Met Calvin and Hobbes
One of the most celebrated newspaper comics of all time, Calvin and Hobbes, debuted in 1985.
Bill Watterson created the strip about a boy and his stuffed animal, a tiger.
Although mischievous Calvin did not resemble a young Watterson, he modeled Hobbes off his real-life cat, Sprite.
The hugely successful comic ran for ten years.
Watterson stopped creating the comic because he did not want it to be repetitive.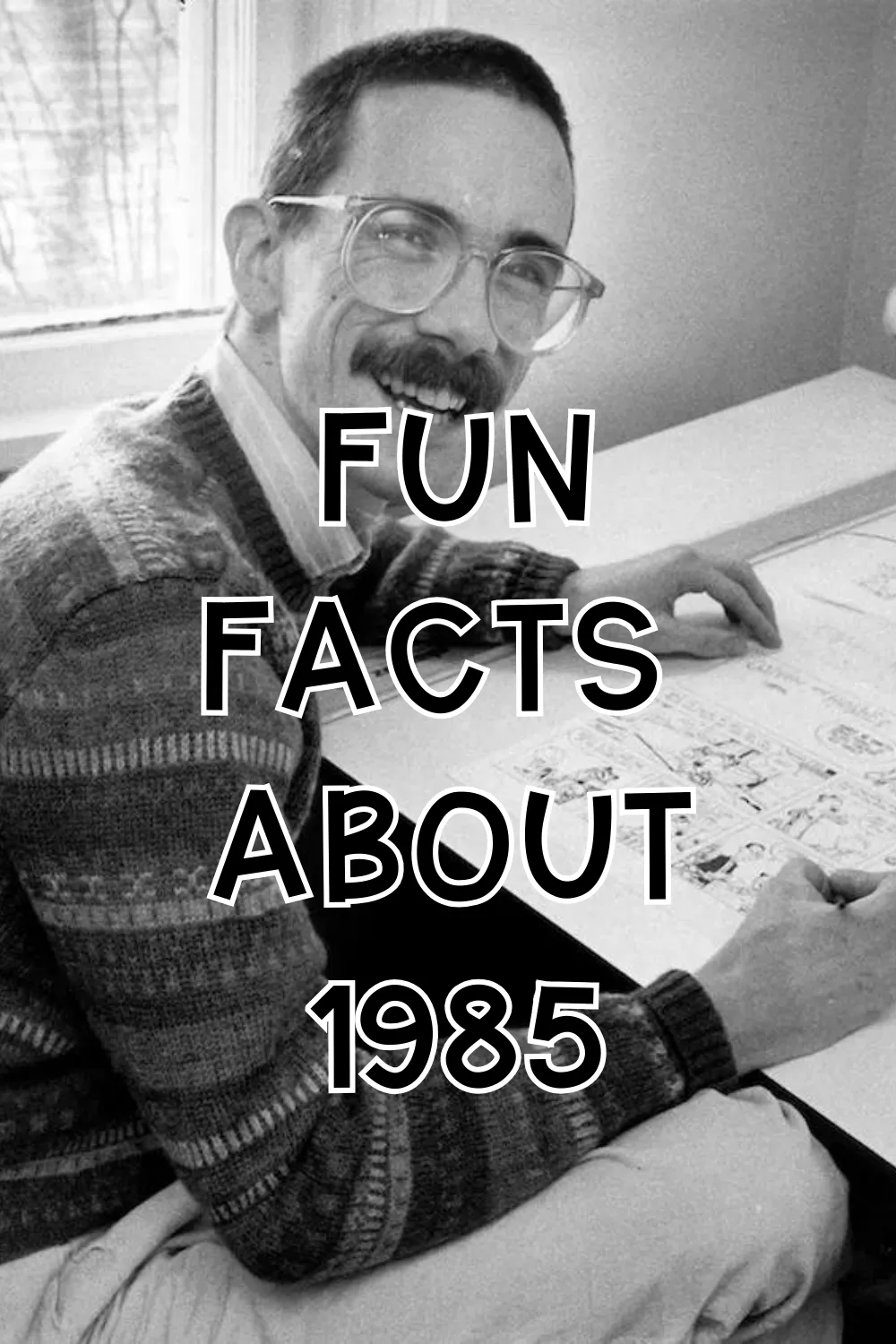 9. Gal Gadot Was Born in 1985
The Wonder Woman star was one of many celebrities born in 1985.
Other people born that year include Kaley Cuoco, Bruno Mars, soccer star Christiano Ronaldo, Anna Kendrick, and gold medalist swimmer Michael Phelps.
10. MacGyver Was a 1985 Show Before It Was a Verb
When you "MacGyver" a solution, you find a solution to a problem using what is at hand.
The verb references a show that debuted in 1985 about genius Angus MacGyver, who used his creativity and intellect to solve problems and fight crime.
The show began in 1985 and ran successfully until 1992.
Other top shows in 1985 include The Cosby Show, Family Ties, Murder She Wrote, and Cheers.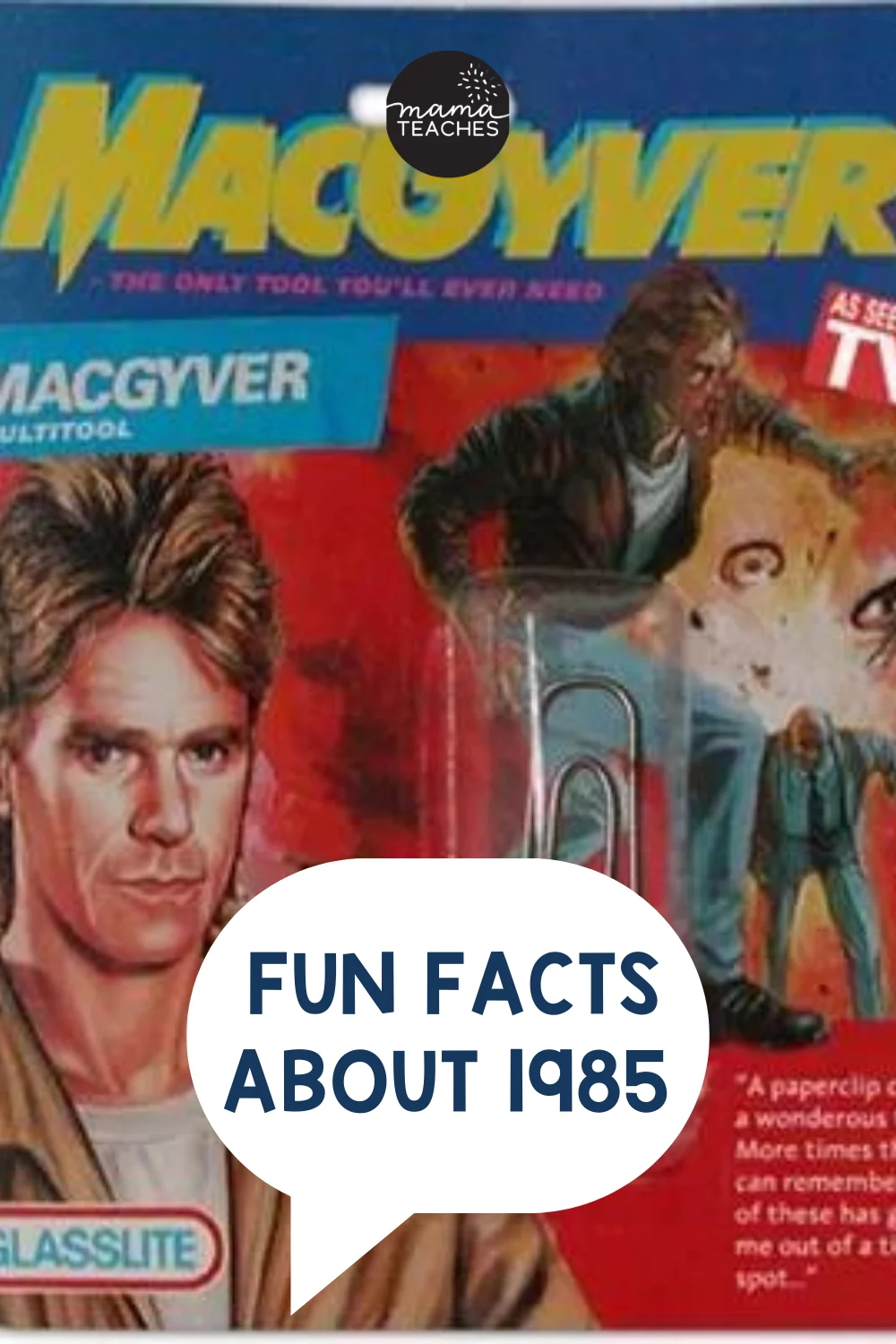 1985 Fun Facts
1985 was a year full of political, technological, and cultural events.
Here's a bonus fun fact: The Japanese gaming company Nintendo released the game "Super Mario Bros."
But it was only available in Japan.
One month later, they released the Nintendo Entertainment System (NES) to the American market (complete with Super Mario Bros.).
It was an immediate success!
1985 was an incredible year!
You May Also Like: