What do ranch dressing, Star Wars, and Cabbage Patch Kids have in common?
They belong in this list of fun facts about 1983.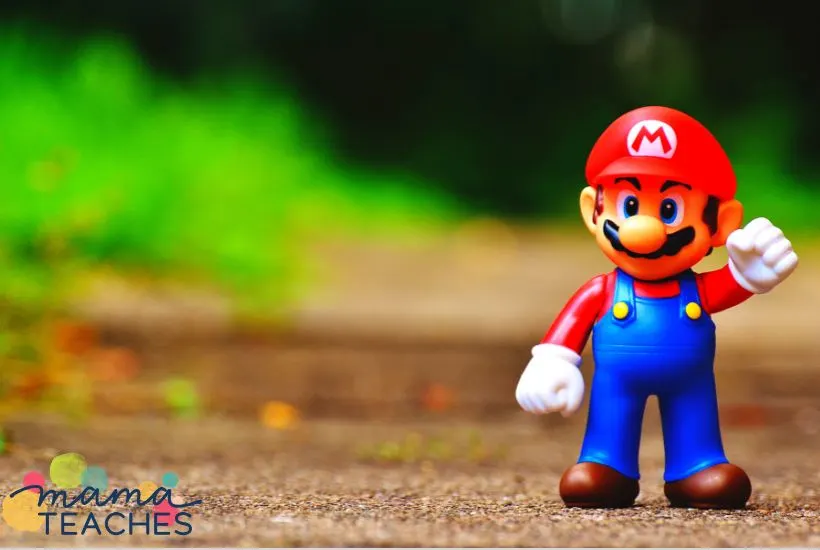 1983 Fun Facts
Important events were happening in 1983.
President Ronald Reagan signed the Strategic Defense Initiative, Hurricane Alicia devastated the Texas coast, and US unemployment reached its highest since 1941.
Behind the major headlines, what was happening? (And was any of it fun?)
Check out these fun facts about 1983.
This post contains affiliate links to things you might like.
1. A Gallon of Gas Cost $1.24
The median household income in 1983 was a little over $20,000, but your money went farther with 1983 prices.
A gallon of milk cost $2.24, ground beef was $1.05 per pound, a movie ticket cost was $2.25, and a first-class stamp was 20 cents.
2. Hidden Valley, French's, and Jell-O Added New Products
In 1983 Hidden Valley introduced ranch dressing that did not have to be refrigerated, and America went crazy for ranch!
It opened the doors for a host of ranch snack foods like Cool Ranch Doritos, buttermilk-ranch Snyder's Pretzels, and ranch-infused mashed potatoes.
Other new products on the shelves in 1983? French's Dijon mustard and Jell-O's sugar-free jello.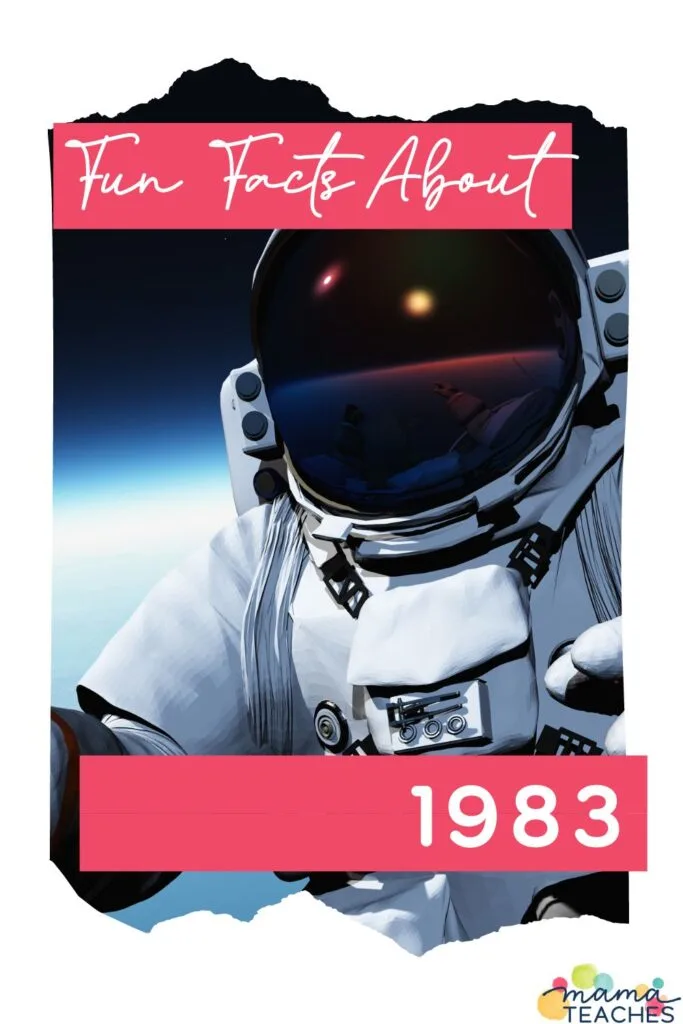 3. Mario Brothers Step onto the Scene
The inimitable Mario and Luigi begin their video game dynasty in 1983 with an arcade game released in Japan.
4. The First US Woman Goes to Space
Sally Ride made history in 1983 when she became the first American woman (and third woman ever) to go to space.
The American physicist crewed the space shuttle Challenger on the STS-7 mission.
She helped operate the shuttle's robotic arm, and she aided in the launch of two satellites.
When asked about the experience, she said, "The thing I'll remember most about the flight is that it was fun. In fact, I'm sure it was the most fun I'll ever have in my life."
5. Star Wars: Return of the Jedi Dominates the Box Office
Episode VI of the Star Wars saga raked in around $250 million in the US alone, dwarfing other movies released that year.
Other popular films included Tootsie with Dustin Hoffman, Flashdance with Jennifer Beals, and Trading Places with Dan Ackroyd and Eddie Murphy.
6. The Police Notice "Every Breath You Take"
Rock n' roll legendary band The Police hit it big with the number 1 song in 1983: "Every Breath You Take."
Michael Jackson landed two singles in the top five songs of the year: "Billie Jean" and "Beat It."
Other hit songs from 1983 included "Flashdance…What a Feeling" by Irene Cara, "Down Under" by Men at Work, and "Total Eclipse of the Heart" by Bonnie Tyler.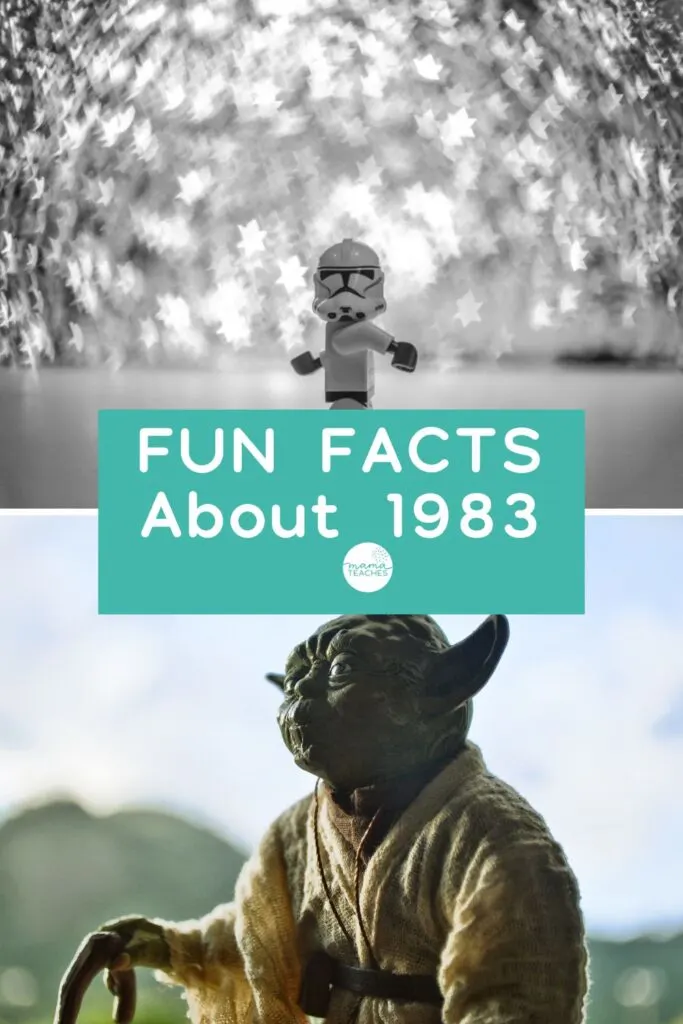 7. Shoulder Pads Were All the Rage
When it came to 1983 fashion, bigger was better. Women's styles featured shoulder pads and large belts that cinched the waist.
Oversized sweaters (especially off the shoulder) and large overcoats dotted the pages of the magazines.
Young women wore Guess jeans, lace everything (thanks to trend-setting Madonna), and jellies shoes.
What were men wearing in 1983?
For casual wear, they all wanted to look like Tom Selleck in Magnum, PI; they wore Hawaiian shirts.
And for the ultimate 1983 preppy look, just pop the collar.
8. #1 1983 Baby Names Were Jennifer and Michael
Rounding out the list of popular girl baby names in 1983 were Jessica, Amanda, Ashley, and Sarah.
For boys, Michael continued his reign at the top of the list, followed by Christopher, Matthew, David, and Joshua.
9. Cabbage Patch Kids Were Poised to Take Over the Toy World
The humble idea of baby dolls born in cabbage patches took root in 1983 with the invention of Cabbage Patch Dolls.
These dolls eventually churned out 1.2 billion dollars in revenue.
Other amazing items that got their start in 1983? Chicken McNuggets, the Choco Taco, Hot Pockets, Nerds candy, and Axe body spray.
10. Washington Wins Its First Super Bowl
The Washington Redskins beat the Miami Dolphins to claim their first Super Bowl title.
It capped a historically short season of only 9 regular games (due to a players' strike).
The score was 27-17, and Washington running back John Riggins was named the Super Bowl MVP.
Some notable commercials from Super Bowl XVII were Gillette razor's short basketball player, the Burger King meal deal, NBC's show The Invisible Woman, and Disney's Epcot.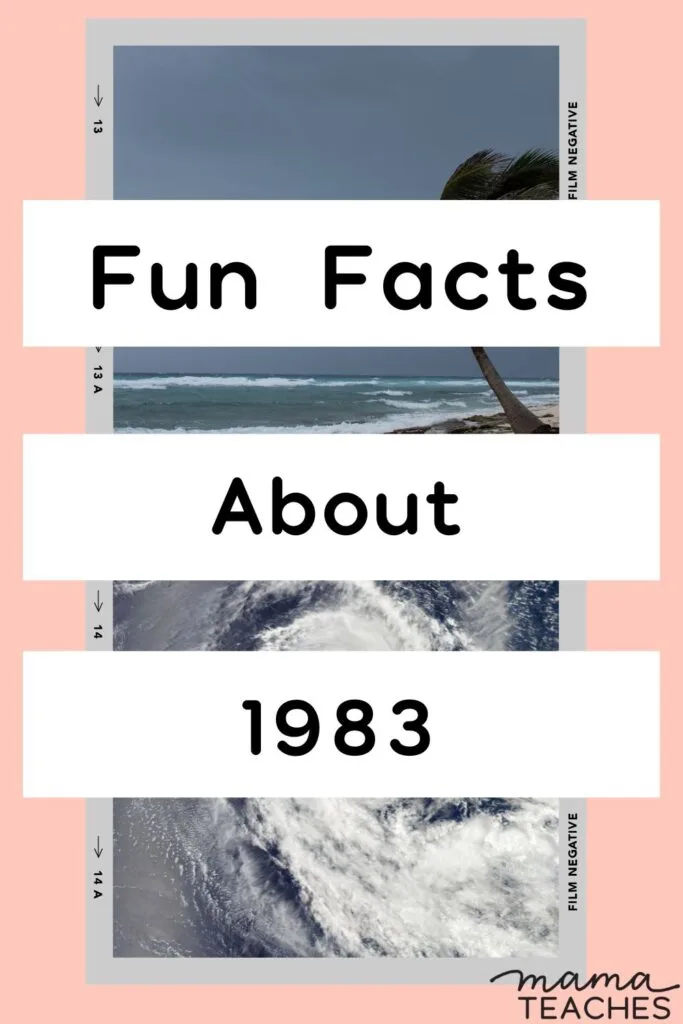 11. Thor Was Born
Okay, okay, maybe Thor wasn't born, but actor Chris Hemsworth was.
Other famous celebs born in 1983 are Amy Winehouse, Future the Rapper, Mila Kunis, Carrie Underwood, Donald Glover, Aaron Rodgers, Emily Blunt, Macklemore, Miranda Lambert, and Jonah Hill.
Fun Facts from 1983
1983 was a pop culture turning point.
Michael Jackson dropped his Thriller album, demand for chicken spiked with the invention of the Chicken McNugget, and the M*A*S*H finale became the most-watched TV show of all time.
Relive the year (or discover it anew) with this list of fun facts about 1983.
You May Also Like: