Do you want to learn about the Land of Enchantment?
Check out these fun facts about New Mexico!
New Mexico became part of the United States in 1912.
It is located in the Southwest region of America.
New Mexico borders Colorado, Oklahoma, Texas, Arizona, and the country of Mexico.
New Mexico is a Four Corner state, as well.
The Four Corner states include New Mexico, Arizona, Colorado, and Utah.
Being a Four Corner state means that it shares the same location point with three other states.
The Four Corners is the only quadripoint in the United States, and the Four Corners Monument makes it easy to find.
Neat!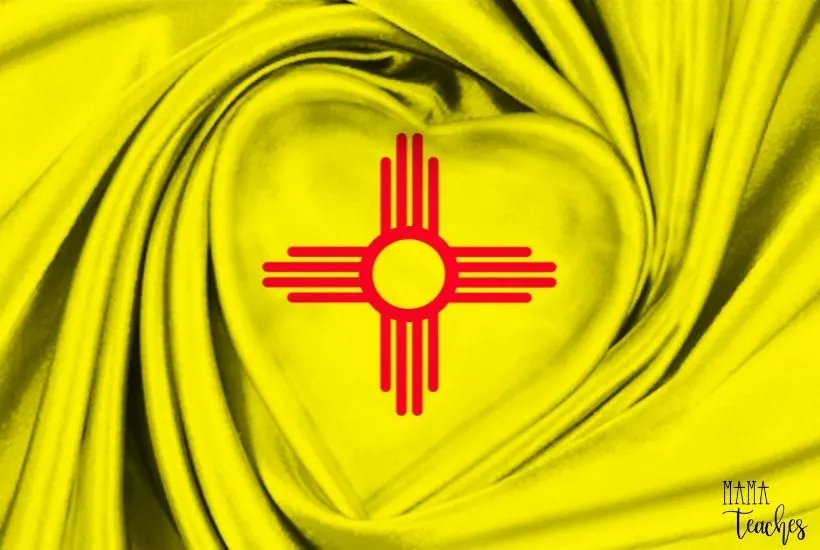 This article contains affiliate links to things that you might like.
Let's discover some other interesting facts about the state of New Mexico!
New Mexico Fun Facts for Kids
New Mexico is The Land of Enchantment
With a nickname like the Land of Enchantment, New Mexico must be a magical state.
And we'd have to agree!
The unique blend of cultures, rich heritage, and natural beauty across the state make New Mexico quite an extraordinary place.
It's no wonder that New Mexico's nickname is the Land of Enchantment.
New Mexico has One of the Oldest Public Buildings in America
The Palace of Governors is the oldest public building in the United States!
Built in 1610 by the Spanish, it was originally a fortress.
The palace is now a National Historic Landmark, and it is home to the New Mexico History Museum.
Visitors can experience interpretive galleries, museum artifacts, and exhibits about Spanish, American, and Mexican settlements.
Wow!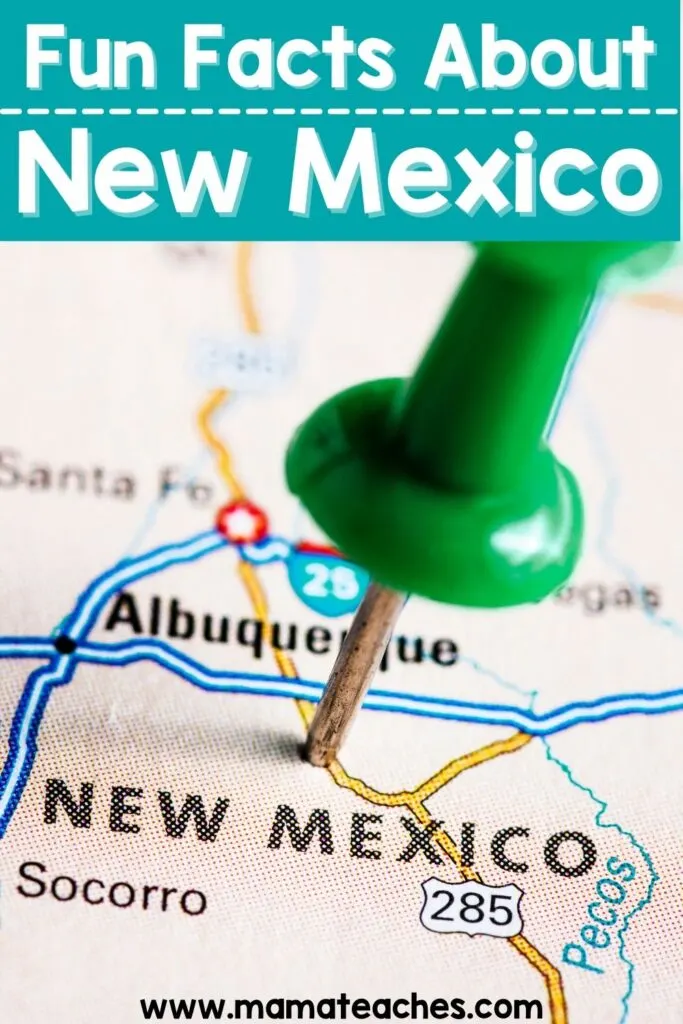 Smokey Bear is from the State of New Mexico
Smokey Bear is from New Mexico.
During the Capitan Gap Fire of 1950, firefighters found and rescued a baby black bear cub, and this bear cub is no other than Smokey Bear!
If you don't know about Smokey Bear, he helps to spread knowledge about forest fires.
Smokey Bear quickly became an ambassador for wildfire prevention and conservation!
New Mexico is Home to the Capulin Volcano
Situated in the northeastern corner of New Mexico is the Capulin Volcano.
The Capulin Volcano is an extinct cinder cone volcano that was formed roughly 60,000 years ago.
Once a landmark along the infamous Sante Fe Trail, the Capulin Volcano is now a National Monument.
Locals and tourists alike enjoy its natural surroundings and breathtaking views.
Standing at the top of Capulin Volcano is an amazing sight to behold.
The scene from the volcano's peak includes a panoramic view of five different states: Texas, Oklahoma, Kansas, Colorado, and of course, New Mexico.
Incredible!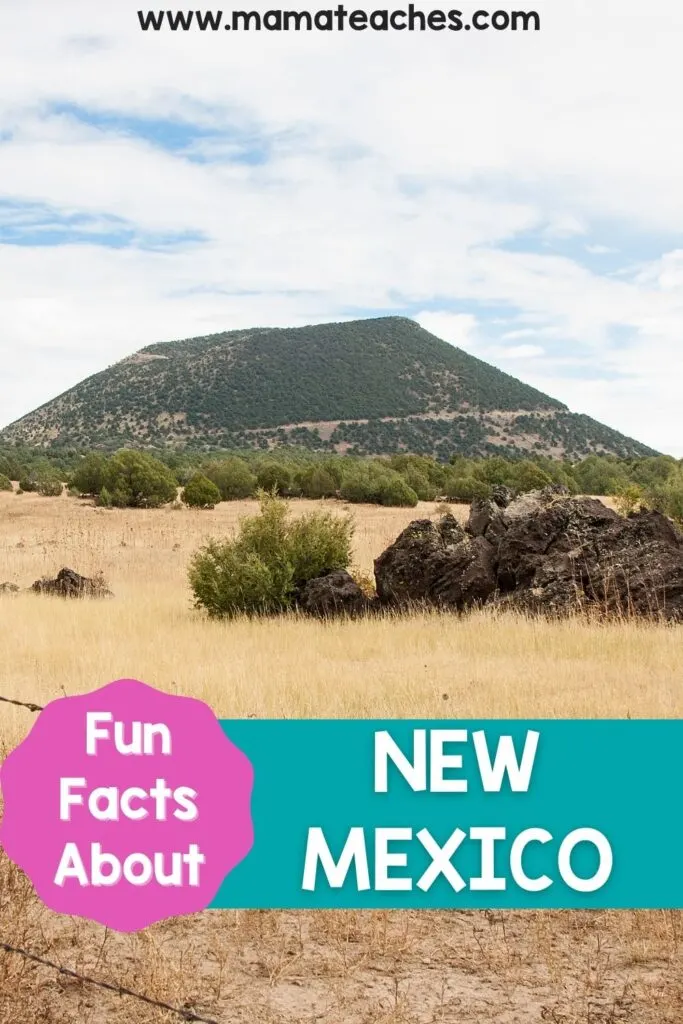 The Largest Hot Air Balloon Festival is in New Mexico
The hot air balloon capital of the world is Albuquerque, New Mexico.
Home to more than 300 hot air balloons, this city is always flying high.
To celebrate the magnificence of hot air balloons across the globe, thousands of hot air balloon lovers gather at the Albuquerque International Balloon Fiesta every October.
Since 1972, the world's largest hot air balloon festival continues to be a huge celebration with many unique balloons floating, live music playing, food cooking, craft selling, and more.
Unique Facts About New Mexico
The Land of Enchantment has one of the most scenic landscapes in the country.
New Mexico is a state that has been influenced greatly by a variety of different people and cultures.
This, in turn, has created a special place with many beautiful national parks, historical monuments, unique festivals, and more.
Wow!
Have you ever been to New Mexico?
You May Also Like…