Discover a few fun facts about Tennessee.
Did you know that Tennessee was the 16th state?
It officially became a state in 1796.
Located in the Southeastern United States, Tennessee is bordered by eight other states.
There are beautiful mountains, lush forests, and fertile plains across the state of Tennessee.
Tennessee is a sight to behold but what else makes this state so great?
Let's find out!
Check out some of these facts that you might not know about the state of Tennessee.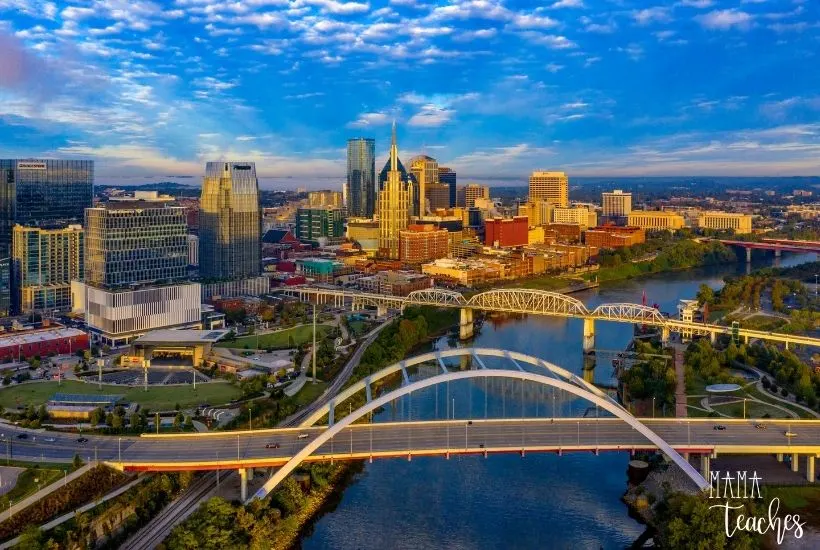 This article contains affiliate links to things that you might like.
Tennessee Fun Facts for Kids
The Most Visited National Park is in Tennessee
The Great Smoky Mountain National Park is the most visited national park in the United States.
Over ten million people every year head to the Smoky Mountains to hike some of the oldest mountains in the world, fish the flowing winding streams, and enjoy all the park has to offer!
Did you know that the park got its name because of the smoke-like haze that surrounds the mountains?
Cool!
Want to know something else that is interesting about the Smoky Mountains?
Well, it is the Salamander Capital of the World!
There are more than 30 different types of salamander that call this national park home.
Tennessee has a lot of Caves
Tennessee has thousands of underground caverns.
Some you can head into and explore, while others you can't.
The caves of Tennessee feature miles of underground passageways, fascinating rock formations, flowing waterfalls, and more!
In fact, the largest underground lake in the United States is located in a Tennessee cave.
Known as the Lost Sea, this underground lake covers over 4 acres and is 140 feet below ground level.
Amazing!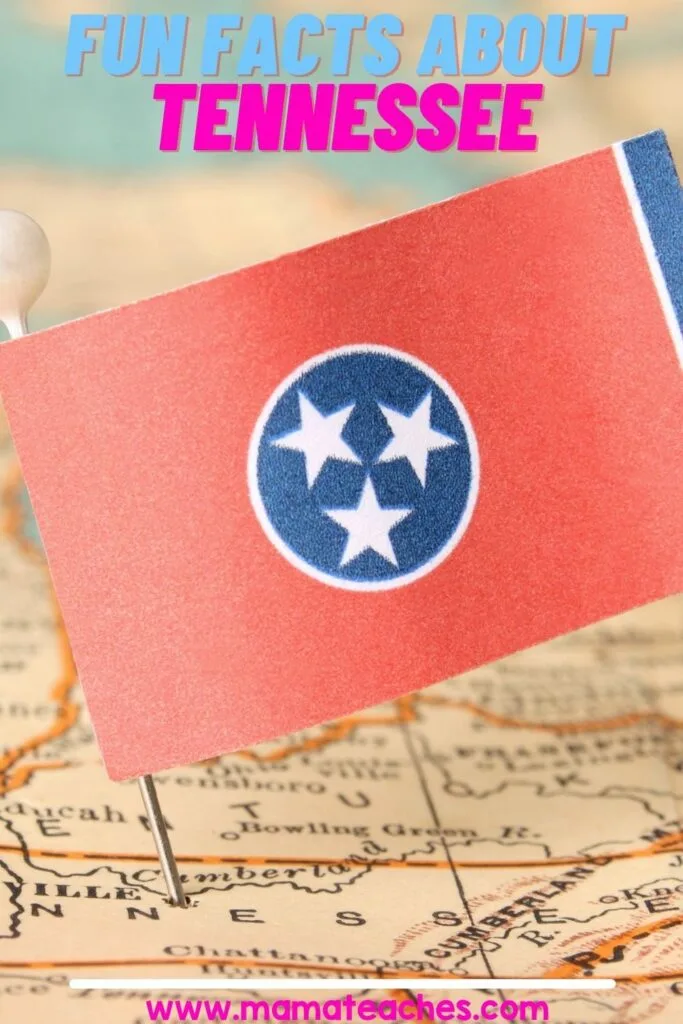 The Turtle Capital of the World is in Tennessee
Reelfoot Lake in Tennessee is called the Turtle Capital of the World.
More like a swamp than a lake, Reelfoot Lake is known for its diverse population of turtles.
It is home to thousands of turtles including slider turtles, stinkpot turtles, mud turtles, and map turtles. That's a lot of turtles.
Tennessee is the Birthplace of Country Music
Country music was born in the great state of Tennessee.
While Nashville is considered to be the Capital of Country Music, it's actually believed that the true birthplace of country music is Bristol, TN.
Big on folk music, Bristol paved the way for the sound of country.
Nashville soon became the place for country music in the 1920s.
Home to the Country Music Hall of Fame, the Grand Ole Opry, and more, Nashville, Tennessee is the place to be for country music lovers.
Mini-Golf Began in Tennessee
The first-ever miniature golf course, Tom Thumb Golf, was built in Tennessee.
In the late 1920s a man named Garnet Garter created a mini-golf course as a way to bring guests to his hotel.
The idea took off and mini-golf soon became a popular activity.
This led to the first National Tom Thumb Open taking place in 1930!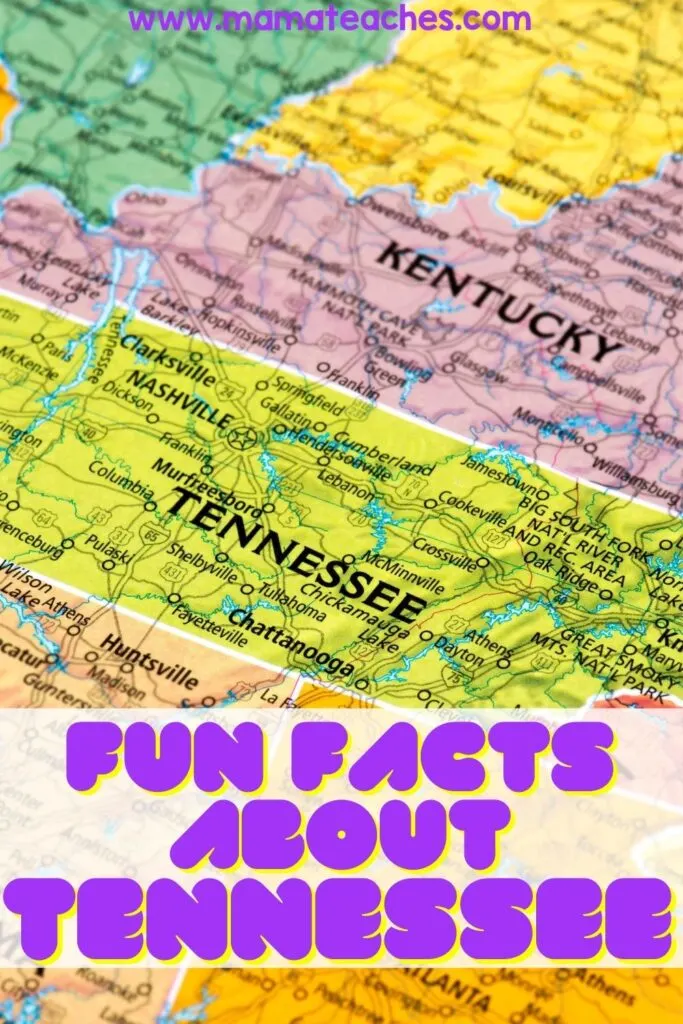 Interesting Tennessee Facts
Well, Tennessee sure does seem a lot more interesting now, doesn't it?
With its gorgeous smoky mountains, incredible underground caverns, and love for country music, Tennessee seems like a really wonderful place!
Tell us what your favorite fun fact about Tennessee is?
Do you have any other facts you could share with us?
You May Also Like…