Interested in Texas?
So are we!
Check out these fun facts about Texas!
---
Did you know that Texas is the largest state in the South?
It's about 268,956 square miles!
That's larger than any country in Europe.
While that's pretty big, Texas is actually the second largest of all the US states, beaten out by the great state of Alaska.
Take a look at some other interesting and fun facts about Texas for kids below!
This article contains affiliate links to things that you might like.
Texas Facts for kids
The capital of Texas is Austin
Austin is the capital city of Texas.
There were actually six other capital city before Texas finally settled on the city of Austin.
Wow!
Austin is not only the capital of Texas, but it is also considered the Live Music Capital of the world!
Texas is called the Lone Star State
At one time, Texas used to be its own country!
From 1836 to 1845, Texas was an independent nation, thus giving the state its nickname, the Lone Star State!
Even though Texas joined the union of the United States in 1845, the nickname still remains today as a symbol of the independent spirit of Texas.
Texas means "friends"
Native Americans who were on Texas land when Spanish settlers arrived, welcomed them by calling out the word "teyshas"! In the Native American language, Caddo, the word "teyshas" means friends or allies.
Over time, the term "teyshas" became "tejas" and then finally, Texas.
This word also led to the state motto being "Friendship".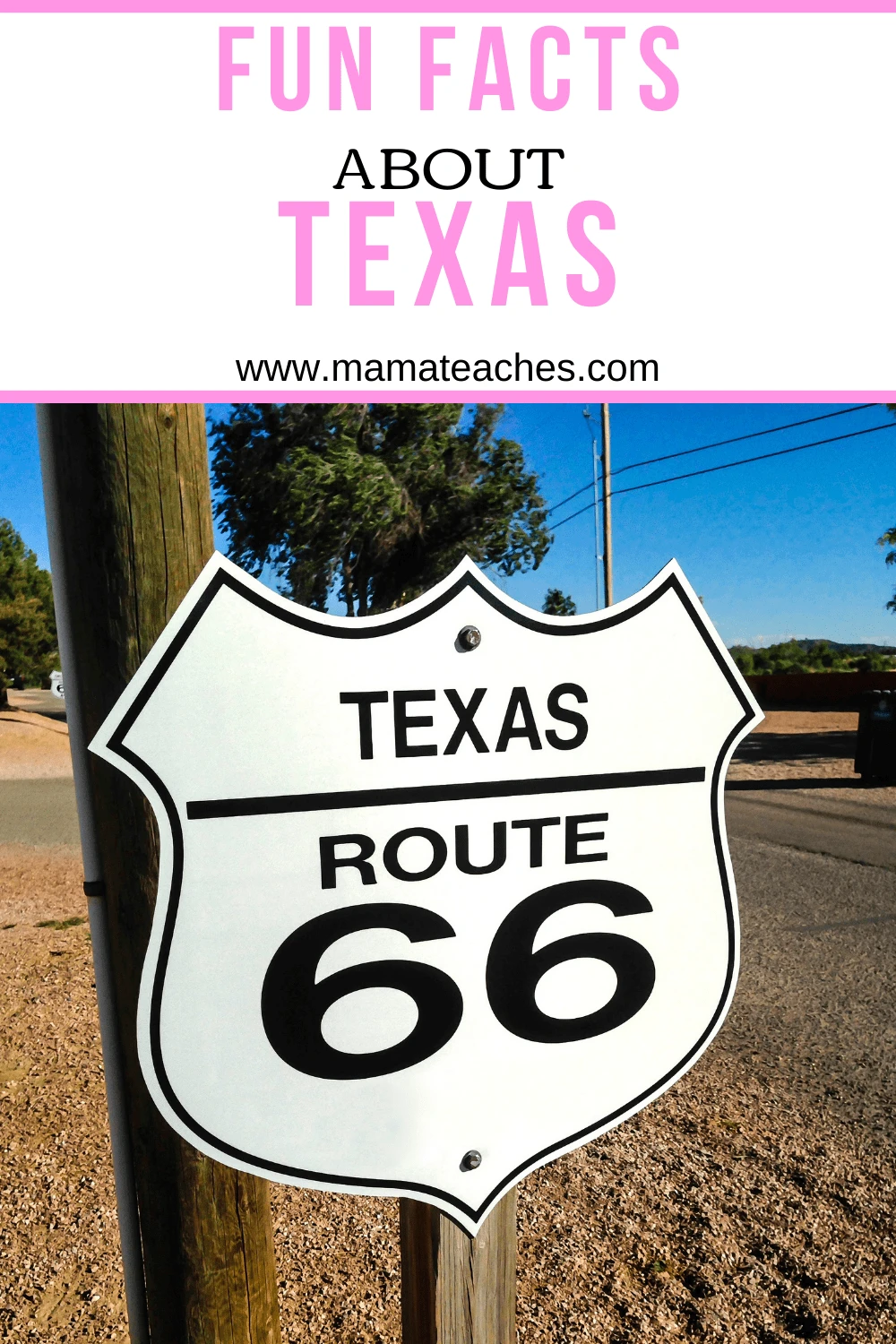 Six nations have ruled over Texas
At one time or another, a total of six different nations have governed the state of Texas.
These flags include Spain, France, Mexico, the Republic of Texas, the Confederate States of America and the United States.
The phrase "Six Flags over Texas" also gave way to the name of the popular theme park, Six Flags.
Texas has more counties than any other state
Texas is a big state!
So, that means it has a lot of counties.
There are a total of 254 counties in the state of Texas.
That's more than any other state in America!
Texas is home to the largest urban bat colony in North America
Under the Congress Avenue Bridge in Austin, millions of Mexican free-tailed bats have found a summer home.
From March to October, these amazing bats can be seen putting on an incredible flying show every evening.
During their flights, the bats eat thousands of pounds of insects, including mosquitos and other pests.
Thank you bats!
At the end of the season, roughly 1.5 million bats can be seen flying high in the sky.
Dr Pepper was invented in Texas
In 1885, a pharmacist named Charles Alderton invented the famous soda drink we know as Dr Pepper.
He was known to serve up carbonated drinks at Morrison's Old Corner Drug Store in Waco, TX.
Wanting to create a new fruity syrup soda, Dr Pepper was born.
Texans love to put peanuts in their Dr Pepper as a treat.
In fact, putting peanuts in Dr Pepper is one of the most popular snacks in Texas!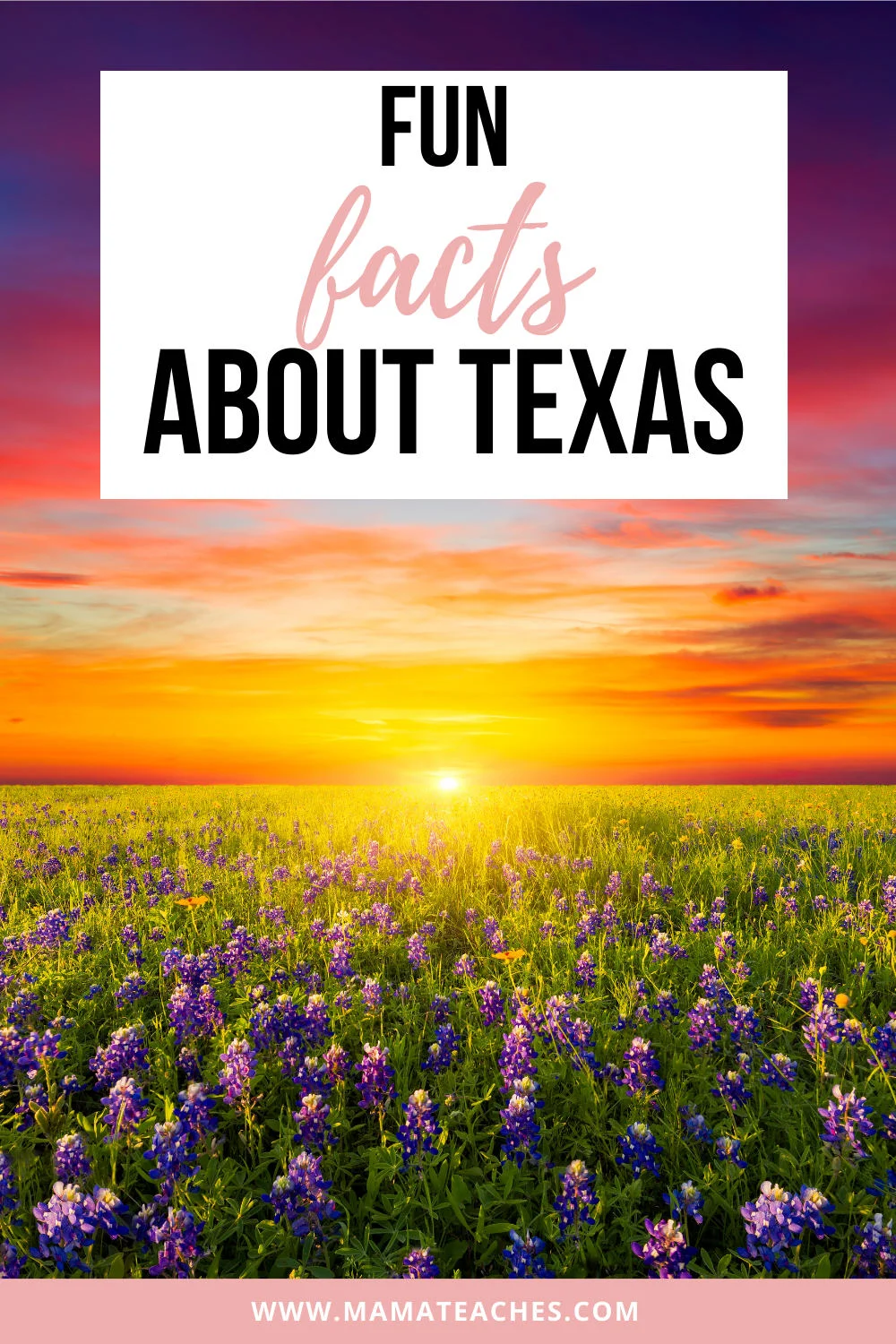 Texans can drive fast
On a stretch of road located between Austin and San Antonio, the speed limit is 85 miles per hour.
This is the fastest legal speed limit on a toll road in the United States.
On average, the fastest legal speed in Texas is 78 mph!
There are some peculiar laws in Texas
Did you know that it is illegal to milk somebody else's cow in Texas?
It is also illegal to sell your eye or let a camel run loose on Galveston beaches.
Don't even try to dust a public building with a feather duster or you'll be in big trouble!
Have you heard of these fun and weird Texas laws before?
Fascinating and FUN facts about Texas for Kids
Well, they say that everything is bigger in Texas, and we would have to agree!
From being the largest southern state to having the biggest urban bat colony, Texas lives up to its big name!
Would you like to go for a visit?
You May Also Like…