Explore some interesting fun facts about Virginia with us!
Did you know that Virginia is one of the original 13 colonies?
The English first settled in Jamestown, VA in 1607.
That's a long time ago!
Because of its English history, Virginia is nicknamed the Old Dominion State.
Virginia is considered to be the birthplace of our great nation!
In 1788, Virginia became the 10th state to join the Union.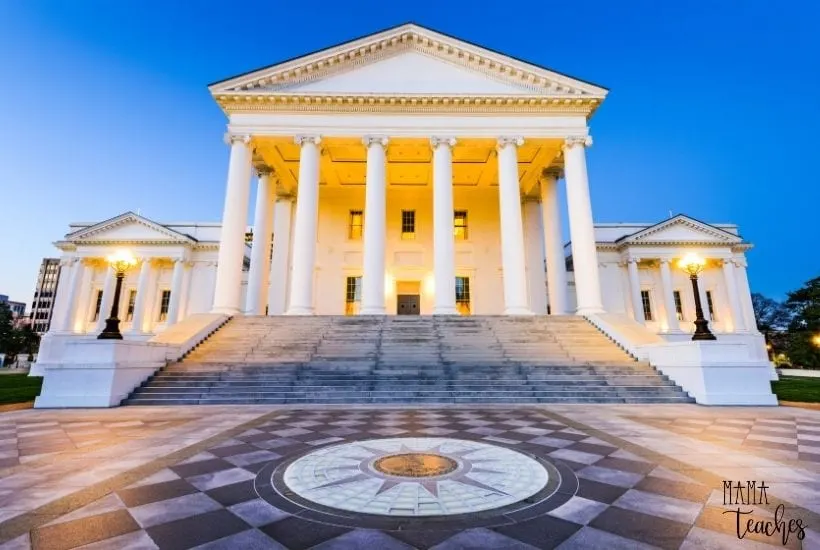 This article contains affiliate links to things that you might like.
What else can we learn about Virginia?
Let's see!
Facts About Virginia For Kids
Virginia is called the "Mother of States"
Virginia began as the Colony of Virginia when it was first established.
In time, the large territory that started as the Colony of Virginia broke up into the states that we now know as Virginia, West Virginia, Kentucky, Indiana, and Illinois.
Even parts of Ohio and Pennsylvania come from the original Virginia territory.
Who knew?
Quite a Few US Presidents Come from Virginia
Four of the first five presidents were born in Virginia.
In fact, Virginia is the birthplace of 8 US presidents altogether!
That's more than any other state!
Virginian presidents include George Washington, Thomas Jefferson, James Madison, James Monroe, William Harrison, John Tyler, Zachary Taylor, and Woodrow Wilson.
Some of their homes are even available for visitors of the great state to tour.
Cool!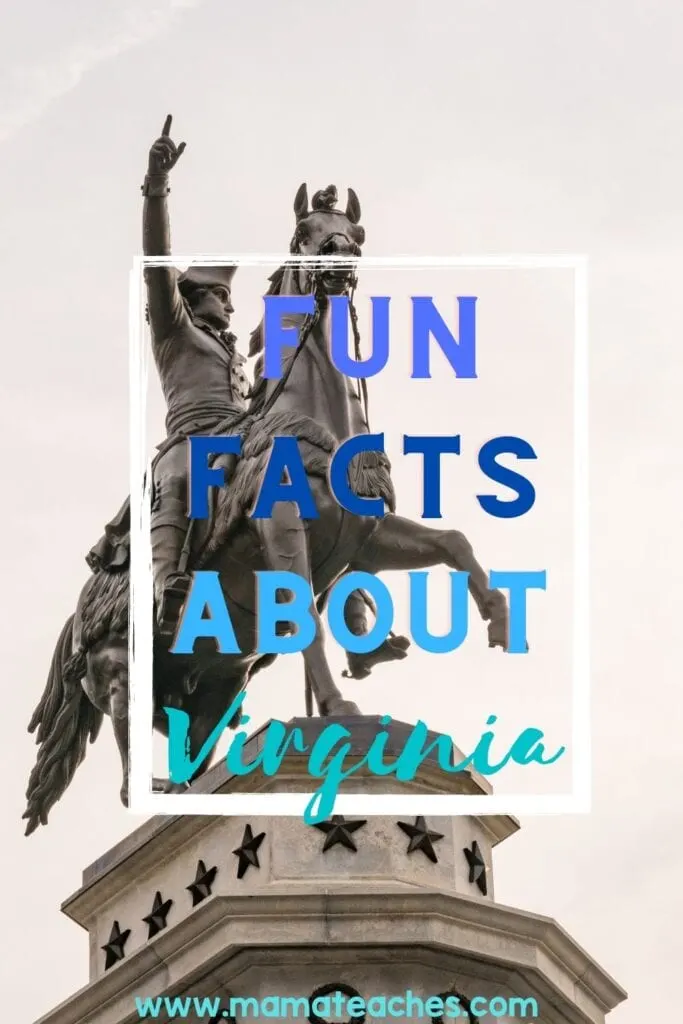 Virginia Has Seen Many Battles
Both the Revolutionary War and the Civil War have had battles in Virginia.
The final battle of the American Revolution actually took place in Yorktown, VA ending with a surrender.
More than half of the Civil War battles were fought in Virginia.
Waynesboro was the site of the last major Civil War battle and the war finally came to an end in the town of Appomattox, VA.
Wild Ponies Roam Free in Virginia
If you ever want to see wild horses, head over to Assateague Island in Virginia.
There are about 300 horses that run free across the beaches, pine forest, and marsh land of the island.
While it is unknown exactly how the horses ended up in Assateague, it is believed that many years ago, a Spanish cargo ship wrecked, and the horses swam to shore as the boat sank.
Wow!
Silly Laws in Virginia
All states have a few weird and wacky laws.
Here are some things in Virginia that you shouldn't get caught doing.
Never flip a coin to decide who is going to pay for coffee.
Yes, the coffee coin toss is illegal in the city of Richmond.
It's also against the law to swear or curse over the phone.
Whether you are talking on a landline or sending a text on your cell, watch what you say!
Another silly law is that in the town of Culpeper, it is illegal to wash a mule on the sidewalk.
Bizarre, right?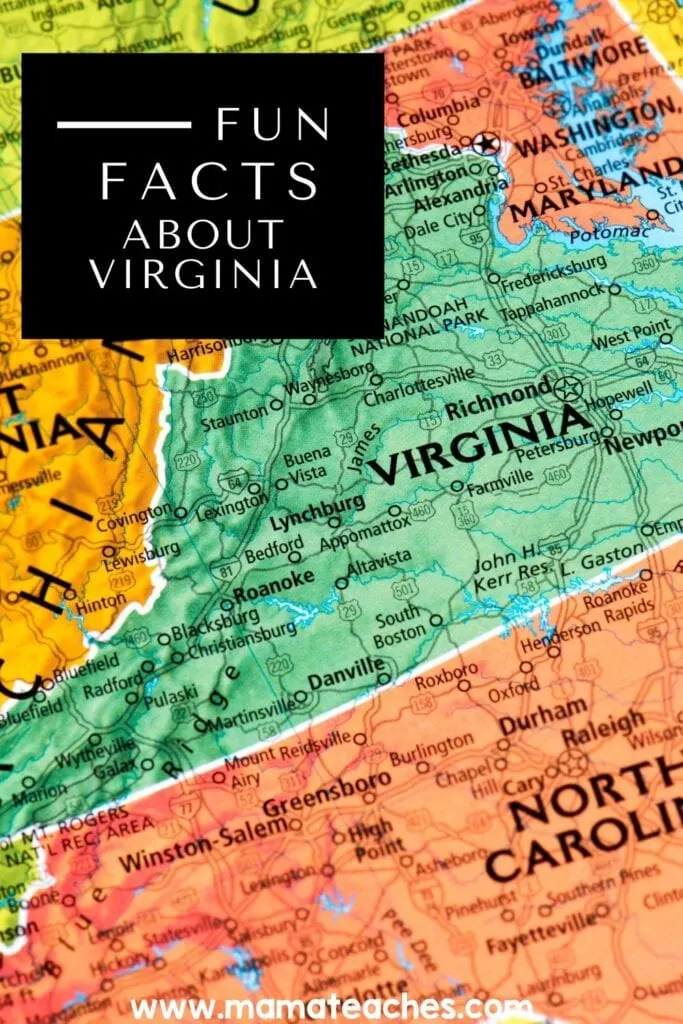 Virginia Fun Facts
Virginia is one of the most historic states in America!
Being home to multiple US presidents, the site of many significant battles, and the first place to be settled by Englishman, it's a fact that Virginia is an incredible state!
Did you know any of these fun facts about Virginia?
You May Also Like…