Curious about our nation's capital?
Check out these fun facts about Washington DC!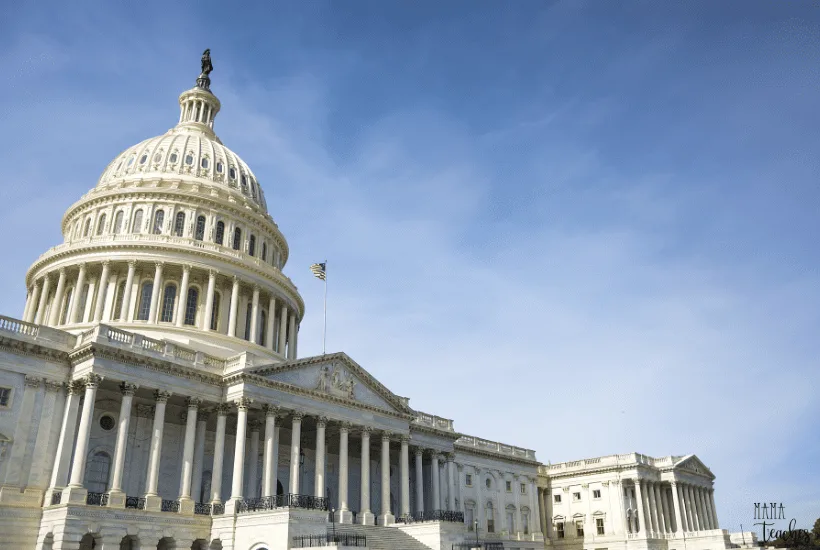 This article contains affiliate links to things that you might like.
All About Washington, D.C.
Washington DC is the capital of the United States.
Located on the Potomac River, it borders the states of Maryland and Virginia.
Washington DC is the home of the White House and many other important buildings, monuments and memorials.
What are some other fun facts about Washington DC that we can learn?
Keep reading to find out!
Washington, D.C. is named after both President George Washington and Christopher Columbus.
The name Washington represents our first president of the United States, George Washington.
DC stands for District of Columbia, which was meant to honor the famous explorer Christopher Columbus.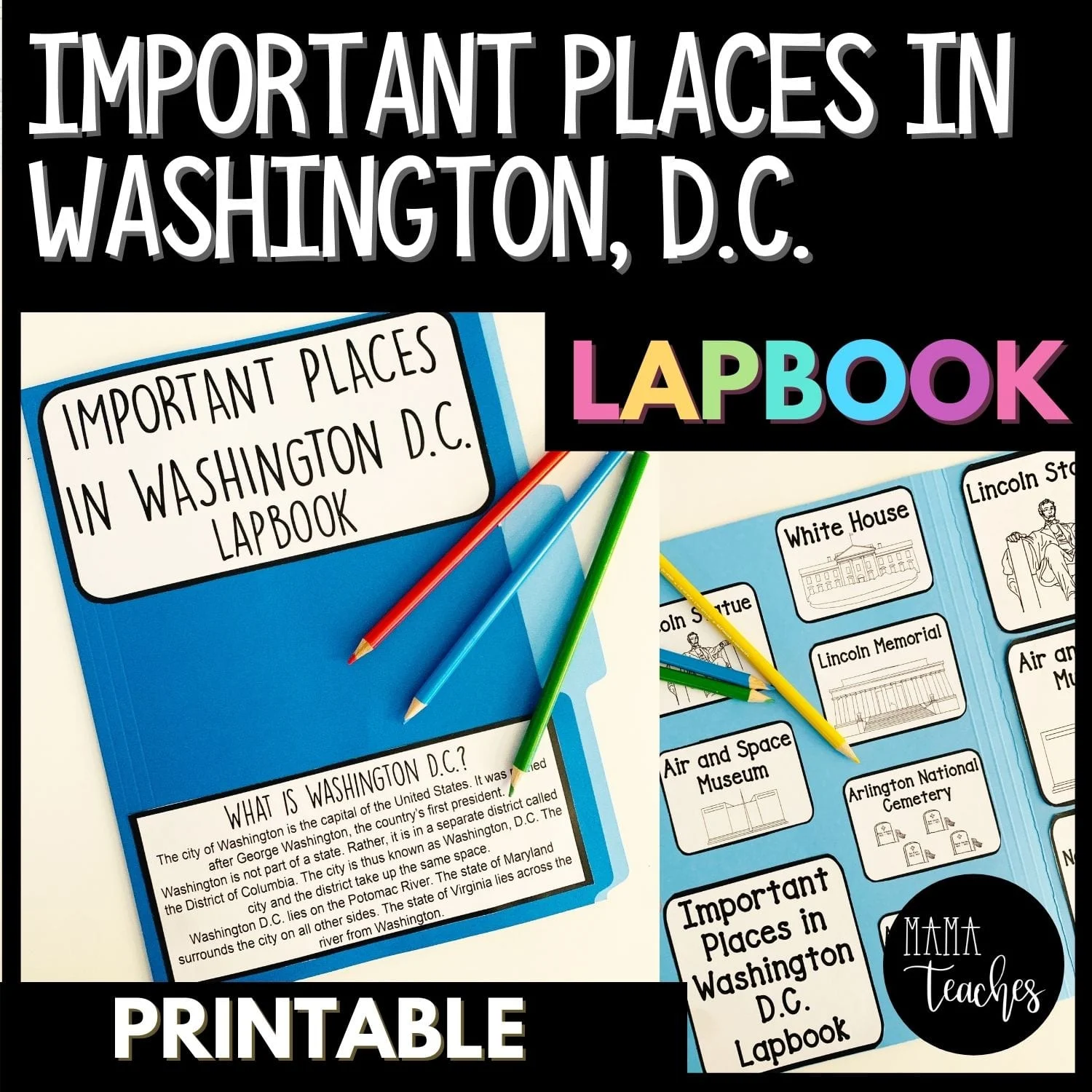 Washington, D.C. is home to important government buildings.
The US Capitol building, the White House, and the Supreme Court building are all in Washington DC.
The Capitol building is where the Senate and House of Representatives meet.
The White House is where the President lives and works.
And the Supreme Court building is where many important court rulings are made.
The worlds largest obelisk is in Washington, D.C.
What's an obelisk?
Well, that's just a fancy name for a stone pillar and Washington DC has the largest one in the world.
It is known as the Washington Monument and stands at whopping 555 feet and 5 1/8 inches tall.
Wow!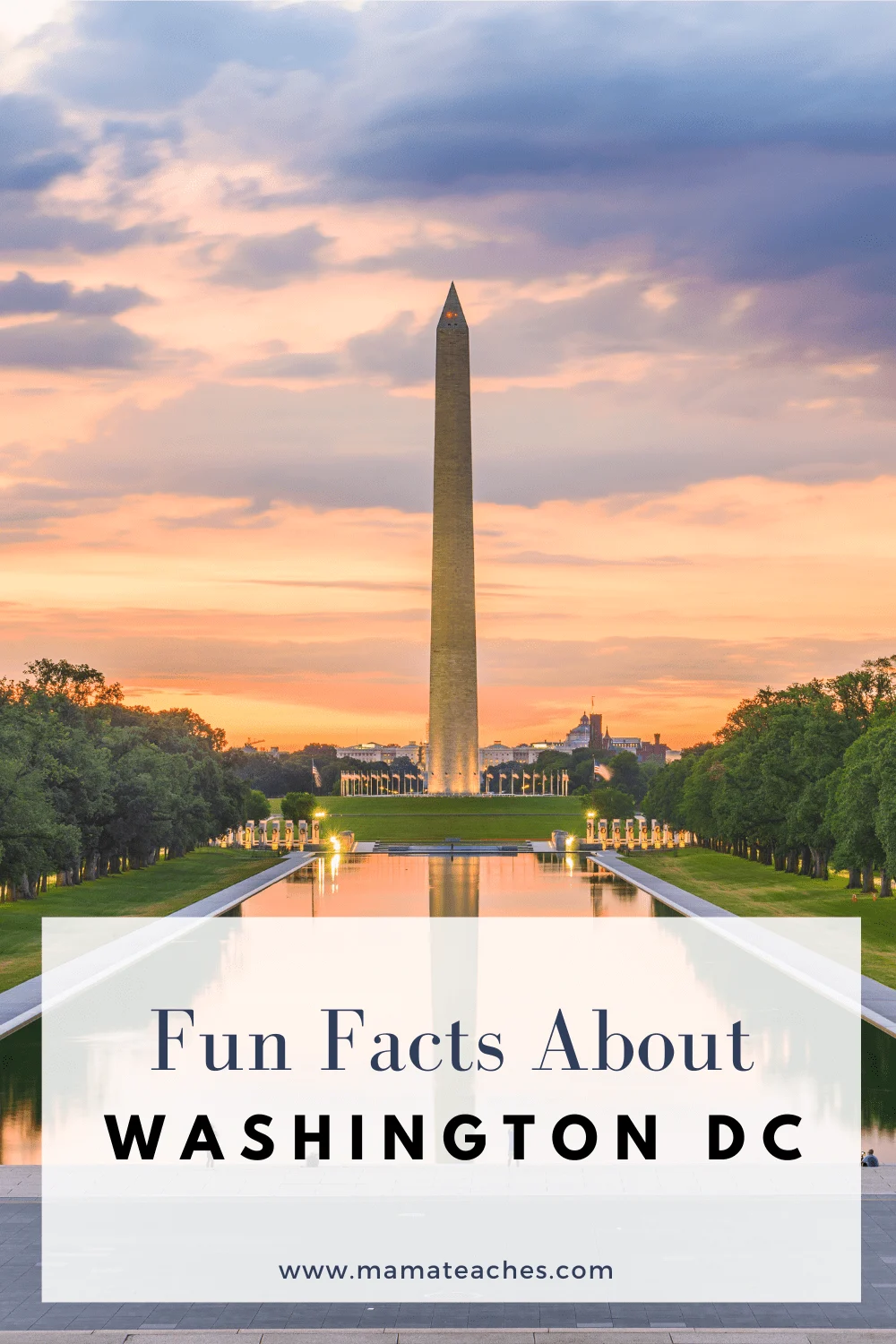 Washington, D.C. has the oldest fish market in the US.
The Maine Avenue Fish Market, also known as the Municipal Fish Market, has been around since 1805.
It is the oldest open-air fish market in the United States.
All roads lead to the Capitol Building
With the Capitol Building at the center of Washington DC, it is no wonder that all roads will lead to the Capitol.
Washington DC is home of the Smithsonian
The Smithsonian is the world's largest museum and research center.
Made up of 19 different museums and a zoo, the Smithsonian holds many national treasures.
If this isn't cool enough, the Smithsonian is completely free of charge to visit!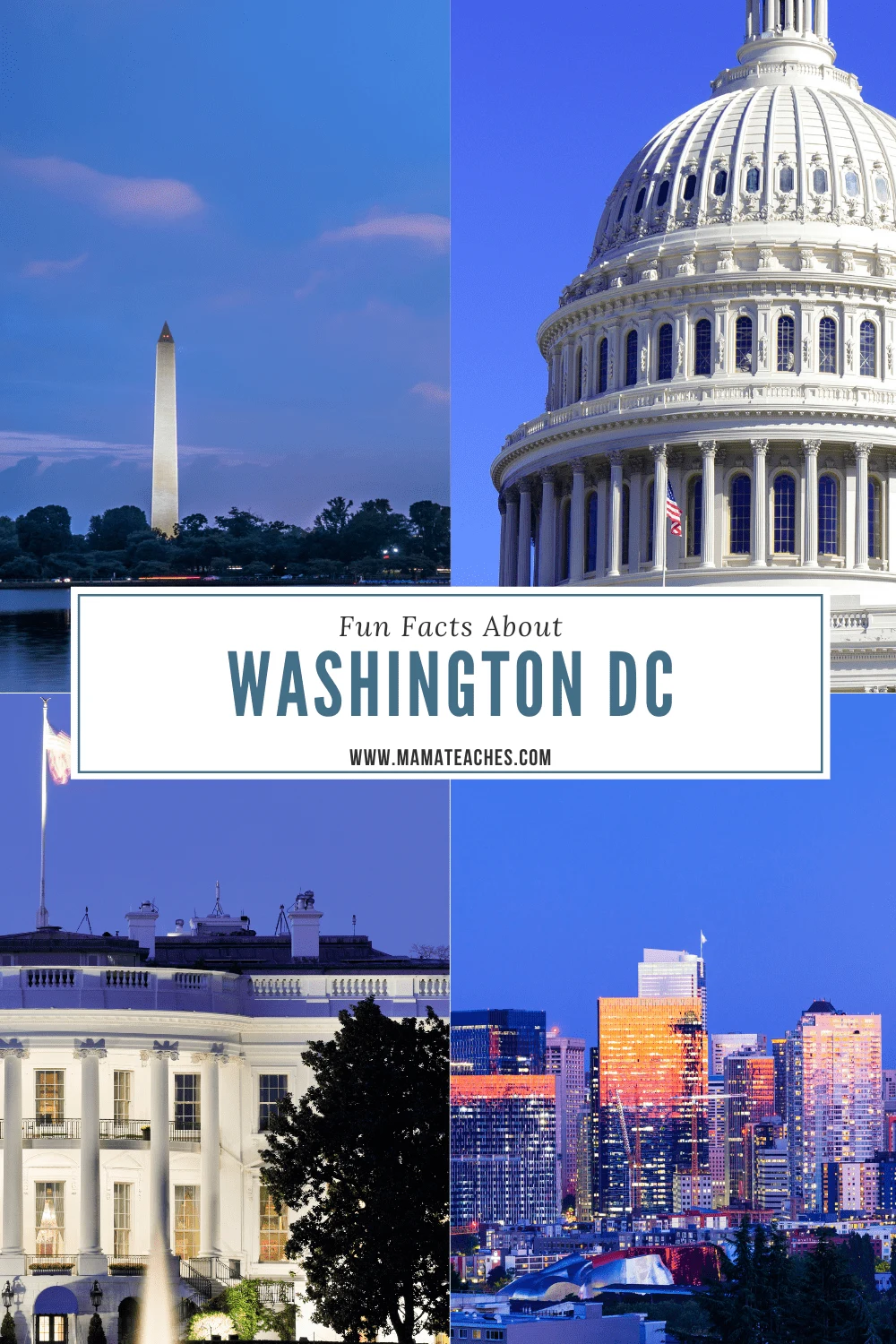 The National Mall is in Washington DC.
The National Mall is not actually a mall, but a park!
The National Mall is 2-miles long and features historical monuments, landmarks, and memorials.
Over 24 million people visit the National Mall every year!
There is an annual National Cherry Blossom Festival in Washington DC.
In 1912, the Mayor of Tokyo, Japan gifted over 3000 cherry blossom trees to the United States in honor of the friendship created between Japan and America.
The celebration of the Cherry Blossom happens every year from March to April.
Awesome fun facts about Washington, D.C.
With historical landmarks, important government buildings, and a blooming cherry blossom festival, Washington DC is a place like no other!
Did you know that Washington DC was this awesome?
What fun facts about Washington DC did you learn today?
You Might Also Like…