Why settle for the standard first day of school pic?
Try out one of these funny first day of homeschool picture ideas.
Then sit back and watch the comments roll in on your social media!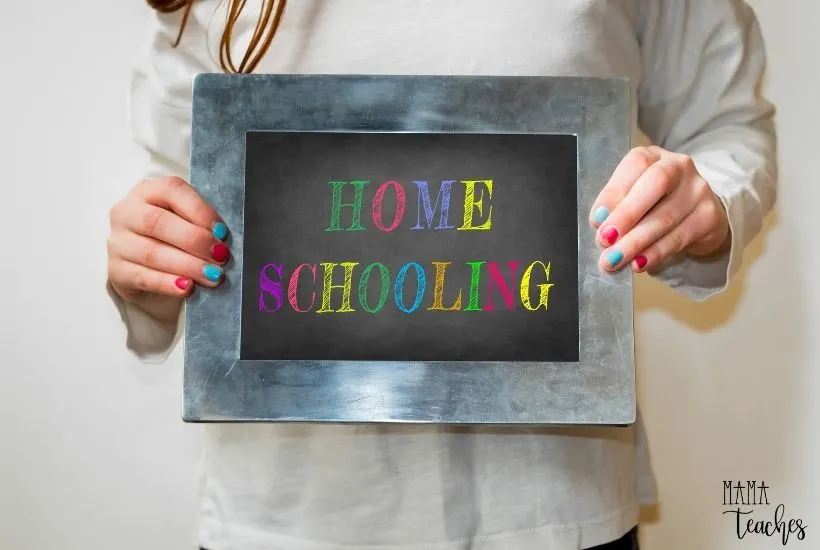 This article contains affiliate links to things that you might like.
7+ Funny Picture Ideas for the First Day of Homeschool
You are already doing something different from the mainstream with your choice of schooling, so why not fully embrace the fact and inject some humor into your first day of homeschool pictures?
Check out this list of funny first day of homeschool picture ideas.
School Uniform
Let's be real: the school uniform for homeschool is pajamas (at least till noon anyway)!
Embrace it with a pajama pic.
For extra humor points, go for the full-on bedhead look!
Our Classmates
Take a picture with all the classmates of your homeschool.
Yep, that means the pets!
Set the guinea pig on an open book, have your student draw on the whiteboard for the goldfish, and put glasses on the dog.
Get the whole crew involved in a scholarly pose.
Homeschool Stats
Instead of the traditional sign that gives teacher, school name, grade, etc…, make a sign with memorable stats about your child (that aren't numerical).
Try favorite ice cream, favorite book, future dream job, and, of course, favorite teacher (it had better be you!).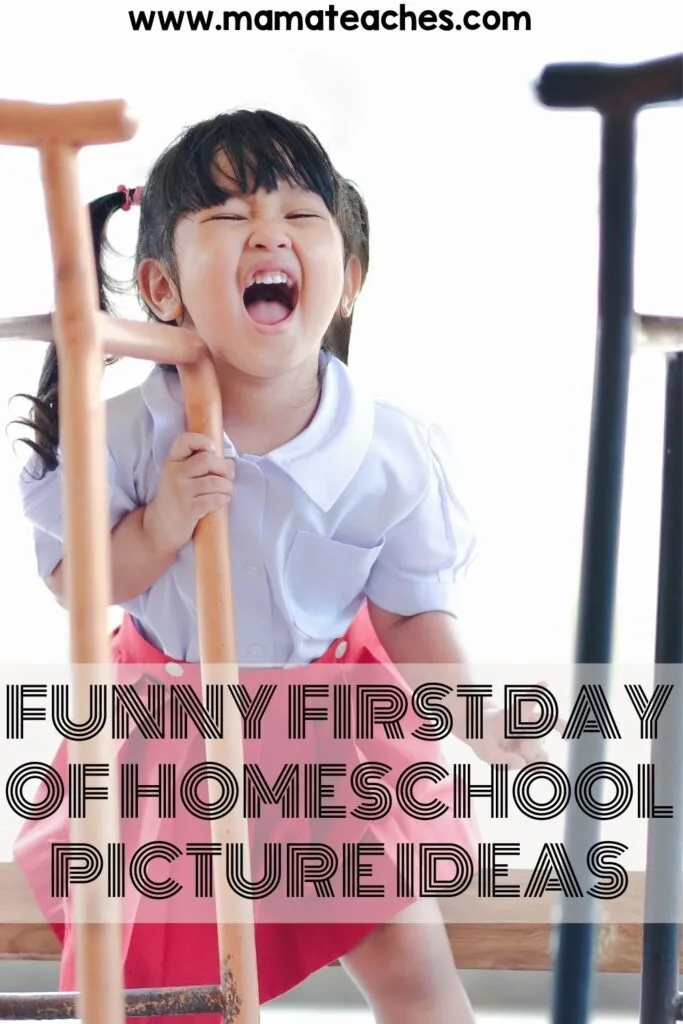 Grade Signs
Mom and Dad are as much a member of the homeschool as the children.
Have everyone hold up their grades and calculate yours by adding the number of years you were in school plus the number of years you have been homeschooling (25th grade, anyone?).
When you are a homeschooling parent, you are a lifelong learner!
School Supplies = Coffee
Take a picture with each child holding their stack of books for the year…and you holding a giant mug of coffee!
Not at Home
Homeschools aren't confined to four walls.
Why not make your first day of homeschool picture one that is on location?
What about a pic where everyone is at the park, on a nature walk, or at the beach?
You could pose your children reading books to make it extra funny (hanging upside down from the monkey bars reading a book? LOL!)
Fashion Sense
When you homeschool, your kids are taught to shift for themselves in the fashion department, often with hilarious results (my son wore a Santa hat every day…in February.).
Why not embrace the stereotype and have your kids dress in ludicrous, mismatched clothes?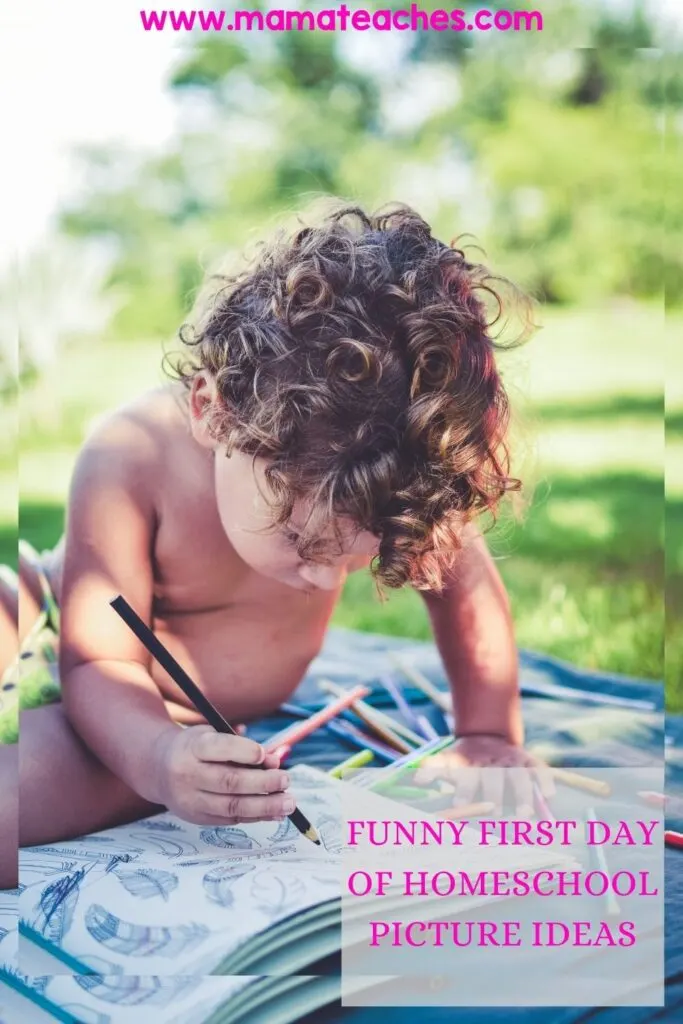 Famous Art
Recreate the scene from a famous painting–from Norman Rockwell to American Gothic.
Amusing photo + art history lesson = homeschool for the win!
First Day of Homeschool Funny Picture Ideas
Challenge the ordinary and make something memorable.
Capture a moment that will make you laugh with these funny first day of homeschool picture ideas.
You May Also Like: