You want 'em?
We got 'em!
Say hello to these back to school and fall bulletin board ideas.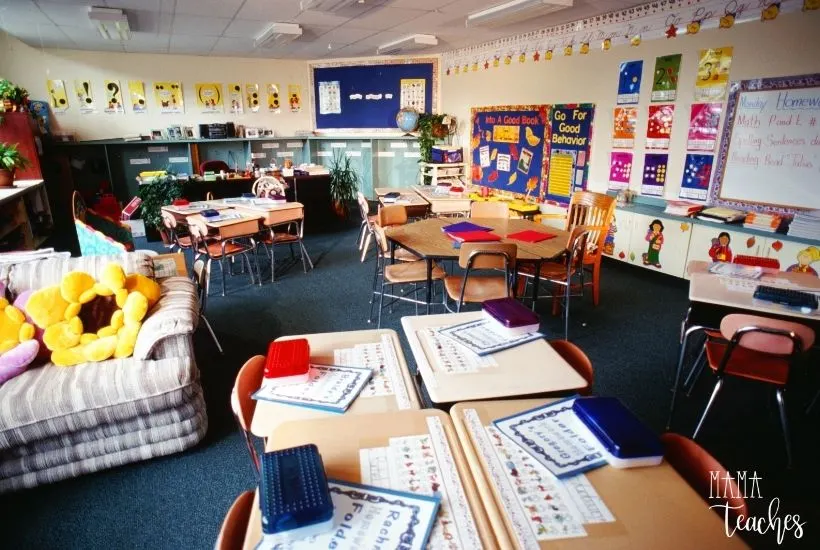 This article contains affiliate links to things that you might like.
Fall Board Ideas
It's not easy coming up with new, inspiring ideas for your bulletin boards.
Why not take a page out of someone else's book?
These 35 fall board ideas for autumn and back to school run the gamut from simple to execute to super crafty.
Wherever you lie on the board-making spectrum, there is surely an idea to suit you.
Why Make a Fall Bulletin Board?
If children are in school to learn, why focus on the environment of the classroom?
Does it really matter if you have a bulletin board themed for fall or back to school?
A resounding YES!
A fun bulletin board is all about creating a positive learning environment.
Children should see their classrooms as a source of information, yes, but also a source of wonder.
If you can communicate this love and magic with some paper and staples, why wouldn't you?
By changing up your bulletin board throughout the year, you raise the excitement and expectation in your students.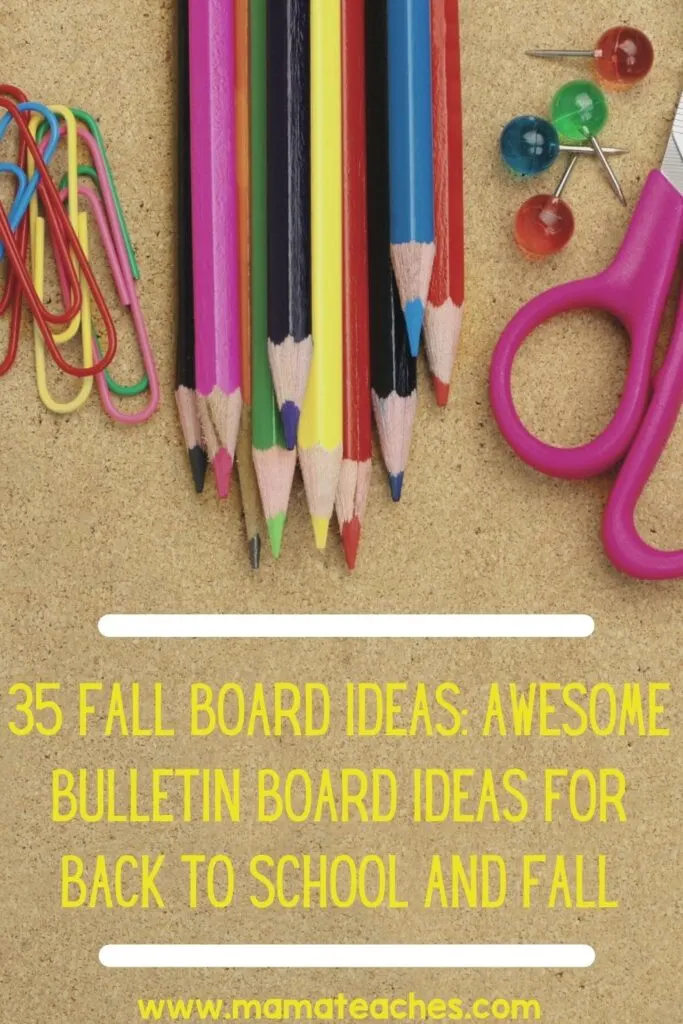 Supplies You Need for a Fall Bulletin Board
You don't need to be a craft wizard to make an awesome bulletin board, and you don't have to break the bank either.
Here are essential supplies to make the magic happen.
bulletin board paper (for the background)
scalloped bulletin board borders
colored paper (for paper dies–those metal stamps that cut paper)
die cuts or pre-cut paper letters or shapes
scissors
stapler
tacks
double sided tape
markers
optional: artificial leaves, flowers, streamers, fabric, ribbon, etc.
Back to School Bulletin Board Ideas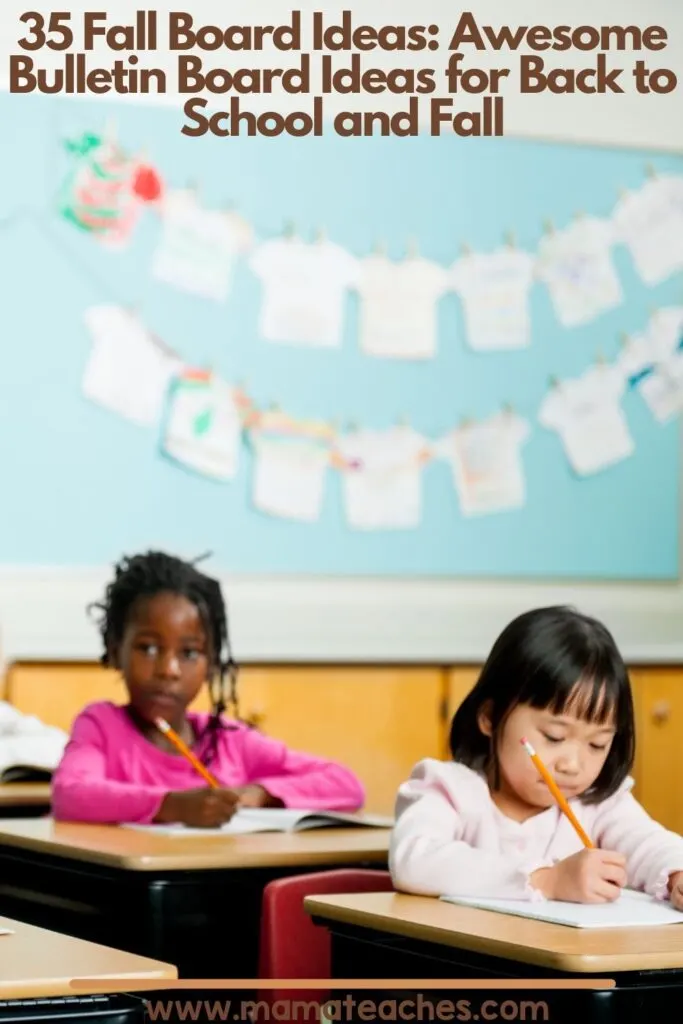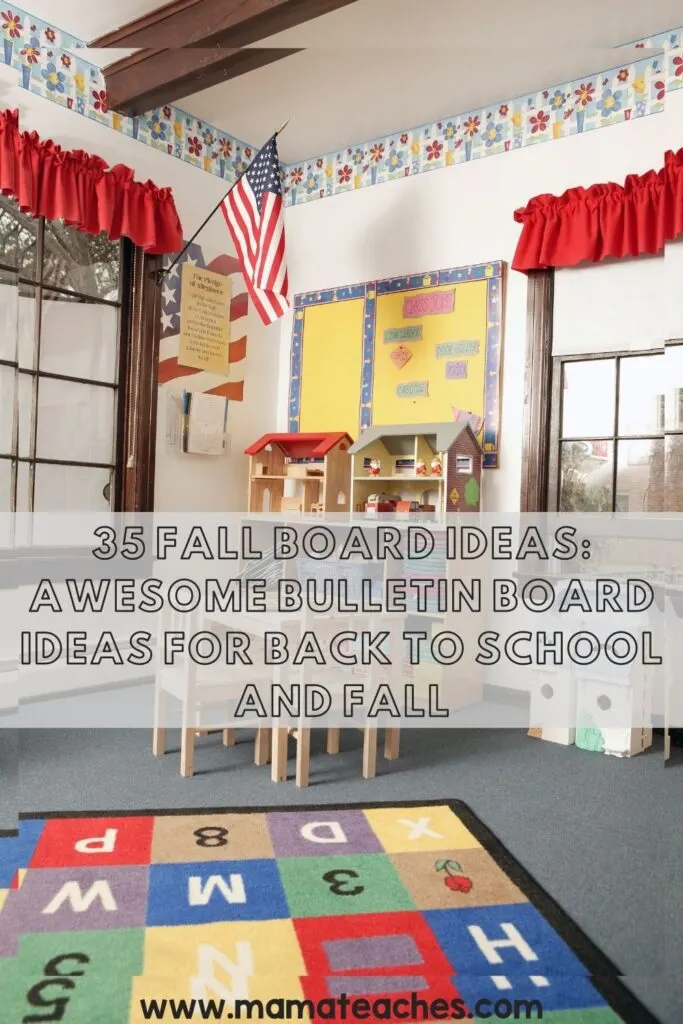 35 Bulletin Board Ideas for Fall and Back to School
This year is going to be amazing!
Raise the wow factor of your classroom with these awesome bulletin board ideas for back to school and fall.
You May Also Like: