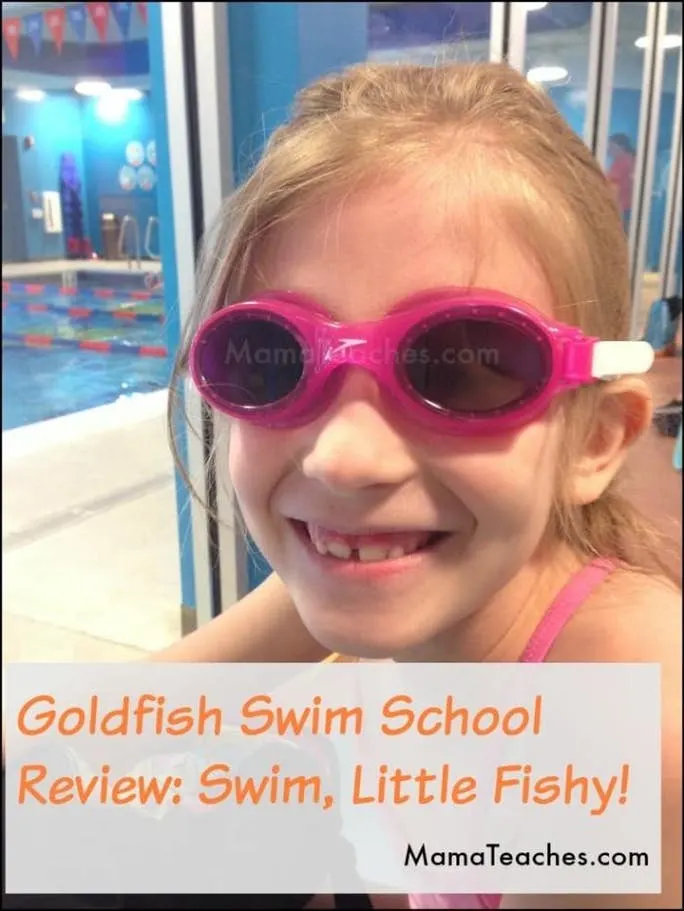 We received six weeks of complimentary group lessons in exchange for our honest opinion about Goldfish Swim School in Fort Washington, PA.
Little Miss fancies herself to be a strong swimmer, but as her mom, I know better. What she lacks in skills, she makes up for in enthusiasm. When we had the opportunity to enroll her in Goldfish Swim School's new Fort Washington location for beginner group lessons, we were thrilled and so was she. It's been six weeks of lessons now and I can proudly report that she is infinitely more comfortable and confident in the water thanks to her instructor's encouragement and instruction.
It was so easy to schedule her half-hour lessons and, when we went away for vacation and couldn't make one of the days, it was super easy to reschedule. In fact, Goldfish Swim School offers twelve make-up days throughout the calendar year. That's been fantastic for us and moving forward, I know of at least one more day when we'll have reschedule. That's right, we love the lessons so much that we're continuing!
Little Miss has a long way to go, but her instructor, Mr. Jason, has been infinitely patient and exceptionally enthusiastic. For her, that's resulted in feeling even more comfortable in the water. I really liked how the school tried to remain consistent with instructors for each lesson. It helped to build that bond of trust which helps the little swimmers become more confident. It's ingenious and I'm so thankful they do it that way.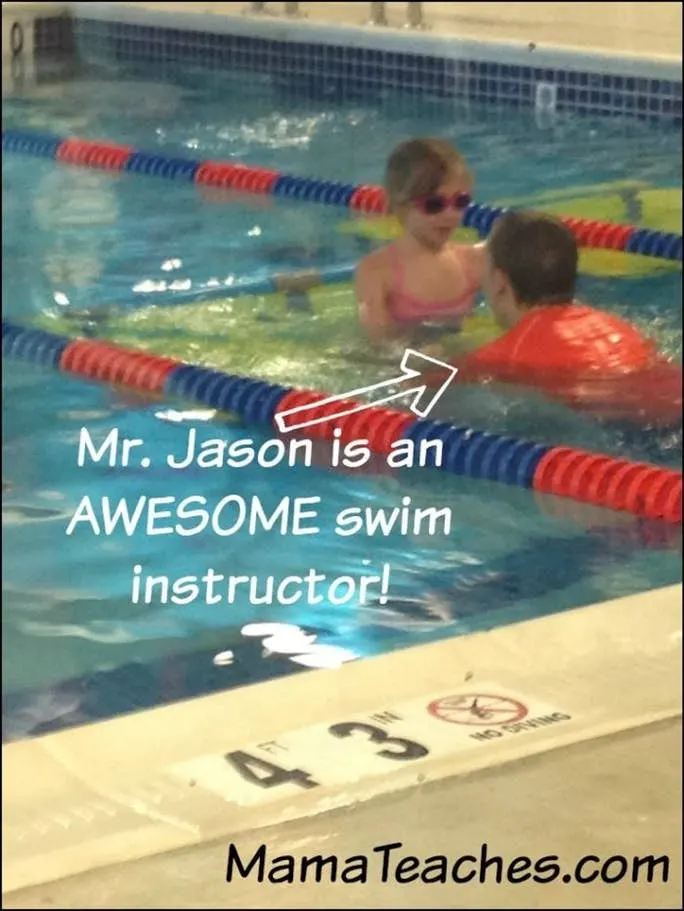 When I asked Little Miss what her favorite part of the lessons is, she smiled and said, "Everything! I don't really have a favorite, because I like it all!" On the morning of each lesson, she wakes up early and dons her bathing suit first thing, so I have no doubt that "everything" is really her favorite.
I was a little concerned that she'd feel out of place, because she's seven and most children who take beginner swim lessons are younger. The staff at Goldfish Swim School make sure that she's consistently with the "older" beginners so that she doesn't feel uncomfortable. That's important!
From the adorable decor, to the amazingly welcoming staff, to the kindness of her instructor, to the fact that she now feels more comfortable in the water, there's not a thing we don't like about the Fort Washington Goldfish Swim School. Little Miss, of course, says the only thing she would change is that she'd go every day. With their Open Swim hours during the school year, we might just do that…
Thanks so much to all of the staff for helping to build Little Miss' confidence and love for swimming. You're all amazing!
To find out more about the Fort Washington Goldfish Swim School, visit their website or their Facebook page. You can also stop by for a tour and visit!