Halloween isn't only fun to participate in; it is fun to read about, too! Check out this list of Halloween books for kids.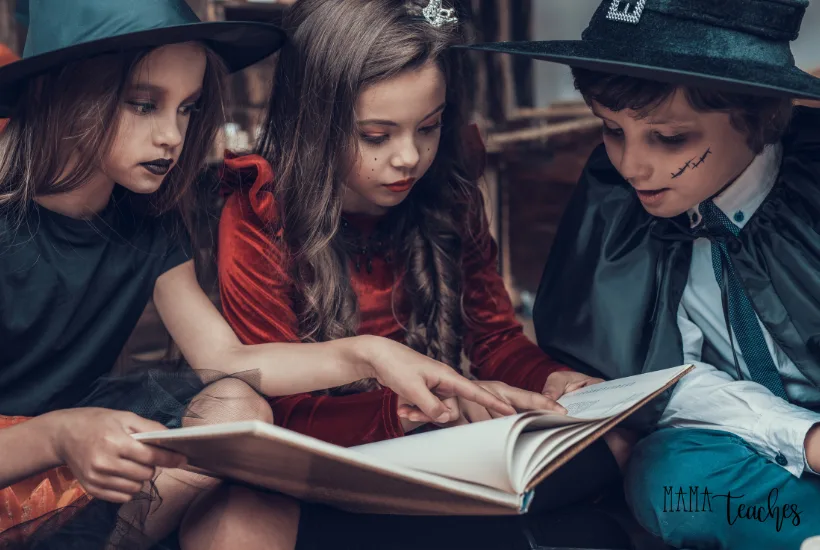 Halloween for Kids
Halloween doesn't have to only be about the creepy and spooky. There are many fun Halloween books for kids that aren't scary.
Some kids might want scary books. When a kid is eager to read, embrace it.
Keep reading to find out some of the top Halloween books for kids.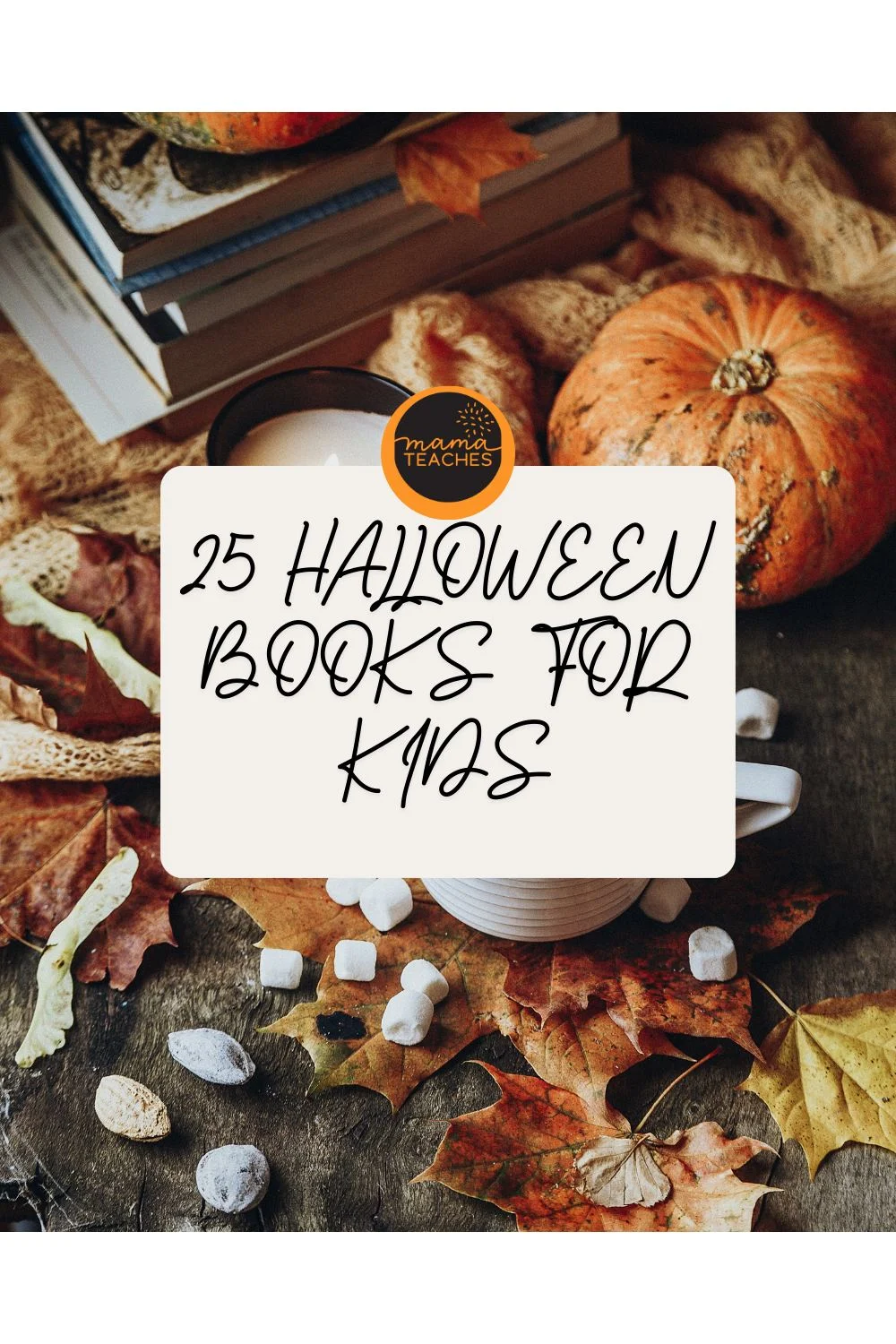 This article contains affiliate links to things that you might like.
Top Halloween Books for Kids
A tough old lady prides herself on not being scared of anything (like some kids you may know). But she ends up getting the scare of her life!
Find out about odd and creepy facts. Who knew there is an underwater pumpkin carving contest? Or that there are more Halloween emojis than there are states in the United States?
Why is Christmas the only holiday with a tree to decorate? Read about a gnarly tree that finds his place on the block despite his dislike for lights, people, or decorations.
Build up excitement for Halloween with this lyrical book about one of the most popular holidays. The inclusive and not scary pictures are a must-see.
In this Halloween book for kids, Corduroy and his friends partake in many different Halloween activities. From carving pumpkins to going trick or treating, they will inspire some Halloween fun.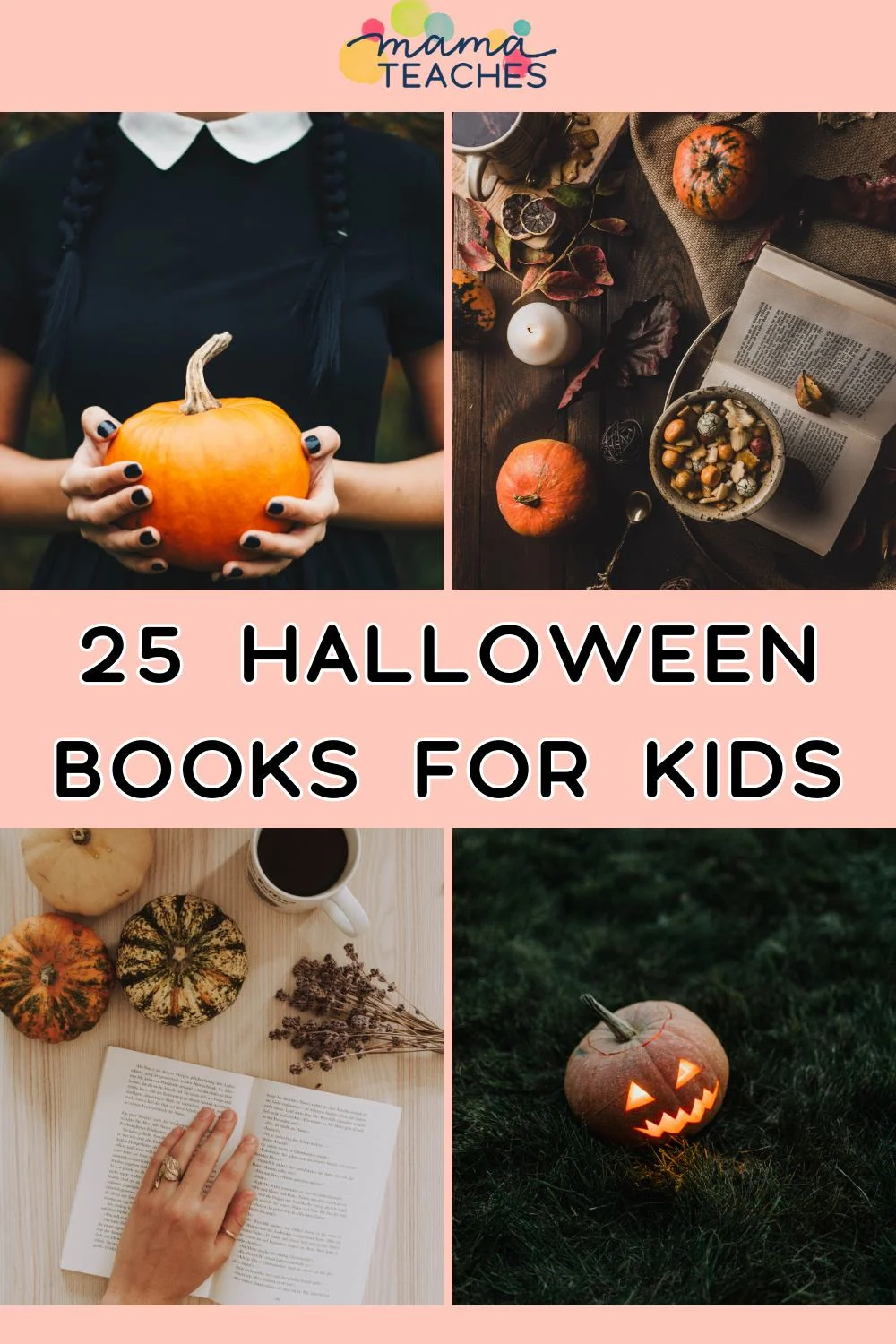 The first book of three, Creepy Carrots, is about Jasper Rabbit, a rabbit that loves carrots. His favorite carrots are from Crackenhopper Farms. Soon, Jasper gets greedy and eats too many carrots from the farm.
The carrots start following Jasper. See how he deals with the creepy carrots in this hilarious pick for the Halloween books for kids list.
This is a fan favorite of the Halloween books for kids.
A ride on a witch's broom is what three kind animals want in return for helping the witch. But is there room for them all on the tiny broomstick?
Danger strikes, and it's up to the animals to help save the witch (again).
With rhyming text and unforgettable pictures, Pig the Pug taking on Halloween (and different costumes) is a funny read-aloud that kids love.
While the witch was gone, her cat found an old cookbook and decided to try making some delicious recipes to surprise the witch.
He omits crucial information, and you'll never guess what happens next.
Gustavo is great a being a ghost, but it is hard for him to do things like making friends or standing in line. This heartwarming tale shows how to overcome loneliness to make new friendships bravely.
The Day of the Dead is mentioned in this book, but it is also a great story about a ghost making it an excellent addition to the Halloween books for kids list.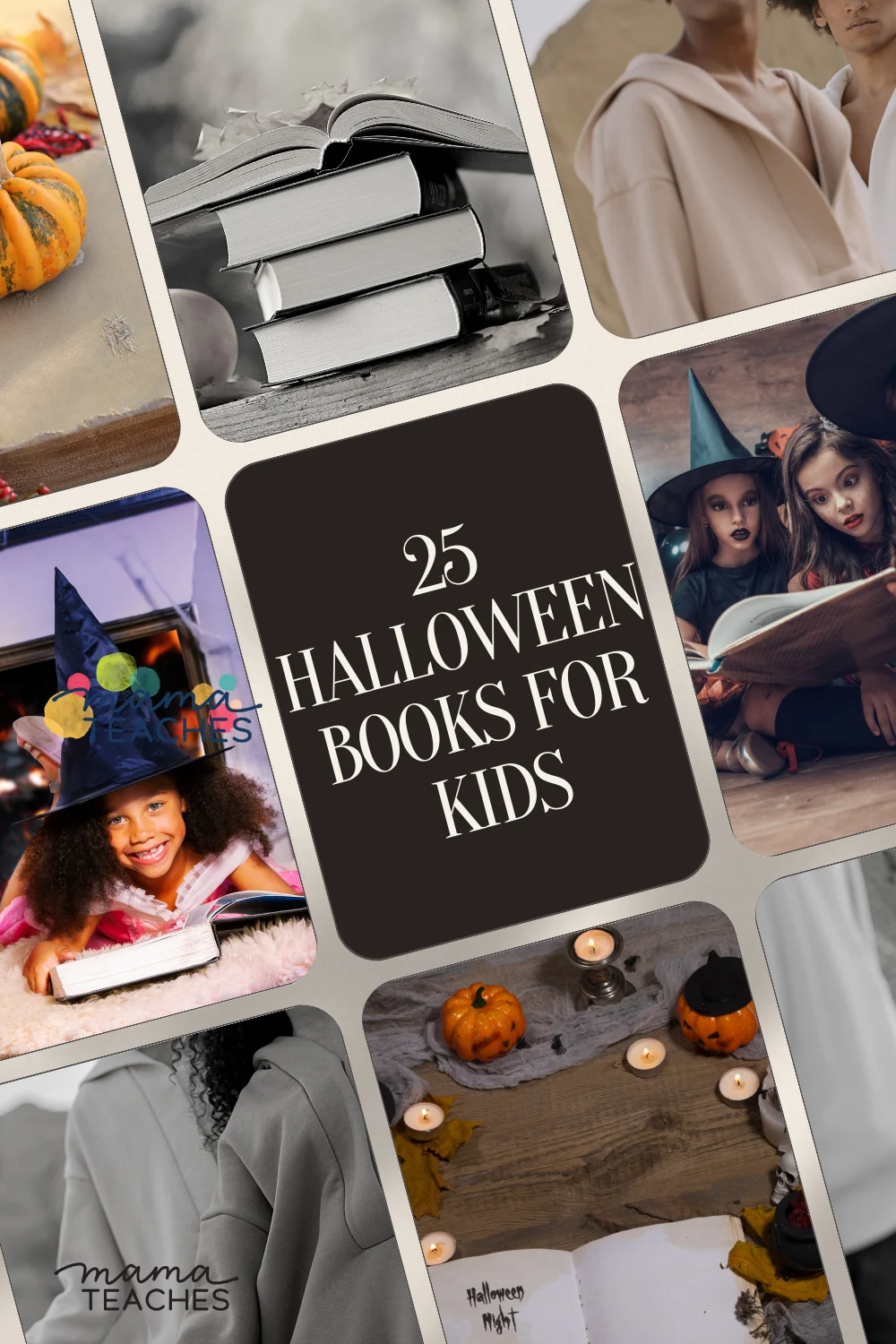 This short book has simple sentences on each page. The silly story will be requested again and again by your little ones.
Some parts of the skeleton are named, which is a great way to introduce parts of the human body to kids gently.
Get little ones excited about trick or treating with this sweet read about Little Critter and his sister dressing up for Halloween.
Going to school on Halloween can be tricky when everyone dresses up in costumes.
Arthur tries to figure out who his friends are dressed up as and nearly faints when bowls of eyeballs and brains are passed around to eat.
Go to the pumpkin patch with Splat and Seymour as they pick out the perfect pumpkins. Splat soon realizes that picking the pumpkin isn't the hard part; getting it home in one piece is!
Ghosts are made from sheets, right? So what happens when a little ghost is made out of a quilt? He gets hot when he flies and isn't quite "light and airy."
One Halloween, this little ghost gets to experience something no other ghost ever got to experience– because he was made from a quilt. So maybe being different isn't so bad after all.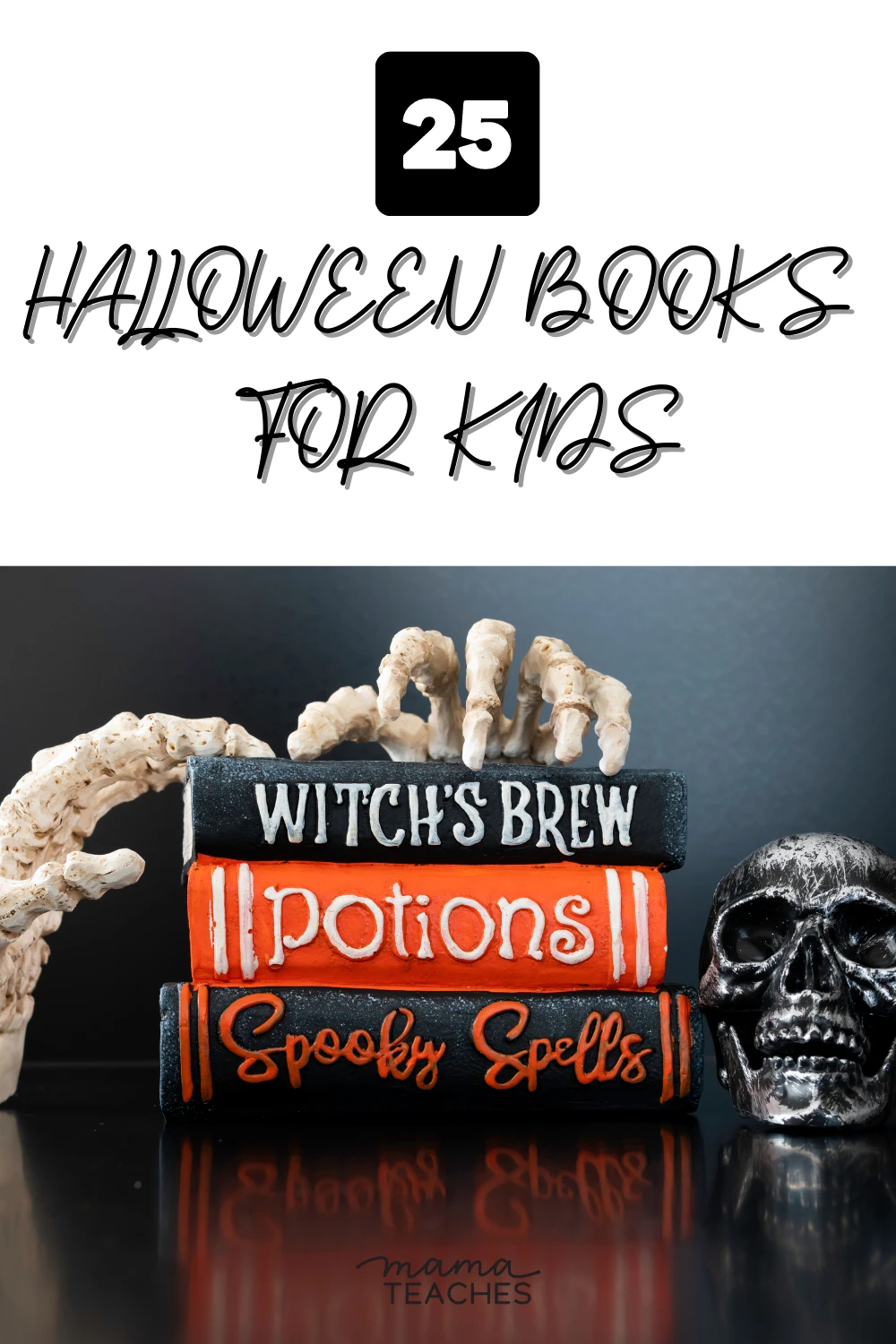 Living in a haunted house makes this little girl's imagination run wild. She has never seen a ghost, but she is about to change that as she goes searching for a ghost.
The trouble is, she doesn't know what a ghost looks like. So will she finally find a ghost in her house?
The transparent overlay sheets inside this book add a silly ghost to each page.
Ever wonder how to make friends with a ghost? Snacks, stories, and protecting your new friend are great ways to start.
This pick for the Halloween books for kids list will help you befriend a ghost so you can live a long life together.
Keeping frogs in frog soup is not easy. They hop, jump, and hide. What must a witch do to keep the frogs on her spoon to add to her soup?
This hilarious book will have everyone overflowing with laughter.
When a vampire family needs a home, creatures from all over come to help. From the skeleton crew to mummies to the foreman Frankenstein, everyone is racing to finish the build before the sun comes up.
Will they finish it before sunrise?
What would be a Halloween books for kids list without a good joke book? This one has over 500 jokes to help your little comedians practice their comedic delivery.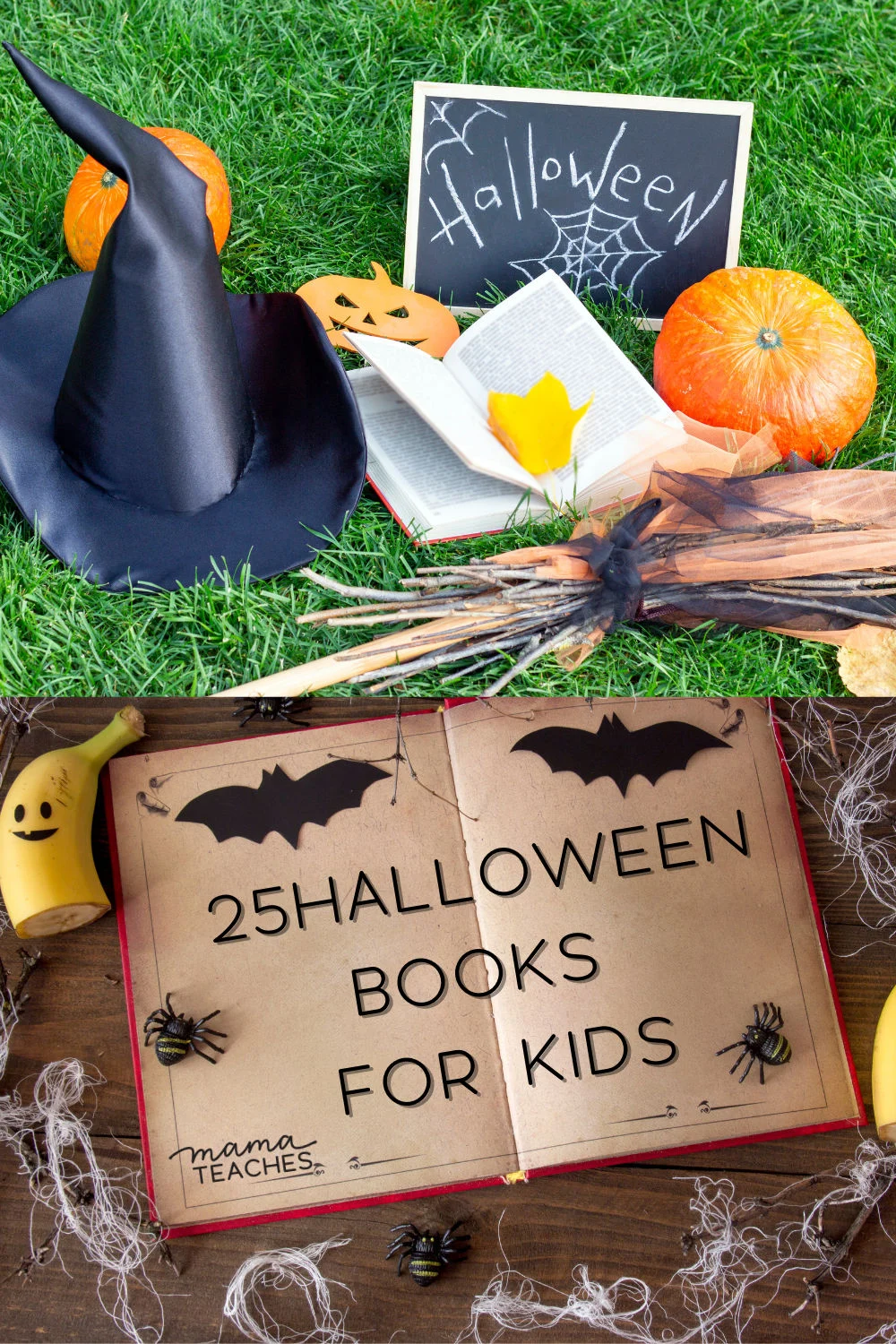 Eight-year-old Ayla and six-year-old Calla teamed up to write these spooky (and silly) stories for kids that love all things creepy like they do.
Their original artwork and recipes are included in the book to add to the fun.
This beloved book has been reillustrated and turned into an I Can Read Level 2 book so beginner readers can read scary stories, too.
Thirty-five short stories for kids are included in this scary Halloween book for kids.
Filled with frightful, spine-tingling true stories, this book will surely please a spooky story-lover.
Ten short stories are included in this collection of Halloween short stories. They are perfect for scary story lovers that are beginning readers or for a creepy read-aloud.
This is book 7 in the Halloween Series by Arnie Lightning.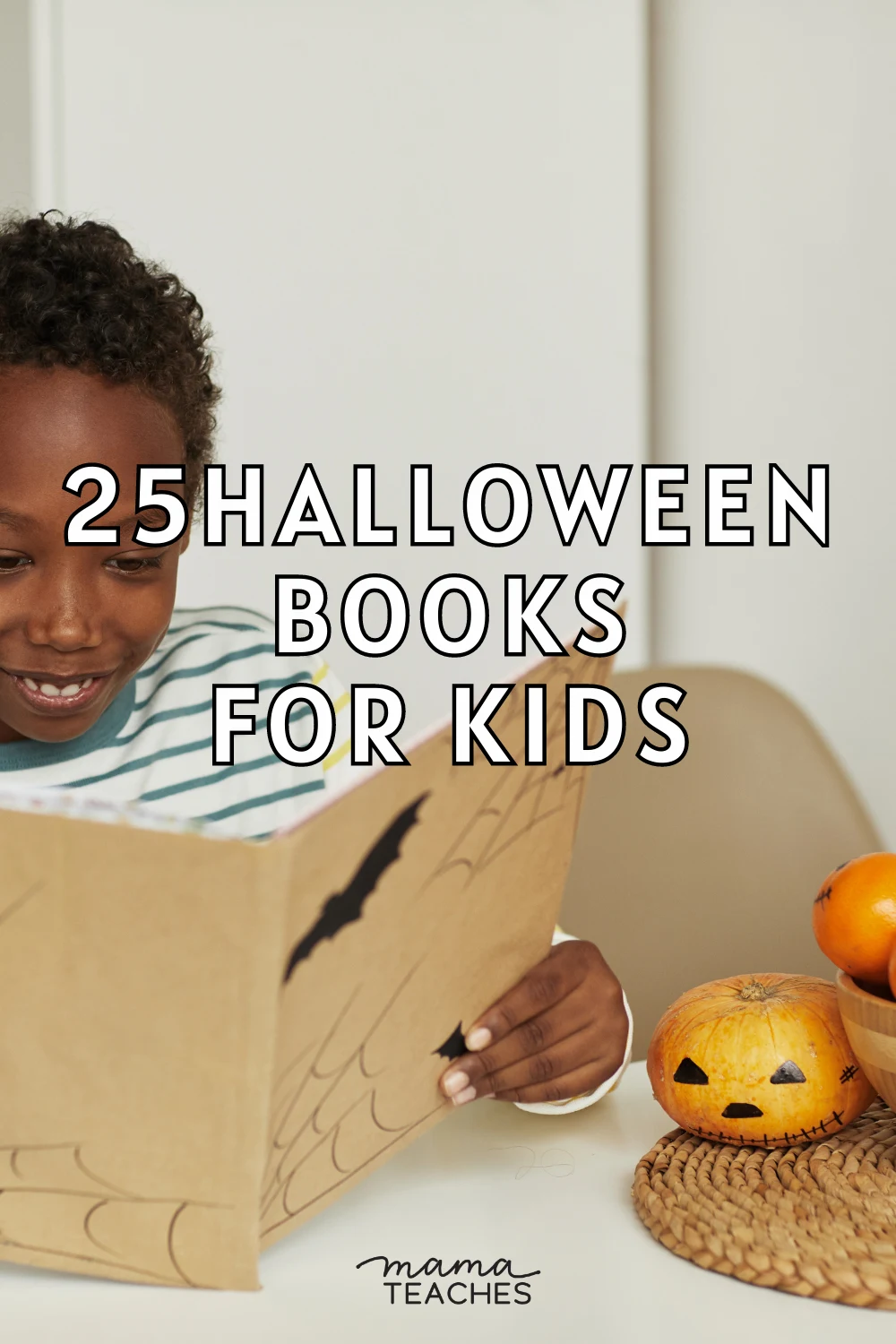 Halloween Books for Children
Spooky stories, early readers, and everything in between, this Halloween books for kids list has something for everyone.
You May Also Like…