Get ready for Halloween fun with this mini-Halloween Escape Room!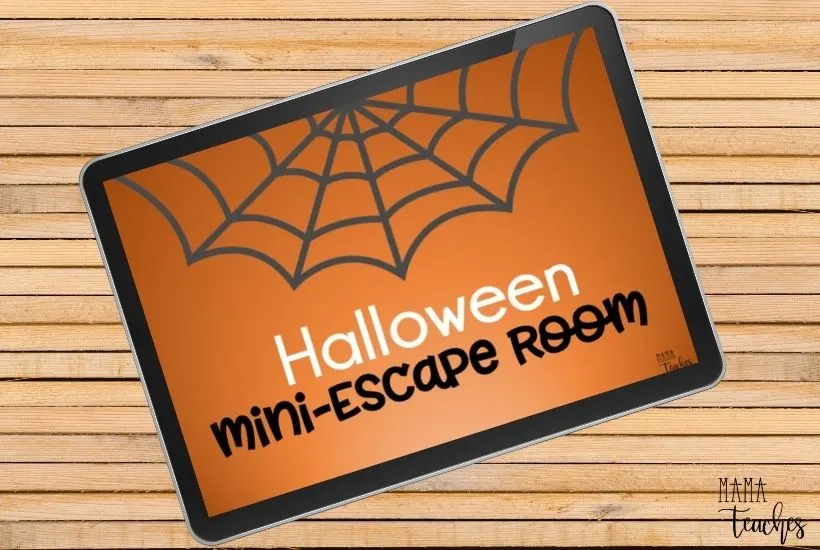 This article contains affiliate links to things that you might like.
Free Halloween Escape Room
We love escape rooms and digital escape rooms are a great way to keep students engaged while distance learning.
They're also a ton of fun to use for early finishers.
This free Halloween escape room is self-checking so students will know right away whether or not they got the answer correct.
If they get an answer wrong they will not be able to move forward to the next question.
Common Questions About Escape Rooms from MamaTeaches
Thanks so much for wanting to use the escape room with your students!
You can link to this page where they can complete the escape room right from the article.
If you'd prefer to have the students complete the escape room right from Google Slides, please use the link at the end of this article.
Unfortunately, you will not be able to see their answers as we do not collect names or email addresses.
So, please do not use this activity if you need to record their answers.
We always get a lot of questions about the answers to escape rooms, so please know that you can find the answers in our Freebies Library.
If you're not a member yet, you can sign-up at the end of this article.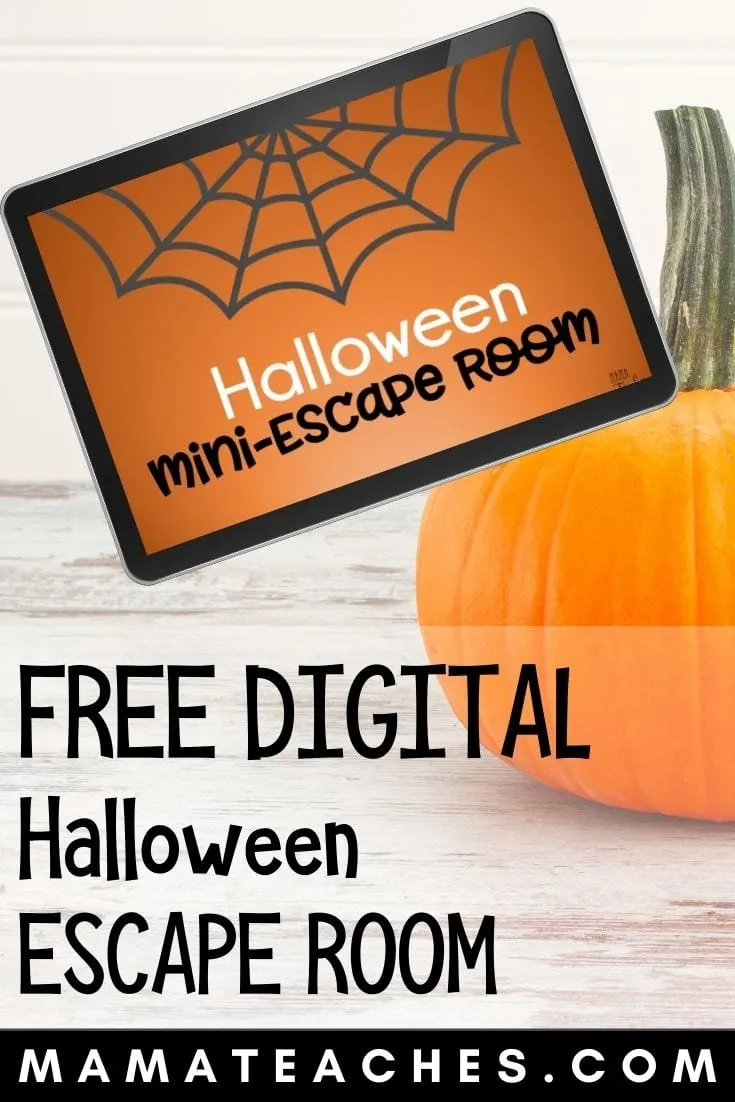 Digital halloween escape room
If you'd rather link to the escape room in Google Forms, you can use THIS LINK.
Remember, the answer key is in the Freebies Library if you need it!
You Might Also Like…