Bring your homeschool to life when you open the cover of a living book and dig in rather than digging out another dry and drab textbook or workbook.
Spark your child's imagination, let curiosity free, and inspire learning in a whole new way by building your homeschool with living books.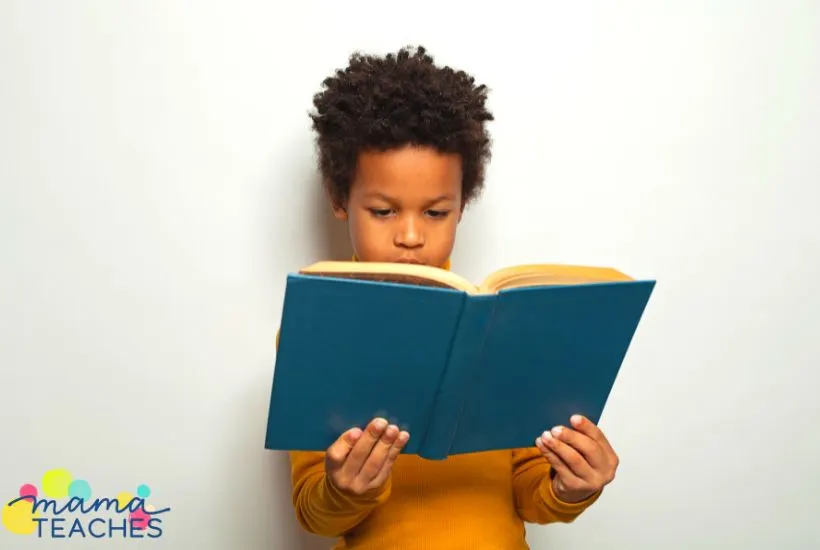 Homeschooling with Books
Over the years, our homeschool has turned upside down as we transitioned from a public school at home to a homeschool centered around living books.
It hasn't always been easy, and part of me was concerned about ditching the tried and true programs in favor of a more wild & free education, but the reliance upon living books in our homeschool has proven a worthwhile and beneficial experiment.
Never underestimate the importance of reading!
Free from a scope & sequence and no longer limited to a single textbook or writer, we have found the simplicity of making our homeschool one that thrives on literature and prioritizes books – especially living books.
Fueled with the benefits, I'd like to invite you today to take the plunge and break free with me, perhaps inviting a bit of curiosity and adventure into your homeschool with living books.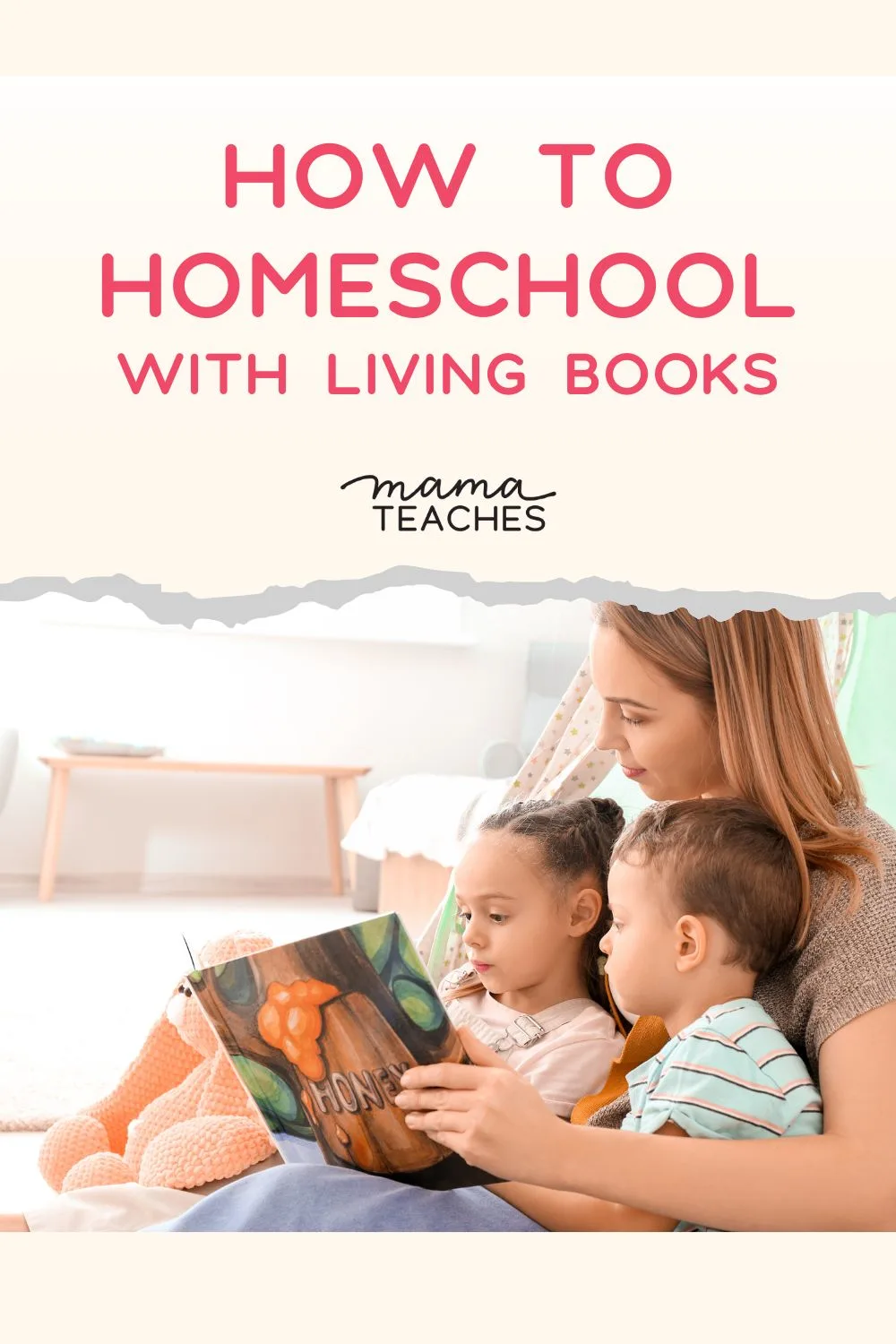 This article contains affiliate links to things that you might like.
What Are Living Books?
Great questions, my friend, and it's a fantastic palace to start.
A quick search online, however, will not reward you with a single definition because the reality is a tad more complex.
For the sake of this post, though, let's go with a living, breathing, and always developing definition that we use in our home, shall we?
A living book is one that sparks emotion, connection, curiosity, and intrigue.
It invites the reader into the story as you walk through the pages of the tale as if you were living it.
It's not a textbook or academic literature, although it does not have to be strictly fiction, either.
In short, it's the books that invite you to turn the page to read just "one more chapter" as you are captivated by the tale the author is telling.
Why Would You Use Living Books in Homeschool?
Living books help your children dream.
They encourage your children to expand their horizons and look beyond the walls of your home.
A living book allows the reader to travel, learn, grow, and experience the world with every paragraph they read.
And they offer insight into the human condition as they tackle humanitarian issues, character traits, and subjects from the past that might be uncomfortable, awkward, or morally wrong by today's standards.
They help you know how to broach these topics, allowing a natural path for conversation and offering a neutral setting in which to allow for deep discussions.
And far more than textbooks ever can, living books invite your homeschool to explore, follow, adventure, and question.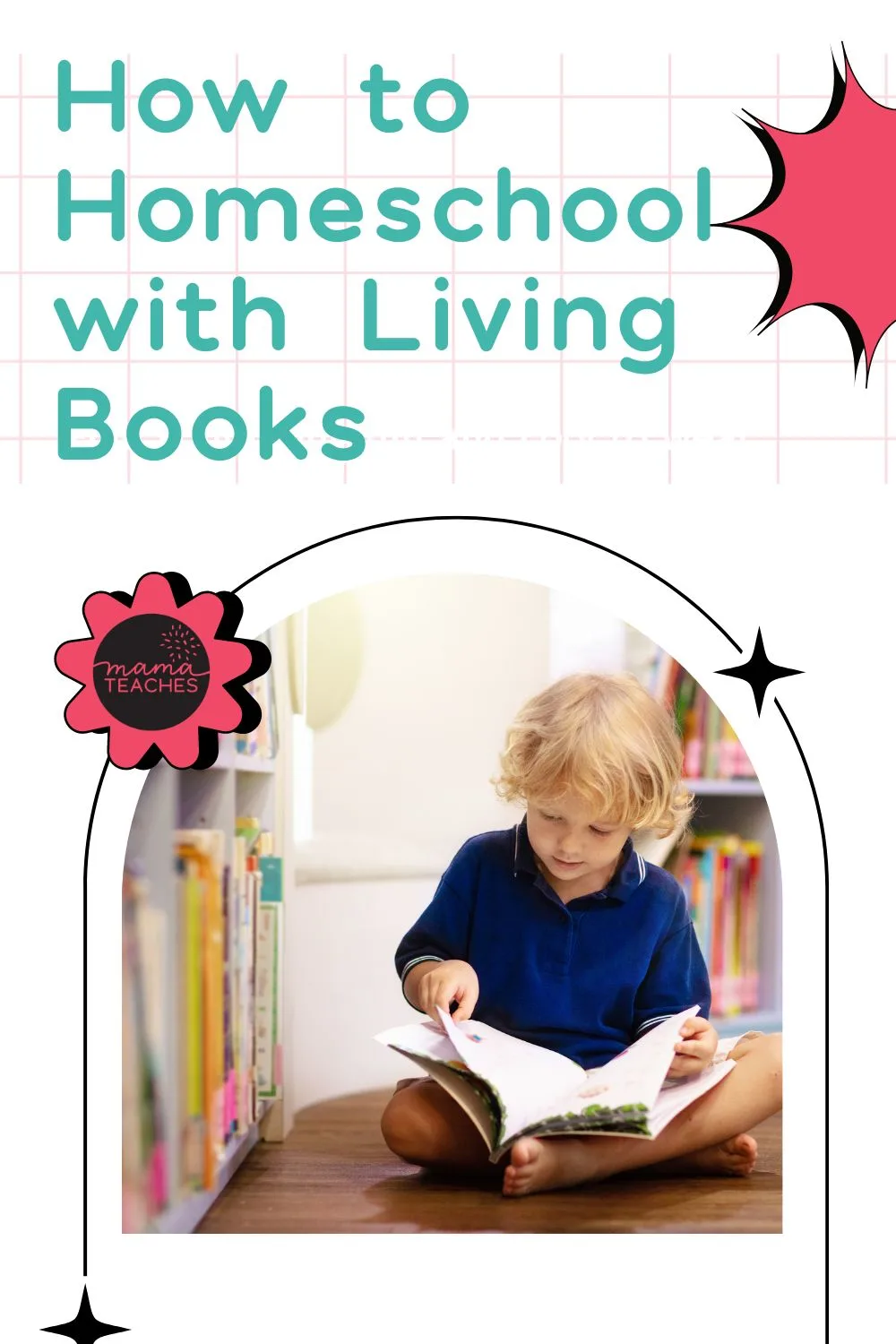 How To Homeschool With Living Books
Regardless of what curricula you choose to use or which learning methods you prefer to follow in your homeschool, there's always room to add living books to your homeschool.
And if it seems overwhelming to try something new, no worries, my friend!
We are going to tackle this new road together because there are so many different ways to homeschool with living books.
Use Living Books To Start Your Homeschool Day
Start your homeschool day with a read-aloud time filled with living books.
Even if you are homeschooling a wide range of grades, you can use read-alouds in your homeschool.
Need some ideas? Check out these captivating books for homeschooling!
Supplement Your History with Living Books
Regardless of what period of history you are studying, it can be easy to find living books that will help you and your children feel a bit more in tune with the subject and time period.
Add it to your child's daily lessons, make your history living book part of the start of your homeschool day as a read-aloud, or assign your children independent reading.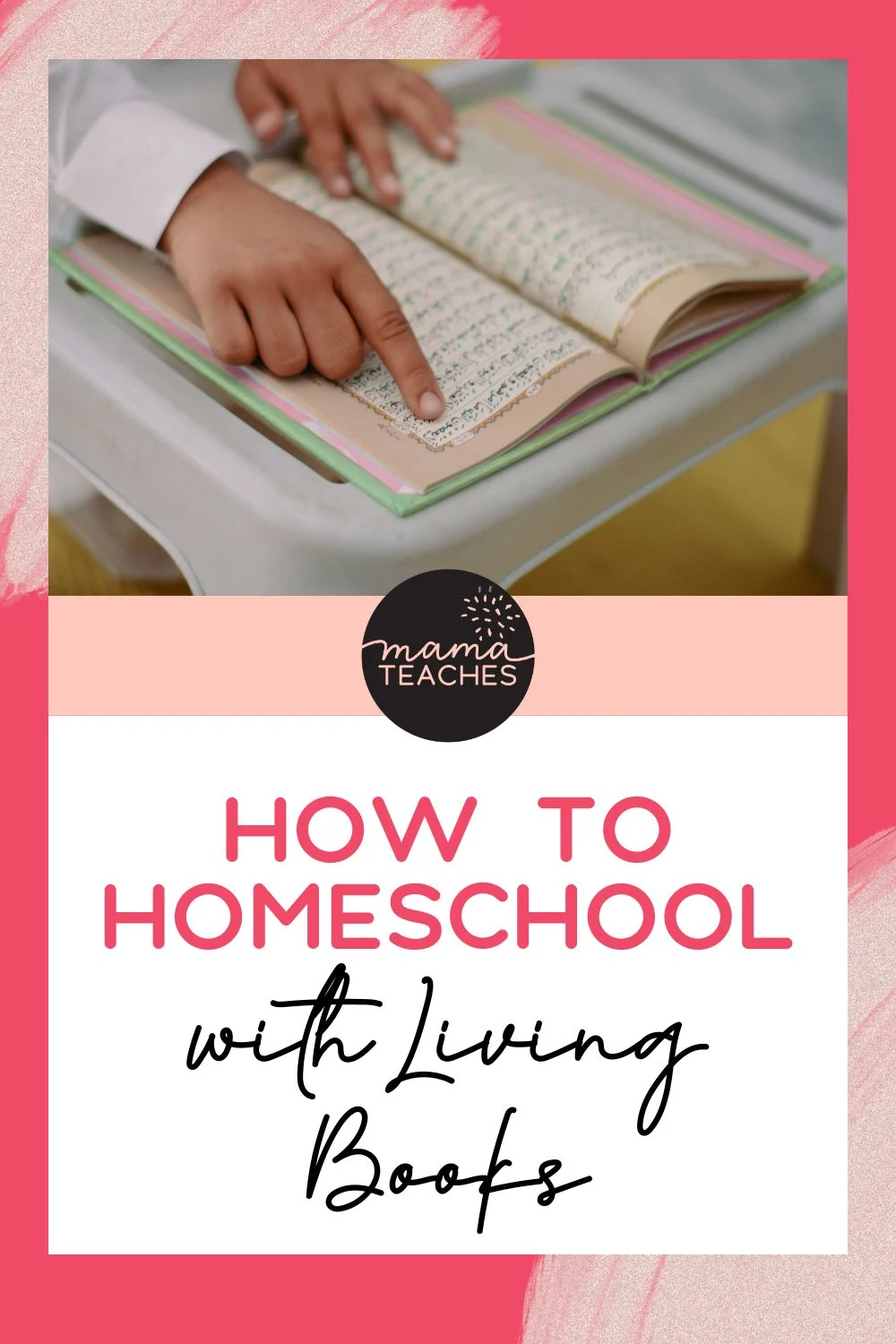 Add Living Books To Your Language Arts Program
Reading is the cornerstone of any good language arts program, so adding in living books to your homeschool language arts routine is a simple way to enrich any program or create a custom experience.
Use them alongside your current Language Arts program, or pause the formal lessons for a deep dive into reading, copywork, and conjecture as you analyze the writing.
The possibilities are endless!
Utilize Living Books With Science
Explore the globe in record time, read about a farm, blast off in a hot air balloon… it's all science, my friend, and even better, it's all examples of how you can easily add living books to your homeschool science program with ease.
Whether you are studying airplanes, exploring volcanoes, or hitting the high seas, living books can help enhance the excitement of a homeschool science program.
Enrich Your Homeschool with Living Books for the Arts
Learn about the arts, music, and other aspects of living beyond the scope of the 3 R's by making sure you homeschool with living books that include plenty of opportunities to learn about the arts.
Be creative and perhaps a bit adventurous by finding stories about poets, writers, and artists.
Expand your horizons by trying something set in a new setting or a different era.
And explore the world in new ways when you live vicariously through the characters on the pages.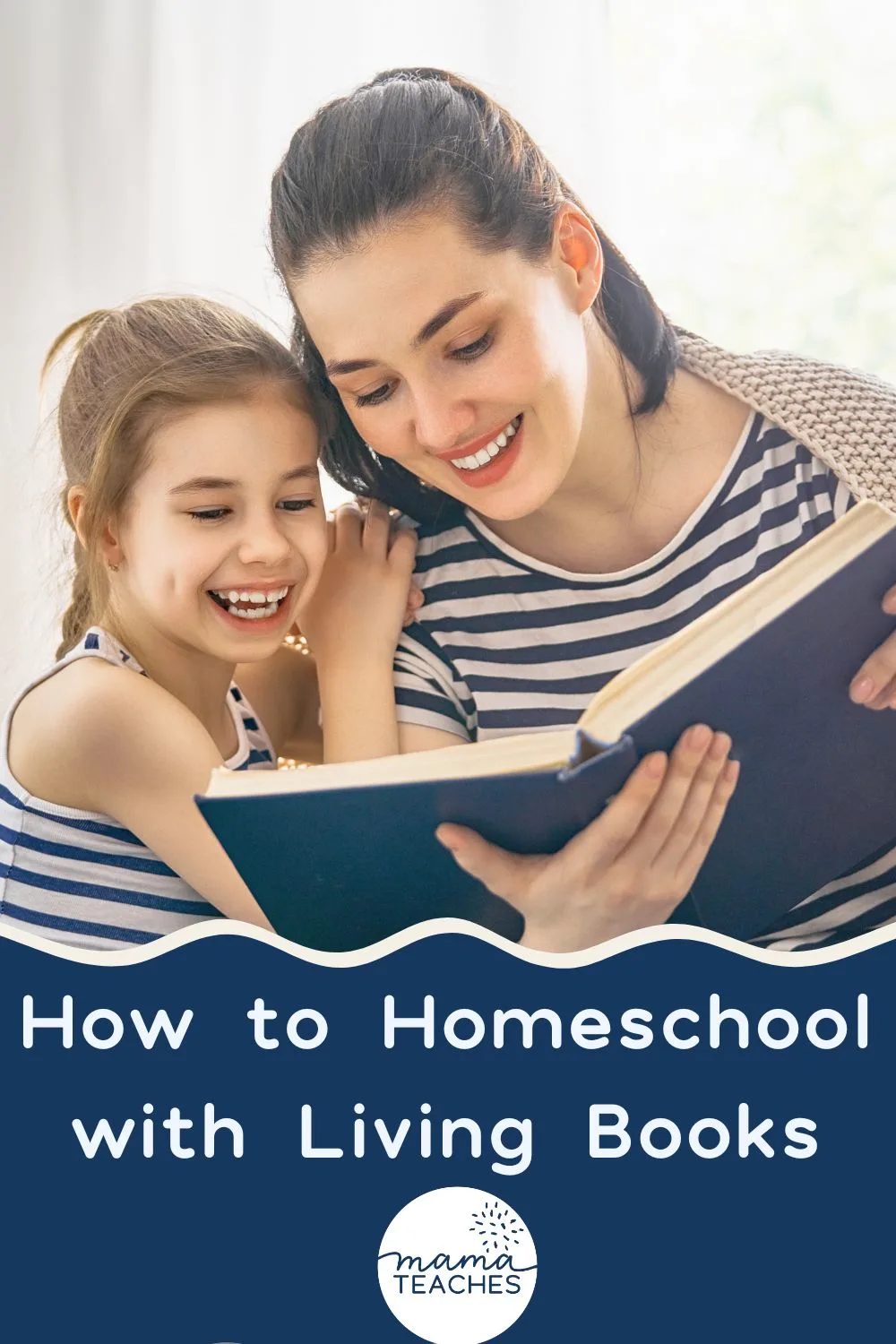 Living Books Help Add Life To Your Homeschool
There are so many ways to use books in your homeschool, that the only wrong way to homeschool with living books is to fail to utilize this undervalued resource.
Plan for adventure, my friend, and a bit of excitement by homeschooling with living books this year, and watch as your homeschool comes to life.
ABOUT THE AUTHOR
Kelly is a homeschooling mama who lives in Maine with her husband of more than 20 years and their four children, two of whom are homeschool graduates, along with their five pets. She is a veteran homeschooler who is passionate about helping the homeschool community simplify their homeschool, find their authentic learning style, and embrace the chaos that often comes with raising a family. Offering homeschool help, hope & humor, you can follow Kelly online at Hope In The Chaos.
YOU MAY ALSO LIKE…