Want to spice up storytime with your kindergarteners?
Check out this list of kindergarten read alouds that will keep them entertained and learning!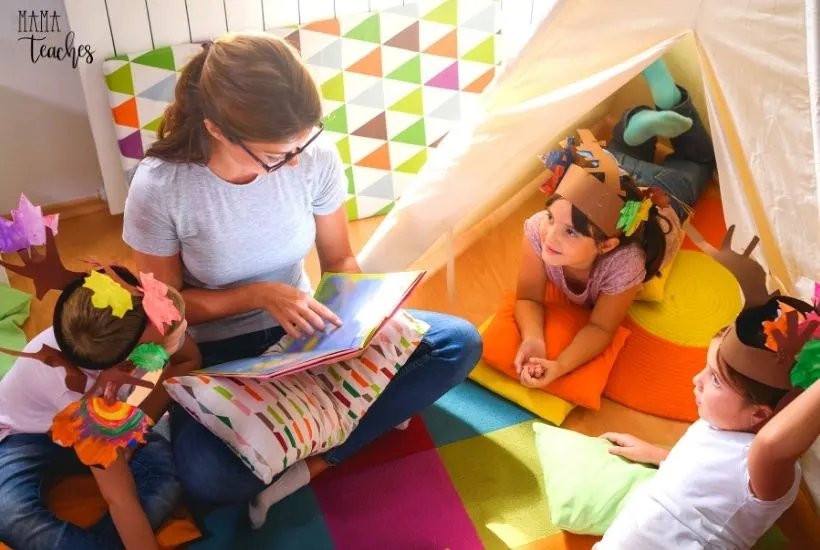 This article contains affiliate links to things that you might like.
Read Aloud Kindergarten read aloud books
Reading aloud to kindergarteners is a fabulous way to grow their love of literature.
Not only that, but books teach little learners about everything from feelings to history to social interactions.
Not sure how to approach a difficult topic? There's a children's book that can help you with that!
The list of kindergarten read alouds below is filled with books that I have used in my own kindergarten classroom, as well as books that I've shared with my children when we were homeschooling.
It also includes books that some of my teacher friends recommended, so it's truly a teacher-tested, kindergartener-approved list!
I hope it helps give you some ideas for good books for kindergarten read-alouds!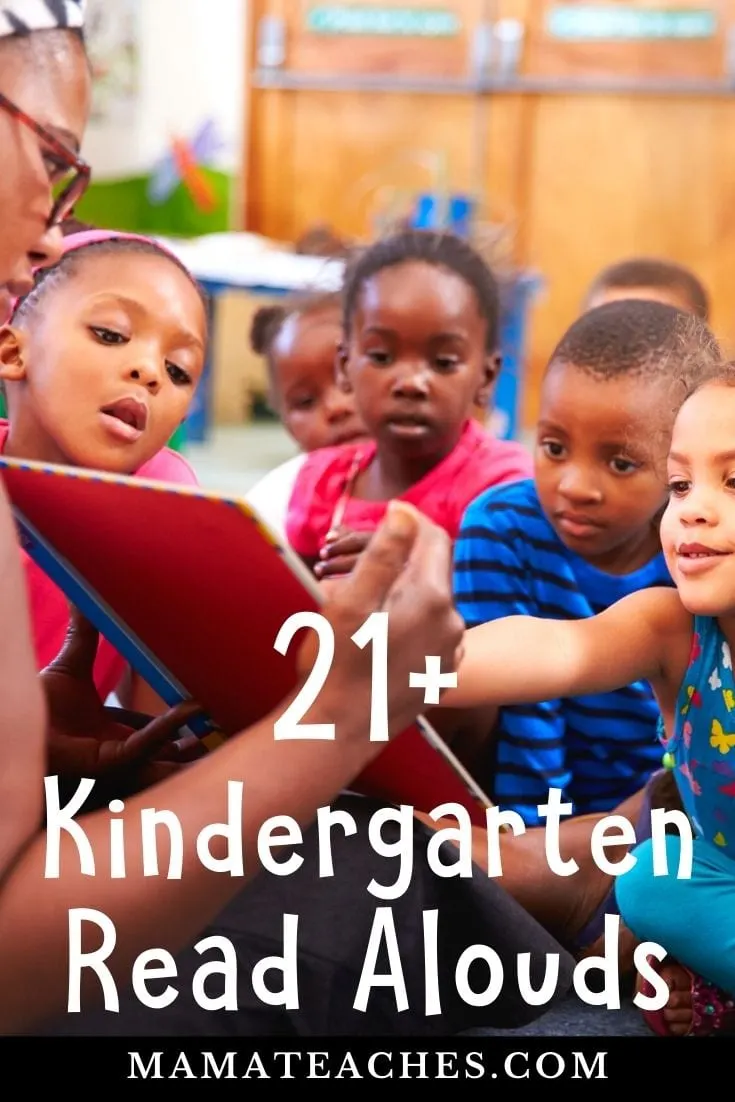 This article contains affiliate links to books that I think you might enjoy.
Why Use Read Aloud Books for Kindergarten
Reading aloud is a great way to grab children's attention and instill a love for reading.
Kindergarten is an especially impressionable grade, as children's first experience with school should be filled with fun and positive experiences.
Kindergarten read alouds provide that!
While it's always the goal to have children learn to read on their own, reading aloud makes books accessible to all students.
It gives your above-average readers a chance to identify words when they see them, your average readers a chance to build book and reading skills, and your struggling readers a chance to enjoy the message of the story without the barrier of decoding.
Reading aloud should be a daily occurrence in kindergarten – and, I would argue, every grade!
While it's perfectly acceptable to weave reading skill practice into the time, it's also equally as important to simply let children enjoy a story without analyzing it to death.
The books below are great for sharing lessons, as well as pure entertainment. Read them with your kindergarteners and watch their knowledge and growth bloom before your eyes!
The Best Kindergarten Read Alouds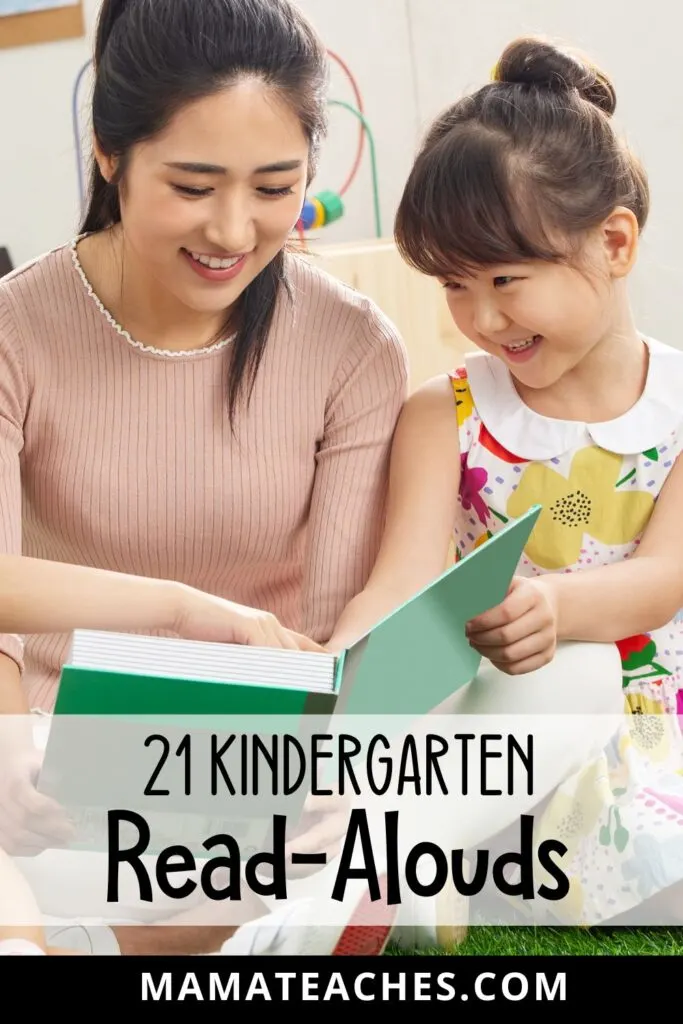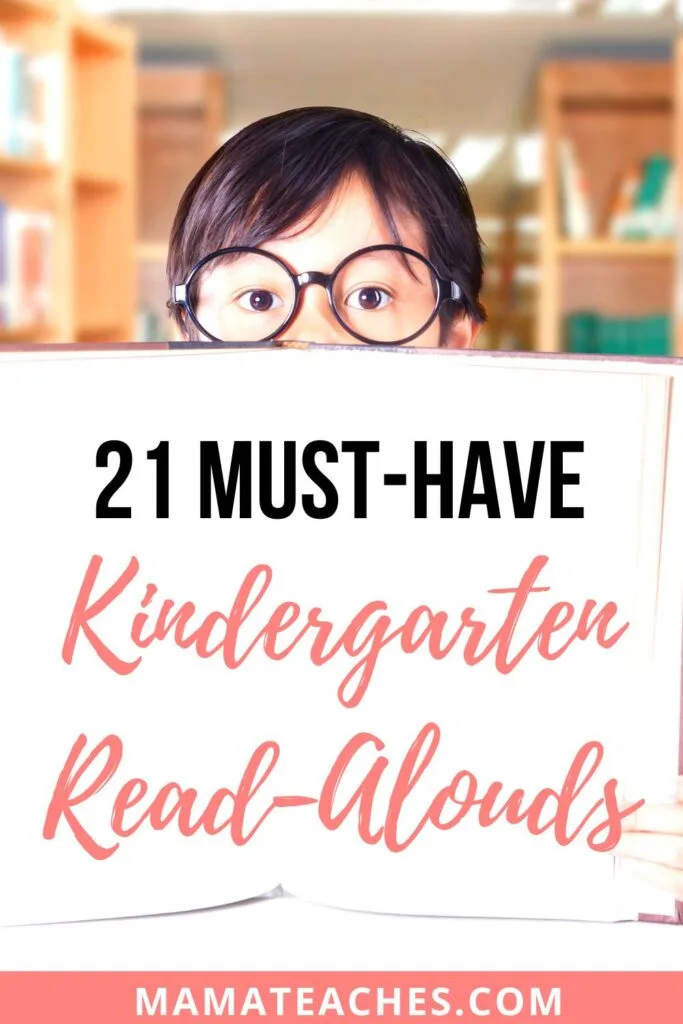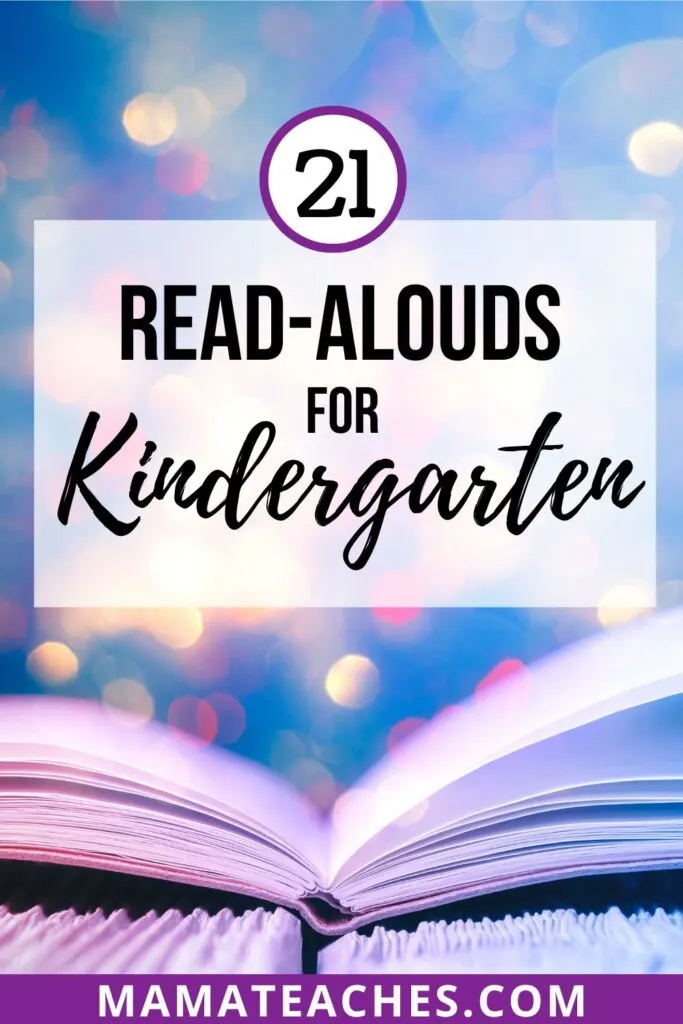 Kindergarten Read Alouds
No matter which books you choose to read aloud to your kindergarteners, be sure to include a lot of personality and excitement in your delivery.
Some of the very best lessons are learned through books and kindergarten is the perfect time to start teaching them.
Happy reading, friends!
You Might Also Like…