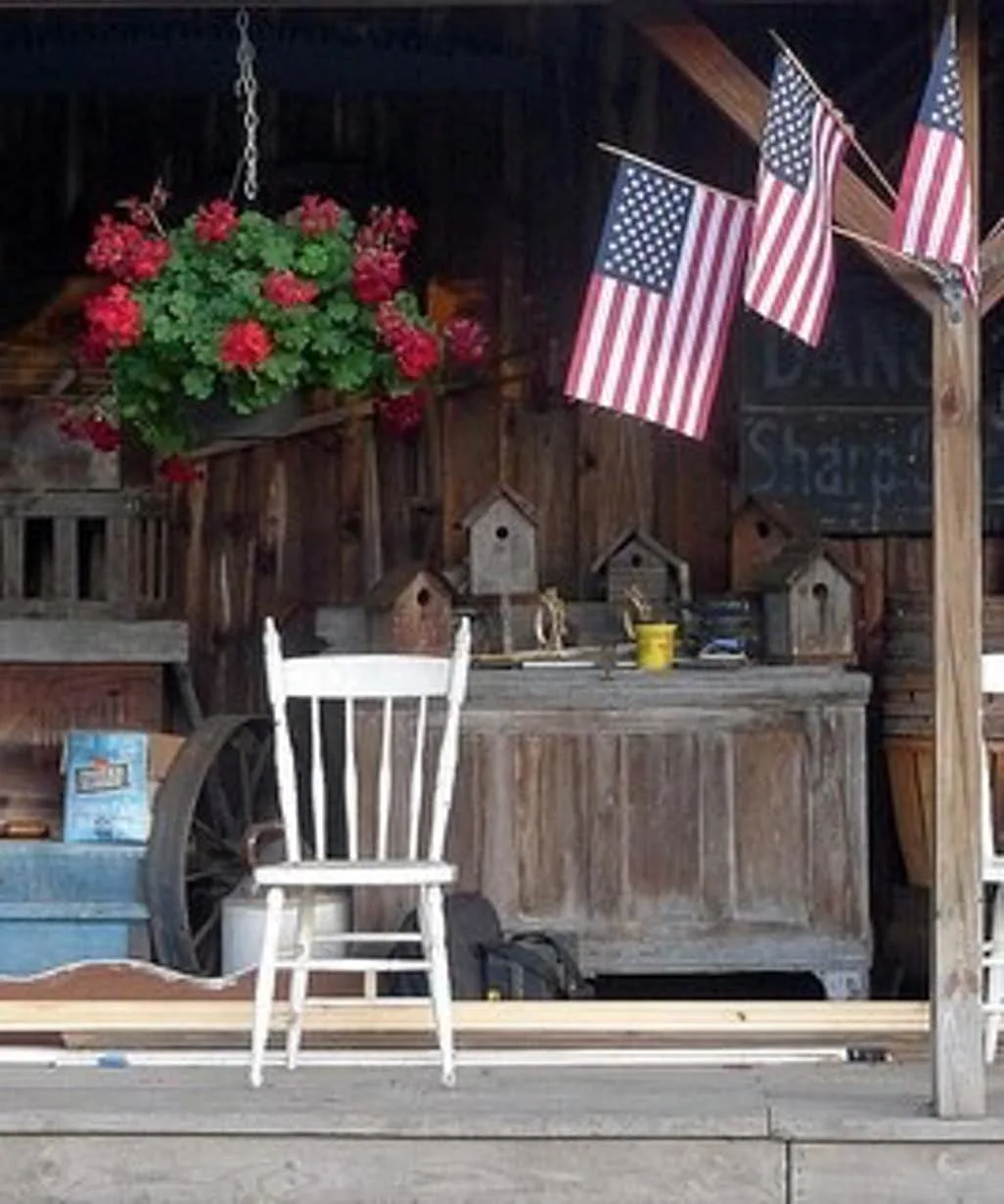 This article contains affiliate links to things that you might like.
The Fourth of July is almost here and your front porch needs some decorations stat!
Never fear, the three quick ideas below will have it decorated in record time.
1. Flags, flags, and more flags!
The great thing about the 4th is that you can never go wrong when decorating with American flags.
Stick them in planters and hang them from the railings for instant patriotic pride.
2. Stars
Red, white, and blue stars cut from poster board make an inexpensive and festive decoration.
Get the kids in on the act and have them help!
Add a bit of sparkle by creating these fun glitter stars.
3. Streamers
I'm not usually a big fan of crepe paper streamers, but come the 4th of July, give me a roll of white streamers and I'm a happy girl.
On my white porch, I drape the white streamers along the handrail, along the railing, and anywhere else the mood strikes me.
Why white on white?
Because sometimes, and I learned this the hard way, the coloring in the streamers can stain or run which can be a decorating disaster.
Quick, easy, and a whole lot of fun, that's the beauty of Fourth of July decorating!