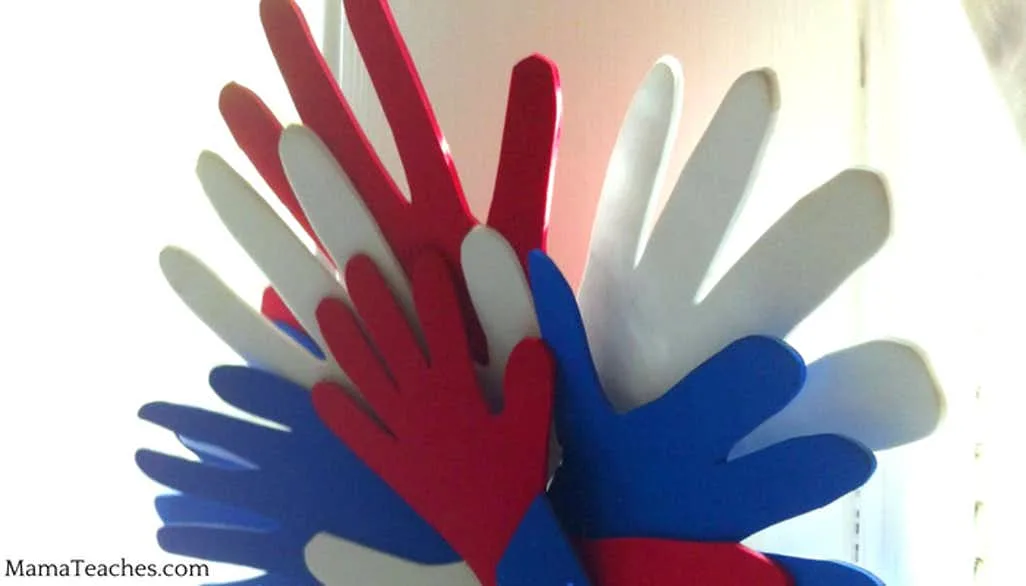 This article contains affiliate links to things that you might like.
It was around the 4th of July and I wanted to capture the joy of having my BFF in the house, as well as, decorate for the holiday.
Enter an easy craft for kids!
We whipped out some sheets of craft foam and created a Fourth of July handprint wreath that still hangs in my kitchen – despite the fact that our children's hands are now significantly larger.
Here's how we did it:
4th of July Handprint Wreath Craft for Kids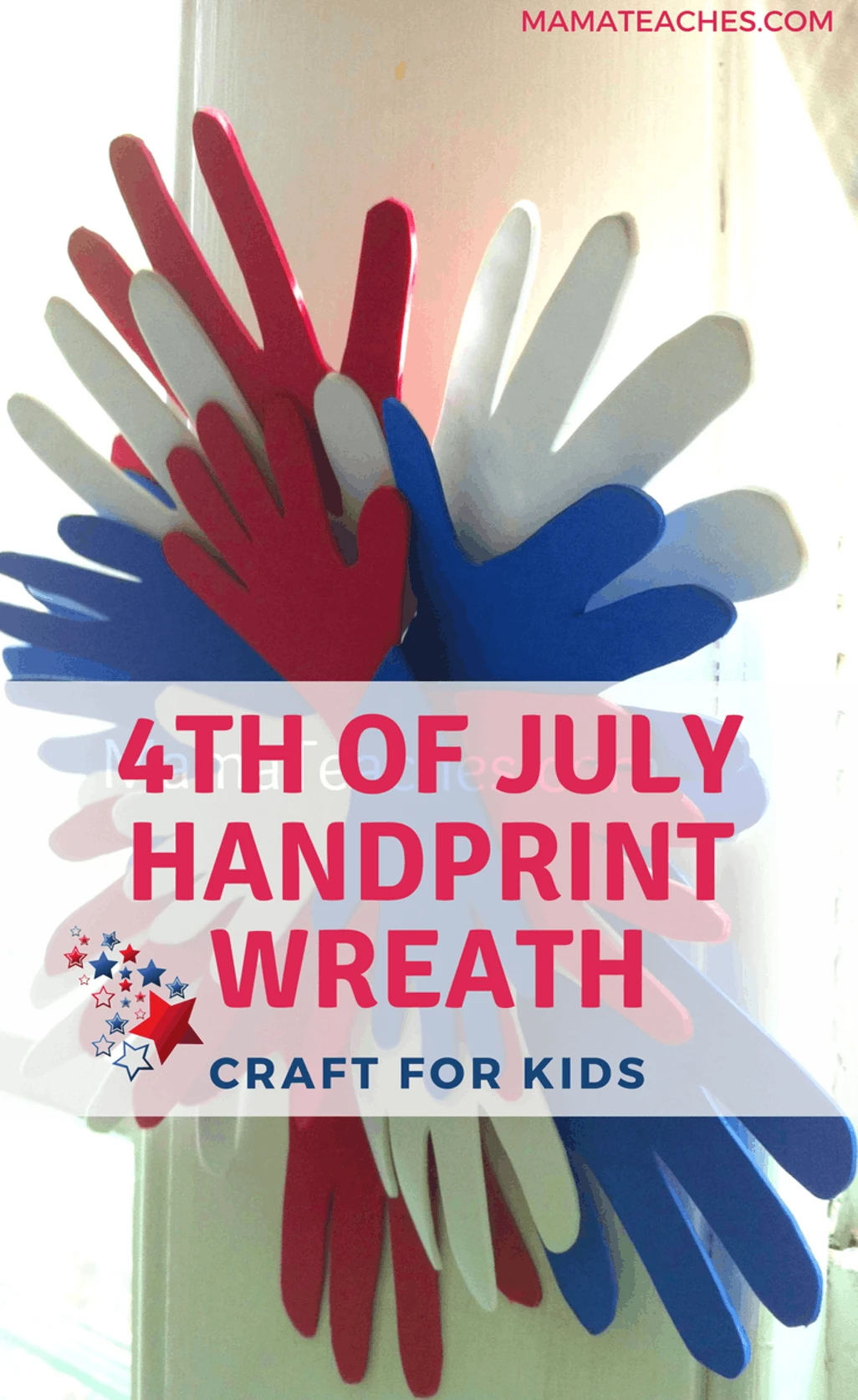 Materials
3 large sheets of craft foam (one of each color: red, white, blue)
Ballpoint pen
Scissors
Stapler
Willing children (this is the trickiest part)
Directions
Trace each child's hand on each of the sheets of craft foam two or more times depending on how many children you have cooperating. The fewer number of children available, the more copies of each you will need.
Cut the traced hands out of the foam and group according to size and/or color.
Place the larger hands in a circle – the width of which will be the size of your wreath. The hands can be spread out and just be overlapping at the bottom depending on how large you want the wreath to be.
Staple the first layer together, trying to keep the staples hidden from the top of the hand and fingers.
Place another layer of hands on top and staple them to the bottom layer.
Using the smallest hands, create the inner top layer and staple them to the bottom two layers.
Hang the wreath indoors from a small nail or hook for an instant patriotic decoration.
Have a fabulous Fourth of July and be sure to share your pictures with us!
We'd love to see how your 4th of July craft turned out!