Bring learning and fun outside to enjoy the first whole month of summer. These July books for kids are additions to your reading list.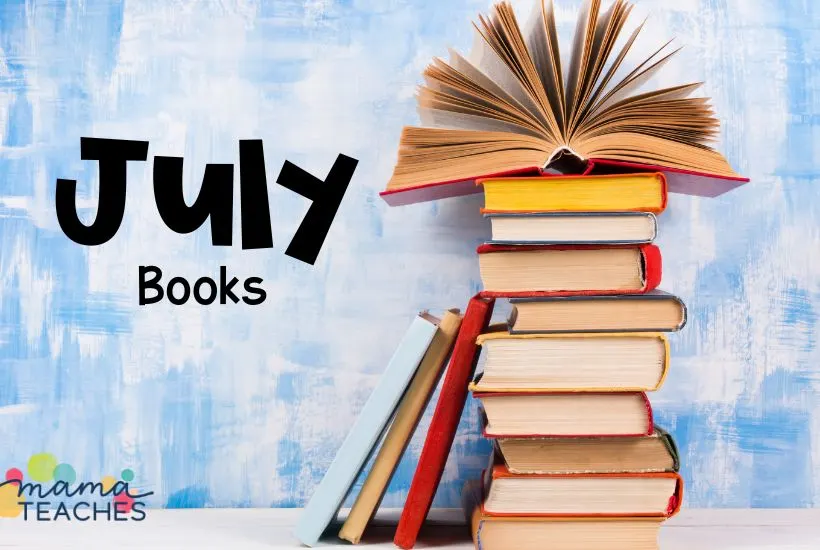 Themes for July Books for Kids
There are many different ice cream-themed days to celebrate in July.
From creative ice cream day to more specific days like peach ice cream day, ice cream-themed books make the list of July books for kids.
Independence Day and Canada Day are both celebrated in July. Therefore, some books on this list will encompass the ideas of independence day.
Teddy Bear Picnic Day is on July 10th. So take your teddies outside and enjoy a picnic and some stories.
July is also the home for International joke day (July 1st), and I love horses Day (July 15th).
Regarding whole-month celebrations, July is National Bison Month, Disability Pride Month, and Plastic Free July.
Books about people with disabilities embracing their disabilities and eliminating plastic waste are on the July books for kids list.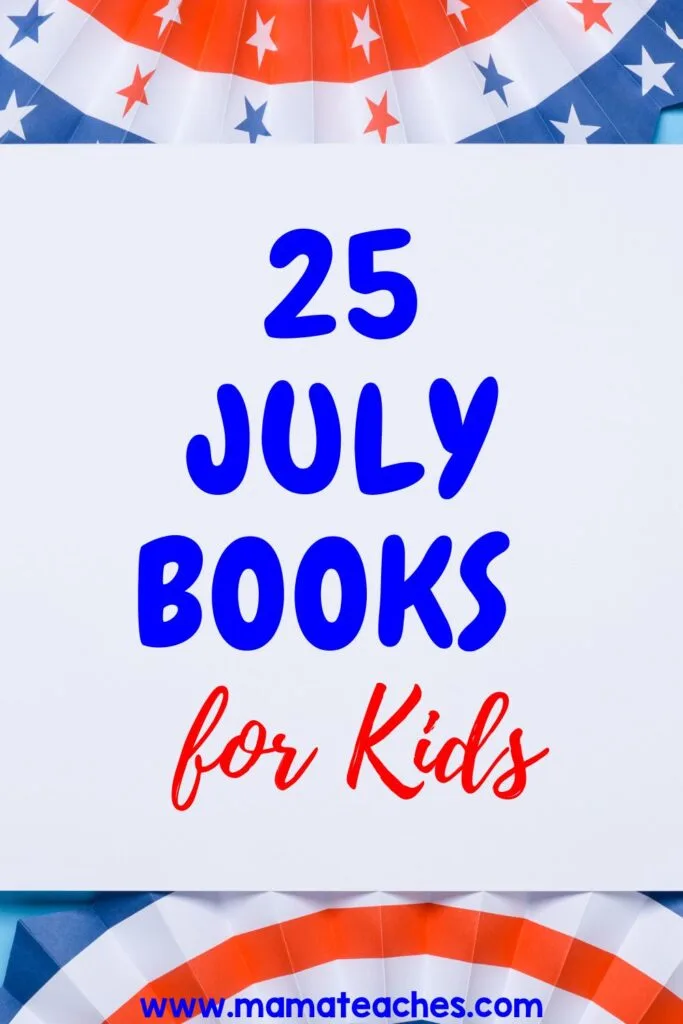 This article contains affiliate links to things that you might like.

Top July Books for Kids
Grace Anna may seem different, but she is maybe more alike to your little ones than they may know.
Help celebrate Disability Pride month by teaching your kids that although people may be different, they aren't their disability. They can still do many amazing things.
Samuel, a young boy on the autism spectrum, sees the world a bit differently than his classmates.
So when tasked with making a piece of art, Samuel shows his talent.
Starting at a new school can be challenging for any kid. For Mimi, that means telling her new classmates about her different abilities and making new friends.
Buddy Bison is a stuffed toy clipped onto a backpack, or at least he was. He comes to life, shows Elena around Yellowstone, and helps her find her twin brother.
Follow a plastic bag on his journey through the ocean and to a second chance facility.
Learn about plastic pollution and how it affects the animals in the sea.
This small book packs a punch for one-liners and funny jokes. If you find this book a hit, there are many more joke books by Rob Elliott.
Not limited to only jokes, this pick for the July books for kids will keep your children entertained for hours.
Learn more about the history of ice cream with this information-loaded book created by the Smithsonian.
Everyone's favorite little monkey is going on an adventure to figure out how to combat the summer heat.
Read along as Curious George tries multiple ways to cool off.
This tale of Augustus, Gus, and Jackson is too sweet to pass up.
Coming from a low-income family, he left home at twelve to go to the White House and work as a kitchen helper.
After a few years, he became a cook and started experimenting with cool, sweet treats. One of his experiments was ice cream.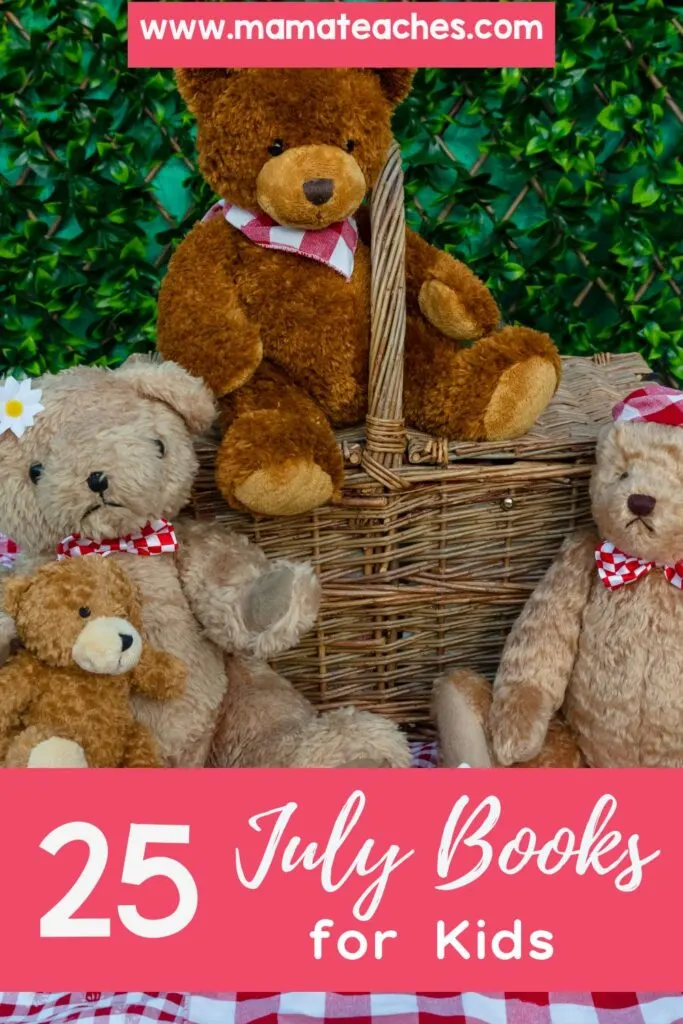 Little learners are introduced to symbols and monuments important to the United States of America, including the 4th of July holiday.
Part of the beloved "Night Before" series, this July books for kids pick is a great way to show kids how some people celebrate the Fourth of July.
Take your kids back to see what happened on July 4th before it became a day filled with barbecue and fireworks.
This book teaches your kids about the thirteen colonies and their desire for freedom.
Dive deeper into the Declaration of Independence with this chapter book from the makers of the Who Was series.
When Eddy loses his teddy bear, Freddie, he hunts to find it. This hilarious story will have your little ones laughing and holding on tight to their teddies.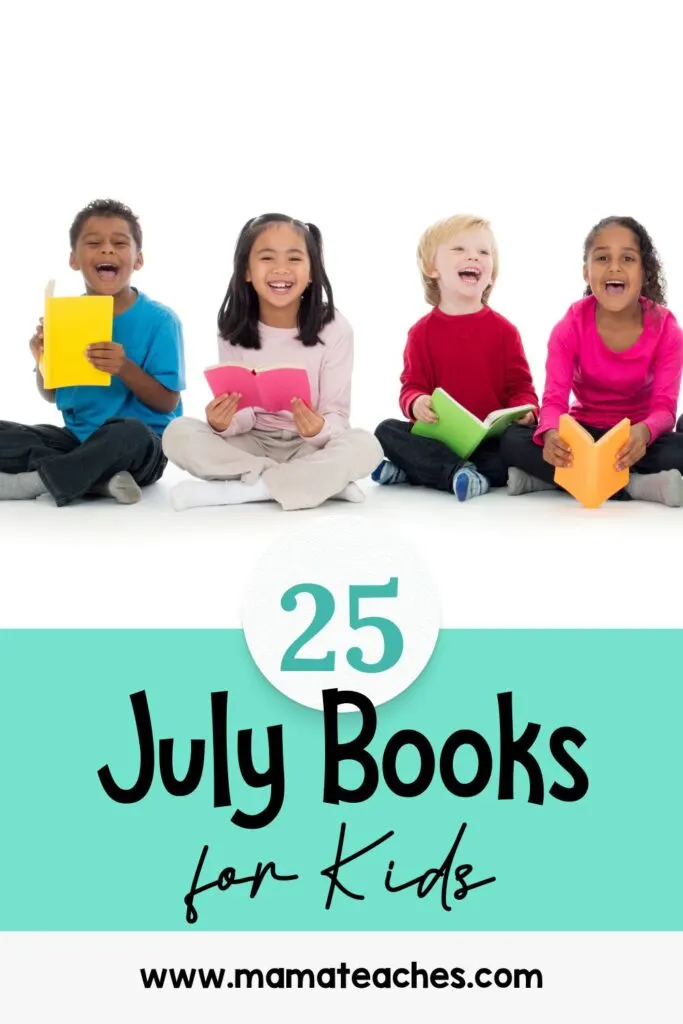 A great read (and song) to bring on your next teddy bear picnic!
Twyla brings her teddy bears as she travels to many different events. This book's gentle humor and wit make it a pleasure to read.
Introduce your little ones to the classic character, Corduroy! The friendship in this book between Corduroy and the little girl is inspiring for even the youngest readers.
Little Bear by Elsa Holmelund Minarik
This I Can Read book is an excellent addition to an early reader library.
Little Bear has been a favorite among children since 1957!
Winnie the Pooh is planting a garden in the Hundred Acre Woods. See what special surprises pop up in his garden.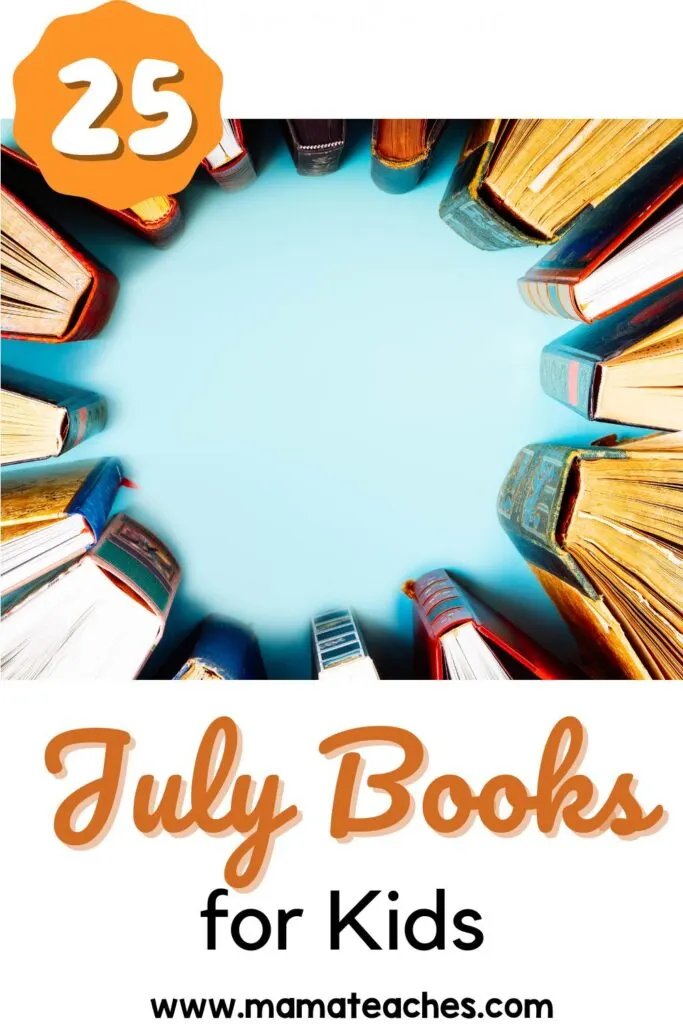 Let the horse lover in your house learn more about these beautiful creatures with this big book about horses.
It is filled with information about caring for horses, understanding the different breeds, and much more!
After the horse Shelby rides gets injured, she starts volunteering at a horse rescue. Shelby is amazed at what hidden gems are at the horse rescue.
This is a chapter book.
A horse randomly appears in a paddock by 12-year-old Clodagh's home. She starts to care for this horse and becomes friends with him.
What will Clodagh do when the old horse owner shows up and wants to sell him to a riding school with a bad reputation?
This July books for kids pick is an easy reader for young horse lovers.
When Penny visits her grandparents, they have a special surprise for her— a horse!
Penny and the horse, Pepper, team up to solve mysteries and save kittens!
A young girl daydreams about what it would be like to have a horse. This is a relatable picture book for many young horse enthusiasts.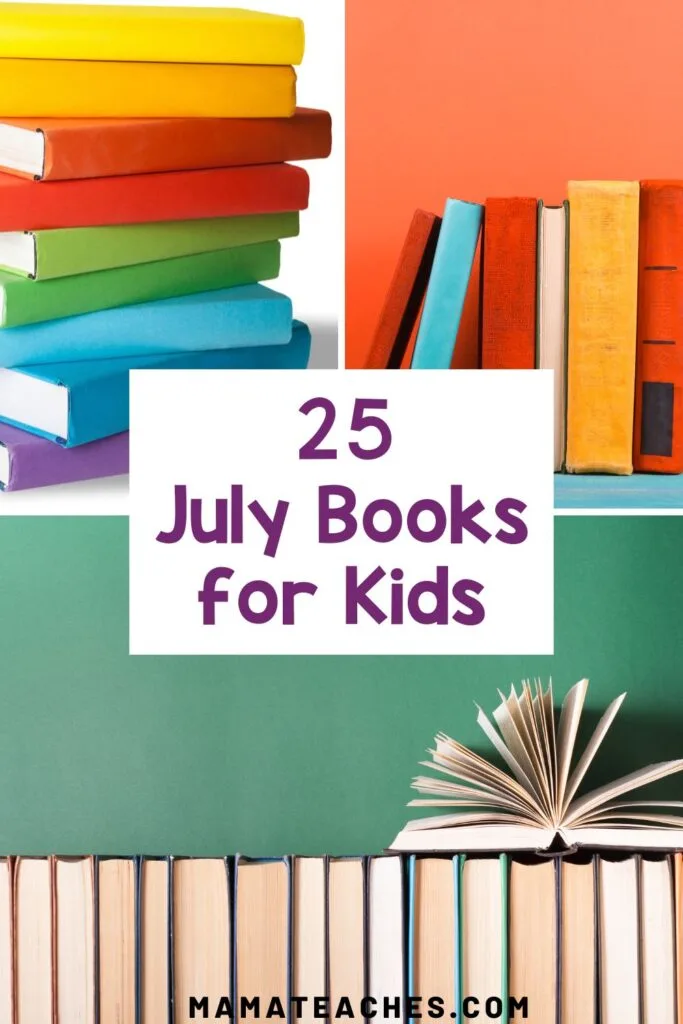 July Books for Children
Celebrate some special days in July with these fun July books for kids. From disability pride and inclusion to reducing plastic waste, there are books on this list that will significantly impact the world.
You May Also Like…