One of the most important things you can do during the back-to-school season is figure out how to save money on school supplies!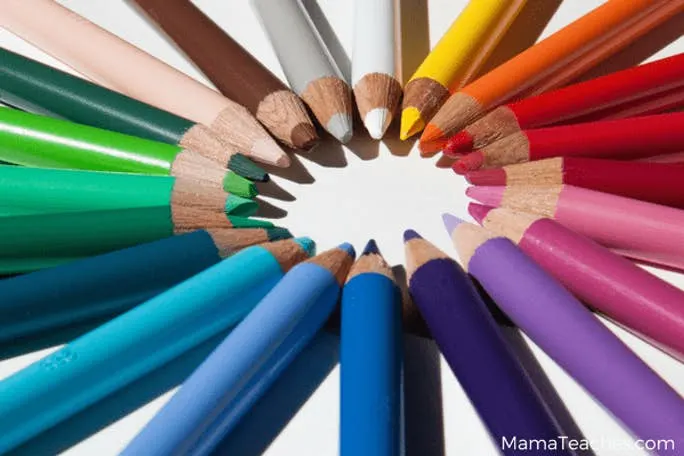 This article contains affiliate links to things that you might like.
The start of school is quickly approaching, and with it comes the daunting (not to mention expensive!) job of shopping for school supplies.
Even though we homeschooled for years, school supplies were just as much fun to shop for as our public school counterparts.
Now that the kids are in public school?
Holy supplies, Batman!
We desperately needed to figure out how to save on school supplies so that we weren't broke!
If you are determined not to break the budget this fall like we are, check out the easy tips and tricks below.
They are sure to save you time and money.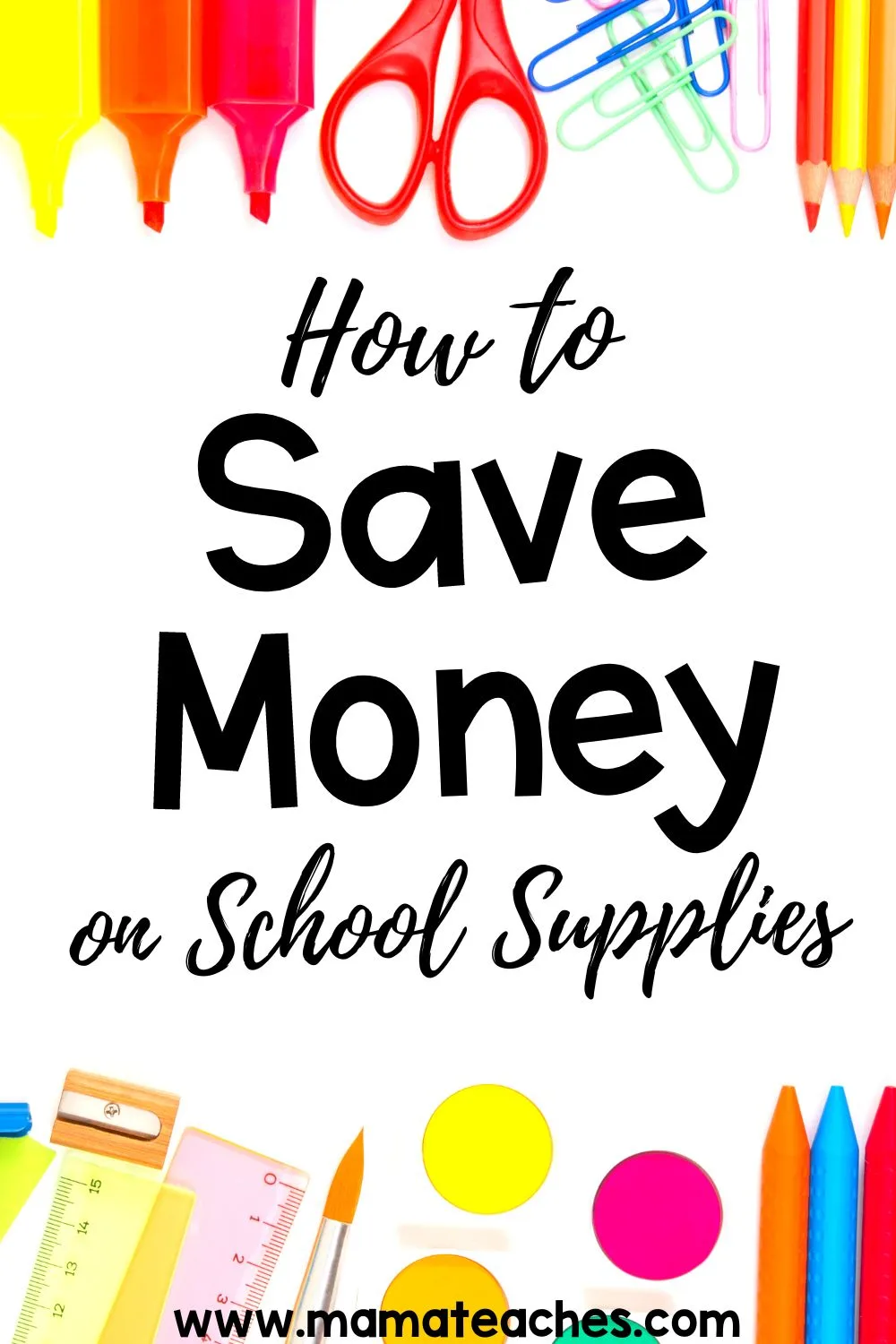 This article contains affiliate links to things that you might like.
How to Save on School Supplies
WHEN TO SHOP
Whether comparing ads and driving around town or shopping for supplies online, the best time to shop is when the sales hit the stores.
Traditionally back-to-school sales started flooding stores in mid-July, but nowadays, you'll find sales on school supplies starting at the end of June!
So be prepared to shop early and often to take advantage of the best sales.
PRICE MATCHING MAKES SHOPPING EASY
Instead of spending the money that you plan on saving on school supplies on gas for your car as you run from store to store, find a store that matches prices.
Bring in the store ads that feature the items you would like to buy on sale at a lower price and show them at checkout.
If the store matches prices, they will give you the price that is shown in the other store's weekly ads.
It is an easy way to make shopping for school supplies less of a hassle (and less expensive!).
Be sure to check online prices as well.
Sometimes online retailers have great sales during the back-to-school season!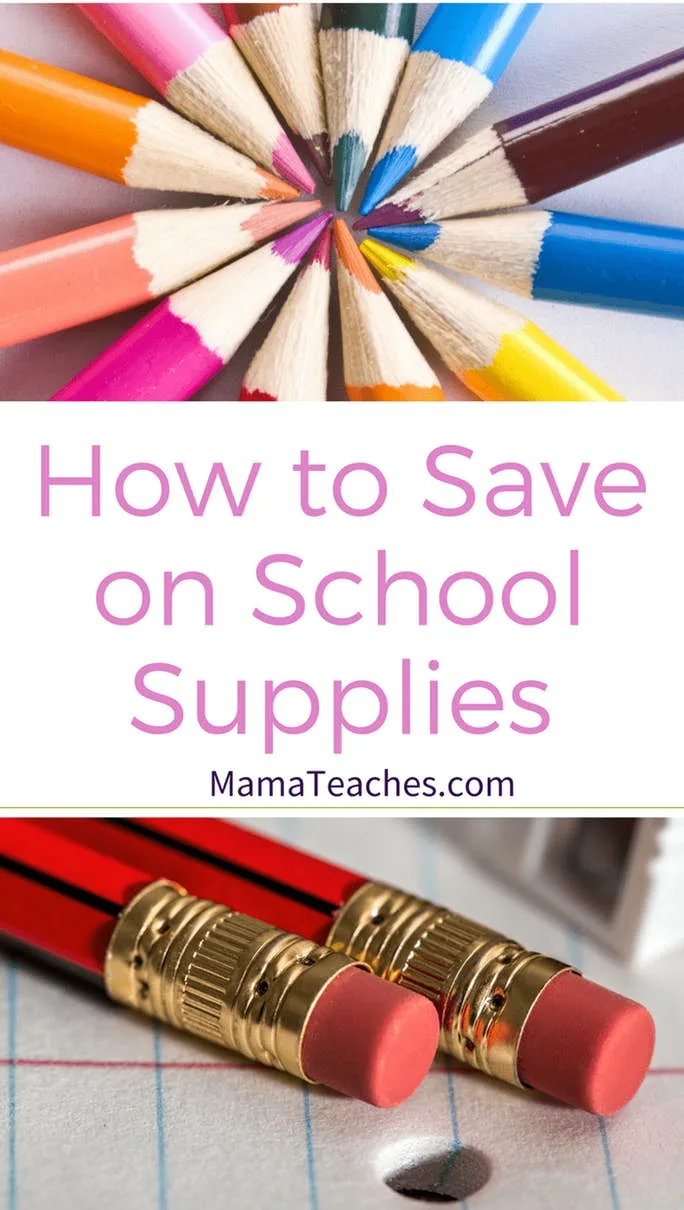 BUY THE LIST
If your child is attending public school, this one is for you!
Most schools will send out a supply list in the weeks before your child goes back to school.
Stick to the list and purchase only what is on it.
If your child wants something different than what is on the list, give him the option of helping to pay for it.
CHECK THE DRAWERS
Before heading out to the store, check to see if you already have any of the items left on the supply list for the upcoming school year.
Your child may have things left over from the previous year that can be used again.
Also, be sure to check those junk drawers and last year's backpack to see if any treasures are hiding there.
---
What are your favorite tips and tricks for saving on school supplies?
Share with us!
And don't forget to print out your free homework checklist sheet so that you're ready for the start of the new school year!
YOU MAY ALSO LIKE…