Spring has sprung!
Ring in the change of season with these 25 March books for kids.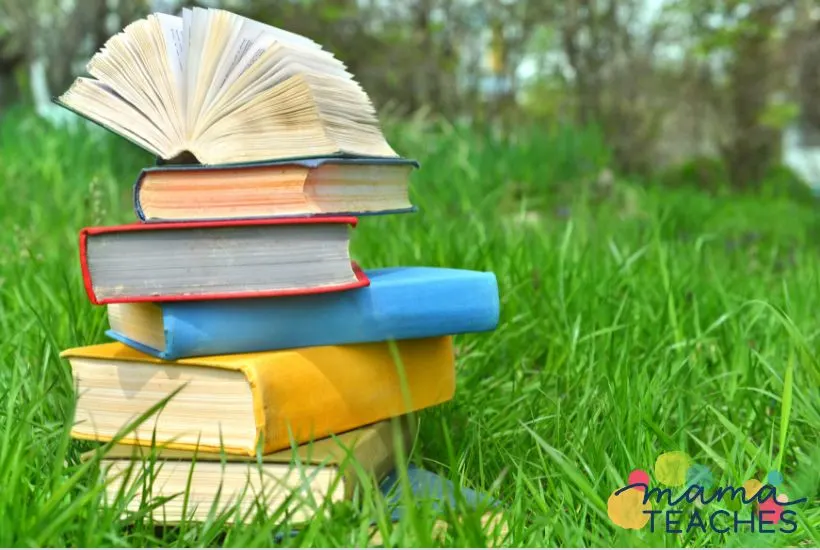 This article contains affiliate links to things that you might like.
Themes of March Books for Children
March promises spring, but sometimes the weather does not cooperate.
You can bring a burst of springtime cheer into the school day with these 25 March books for children.
Most celebrate the wonder of spring, from gardens to windy days, but some highlight March's most notable holiday: St. Patrick's Day.
With all these choices, students from pre-K through elementary school are sure to find a bundle of great books to read.
Use them as read-aloud or stock your reading corner with these March-themed books for kids.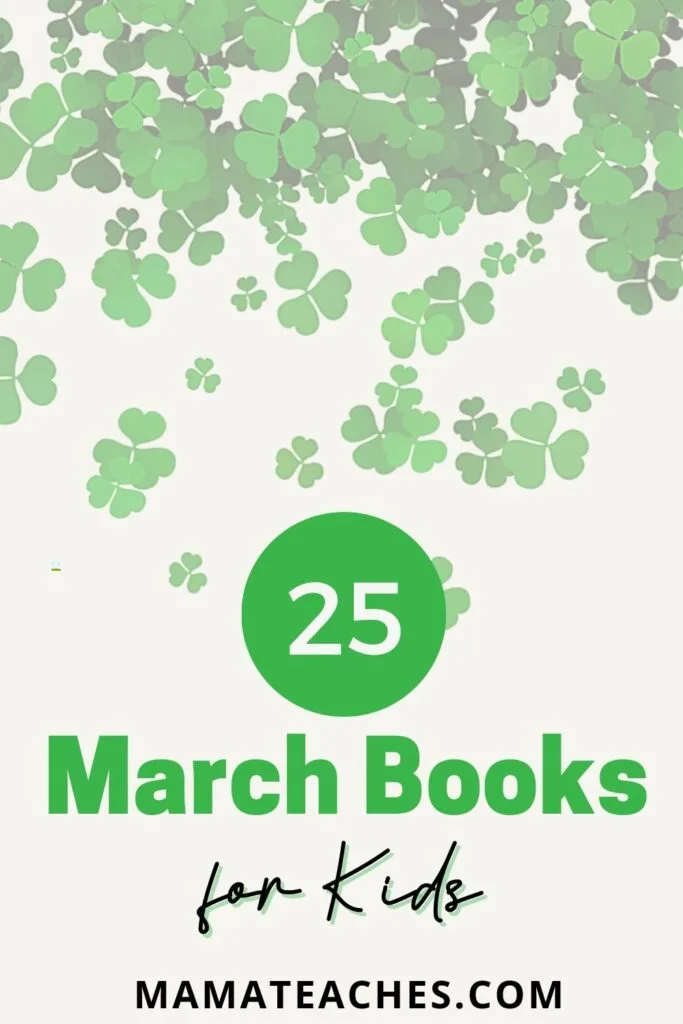 Top March Books for Kids
Every book on this list has entertaining text and vibrant illustrations.
You can't lose!
Mama and Baby Bunny see the advance of spring as a parade of their favorite friends: budding flowers, floating butterflies, and buzzing bees.
This book from the Seasons series features detailed photographs and bold text.
It's perfect for emerging readers.
Lola (from the Lola Reads series) is inspired by poems about gardening.
She decides to plant her own garden, and she and her mother make all the necessary preparations.
And then…she waits.
What does she do while she waits for her garden to grow?
In typical Lola style, she creates a flower book.
This cheery book is a metaphor come to life.
The messy, muddy lion roars through the start of the book, while the gentle, frolicking lamb becomes more prominent as the book progresses.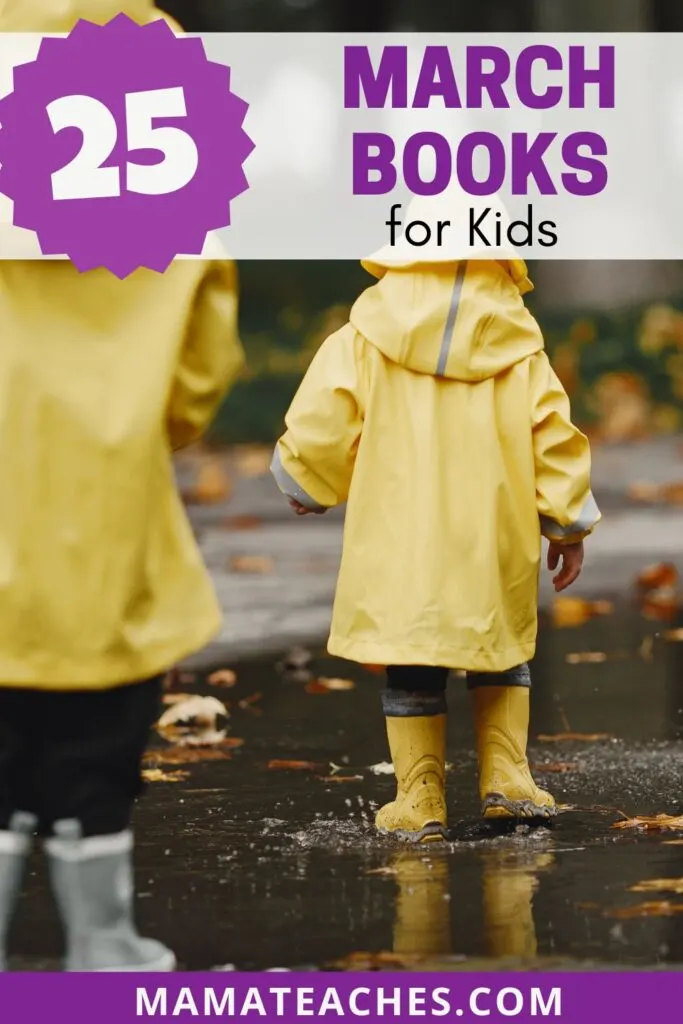 Rainy March days are perfect for finding wiggly worms.
This poem has vivid illustrations and an upbeat attitude about those dreary March days.
This story is a poem written in verse about the antics of the wind.
It blows umbrellas, scarves, and even wigs away from their owners…until it changes its mind.
Bear and Mole fly a homemade kite, but then a strong gust of wind snaps the string.
Their loss is someone else's gain; the kite provides shelter for a nest of baby birds.
This book of poetry explores the beauty of nature in every season.
This pop-up book features a frog's mouth that opens and closes (as well as other pop-up animals).
The green frog is interested in the eating habits of the other swamp creatures until he meets one who is hungry for a big, green frog!
This book is a delight!
This is more than a book–it's art!
The hand-cut illustrations create the illusion of the entryway to a forest at night.
As each page turns, you'll meet another forest creature.
If you slow down, you'll notice beautiful moments happening in the quiet of nature.
This book features 50 small natural wonders, from rainbows to bee hives to shooting stars.
Perfect for upper elementary.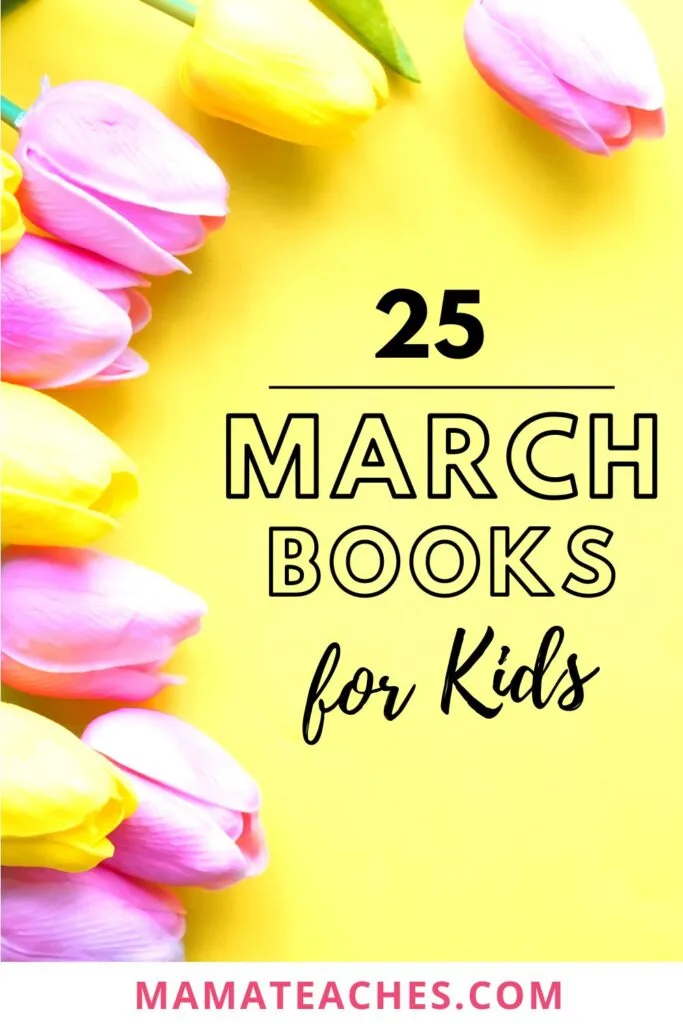 What are the signs that spring is near?
This young boy notices all the signs as he walks outside.
From the Seasonal Walks series, Grammy and her grandkids are out on a walk in the springtime.
Grammy points out 24 kinds of flowers.
Perfect for kids who love nature study.
Can you have too much of a good thing?
Rabbit finds out the answer.
He can't stop collecting carrots, but they are crowding him out of house and home!
His friends offer to help (but they have no idea what they are getting into).
Winter means brown, brown, brown all around.
A boy and his dog decide to grow a garden to get a little green.
They discover a new color while they wait for the garden to grow: hopeful brown.
This book explores the world of plants often overlooked: the space between stalks, the veins of leaves, and the hidden world beneath the soil.
When the Gaines family decides to plant a garden, they have no idea of the obstacles they will face (like bunnies eating everything!).
In the end, they cultivate patience and the ability to learn from their mistakes.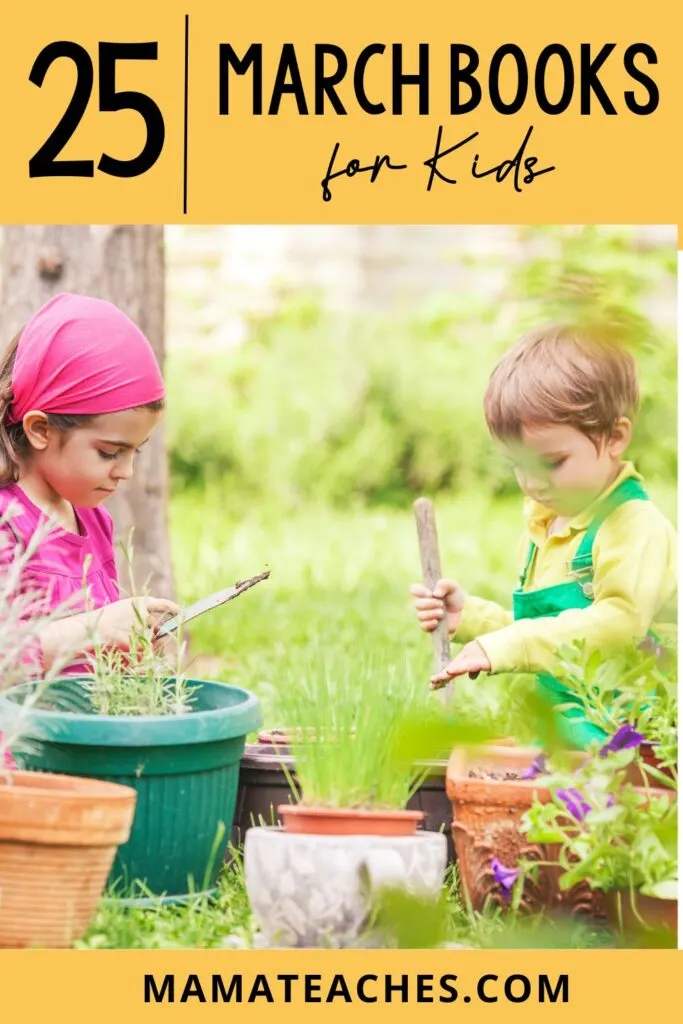 This educational book focuses on the amazing honeybee and what we can do to help it flourish.
This book is written in verse.
It follows the adventures of a honeybee as it travels from flower to flower.
Mole is ready for spring, but his friend Bear is still sound asleep.
What kind and caring acts can Mole do to wake Bear up?
Pete the Cat is back and ready for some St. Patty's mischief; he wants to catch a leprechaun.
He'll need more than good luck to catch one!
This version includes 12 St. Patrick's Day cards, a fold-out poster, and stickers.
This book is a clever riff on Clement Moore's poem "The Night Before Christmas." Tim and Maureen set a trap to catch a leprechaun in order to find his pot of gold.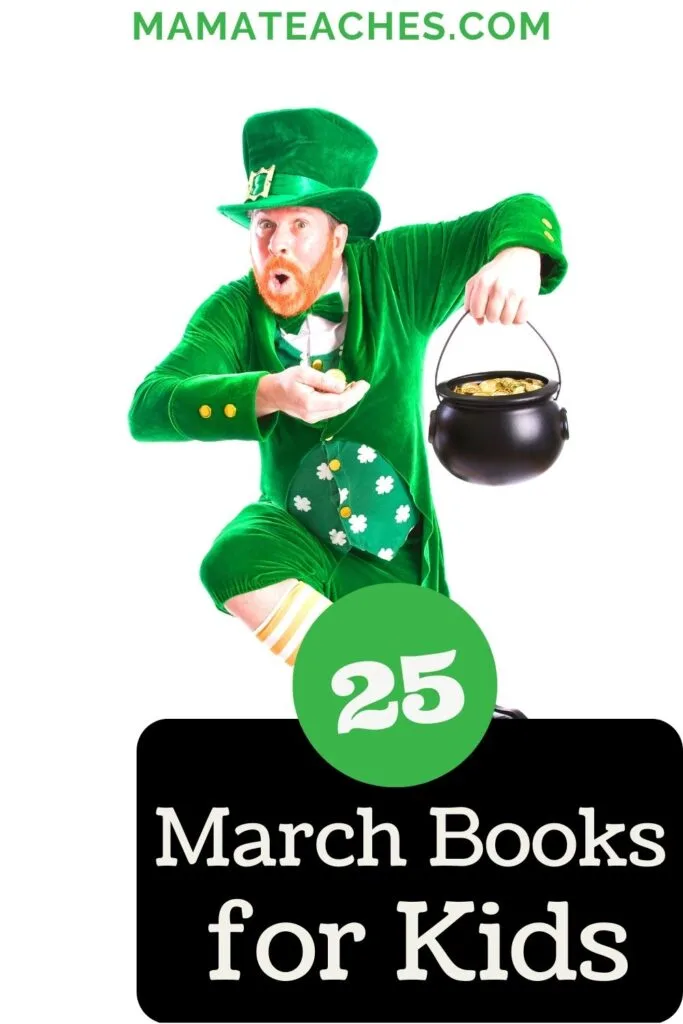 What is the Old Lady swallowing now?
From the There Was an Old Lady series, this time she swallows items that will help her make a rainbow.
How do you catch a leprechaun?
This book gives fun tips and tricks.
You can even build leprechaun traps in your classroom!
This preschool counting book assembles ten lively leprechauns at the end of the rainbow.
March Books That Kids Will Love
Kids love the novelty of themed books.
Capture their interest and imagination with these 25 March books for kids.
Who knows?
All that wind and rain could provide the perfect opportunity to read more this month!
You May Also Like: