Is your classroom ready for March? Decorate your bulletin board with charm by using one of these fabulous March bulletin board ideas.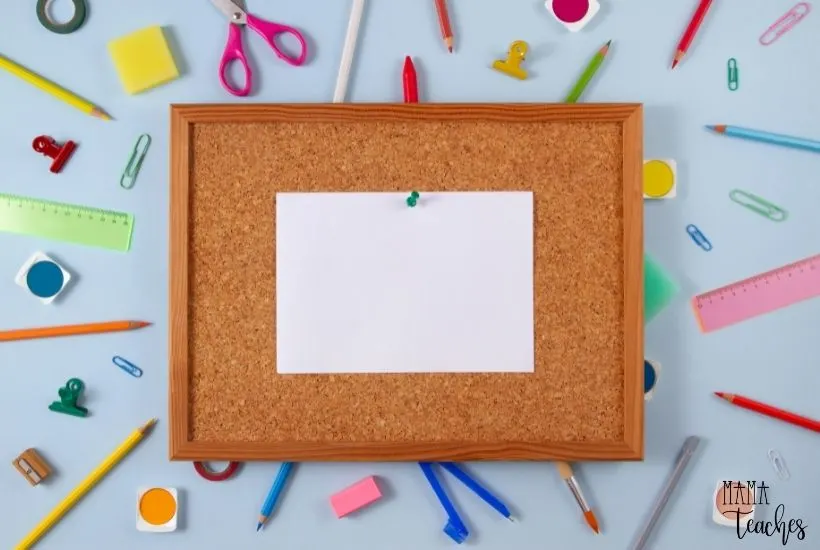 Bulletin Board Ideas for March
When you get to March, you are rounding the last bend of the school year.
Freshen up your classroom with a clever March bulletin board idea.
Here are some reasons to celebrate this blustery month:
For even more reasons to celebrate, check out this list of Weird Holidays in March.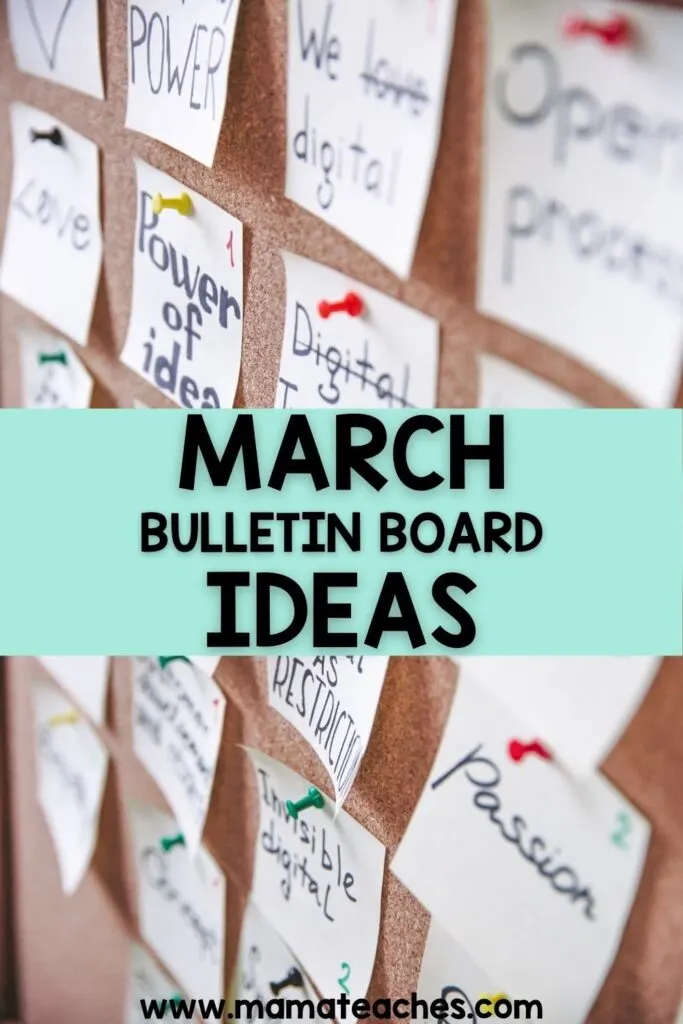 March Bulletin Board Ideas for the Classroom
From rainbows to March Madness, we've got 20 March bulletin board ideas that will refresh your classroom.
Rainbow Chain to Pot of Gold
This eye-catching bulletin board can cover a large or small board; simply make the paper chains fit the available space.
Rainbow Science
Work with the March theme (and all the spring rains) to turn a science lesson into a dynamic bulletin board.
Eric Carle Bulletin Board
This pre-K board honors author Eric Carle and his ABC book. Pick your class's favorite author and create a bulletin board that honors him or her for National Read Across America Day.
Dr. Seuss Bulletin Board
Here is a Seussian board on the same theme. It works doubly well since March 2 is also Dr. Seuss's birthday.
Oh the Places You'll Go Minifigure Board
This is a different take on a Dr. Seuss bulletin board. The quotation is from Oh the Places You'll Go. I'm not sure how long the balloons would last, but the idea is very cute.
March Madness for Books
This creative bulletin board hooks in the sports fans with math and reading. The class voted on their favorite books, and the winners were announced bracket-style.
Women Leaders Bulletin Board
I like this bulletin board idea because it is adaptable and easy-to-assemble. Print out some coloring pages of famous women and have the children color them.
It's a great way to have a discussion about who these women are and what contributions they made. Then mount the pictures to a board–easy peasy!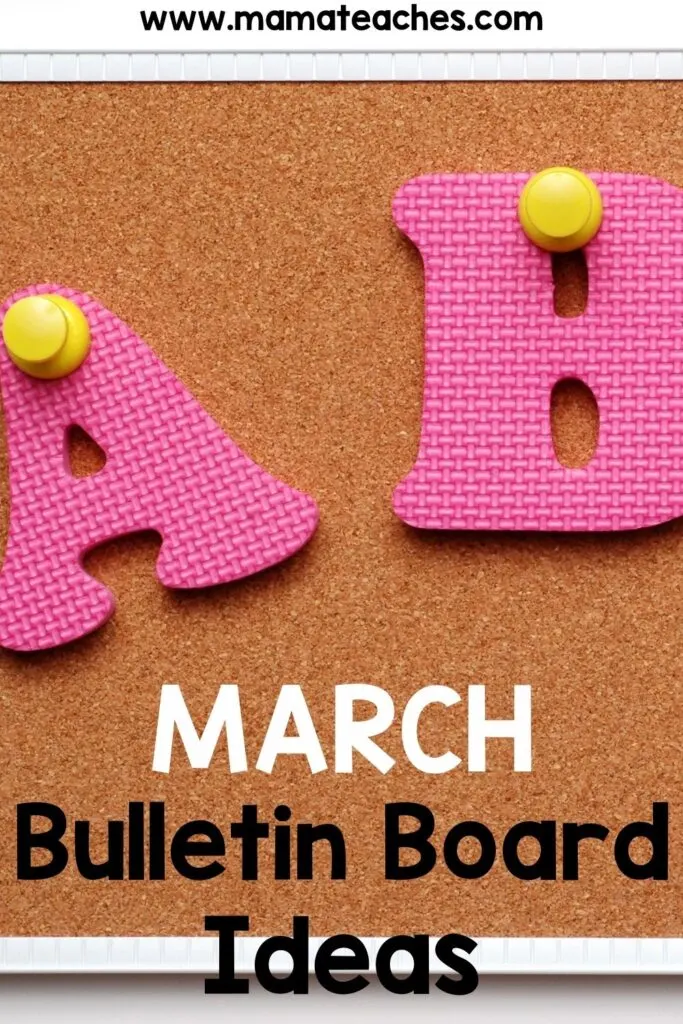 Appreciation Bulletin Board
This sweet bulletin board is a great way to show people how much you appreciate them. You could honor your students, your volunteers, or your maintenance or cafeteria staff.
March Weather Craft Bulletin Board
I love bulletin boards where the students help make the contents. These adorable lions and lambs showcase student writing as well.
Horton Hears a Who Bulletin Board
I just love this quote from Dr. Seuss. It is worth proclaiming from a bulletin board!
Artistic Rainbow Bulletin Board
This artsy rainbow bulletin board has some serious wow-factor! If you have the patience (and the staples), this lovely board can metamorphosize your classroom!
March Schedule Board
This utility board houses the class schedule and calendar, all the while rocking the March spring theme!
Teachers' Lounge Bulletin Board
Okay, I know this isn't for a classroom, but it's perfect fo the teachers' lounge! This interactive board invites teachers to write down the laughable things they never thought they'd say.
Spring Bulletin Board
March is technically the start of spring. If the outdoors still looks bleak and wintry, add some bright blooms inside.
Birthday Bulletin Board
This bulletin board idea is so creative! The birthday boy and girls get their names posted on the cabin windows.
Spanish Bulletin Board
I love the message of this board–perfect for any class. "You don't find luck; you make it."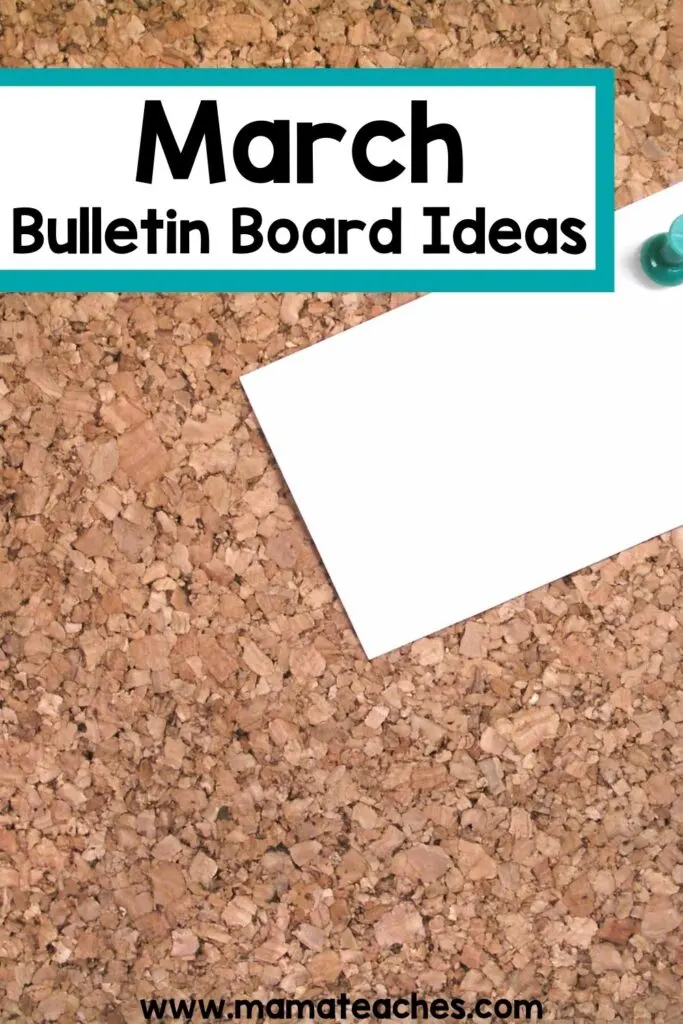 Letter Blends Reading Bulletin Board
Young readers practice adding letters to create new words. A cloud has a letter pait like "__ot" and the child completes the rainbow by adding a letter to form a word (like "pot," "got," and "not.") This bulletin board celebrates learning to read and write!
Women's History QR Code Bulletin Board
This is an incredible idea for older students! You might as well take advantage of the students' ever-present smartphones to decode this mystery board.
Prizes go to the students who can name all the women. Each QR code goes to a biography site of a famous woman of history.
Arnold Lobel Bulletin Board
Are there any other Frog and Toad fans out there? Here is another fantastic board for National Read Across America Day.
Spring Poem Bulletin Board
Tell me this bulletin board doesn't make you smile! This board is guaranteed to lower the stress and increase the good vibes!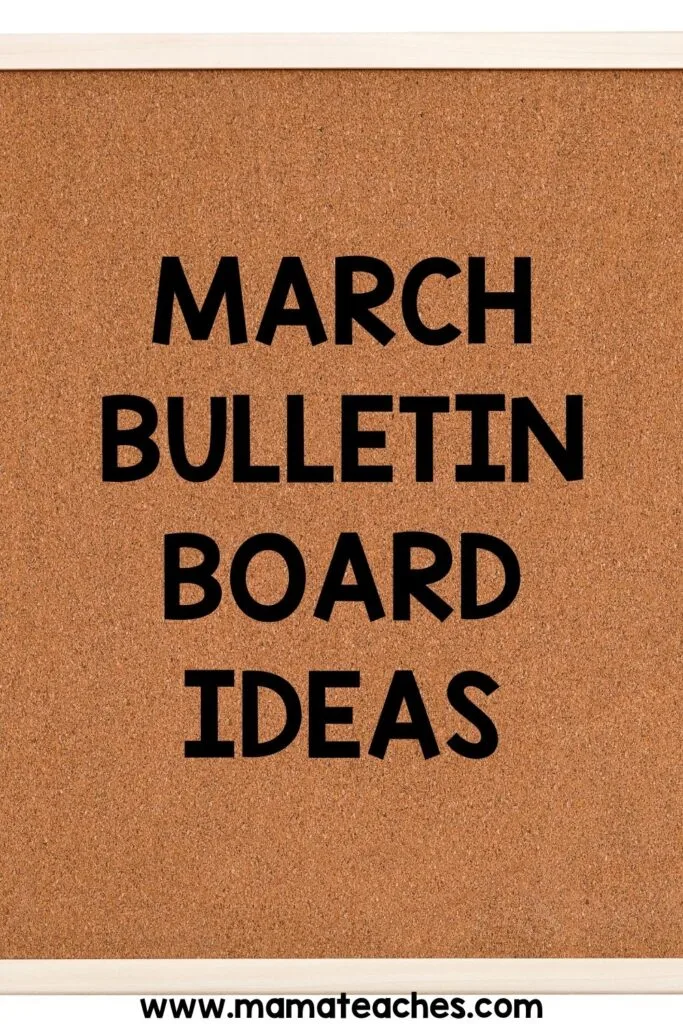 March Bulletin Board Ideas for the Classroom
So long winter! Greet the spring (and the homestretch of the school year) with one of these bold and bright bulletin board ideas for March.
You May Also Like: