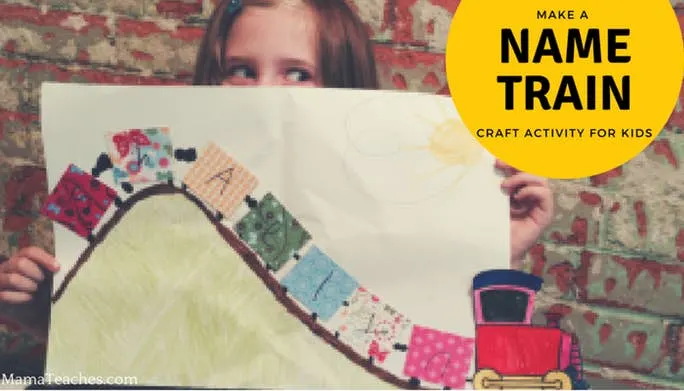 This article contains affiliate links to things that you might like.
All aboard!
We've been studying trains this week after riding on a local railroad a few weeks ago piqued our interest.
One of the easy and quick kids crafts for the week was a Name Train that reinforced fine motor skill development, name recognition, spelling, and more.
Depending on the length of your child's name, it could anywhere from 15 to 30 minutes to do this craft activity, but it's totally worth it.
If you're working on a train unit study too, be sure to check out this list of Train Books for Kids that are perfect to read while you learn.
We also enjoyed watching the following video about some of the fastest trains in the world.
Did you know there's a train that goes almost 400 mph?!?
Name Train Craft Activity for Kids
Age: Preschool & up!
Time Needed: 15-30 minutes
​
Materials:
Colored Construction Paper
1 Large Piece of White Construction Paper
Scissors
Glue
Markers (Make sure you have a black marker too!)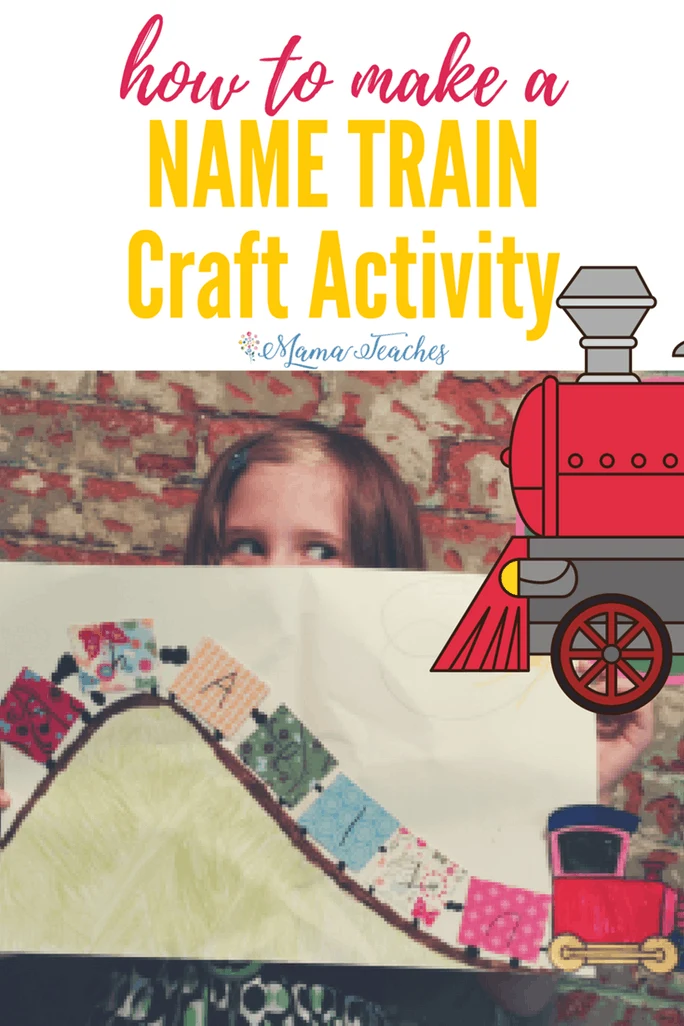 Directions:
Color and cut out the train engine.
Cut out one rectangle (train car) for each letter in your name.
Write one letter on each rectangle.
Arrange the engine and cars on the white construction paper and glue them on.
Draw wheels for the cars using a black marker.
Draw tracks under the wheels.
Display your name train in your room or on the refrigerator.
​
If you decide to do this craft, snap a photo and let us know how it goes by posting it below or tagging us on Instagram @MamaTeaches!