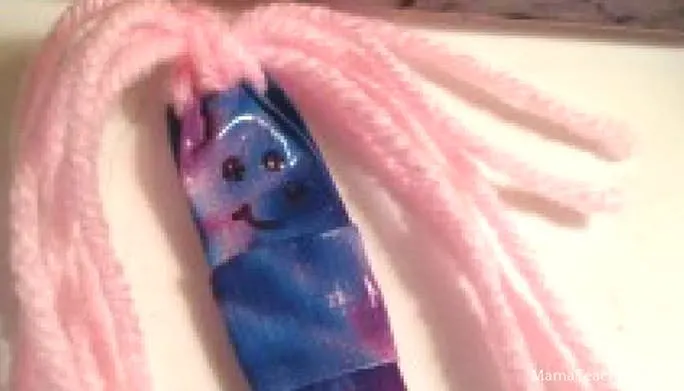 This article contains affiliate links to things that you might like.
Getting the kids to read during the summer isn't always easy when water gun fights and bike riding are beckoning to them from the sunny outdoors.
To help pique their interest and their desire to read, we enrolled them in our community library's summer reading program and created new bookmarks.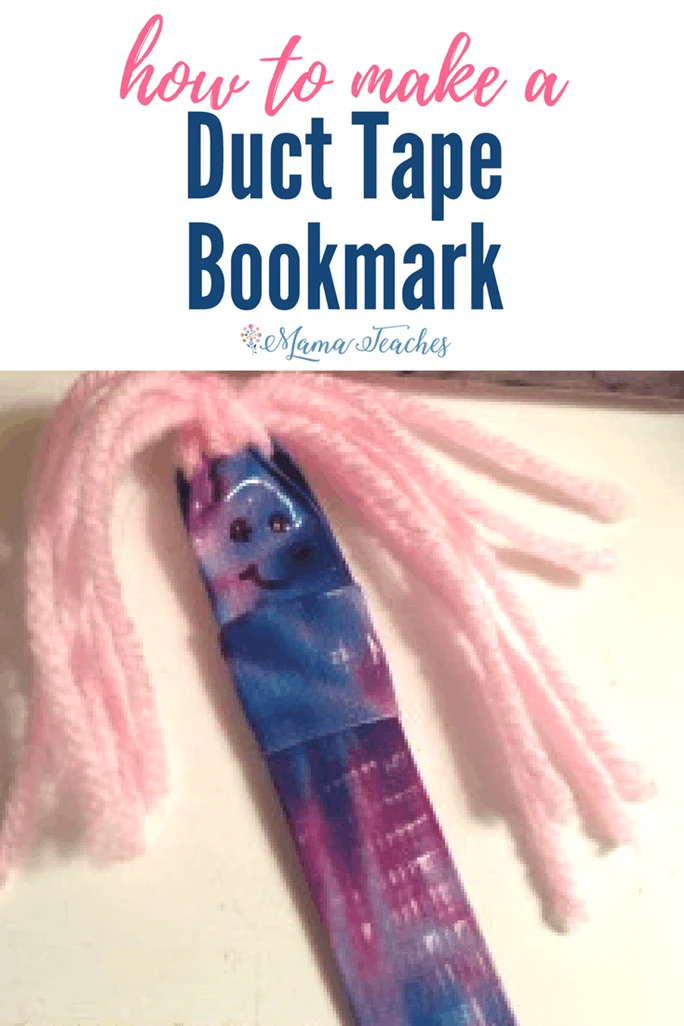 This article contains affiliate links.
Since duct tape is always a fun (and sticky!) crafting material, we decided to use it to create the quick and easy funny face bookmarks below.
You can get your duct tape from any large box store (we got ours from Five & Below) or have something like this fancy schmancy Frozen one delivered to your door.
No matter where you get the duct tape, make sure the pattern or design is something your kids like.
Camo was awesome for my reluctant reader sons!
Go bold and try making the bookmarks a few different ways, so that you keep your kids interested and excited about using them.
Duct Tape Bookmark Craft for Kids
Ages: 5 and up
Time: 15-20 minutes
Materials Needed:
Yarn
Scissors
Permanent Marker
Directions:
Start by ripping off a strip of duct tape that is approximately 8″ long. You can make it as long as you want, but we found that length to work well for us.
Place the duct tape on the table sticky side up.
Carefully fold one length in toward the center and press down. Repeat with the other side so that the edge lines up with the first side that has been folded in. There should be no sticky part showing now.
About 2″ from one end, bend the strip of duct tape over to create the loop. Since there's no sticky side showing anymore, you will need to rip another strip of duct tape – approximately 3″ long – and wrap it around the bottom of the fold so that you have a loop.
Cut 12 6″ strips of yarn and tie them together through the loop for hair.
Draw on eyes and mouth with the marker and you are ready to go!
WORD OF CAUTION: Working with duct tape is tricky, so patience and precision are necessary.
We learned this the hard way.
​
Did you make a Duct Tape Bookmark?
We'd love to see your work!
Share it with us by dropping a photo below or tagging us on Instagram @MamaTeaches!