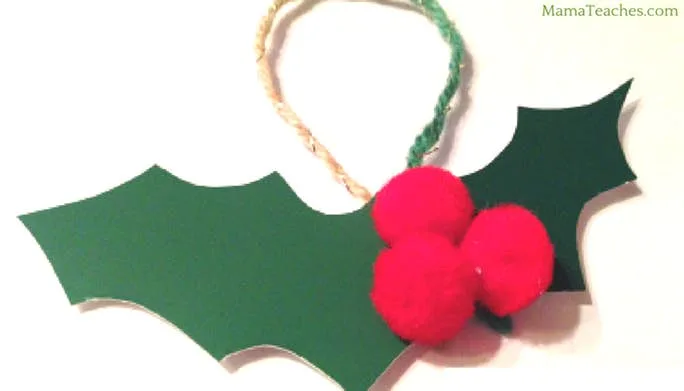 While making the Paint Chip Reindeer and Paint Chip Christmas Tree ornaments, we were having such a good time that it seemed only natural to keep going with the paint chip theme.
Today's ornament is full of berry-goodness and holly happiness. Best of all? The paint chips are free!
​
Paint Chip Holly Ornament
Ages: 4+ (with adult supervision)
Time: 15 minutes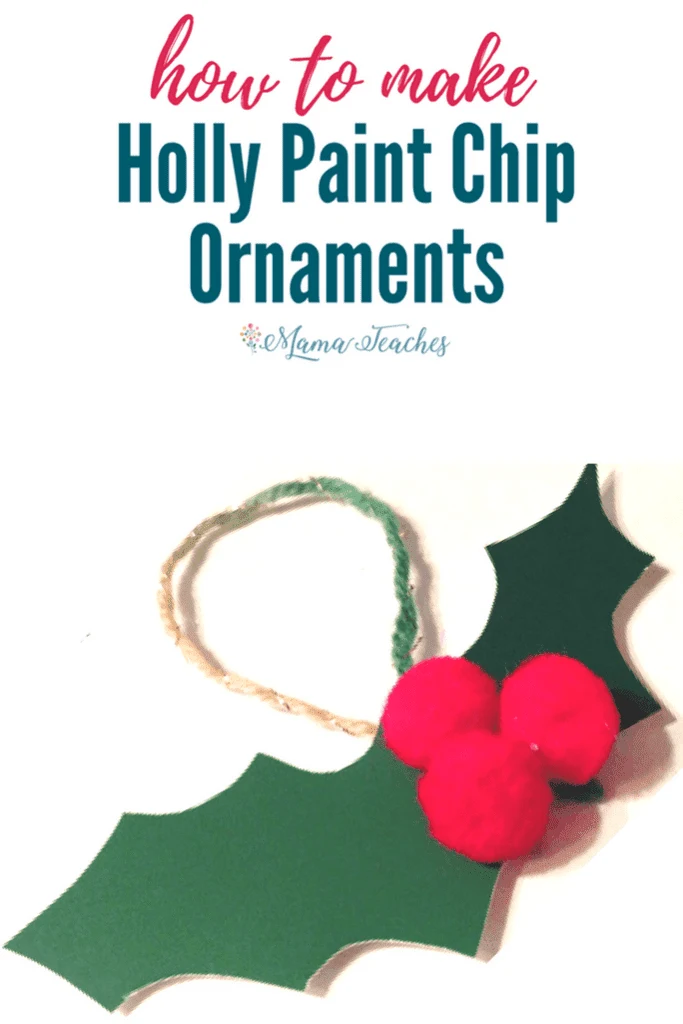 Materials Needed:
Paint chip
Scissors
Yarn or ribbon
Tacky Glue
Red pompoms
Tape
​
Directions:
Cut out two holly leaves from the paint chips.
Glue the holly leaves together at one end overlapping slightly.
Glue three red pompoms in the center of the holly leaves juncture.
After the glue has dried completely, fold a 6-inch piece of yarn in half and tape the ends together on the back of the holly.
Hang on your Christmas tree and enjoy!
​
Hint: These would also make great gift tags for your holiday presents!
​
Show us your creations! Snap a photo of your Holly Paint Chip Ornament and post it below or tag us on Instagram @MamaTeaches!