Heading off for a college tour?
Here are questions to ask during a college visit to make sure it's a good fit for your child.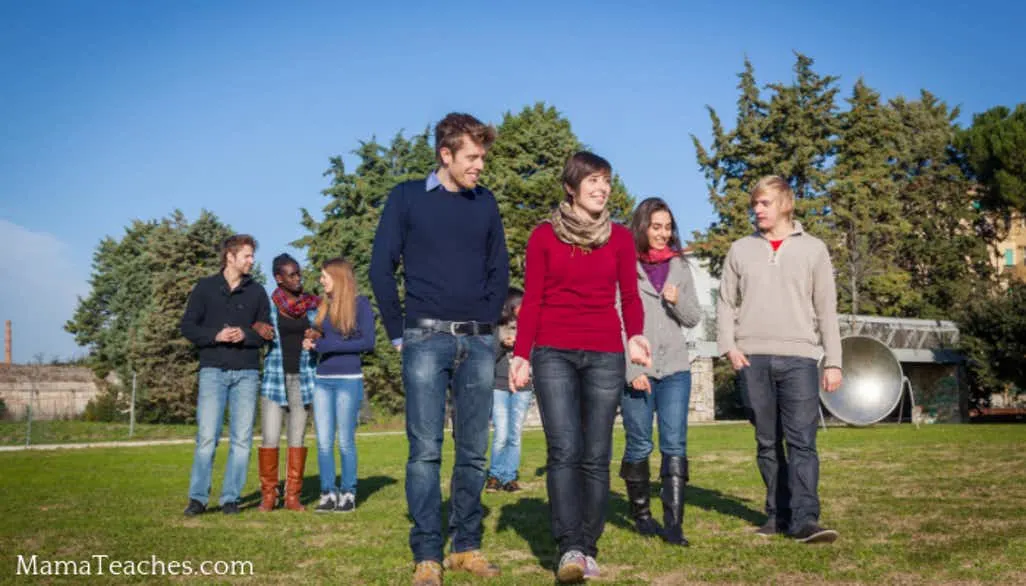 This article contains affiliate links to things that you might like.
I was compensated for my time writing this review, but all opinions are my own.
Have you ever been torn between excitement and the urge to burst into hot mess Mama tears?
Friends, that's me lately.
My oldest has started looking at – dare I even type it? – colleges!
HOW?!
How has life gone by so fast that instead of worrying about having to watch one more episode of Veggie Tales that I'm now thinking about things like student loans and sending my child out into the world.
As he would say, "Pull it together, Mom."
So, I'm trying to get a handle on not only myself (ha!), but the whole college visitation process in general.
We're looking for schools that are homeschool friendly and that are not known as party schools – much to his dismay.
As we begin preparing for college visits, we've started to gather some questions to ask during a college visit that will give us a better idea of which schools will be a good fit and which ones are probably not.
Here's what we've come up with so far.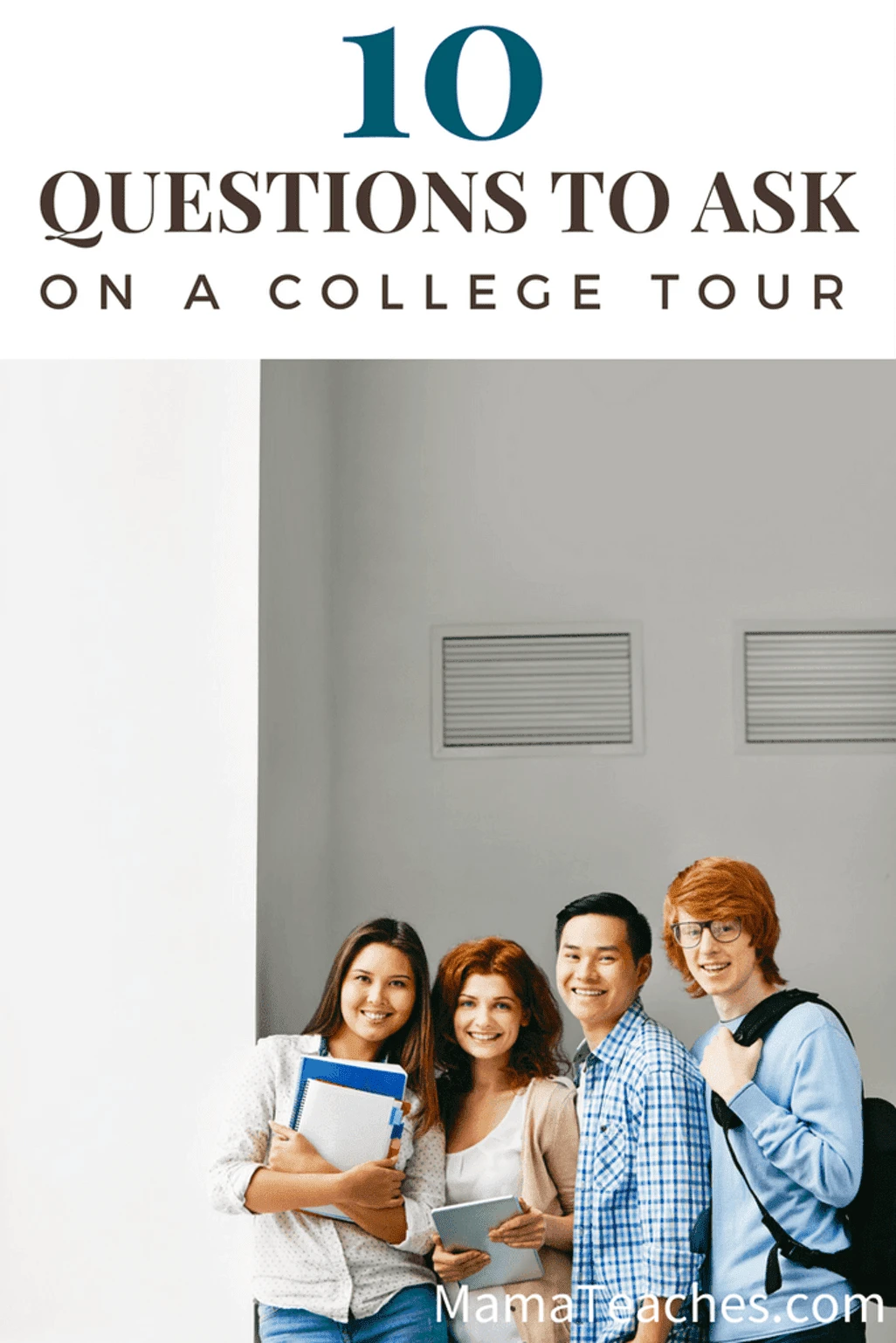 10 Questions to Ask During a College Visit
1 – WHAT'S THE LEARNING COMMUNITY LIKE FOR FRESHMAN?
Many schools have a Freshman experience class that all incoming students are required to take.
Some don't.
At the very least, it's good to know what that expectation will be!​
2 – WHAT IS YOUR RELIGIOUS PHILOSOPHY?
If you're looking at a state school, this isn't going to be an issue, but we've found that a lot of homeschool friendly colleges tend to be smaller liberal arts colleges with a Christian faith.
For example, Spartanburg Methodist College, a two-year liberal arts college in South Carolina is not only homeschool friendly, they actually waive the application fee for homeschool students!
Have you seen some of the application fees out there?!
Holy guacamole, I was afraid we'd have to take out loans just for the application fee for some of them.
Having the fee waived though?
That's sweet!​
3 – CAN WE COME BACK FOR A SECOND TOUR AT ANY TIME OR DOES IT HAVE TO BE DURING AN OPEN HOUSE?
This may seem like a strange questions since you're actually on the tour, but as a former tour guide for Open Houses for my alma mater, I can tell you that what you see early in the morning on an Open House day can be drastically different from a weekday when classes are in session.
No matter where my son decides to go, I want to make sure we do both!
In addition to offering the waived application fee, Spartanburg Methodist College also offers Open House days, as well as tours by appointment Monday through Friday.
I think it's really important for us to see both the shiny finish of Open House and the real-life, unfiltered day during a tour.
Transparency is key.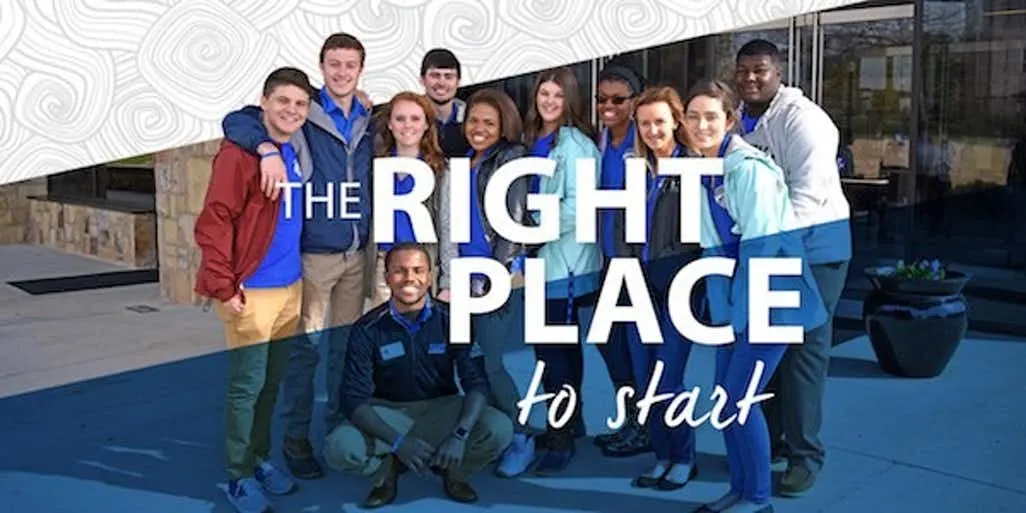 4 – HOW MUCH TIME DO STUDENTS TYPICALLY SPEND STUDYING?
Expect the answers to vary on this question depending on your tour guide.
It's all a matter of perspective and personal experience, but it will give you a general sense of how much focus there is on academics.​
5 – WHAT'S THE AVERAGE CLASS SIZE?
If you're heading off to a four-year college, be sure to specifically ask about first year undergraduate classes that tend to be larger than higher level classes.
Class size is important, because if your child is more timid or really doesn't thrive in large groups, a class with 75 other people might be completely overwhelming.
One of the things I like about Spartanburg Methodist College (can you see where I'm pushing my son? ha!) is that they only have 800 students.
That means 400 per graduating class (it's a two-year school) which translates into small classes where students can actually get to know their professors.
6 – HOW MUCH FINANCIAL AID TO STUDENTS TYPICALLY GET?
This question can be tricky if you're asking your tour guide, because he or she may not know.
However, if you're on the campus, be sure to stop by and talk with the financial aid office before you go.
Pick their brains about the types of financial aid available.
During Open Houses, many financial aid offices will actually speak during the general presentation or have a booth in the cafeteria where you can pick up information.
7 – WHAT'S THE GRADUATION RATE?
If there are 1,000 incoming freshman every year and only 100 of them graduate – RUN!
There will obviously be drop out rates and that's fine, but the graduation rate should be significant.
If it's not, there may be issues with the academics and the support services that are offered to students to help them succeed.
Also look at two-year colleges vs. four-year.
For example, at the end of two years, students who attend Spartanburg Methodist College will graduate with an Associate Degree that can either be used to transfer into a four-year university or used when applying for a job.
It's a great option for students who may either not know exactly which direction they want to take in a given field, or to set them up for future employment success.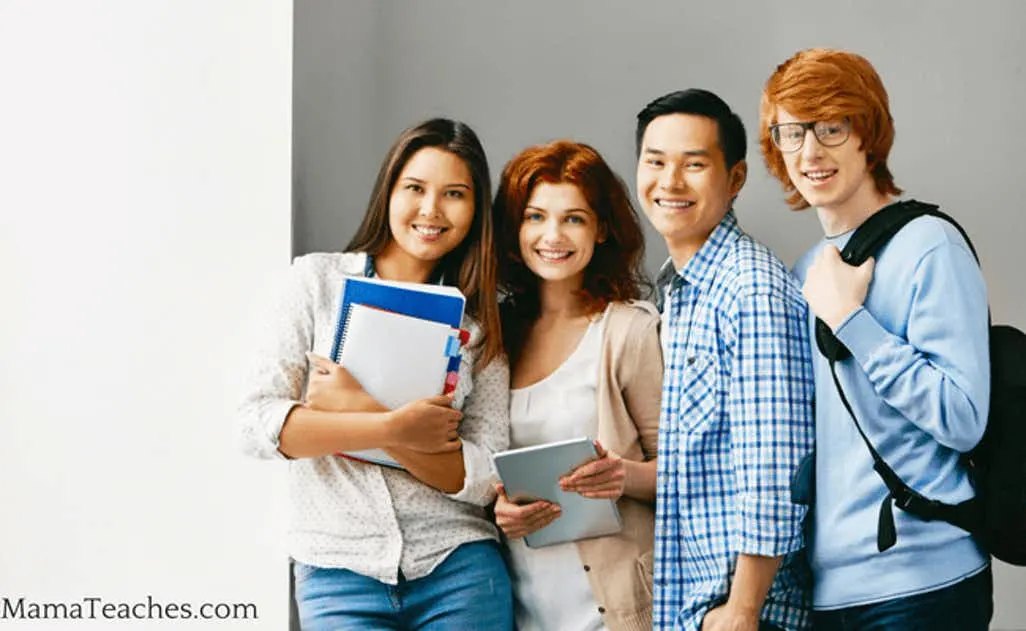 8 – WHAT TYPE OF TUTORING AND WRITING SUPPORT SERVICES DOES THE SCHOOL OFFER?
Ideally, there will be an active student support center that provides tutoring and academic coaching to help students succeed.
If your child has a learning disability, ask about where the disabilities coordinator is located and what the processes are for getting accommodations.
We're blessed in that my husband actually works as a disabilities services coordinator, so we know how accommodations work at colleges.
The biggest tip there is to make sure your documentation of the disability is current and that your student knows how to advocate for him or herself.
IEPs aren't valid at college and you're no longer covered under the IDEA, so brush up on the ADA laws instead.​
9 – WHAT TYPE OF STUDENT HOUSING OPTIONS ARE THERE FOR FRESHMAN AND UPPER CLASS STUDENTS?
Be sure to find out what type of housing options are available and always be sure to check out a dorm room or two.
If there are many different styles of rooms that freshman might be placed in, ask to see them all.
From single rooms to doubles to suites, there are a lot more housing options available at today's colleges than there were in years past.​
10 – DO MOST STUDENTS GO HOME ON THE WEEKENDS?
If your child is going to be going to school out of state, it's important to know what the weekend atmosphere is on campus.
If 99% of the students go home for the weekend and your child is there with a handful of other people, it might not be the best atmosphere for him – especially if he's a social kind of kid.
Not only does it give you a good idea of what to expect, but it helps your child make his decision about which college to attend, as well.​
LEAVING FOR COLLEGE
Sending your child off to college is scary.
Trust me, I get it!
But asking the right questions while you're on a campus tour or at an open house can give you a lot of insight and ease some of that worry.
Don't worry about asking a question or embarrassing your child; chances are he has the same question, but doesn't want to ask it himself.​
College Resources
Be sure to check out these other college related articles to help you get your child ready!
Happy college visiting!