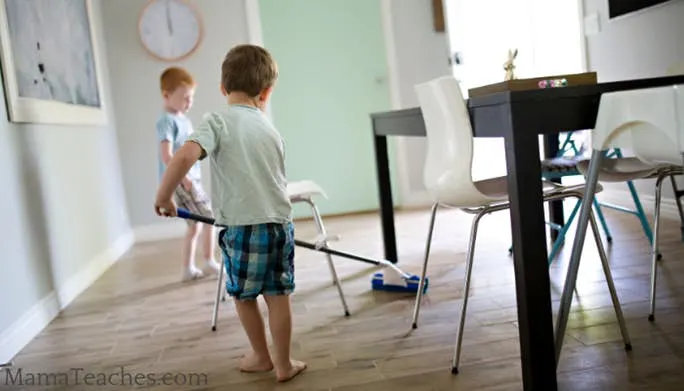 This article contains affiliate links to things that you might like.
The key is to make the chores seem less chore-like by adding an element of fun to them.
Here are three clever chore chart ideas to help get your kids doing their chores with smiles on their faces:
DIY Chore Chart Ideas for Kids
BALLOON POP
This idea brings fun and work together by adding the element of surprise.
All you need are some balloons and a few small strips of paper.
Write a chore on each individual strip of paper giving each chore a point value.
(Example: Doing the breakfast dishes = 3 points. Wiping down the kitchen table = 1 point)
Leave two or three strips as "freebies" with no chores, only point values.
Roll up each strip and insert into a balloon.
Blow up each balloon and set them all in a bowl.
Have your children take turns choosing balloons and popping them to reveal their chores for the day.
Depending on the ages and capabilities of your children, set point limits for each one.
Smaller children may only need to reach 6 points while older children need to reach 10 points.
If a child is lucky, he will get a "freebie" to add into his own personal point tally.
Once their points have been reached, they can start their chores for the day.
​
CHORE CHART PUZZLE
Most kids like to know there will be some sort of reward at the end of their day full of chores.
Let's face it, we like it as adults too!
To give your children incentive to complete their chores, try making a chore chart puzzle.
Draw or take a picture of the small reward you have planned for your child (perhaps an ice pop or a small sticker book..?) and adhere it to a blank piece of paper.
If the reward is something non-material like an extra 10 minutes of screen time or a trip to the book store, you can just write it on the paper as well.
Flip the paper over and cut it into a few pieces.
Write the chores you want your child to complete on the back of each piece of the paper and scramble them up.
Once your child completes each chore, he can flip over the piece and add it to the puzzle to slowly reveal his reward at the end of the day!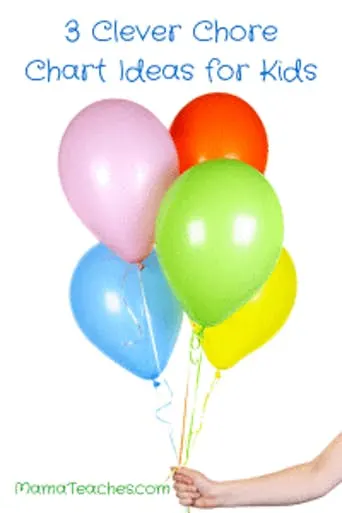 SPIN THE WHEEL
Whether they have actually heard the saying 'Variety is the spice of life' or not, kids know what it means.
Adding some variety to your children's daily chore list can really help keep their spirits up while they are working.
An easy way to change up the chores each day is to make a chore wheel.
Grab a paper plate and write all the chores around the outside edge.
Using a metal brad, attach a paper arrow to the center of the plate so that it can spin freely when flicked.
Let your kids flick the spinner arrow to choose their chores for the day.
If a chore has already been chosen, your child can spin until he gets one that hasn't.
This also works great for chores that require more than one person to complete.
​
Making chores fun might seem like a daunting task.
But with these fun chore charts, you just might get your kids to complain a little less and actually get those chores done quickly.
Do you have any clever chore chart ideas you would like to share?
Let us know!