Healthy and quick lunches are a necessity in our household and these are some of our favorites.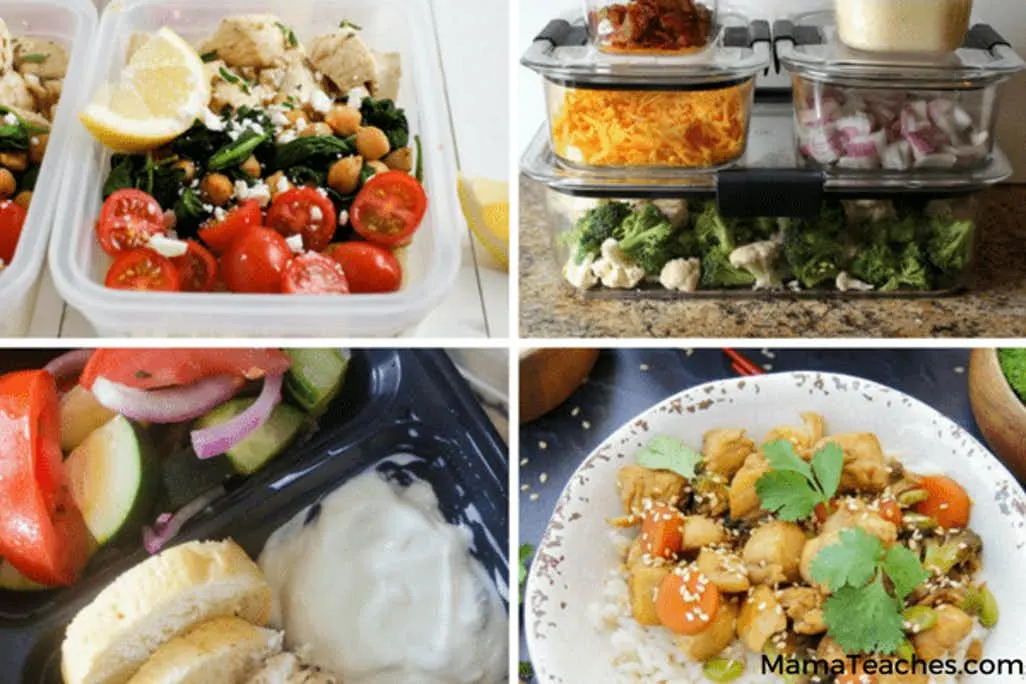 This article contains affiliate links to things that you might like.
I'm trying to get better at eating more nutritious lunches and, to be honest, since starting Precision Nutrition, it's been a lot easier with the help of easy and quick lunches!
I'm less hungry and see what and how I eat in a whole new way.
BUT, if I don't plan to have healthy options for lunch, it's right back to the same types of food that landed me in jeans that were four sizes bigger than I would have liked.
So, I've starting meal planning lunches, as well as dinners and breakfasts.
Here are some of my favorite quick and easy lunches!
Meal Planning
HEALTHY AND QUICK LUNCHES
These Meal Prep Lunch Bowls from Super Healthy Kids feature yummy chicken and veggies that even your kids will love.
Packed with protein, these Frozen Burritos for Two Weeks of Lunch from Celebrate Woman make meal planning a breeze!
Quick, make and take lunches like this Greek Chicken Cucumber Salad from Mooshu Jenne are a must-have for those of us meal planning.
I love mason jar salads and this Mason Jar Salad from 4 Sons R Us is delicious!
Struggling to get your veggies in?
This Broccoli Cauliflower Salad from Outnumbered 3 to 1 even includes BACON!
Yes!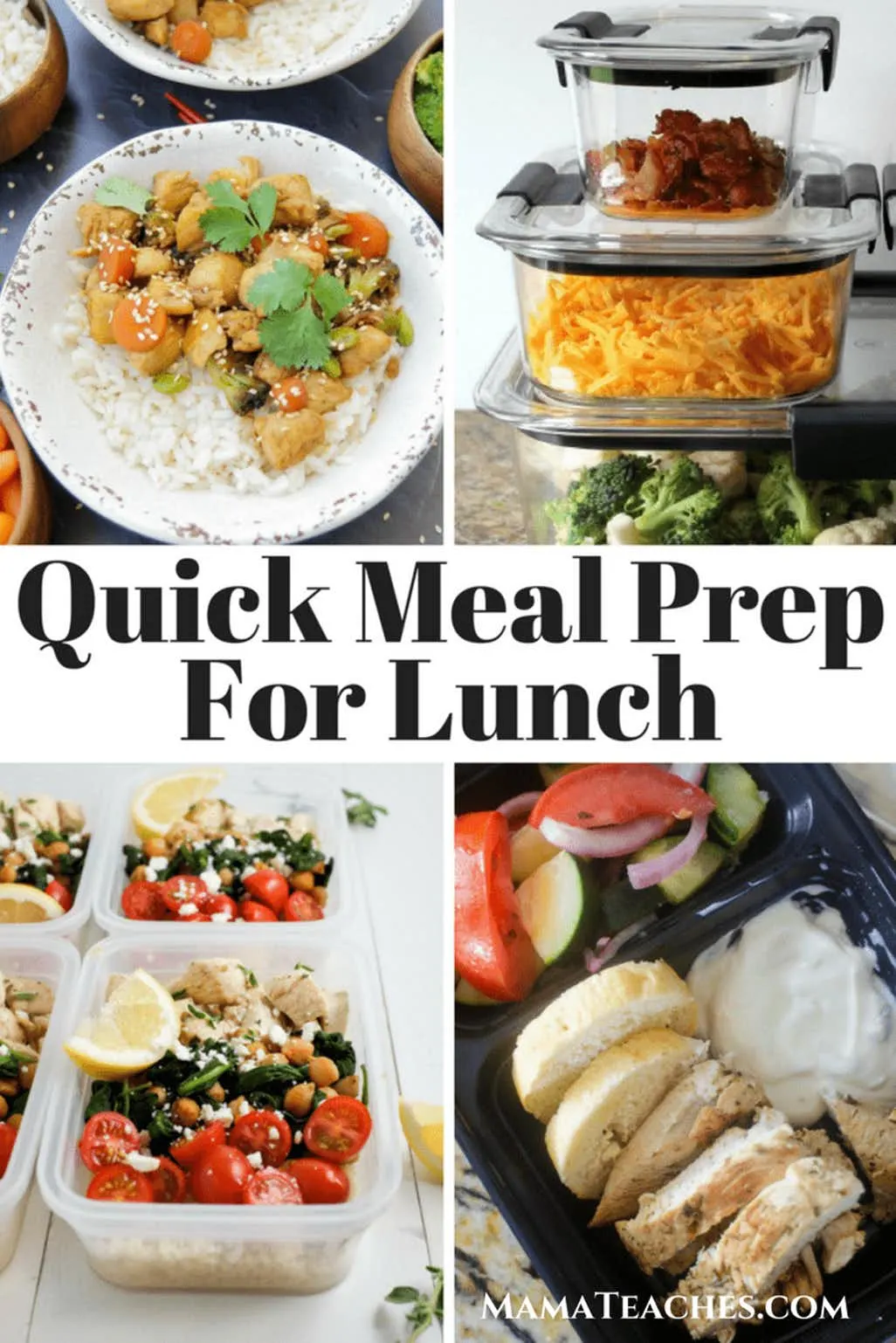 I love the dill in this Simple Egg Salad recipe from Teaspoon of Goodness!
Since my youngest is still in the "eat only beige food" phase of life, these Baked Tortellini Bites from Craft Create Cook are a great (and sneaky!) way to get some protein and veggies into her diet.
If you're following the 21 Day Fix, this Burrito Bowl from My Crazy Good Life makes use of the Instant Pot for quick and easy lunch prep!
Although these spicy Mexican Pinwheels from Super Healthy Kids are a great option for school lunches, they're also great for adults!
Need a quick and easy lunch protein?
Try these scrumptious Italian Dressing Grilled Chicken Breastsfrom Cook Eat Paleo.
What are some of your favorite lunch ideas?
Share them with me below!
I'd love to hear what you have to eat!