This slow cooker apple butter recipe is to die for!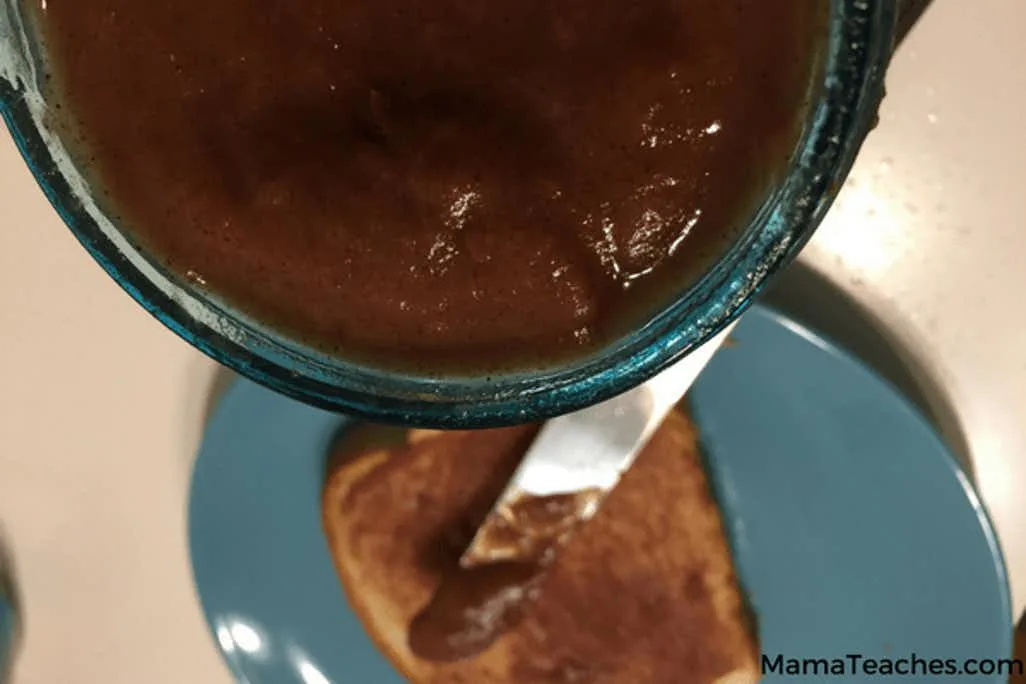 This article contains affiliate links to things that you might like.
Now, apple butter and me?
We're BFFs, but I had never thought to make it.
Why, I have no idea, but after seeing Aimee's post, I decided to give it a go.
Best.
Decision.
Ever.
Aimee's slow cooker apple butter recipe resulted in the most delicious apple butter I've ever tasted!
And, bonus, the house smelled amazing the entire time it was cooking!
Aimee's Slow Cooker Apple Butter Recipe
Now, she didn't specify what type of apple to use, so I just went for Cortland (because they looked the freshest at the grocery store!).
I'm sure it would taste a bit different depending on the variety of apple you selected, so take that into consideration when buying them.
I also used a tad more cinnamon than she suggested, so I've reflected the higher measurement below.
To be totally honest, I opened the pour cap instead of the sprinkle side, so the measurement isn't quite exact.
But any amount of cinnamon is going to be yummy, so just go with it.
You can serve the apple butter on toast, on a muffin, in Greek yogurt, or even in cottage cheese.
It's a healthy topping that adds a delicious amount of sweetness without a lot of calories!
AIMEE'S SLOW COOKER APPLE BUTTER RECIPE
Prep Time: 15 minutes
Cook Time: 6 hours
Ingredients:
9-12 large apples
2 T brown sugar
2 T cinnamon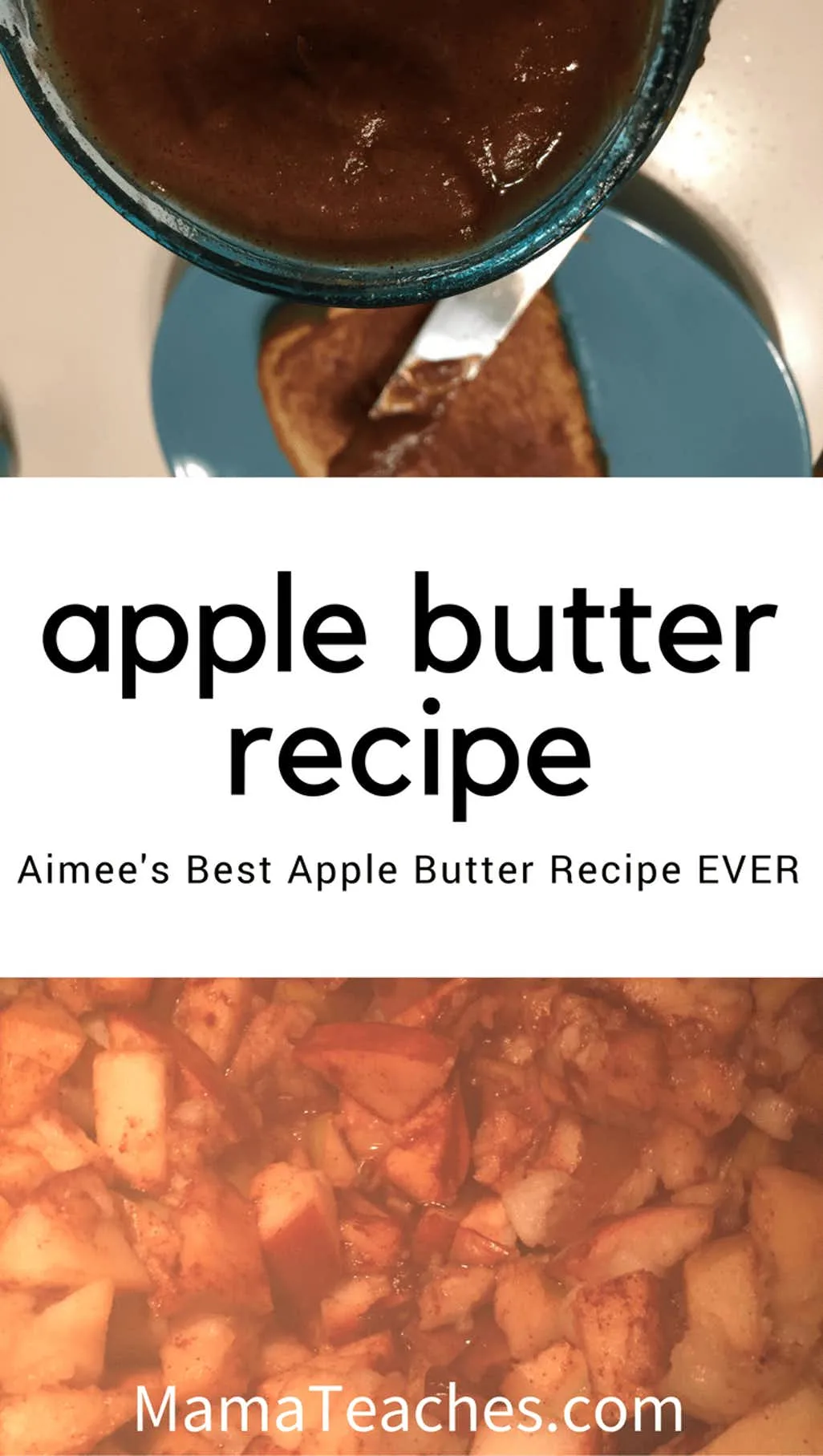 Directions:
Wash and cut the apples into chunks. Place them into the slow cooker.
Add the cinnamon and brown sugar. Stir.
Cook in the slow cooker on high for 6 hours, stirring every hour.
Let cool.
Blend with a stick blender or conventional blender until smooth.
Store in the refrigerator.
Enjoy!