Get ready for some big fun with these fall-themed Would You Rather questions for kids!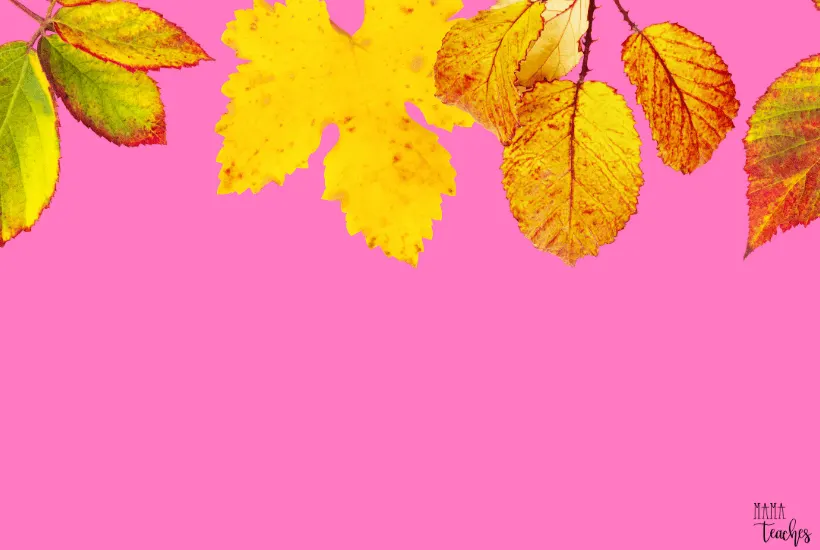 Every quirky question can lead to a lot of belly laughs and a little bit of craziness.
These entertaining autumn-inspired Would You Rather questions are a great way to get a lively conversation going with both your family and friends.
So, why wait any longer?
Start asking some questions!
Pro Teacher Tip: They're also great for morning meetings or to use as attendance questions!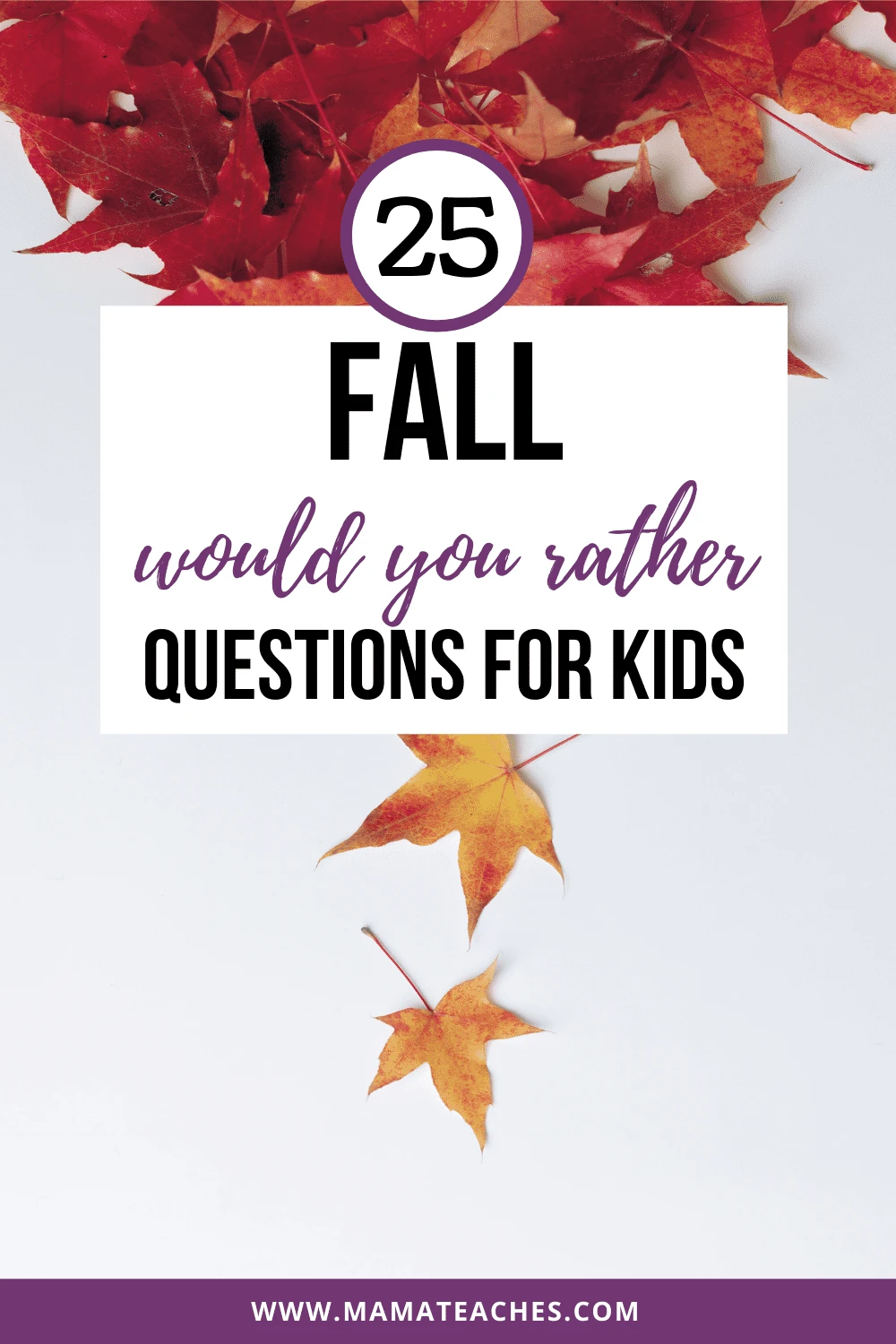 This article contains affiliate links to things that you might like.
Would You Rather Questions for Fall

Would You Rather…
…eat a caramel apple or a candy apple?
…get lost in a corn maze or go on a hayride?
…live in an apple orchard or a pumpkin patch for a week?
…go horseback riding or swing on a tire swing?
…wear a cozy sweater or comfy hoodie?
…have a pumpkin hat or pumpkins for shoes?
…make friends with a deer or make friends with an owl?
…have a corn cob nose or sunflowers for ears?
…collect pinecones or acorns?
…have leaves for hair or twigs for legs?
…make friends with a raccoon or an opossum?
…try to catch a turkey or try to catch a fox?
…live in a house made of hay or in a house made of cornstalks?
…run through a field of sunflowers or jump in a pile of leaves?
…go on a hike in the woods or for a bike ride in the city?
…have chicken noodle soup every day or chili every day?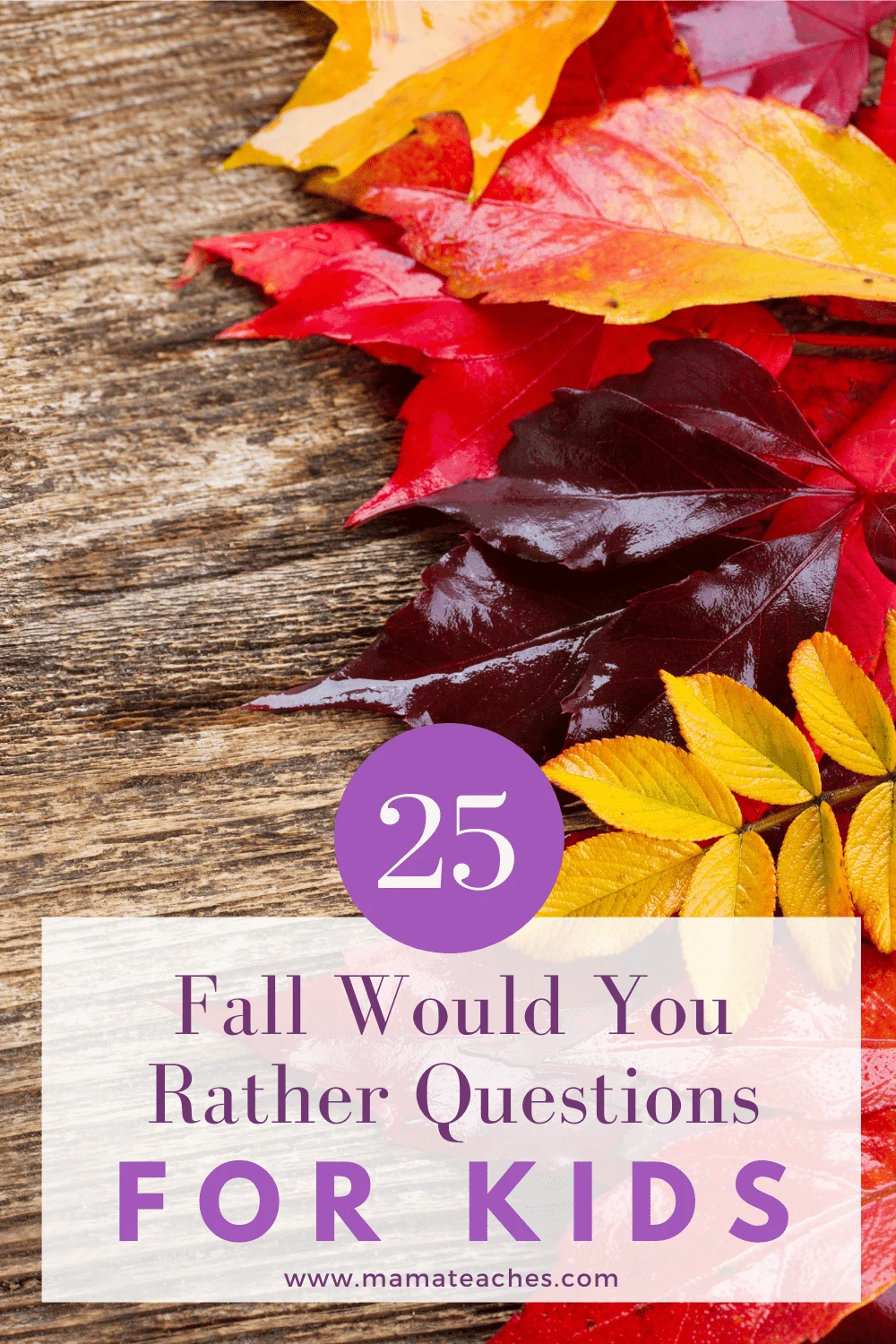 …drink hot cocoa or cold apple cider?
…make s'mores on a campfire or read a book in a hammock?
…take a weekend trip to a cabin in the woods or house at the lake?
…splash in mud puddles or walk on crunchy leaves?
…wear a raincoat or carry an umbrella?
…participate in a pie eating contest or judge a pie eating contest?
…eat pumpkin soup or pumpkin bread?
…smell like vanilla or smell like cinnamon?
…wear big warm slippers or thick fuzzy socks?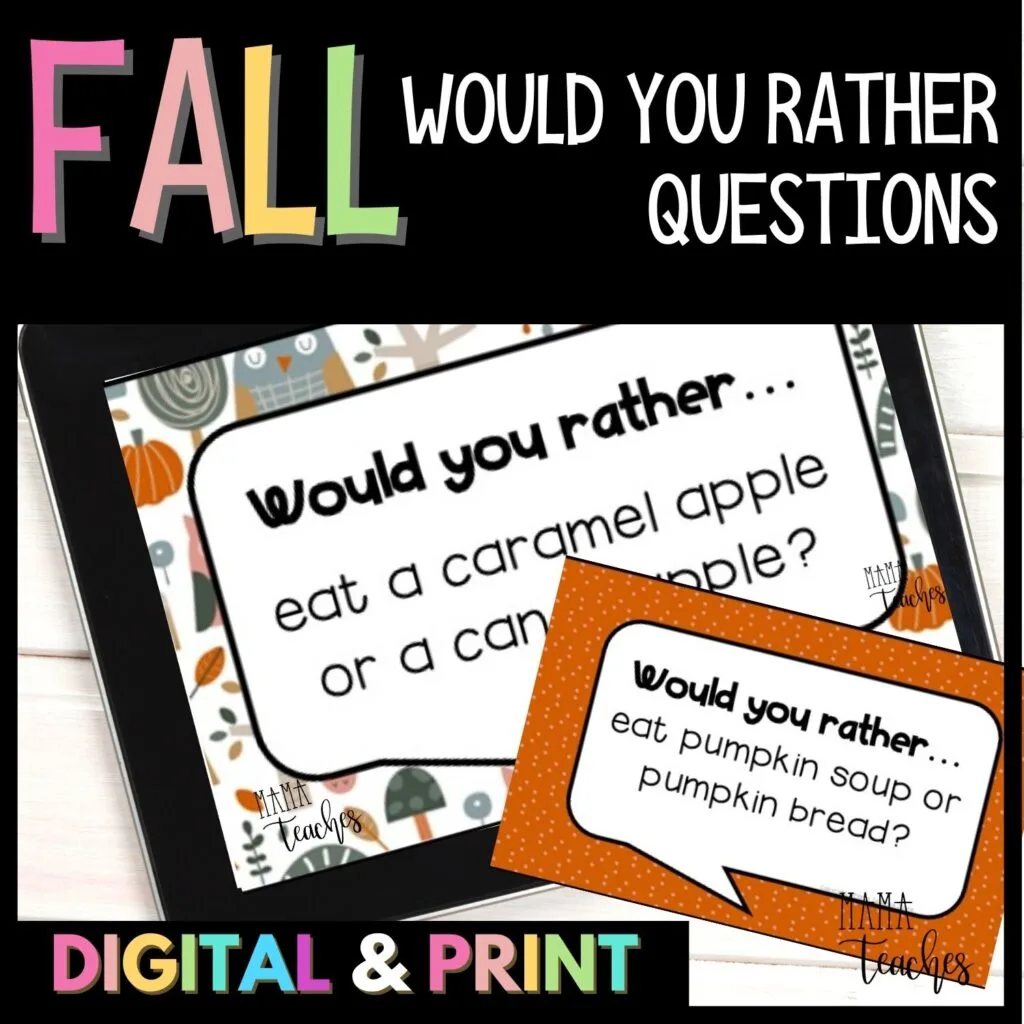 This Fall-themed Would You Rather game is great when you're looking for an easy activity that the whole family can get involved in.
Whether you're hanging on the couch, sitting at the dinner table, or riding in the car, asking Would You Rather questions will definitely get everyone's attention!
More Would You Rather Questions
Looking for a non-seasonal game of Would You Rather?
Try looking at our incredible list of 100 Would You Rather Questions for Kids.
These questions are perfect for any time of year, so go ahead, get going, and check 'em out!
YOU MIGHT ALSO LIKE…