Everyone is in back-to-school mode in September! Start the year off right with these September bulletin board ideas.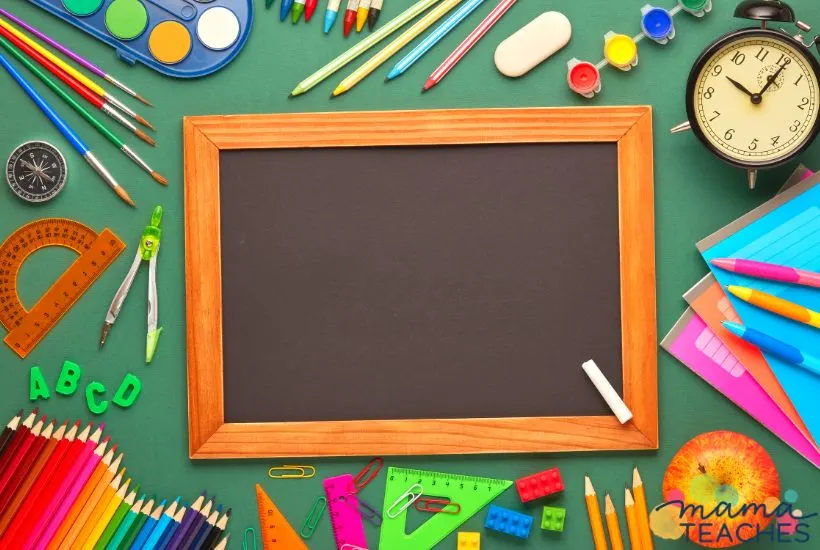 September Bulletin Boards
The month of September is chock-a-block with bulletin board inspiration.
First of all, you have back to school.
Second, you have Labor Day on the first Monday of the month.
Third, you have the season of fall, which begins at the end of the month.
These other holidays fall in September:
National Wildlife Day (Sep. 4)
National Cheese Pizza Day (Sep. 5)
International Literacy Day (Sep. 8)
Patriot Day, a.k.a. 9/11 Remembrance Day (Sep. 11)
Roald Dahl Day (Sep. 13)
National Play-Doh Day (Sep. 16)
National Comic Book Day (Sep. 25)
National Keep Kids Creative Week (Sep. 19-26)
Classical Music Month
National Fruit and Veggies Month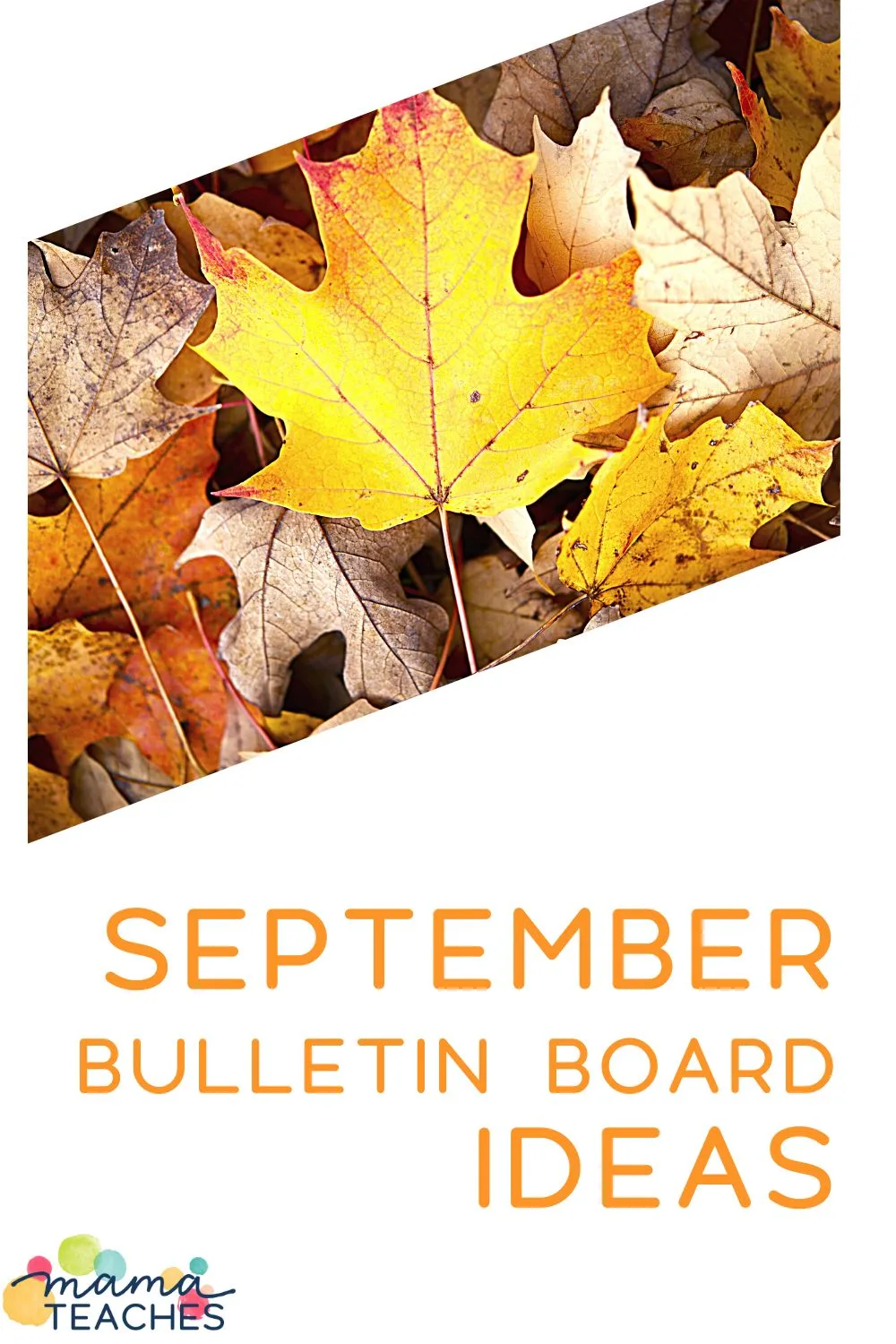 This article contains affiliate links to things that you might like.
21 Bulletin Board Ideas for September
You are bound to find inspiration among these 21 September bulletin board ideas.
From simple to ultra-crafty, there is something for every skill level.
Whether you lean toward neutrals or a bright look, or whether you prefer practical or inspirational boards, there is a bulletin board for your teaching personality.
Jumping into Fall
September is the official start to fall.
Take a page from this theme by taking pictures of your students jumping.
You can add them to the bulletin board leaf pile!
Kids will love spotting themselves on the board.
Christian School Bulletin Board
If you teach in a Christian school, you may fall in love with this punny bulletin board.
It's fall-themed and a great reminder!
Your Favorite Book Bulletin Board
September is the perfect time for students to get to know one another.
You can facilitate this process with this September bulletin board idea.
Have each student write his or her favorite book title on the spine of a book.
Your students can get to know one another by learning each other's taste in books.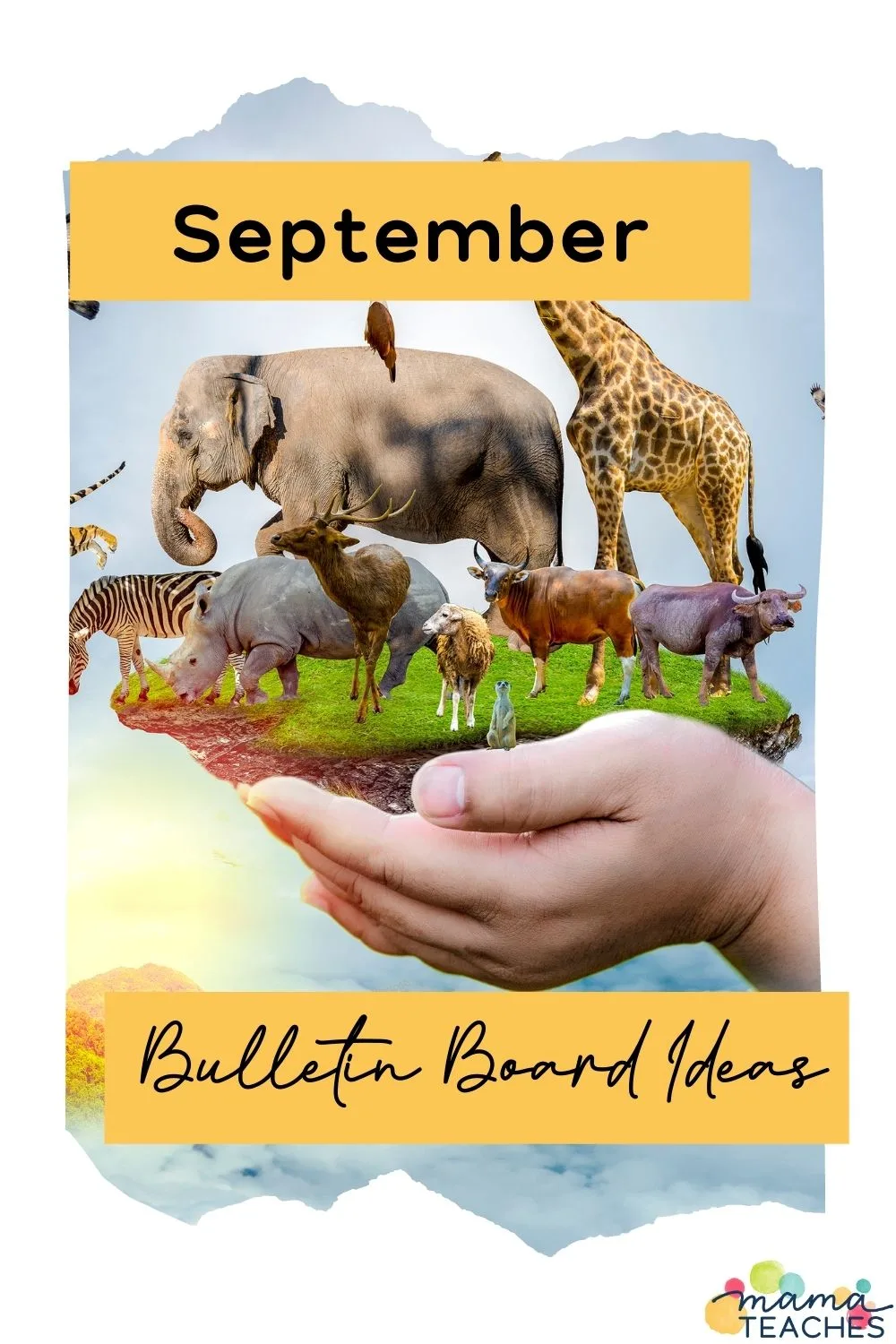 Teachers' Favorite Books Bulletin Board
Your students are also trying to get to know YOU.
Put a twist on the favorite book bulletin board by putting the titles of the teachers' favorite books.
You open the flap of the book title to reveal the teacher's name.
Student Names on Crayons Bulletin Board
Students love entering class and seeing their names on the bulletin board.
They feel welcomed and have a sense of belonging.
Yes, a bulletin board can do all that!
LEGO to the Next Grade Bulletin Board
This LEGO bulletin board awaits a LEGO-themed craft from Back to School Night.
Snoopy Bulletin Board
What is it about Snoopy that makes him so lovable?
Your students will flip over this simple bulletin board that features everyone's favorite pup.
You can leave space on the right to fill in with student work.
Scrabble Themed Name Bulletin Board
Are you a details person? You may gravitate toward this student name board.
Students will love hunting for their names among the Scrabble tiles.
School of Fish Bulletin Board
This welcome board repurposes student crafts.
Pick a student painting and repurpose it by cutting out a fish.
Add googly eyes and–voila! Welcome to our school!
Cookies & Names Bulletin Board
I love this idea of taking themed-wrapping paper and turning it into bulletin board inspiration.
You could do it with cookies, cupcakes, tacos, doughnuts, lizards…anything!
Football Bulletin Board
This is one of the September bulletin board ideas that is simple, effective, and a great pun!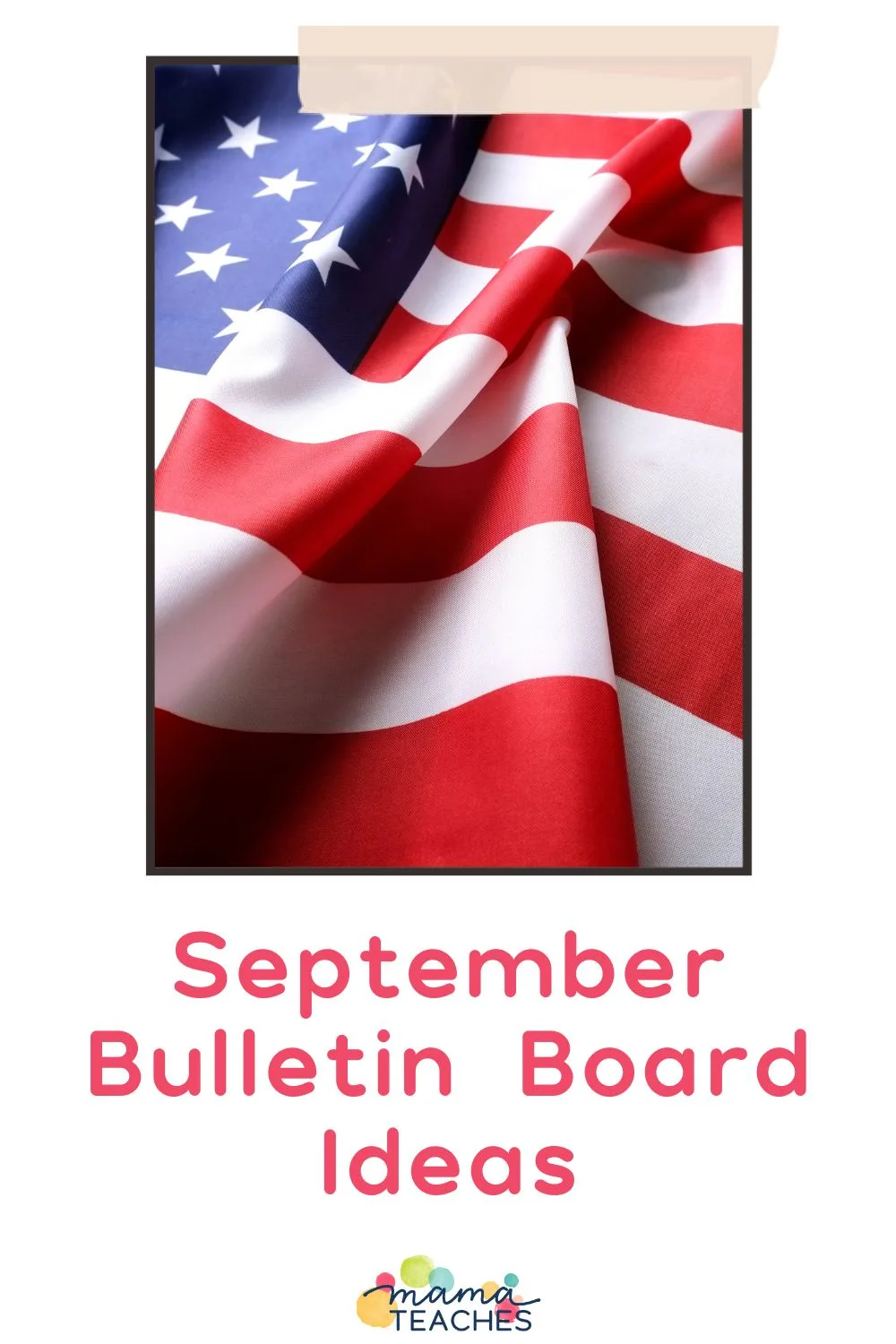 Textural Bulletin Board
This beautiful September bulletin board is made with materials from the dollar store!
Books Make Life Colorful Bulletin Board
Why not encourage reading from the start of the year?
This jaw-dropping bulletin board makes the most of crepe paper streamers.
Happy Place Bulletin Board
Set a cheerful tone with this bright and bold bulletin board.
Cacti Bulletin Board
Turn a cactus craft into an amazing bulletin board!
Phonetic Alphabet Bulletin Board
If you are teaching kids their letters, you can reference this bulletin board all year long.
Community Student Art Bulletin Board
I love putting student art on bulletin boards.
They get to showcase their work, and you don't have to do extra work. It's a win-win!
This puzzle piece picture is especially appealing in fall colors.
Mega Bulletin Board
If you have a large swath of bulletin boards, consider this inspirational picture.
Set up a portion of the space to showcase student work.
You can use the other space for reference materials such as a map and the calendar.
Dumbo Bulletin Board
Kids love Disney characters!
This small bulletin board features ticket stubs and an optimistic saying.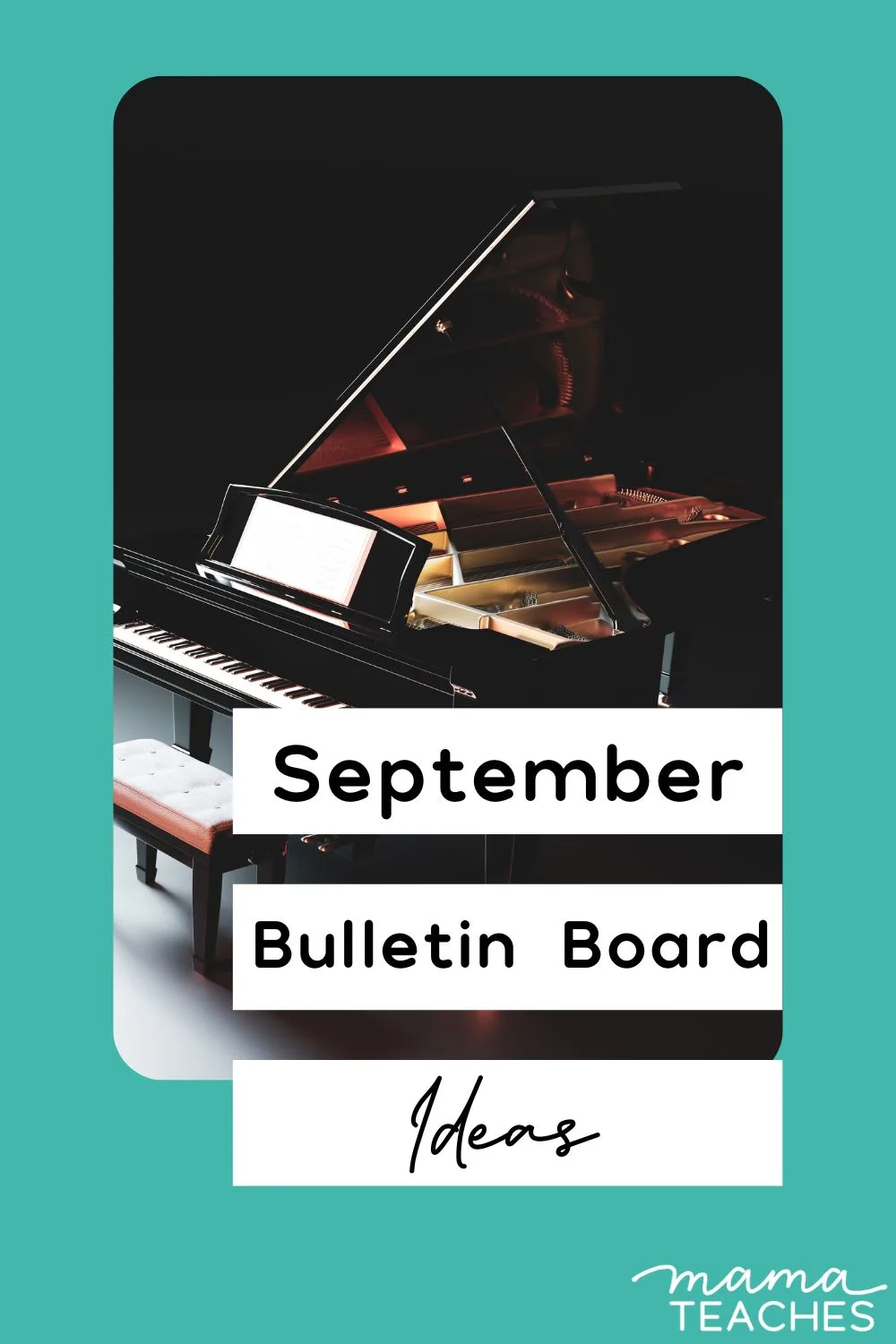 Be the Change Bulletin Board
This is a beautiful and different take on classroom expectations.
Kindness Bulletin Board
You can never go wrong emphasizing character in the classroom.
September Bulletin Board Ideas That Inspire
September bulletin board ideas include classic boards like name boards, birthday boards, calendar boards.
They can also emphasize back-to-school or seasonal themes.
Still others can promote reading, character, or a growth mindset.
With so many options, you are sure to find a theme for your classroom.
Take a look through these September bulletin board ideas and find the one that will suit your classroom!
You May Also Like: