Making the transition from homeschool to college can be a daunting one. Thiel College makes it easier.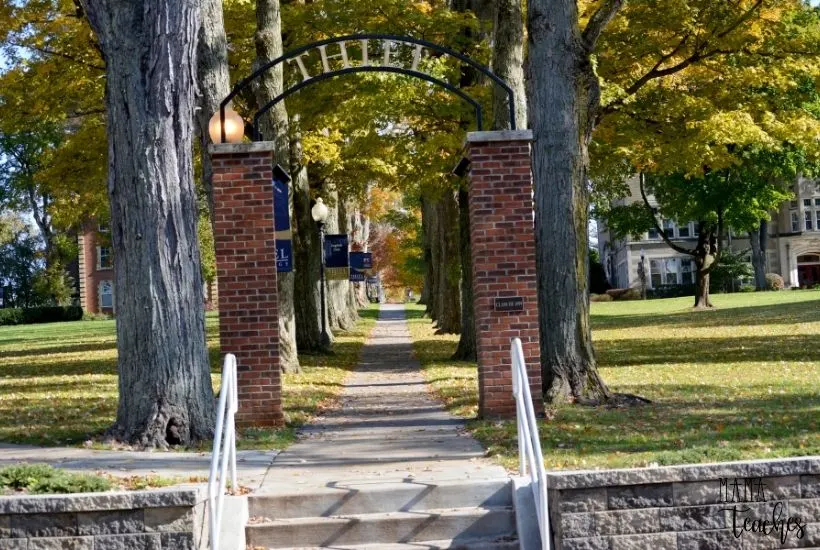 After discovering Thiel College, I was given the opportunity to share it with you. As a homeschool mom, a homeschool-friendly college is a must. That's why I'm so excited to introduce you to Thiel College.
All About Thiel College
Location and Campus
Nestled in the small community of Greenville, in western Pennsylvania, a 90-minutes from both Pittsburgh and Cleveland, OH, Thiel (pronounced "teel") offers students a chance to enjoy the beauty of rural PA while being close to thriving cities.
The campus boasts everything from a football stadium to residence halls to a track and field complex. For homeschooled high school students who prefer a quieter campus, Thiel offers a complete college experience in a safe, supportive, and nurturing environment.
Academics
With over 60 areas of study, Thiel College's liberal arts program offers undergraduate degrees in a wide variety of business and accounting, communication, education, health sciences, humanities, social sciences, sciences, and mathematics and computer science majors.
This diverse academic offering means that no matter what area of study your child is interested in pursuing, Thiel College has a robust program designed to meet their needs. In fact, many Thiel graduates continue on to study at institutions like Harvard, Oxford, Vanderbilt, and Yale.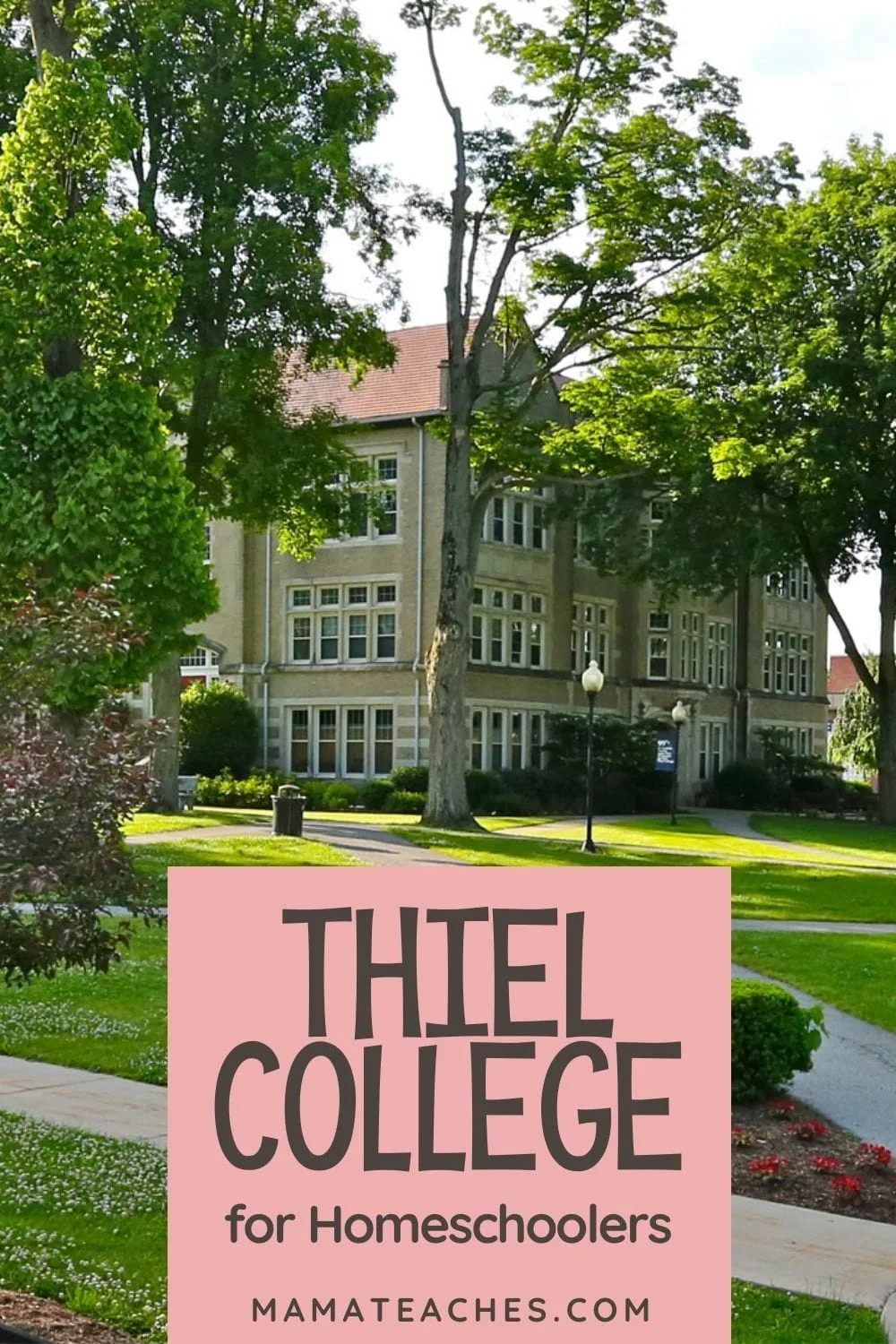 Internships and practicums are an essential part of the Thiel experience and 100% of their students complete one prior to graduation.
70% of the classes have less than 20 students as the student to teacher ratio is 11:1. This provides a great opportunity for students and faculty to develop strong mentoring relationships. 80% of faculty hold the highest degree attainable in their field of study and all are eager to share their knowledge with students.
Life Outside the Classroom
While academics are an important part of the Thiel College experience, life outside of the classroom is filled with activities that cannot be beat.
With over 100 student-run clubs, teams, and organizations, there is always something to do and get involved with during the evenings and weekends. The close-knit campus community is welcoming and diverse. The NCAA Division III Athletics program includes top varsity sports like Men and Women's Basketball, Volleyball, and Football.
There are multiple sororities and fraternities on campus if Greek life is a priority for your student. Campus Ministry and the Office of Diversity and Multicultural Affairs also offer multiple events and programs throughout the semester.
Residence Life
Being away from home after homeschooling for years can be a challenge. With 95% of students living on campus at Thiel, that home away from home atmosphere quickly becomes apparent. Student safety and well-being are of utmost importance to the staff members of each residence hall.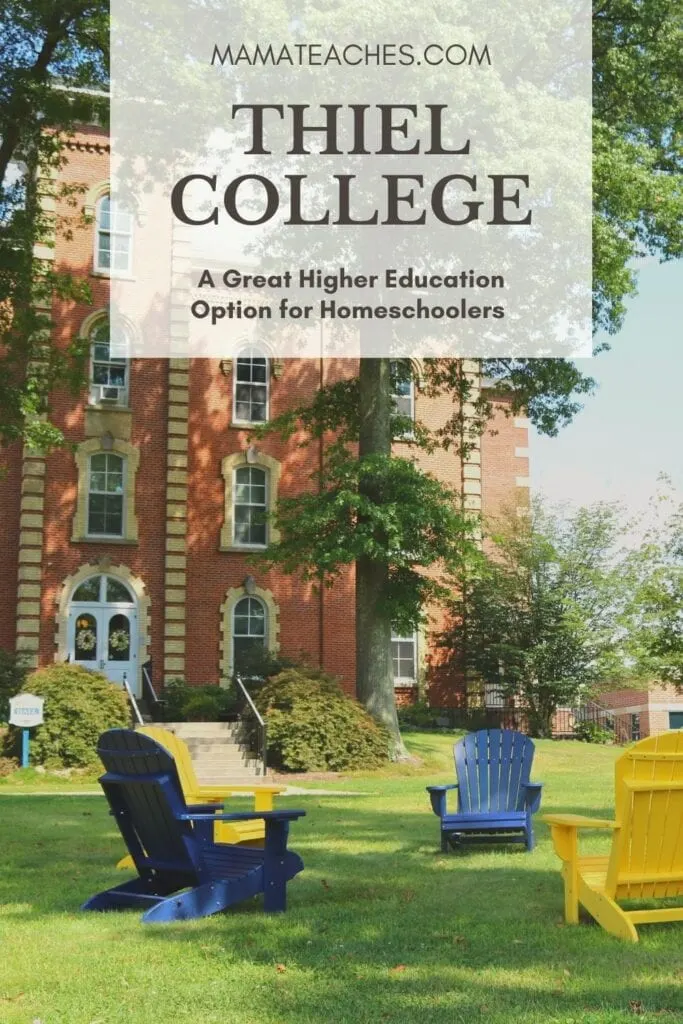 Life After Graduation from Thiel College
Upon graduation from Thiel College, students are empowered with the knowledge they need to obtain employment in their chosen field and/or continue their education at some of the most prestigious universities in the world.
In fact, 95% of graduates report being employed or studying in their chosen field within only three months of graduation!
The alumni network is highly engaged with more than 15,000 members across the country.
As thousands of graduates have demonstrated, success truly does begin at Thiel College.