Make this March memorable by celebrating one of these weird holidays in March!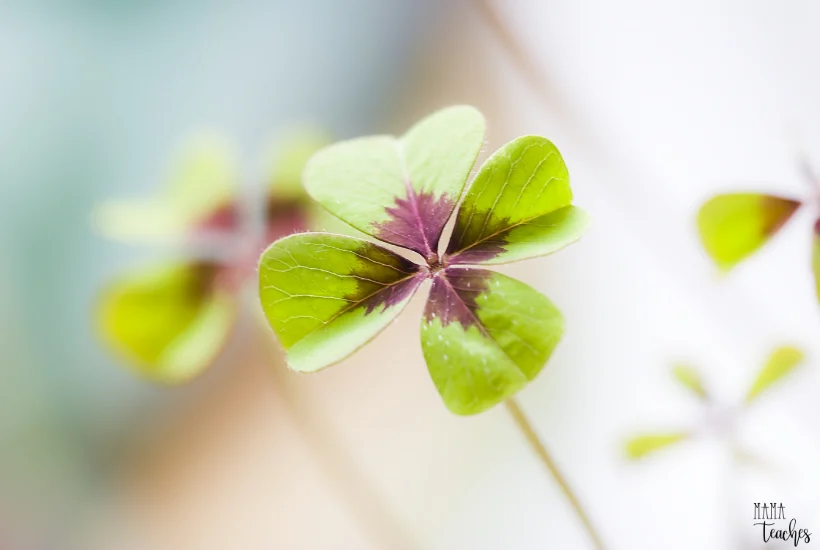 This article contains affiliate links to things that you might like.
Strange and Weird Holidays in March
Wow, there sure are some wacky holidays in the month March!
To help you celebrate, we've gone ahead and put this list together so you can join in the festivities, too.
Read on to find your favorite unusual holiday in March!
Unusual and Weird Holidays in March
March 1 – National Dadgum That's Good Day
Today marks the beginning of a tasty season filled with good friends, family, and food!
Observe this unique holiday by indulging in some of your favorite foods with your favorite people.
March 2 – National Old Stuff Day
March 3 – Talk in Third Person Day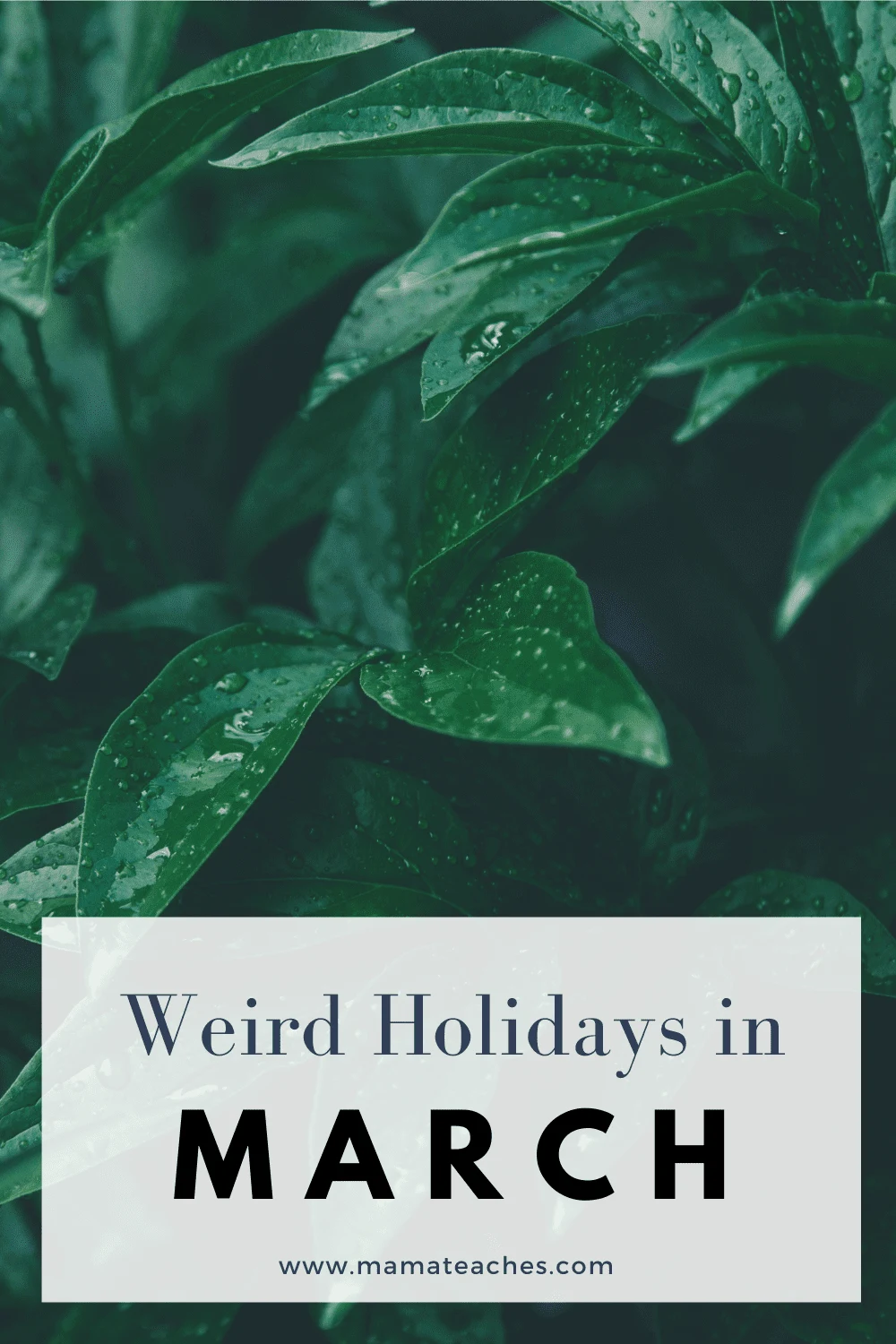 March 4 – National Marching Music Day
March 5 – National Potty Dance Day
March 6 – National Dress Day
March 7 – Plant Power Day
March 8 – Fun Facts About Names Day
This day was created to celebrate the uniqueness of names.
Learn all about your name, where it comes from, and what it means.
March 9 – False Teeth Day
March 10 – Pack Your Lunch Day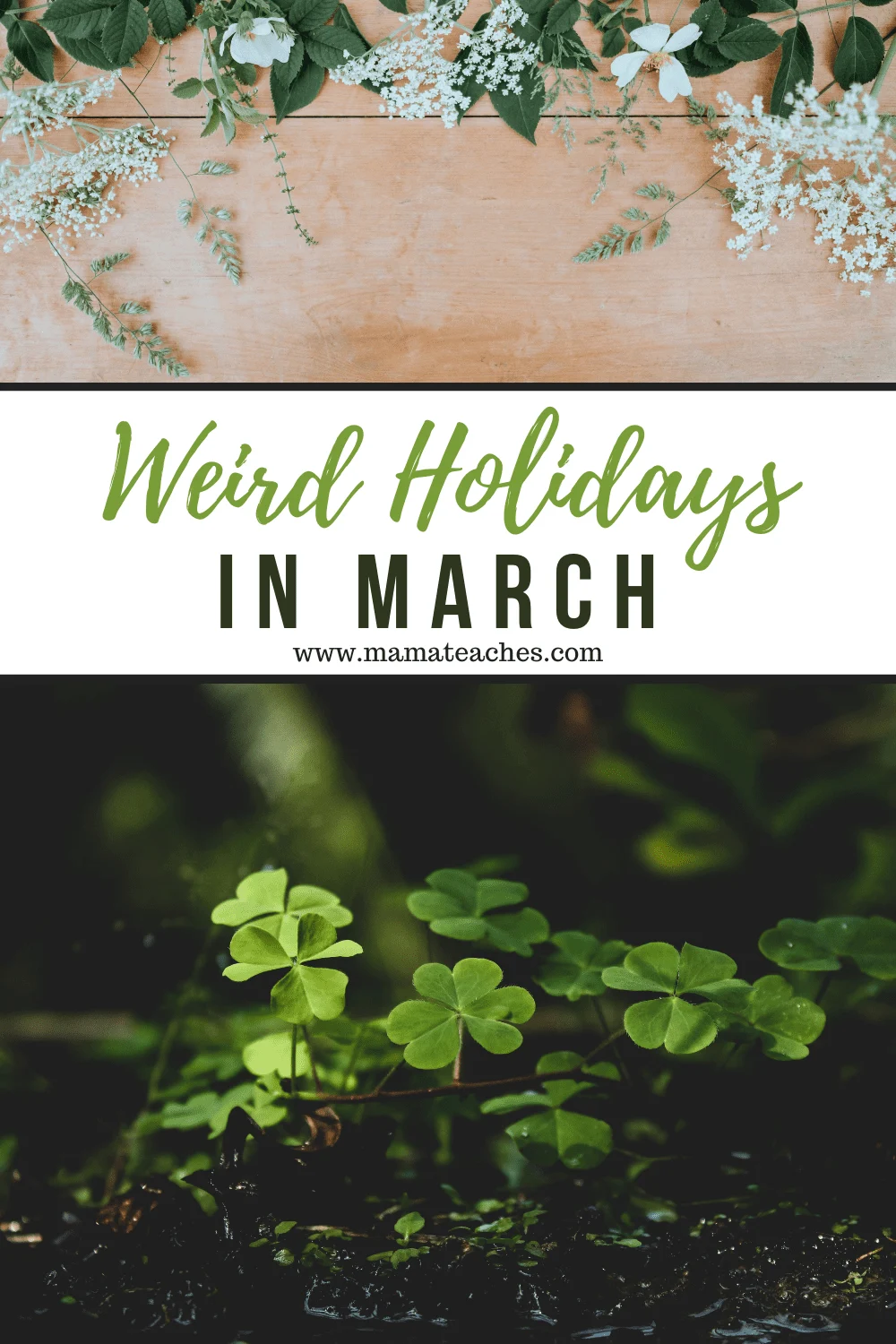 March 11 – Johnny Appleseed Day
Learn more about the life cycle of apples with this Apple Life Cycle Printable Craft!
March 12 – National Plant a Flower Day
March 13 – International Fanny Pack Day
March 14 – National Save a Spider Day
March 15 – National ELderly Day
Hang out with your favorite elderly person today!
Whether it's grandma, grandpa, or the next-door neighbor, show them love and make sure they are doing okay!
March 16 – Curlew Day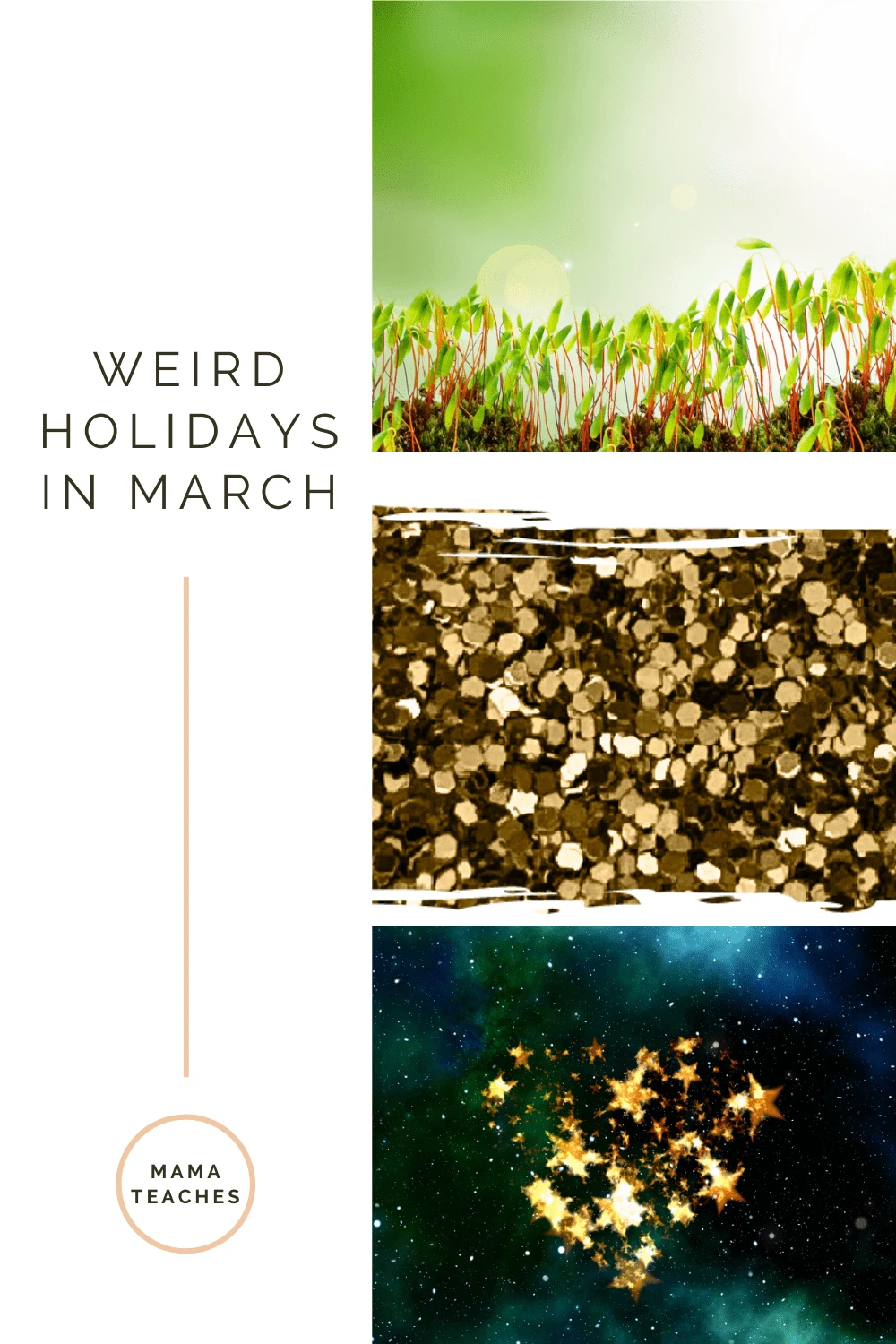 March 17 – Submarine Day
March 18 – Oranges and Lemons Day
March 19 – World Sleep Day
March 20 – National Jump Out! Day
Get up and start jumping!
Celebrate an active lifestyle by participating in your favorite jumping activity today.
Jump rope, hopscotch, and leapfrog are all fun ways to observe National Jump Out!
Day.
March 21 – National Crunchy Taco Day
March 22 – National Goof-Off Day
March 23 – National Puppy Day
March 24 – National Chocolate Covered Raisins Day
March 25 – International Waffle Day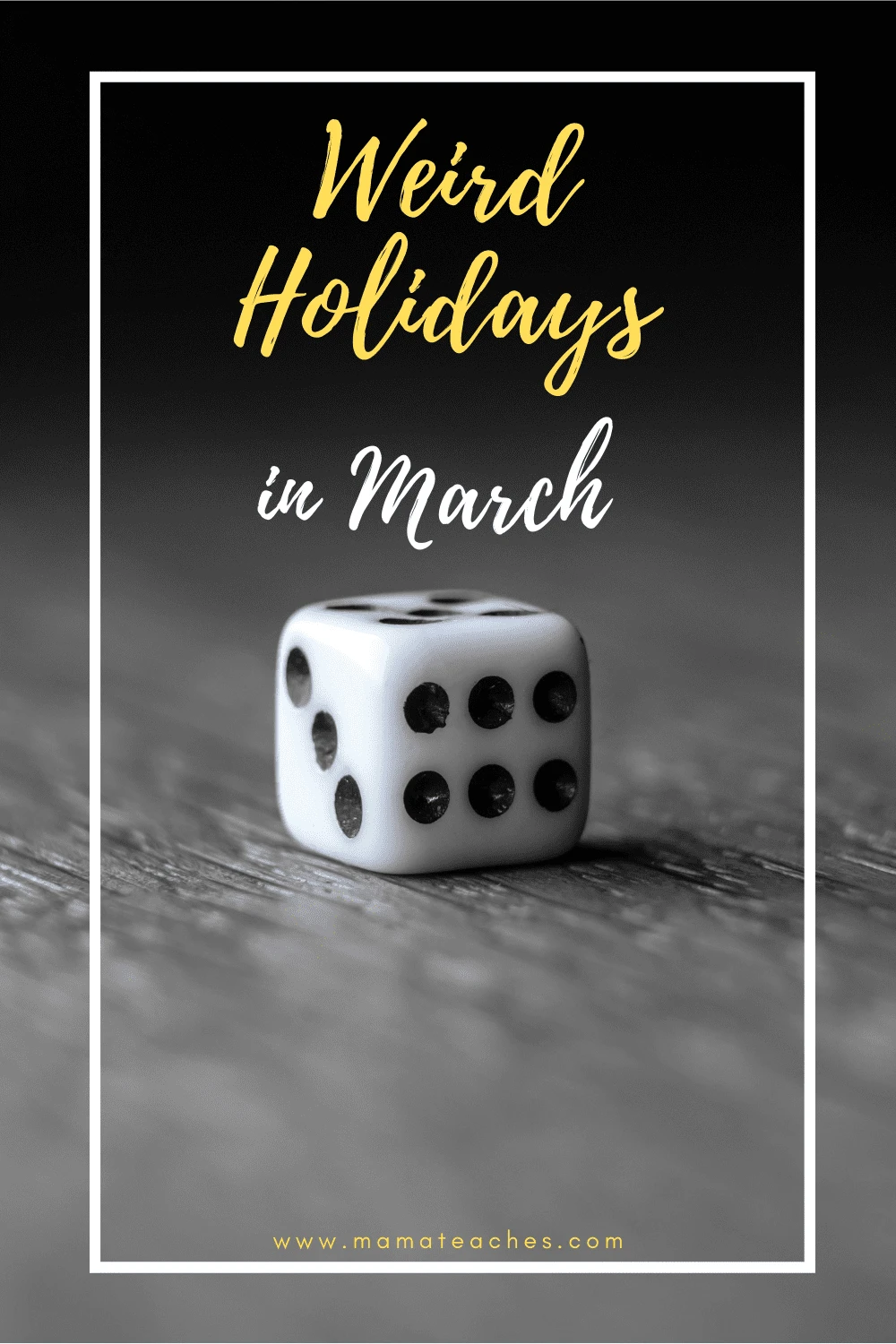 March 26 – Spinach Festival Day
March 27 – Take Your Parents to the Playground Day
March 28 – National Something on a Stick Day
Enjoy your favorite something on a stick today.
From corn dogs and meat kabobs to caramel apples and cotton candy, the ways to celebrate this day are endless!
March 29 – Festival of Smoke and Mirrors Day
March 30 – Take a Walk in the Park Day
March 31 – Dance Marathon Day
Weird Holidays in March for Kids
As you see, all 31 days of March have one offbeat reason or another to celebrate!
So, gather your marching music, put on your fanny packs, and start dancing away the month of March!
You Might Also Like…