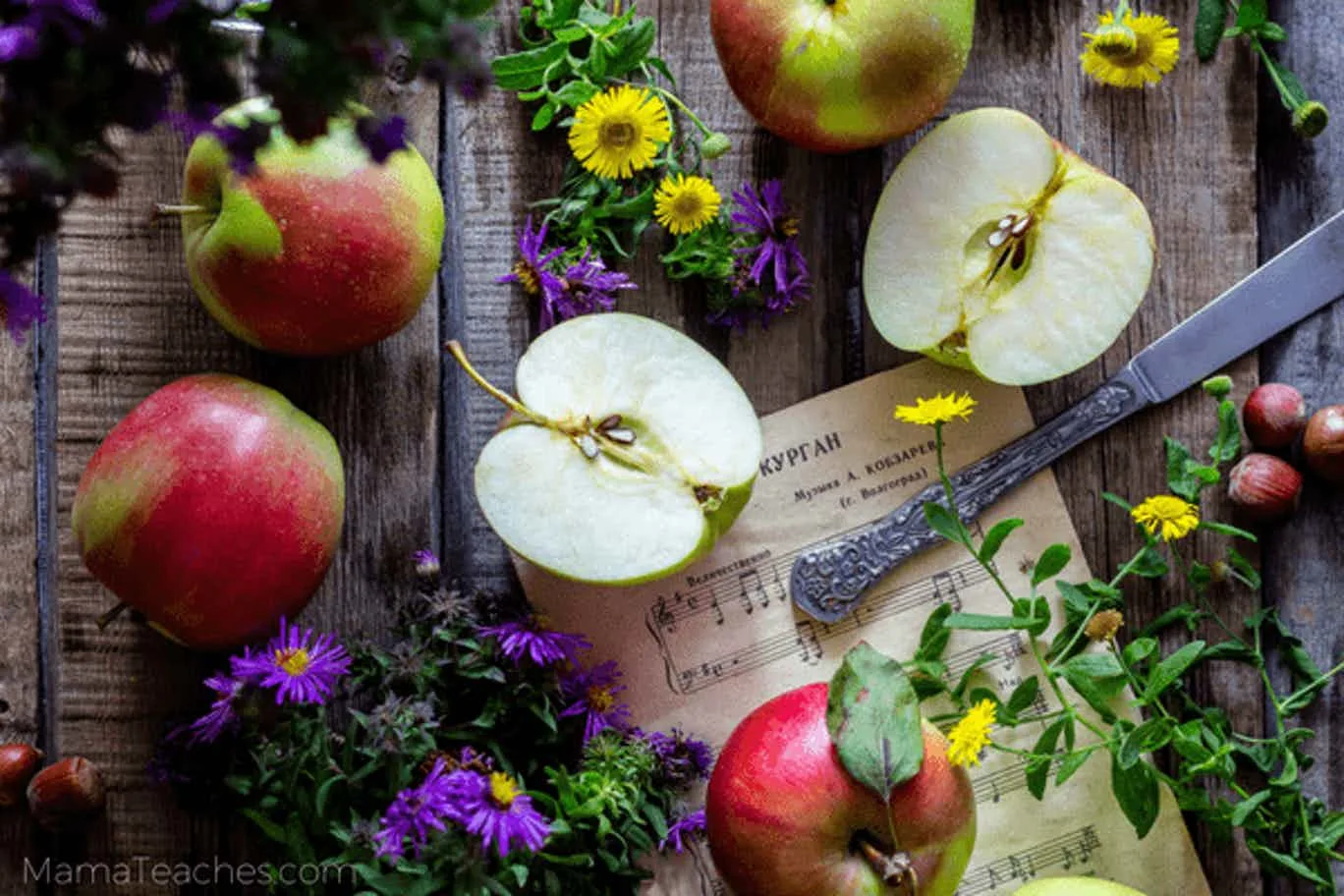 Apples make us happy over here in our house and apple crafts are even more fun when doing some homeschool preschool lessons about apples! These 10 apple crafts for kids are not only fun, they also help little ones develop their fine motor skills and creativity. The best part is they don't require a lot of fancy supplies and most can be completed in under 30-minutes. That makes them perfect for home or school crafts!
10 Preschool Apple Crafts for Kids
Grab some construction paper and get to ripping! If your little ones are anything like mine, they will love tearing the red construction paper into itty-bitty pieces before creating their masterpiece.
This is my personal favorite of the ten crafts here, but only because it seems so yummy! I love caramel apples and this delicious looking caramel apple craft just calls my name. Just don't eat the paper!😉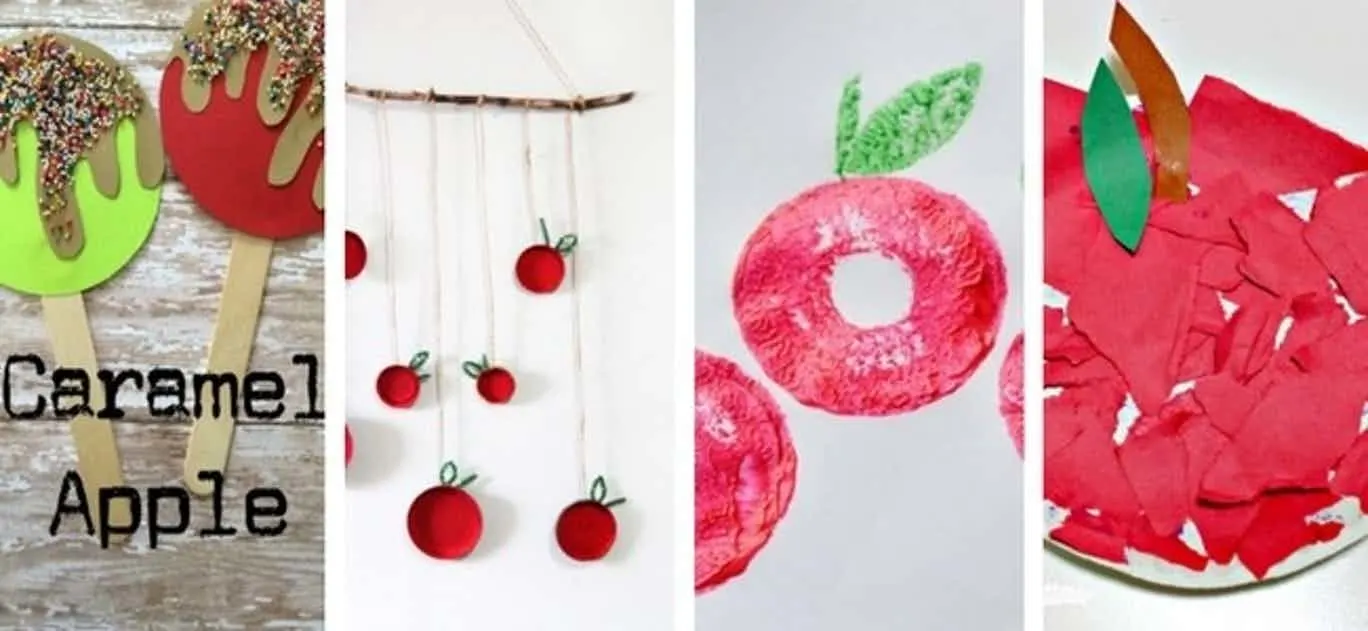 If you have a pool noodle laying around, cut a small portion of it off to make a great stamp. This craft may get a little messy, so be on guard for any little paint-covered-hands that go rogue. If the weather is nice, take it outside to the grass!
Kids that are a little bit older would love this craft! It's a great decoration for the house or use it as a gift for a teacher during Teacher Appreciation Week. I love, love, love that it calls for recycled materials!
Another recycled treasure, this craft is absolutely adorable! You could even put candy or other sweet treats inside as an extra surprise for a beloved teacher.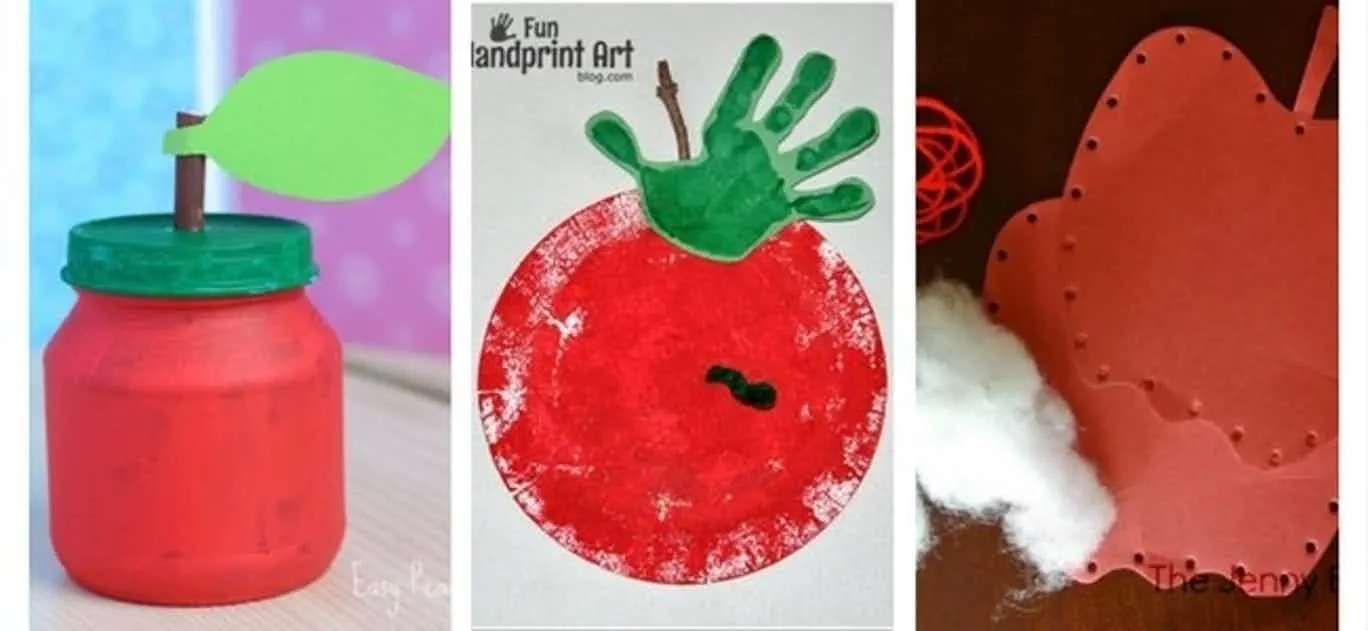 The more mess, the more fun the craft! At least that's what my kids think anyway! Your little one's hands will become the paintbrush with this fun apple craft.
My middle son loves to sew, so this craft would be perfect for him! It's a great craft to work on their fine motor-skills while creating an adorable apple.
Say thank you to your child's teachers during the holidays or for Teacher Appreciation Week with this adorable card craft! Kids will love writing "thank you" and their names on the inside of this personalized card.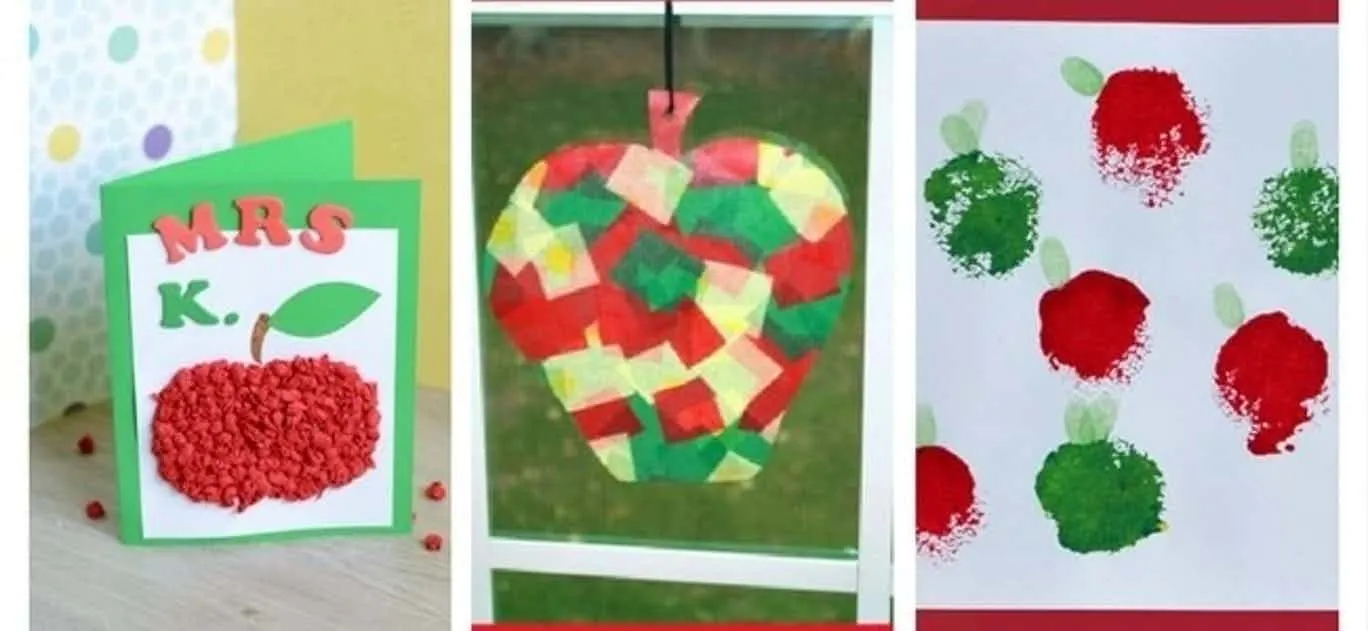 Mix up the colors with this fun sun catcher craft! This would make a great gift for a teacher who can hang it up in the classroom for years to come.
Another wonderful recycled craft… that loofah that's fallen apart just as you bought it can come in handy for an exciting paint-filled craft, so don't throw it out just yet! And if you don't want to re-use a loofah (which is probably best if you're doing this craft in the classroom), the dollar store usually has plenty on hand.
​
So grab your apple-inspiration and get crafting with the ideas above. They're a great way to further your apple unit study!
Save these ideas for later! Pin the image below!