Was 1974 fun?
From the FIFA Cup to fondue to the Rubik's Cube, walk through the year with these fun facts about 1974.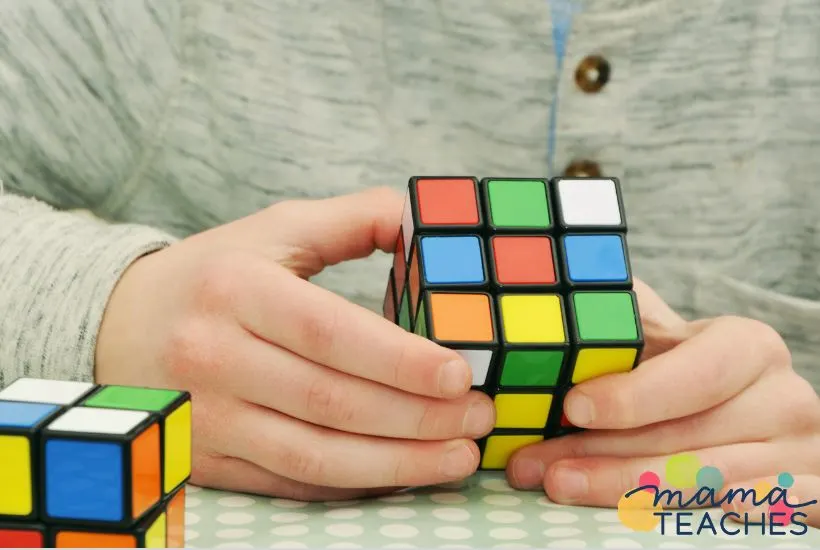 This article contains affiliate links to things that you might like.
1974 Fun Facts
In 1974, Richard Nixon was forced to resign as President after the Watergate scandal (and Gerald Ford took over as President), a series of tornadoes hit the US, and a nationwide 55 mph highway speed limit was introduced to save on gas.
But what else was happening in 1974?
Read on for some 1974 fun facts.
1. A Gallon of Milk Was $1.57
Everything was less expensive in 1974 (although the inflation rate exploded to over 11%).
The average home price was $38,000, and the monthly rent was $150.
You could make breakfast on the cheap in 1974: a dozen eggs were 78 cents, a loaf of bread was 35 cents, and bacon was $1.32 per pound.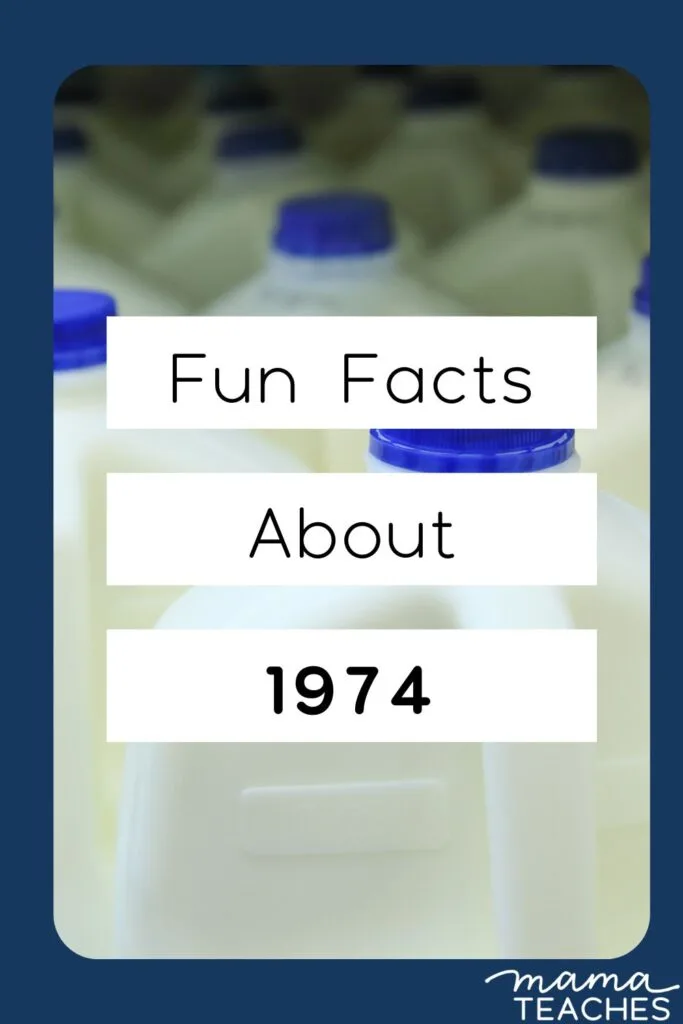 2. Barbra Streisand Made Everyone Teary With Her Music
The top song from 1974 was the emotional ballad "The Way We Were," performed by Barbra Streisand.
Popular upbeat songs from the year include "Come and Get Your Love" by Redbone, "Dancing Machine" by the Jackson 5, and the dance hit "The Loco-Motion" by Grand Funk Railroad.
3. America Goes to the Movies to See Cowboys
Mel Brooks' film Blazing Saddles was the top-grossing movie of 1974.
It was followed closely by a disaster film about a fire in a skyscraper called The Towering Inferno, starring Paul Newman and Steve McQueen.
The top kid movies of the year were Benji and Herbie Rides Again.
4. Jimmy Fallon Was Born on September 19, 1974
Jimmy Fallon wasn't the only celebrity born in 1974.
Other famous 1974 babies include Leonard DiCaprio, Jewel, Ryan Secrest, Kate Moss, Ken Jennings, Van Halen, Amy Adam Derek Jeter, and Dale Earnhardt, Jr.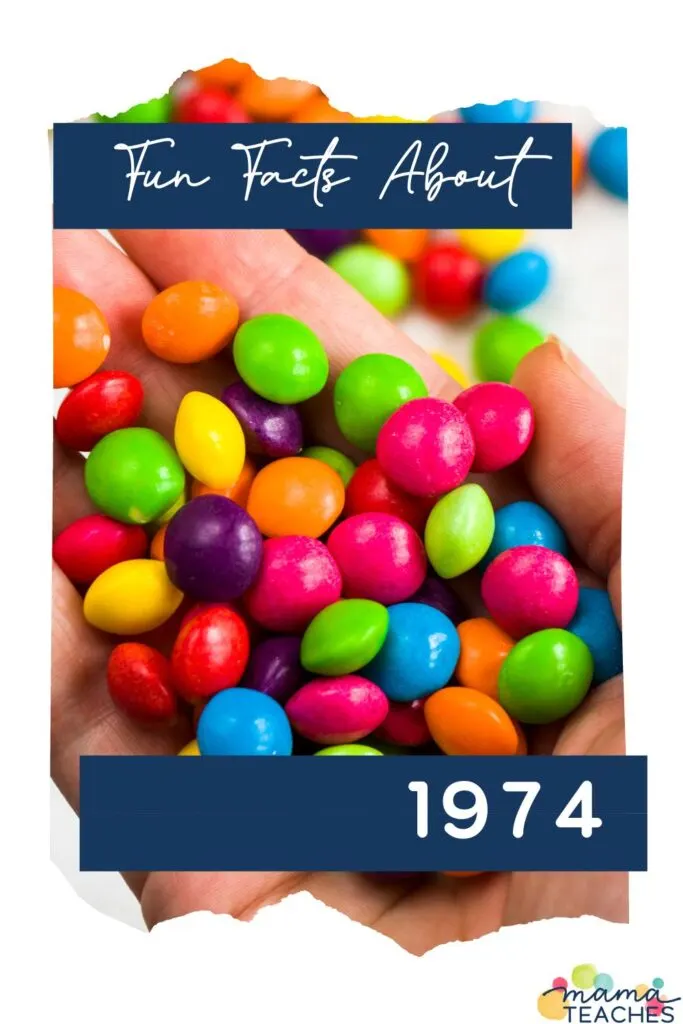 5. "Jennifer" Was Far and Away the Most Popular Baby Name for Girls
In 1974 Jennifer reigned supreme, followed by Amy, Michelle, Heather, and Angela.
Michael, Jason, Christopher, David, and James were the top-ranking boy names in order.
6. Skittles Were First Released in 1974
Candy consumers first tasted the "rainbow of fruit flavors" with Skittles' debut in 1974. Meow Mix, Pop Rocks, and Sprite Zero Sugar were also new on the scene.
7. The Rubik's Cube Was Invented
Hungarian structure professor Erno Rubik invented the cube to teach his class about spatial relationships.
He never dreamed the Rubik's cube would be one of the top-selling toys of the century.
Other famous inventions in 1974 were the Post-It note and the UPC bar code.
8. Fondue Was a Food and an Activity
Fondue (both cheese and chocolate) hit it big in 1974.
Many American homes had fondue sets, and people hosted fondue parties.
Another big food hit in 1974: Smash instant potatoes.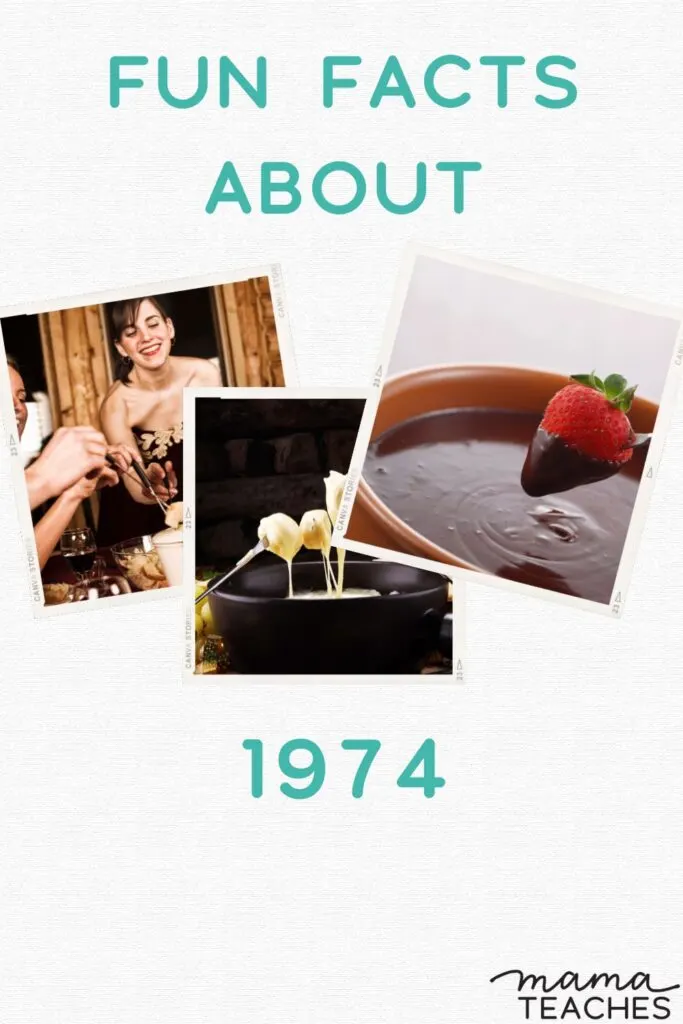 9. The FIFA World Cup Won by West Germany
Men's soccer held its major tournament in Munich, West Germany.
In the final match, the host country (West Germany) beat out the Netherlands 2-1 to thunderous cheers.
The brand new gold trophy crafted by Italian sculptor Silvio Gazzaniga was awarded to West Germany (the trophy's estimated value is $161,000).
This is the current trophy handed to every FIFA World Cup winner.
10. Stephen King Releases His First Novel
Stephen King started scaring readers with his first novel, Carrie, released in 1974.
From there he built an impressive record of books in horror, sci-fi, and fantasy genres.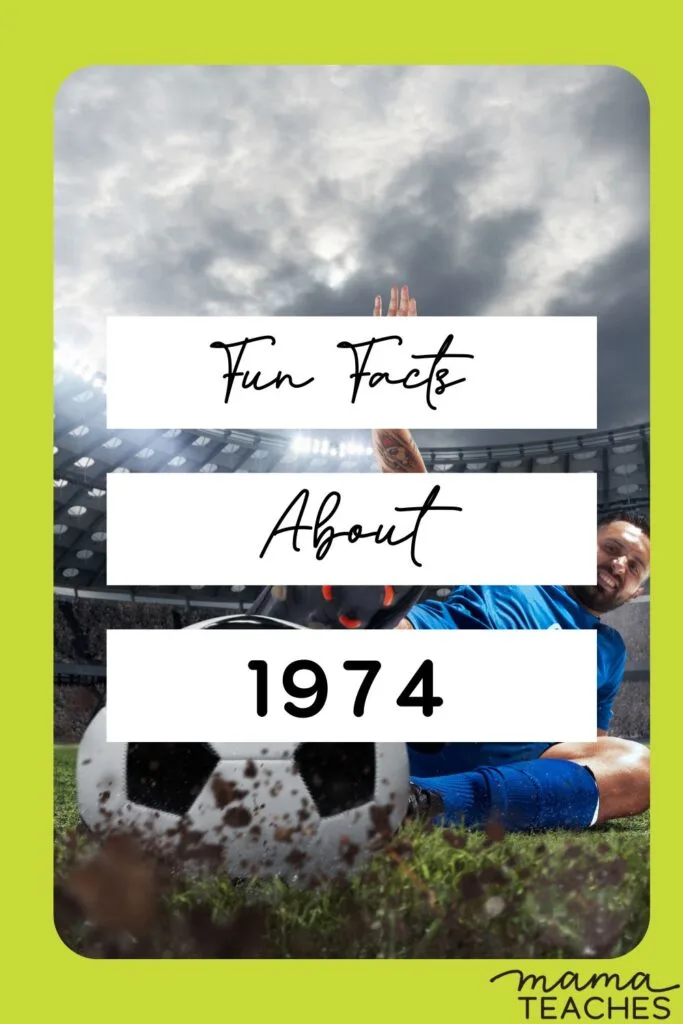 The Most Fun Facts About 1974
1974 was a year of ups and downs, so it was definitely memorable!
Walk down memory lane with these fun facts about 1974.
You May Also Like: