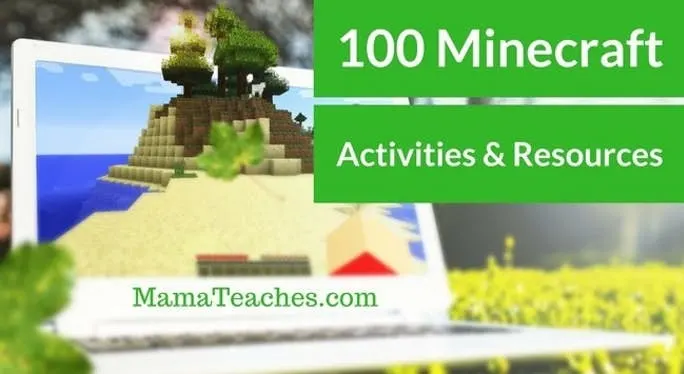 This article contains affiliate links to things that you might like.
Keeping them engaged when they're not in game is simple – when you have Minecraft related activities!
Here are 100 Minecraft activities and resources that are perfect for your block builder!
Minecraft Activities and Resources
Decorating your child's Minecraft-themed party has never been easier or looked so cute!
All thanks to this amazing collection of free Minecraft Party Printables.
Check it out!
2.Minecraft Water Bottle Labels
If your kids don't enjoy drinking water… I feel you!
Make it more appealing by attaching some fun Minecraft labels.
Encourage your little ones to remember the reward after study time… Minecraft! Download this free "Keep Calm… And Dig Deeper"
Put everyone to the test!
Get your Minecraft-lovers to check if they know all about the most adored game ever with this themed crossword search.
Develop creativity and motor skills with these fabulous Minecraft coloring pages!
7.Ways to Use Minecraft in Homeschooling
One of the best resources is to make homeschooling sessions a bit more entertaining is with something they're obsessing over.
Check the best 7 ways to use their Minecraft to improve your little one's attention during homeschool classes!
8.Creating Your Own Minecraft Server
Not everyone playing Minecraft is a child and that's something to keep in mind especially when your kids want to use the chat features on the game.
Make sure you know about Monitored Servers to keep everyone safe!
9.Minecraft Party Banner, Invitations, Thank You Cards & More
Making Minecraft-themed birthday parties are all the craze and it has never been easier to put a cool B-Day party thanks to this free printables.
I love this one!
These Minecraft Door Hangers are a super cute idea not just to make your kids closet a lot cooler but also to encourage your child to do their clothing chores.
11.Minecraft Valentine's Day Cards
A one-of-a-kind Valentine's Day gift for any Minecraft lovers out there.
This Minecraft Valentine's Day Cards is an adorable idea, totally giggles-assured.
12.Minecraft Perler Bead Craft & Cards
Perler Beads and Minecraft are a match made in heaven.
I was so inspired to make this DIY with my kids, it's a wonderful pixelated Valentine's Day gift that you can also use for any parties for Minecraft-enthusiast!
13.Minecraft Word Search (Large)
Do you struggle sometimes to get your kids' attention in your homeschooling sessions?
Trust me, all of us have been there.
My biggest tip is to find some common ground and this Minecraft Word Search is an amazing option to improve words learning.
14.Minecraft Periodic Table of Elements (3D Model)
A periodic Table of elements Minecraft-themed?
Sign me in!
This is another fantastic way to make your kids develop their chemistry skills.
15.Gift Ideas for Minecraft Lovers
Any Minecraft lovers will be blown away with these 10 unique gift ideas.
For Minecraft adventures die-hard fans, Steve is the ultimate BFF!
Celebrate this friendship with this printable Steve mask .
18.DIY Marshmallow Creeper Peeps
A yummy recipe to enjoy both a sweet treat perfect for any Minecraft's themed parties.
Get the full instructions to make this delicious Minecraft Creeper Marshmallows.
19.Minecraft Calendar Planner for Kids
Have fun decoding Minecraft words with these super fun Codebreakers activity free worksheets.
Kids from any grade level can enjoy and have tons of fun finding Minecraft words with this free codebreakers game.
Color away!
This adorable Minecraft Sheep template is a lovely activity to spend some time indoors with your kids while all of you enjoy coloring this cute craft.
23.Minecraft Word Searches (Small)
This Minecraft word search puzzle is an awesome choice to work a bit on vocabulary during playtime.
The best?
It's suitable for different grade levels so no need to worry about adapting the contents.
25.Minecraft Mini Newspaper Activities
Breaking news!
This worksheet Minecraft-theme is a fabulous way to bring the game to the classroom (or homeschooling-room!) It has a lot of exercises from spelling to writing and even some discussion topics.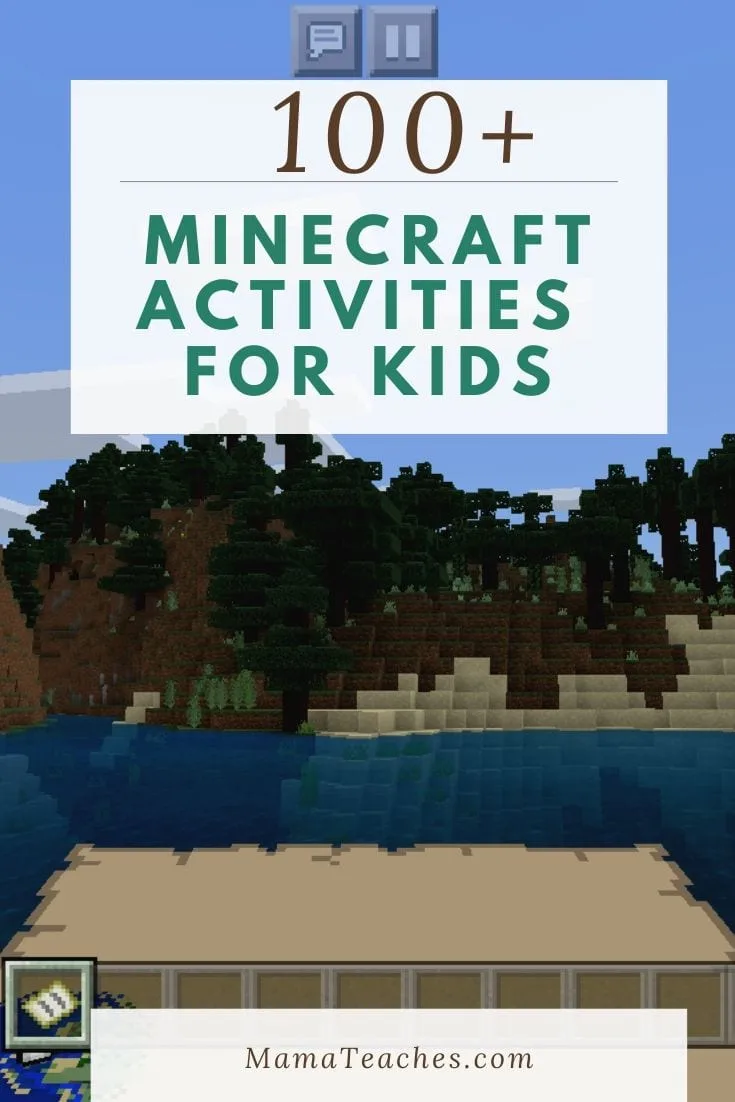 26.How to Draw Minecraft Steve
If your kids are into drawing, this super easy step-by-step on how to draw Steve from Minecraft is a perfect indoor activity.
Check the video and let the drawing session start.
27.Minecraft World Building Candy
This Minecraft-inspired recipe goes back to the basics of our favorite builder game: Blocks! Made out of homemade marshmallows, they make a yummy treat for weekends or to fill up a birthday party goodie bag.
28.Multiplication Minecraft Pictures – great for older kids!
This one is perfect for older kids who are learning to solve more complex math problems.
Keeping the Minecraft theme, these coloring pages with multiplication and divisions turn something otherwise boring into a super fun activity.
Your kids will practice math while they color their favorite Minecraft objects!
29.Minecraft Kindergarten Printables
This activity printable has it all! From the basics of learning numbers, rhyming words and connecting colors to different items, this is a very dynamic activity perfect for kids in kindergarten.

It can help to improve your child's skills in different areas all while they're having fun being part of the Minecraft world.
30.Minecraft Vacation Bible School Curriculum
You can adapt Minecraft to everything, including Bible School Curriculum.
Get these free printables and have a look at how to use Minecraft in Bible lessons.
Mixing two of my children's favorite things ever this amazingly creative tutorial shows you how to make a Minecraft Pickaxe from Legos!
32.Minecraft Long Addition Problems
Helping your kids to find joy in the learning process can be a bit difficult but there're ways to accomplish it.
One of them is to take what they already love and include it in the lessons.
This fun themed worksheets inspired in Minecraft do exactly that and are free for you to download.
33.Distinguishing Area from Perimeter with Minecraft
Math skills can be practiced in many different scenarios, not just a classroom and this Minecraft learning activity of perimeters and areas totally nails the concept of fun while learning.
35.Minecraft Printable Costumes
Whether you're about to have a costume party or you just want to save Halloween ideas, this is your DIY! And Kayla shares her printables on how to do this super easy costumes for Stevie and Creeper. Adorable!
36.Minecraft Building Blueprints
Do you want to dig deeper into the construction aspect of this videogame?
Then I have the article for you! Here's the Minecraft Wiki and it goes into depth on how to build the old villages blueprints.
37.Minecraft Soil Type Printable
Get your kids excited about earth science with these awesome printables!
It contains all the soil types kids usually learn in first grade so it's a perfect option for first-graders who have a knack for Minecraft.
38.Minecraft Handwriting Practice Printables
Alphabet memorization has never been so entertaining!
Head over to Pepper Scraps and take these free Minecraft-themed printables to practice handwriting.
39.Minecraft Character Bookmarks
40.Minecraft Printable Stationery/Writing Paper
Handwriting practice will turn into a field day thanks to this Statonary printable.
The best it's the wide-ruled lines which will be extra helpful for younger kids and it has 13 pages with different Minecraft-inspired frames. A total win-win.
Minecraft knows no bounds when it comes to helping in learning activities!
Get ideas on how to teach Gardening to your kids following this amazing step by step plan.
43.More Minecraft Valentine's Day Cards (Could also be great lunchbox notes!)
Marissa Davis shared her own Minecraft's Cards which makes it an ideal gift for Valentine's Day (or any day you want to give something special to your Minecraft-addicted special person)
44.3rd Grade Minecraft Vocabulary
The best about adapting Minecraft to learning lessons is not just all the extra fun but also how flexible it is to so many different educational areas!
In this case, these printables are amazing to practice vocabulary and reading.
Plus it includes a few tips on how to make your own Interactive word wall.
Challenge cards are super fun and interactive already but if you want to take it a step further you should try these ones, all the challenges are about Minecraft and they tackle different areas your kids will love.
46.Minecraft History Lesson Ideas
Bring back playtime to history lessons!
Thanks to this lesson plan you'll be able to use your kid's favorite videogame to teach them a bit more of history.
47.Piper Computer Kit that teaches coding through Minecraft
A wonderful piper computer kit set to use your kids' obsession with electronics but with a twist.
Instead of using another screen, this is a great option to help them understand the basic ins and outs of how tech works.
Add these adorable printable cubes to your Minecraft printables collection, you won't regret it!
Raise your hand if you're into any craft that uses toilet paper rolls!
I just love to recycle them and this adorable creeper craft made with toilet paper rolls is an easy and fast Minecraft craft anyone can do in a flash.
50.Minecraft DIY Desk Organizers
Encourage your little ones to keep their desk clean and declutter with this irresistible Minecraft organizer! It's ideal for color pencils, scissors, and everything stationary.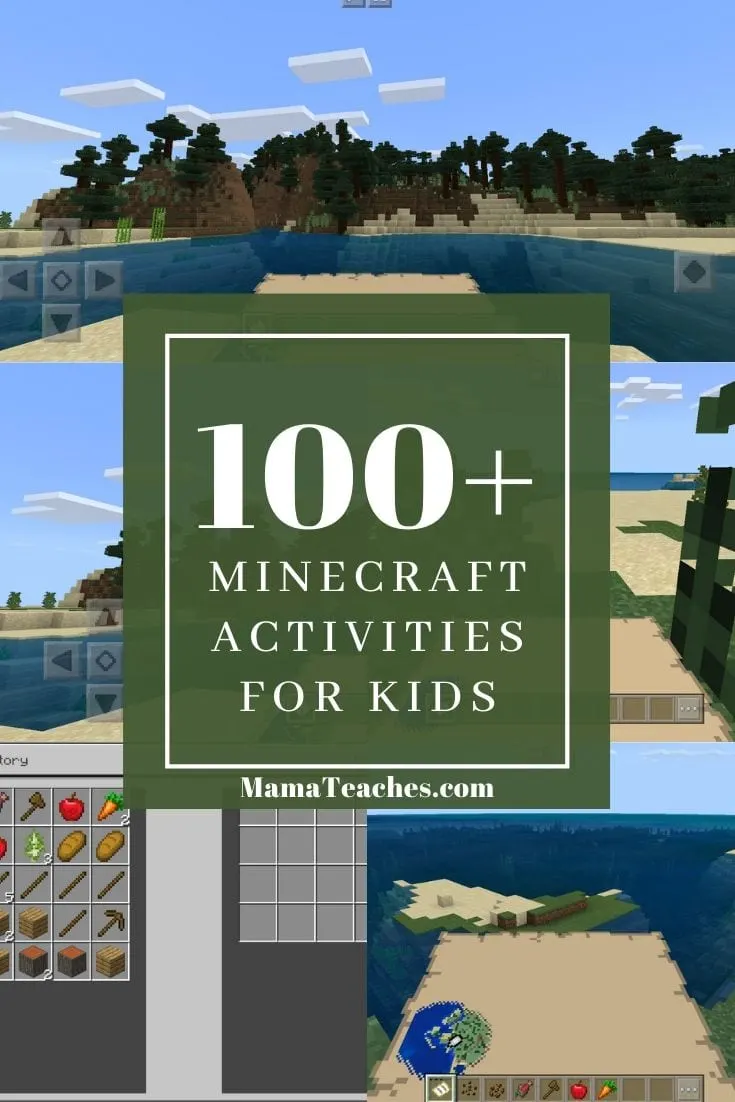 Transform your kids' shoes into creepers!
I know, adorable!
This is an amazing idea and not just that, it's also easy and budget-friendly.
I'm sure your kids are going to be static.
52.Giant Minecraft Steve Printable
Reward charts are extremely useful.
At home, we used them to keep track and encourage our kids to do their chores.
The amazing thing about these printables is that they're customizable depending on what you want to use them for, all while they're Minecraft-themed!
54.Printable and Editable Minecraft Themed Game Cards
Game cards are most people's favorite and no wonder why!
They are super fun.
These Minecraft game cards are not just cute but also, practical.
You can edit and adapt them to whatever you want!
55.Free Printable Minecraft Monopoly Game
Monopoly, Minecraft edition!
Print this Monopoly set and have some bonding time playing this classic game.
It includes cards and money, all Minecraft-themed.
If your kids are fascinated with Minecraft and also show a bit of interest in how it all works, don't miss the chance to introduce them to the amazing world of coding.
This site is a wonderful resource for anyone who loves Minecraft to get the basics of learning code.
Not only is a fun way to spend time but it also helps to improve logic and it can turn into an important skill in the future.
57.Minecraft Creeper Popcorn Munch
Minecraft crafts are already amazing but making them edible… Talking about perfection!
This tasty Minecraft Creeper-themed popcorn recipe is exactly that!
Grab your kids and their painting brushes!
This Minecraft creeper face template helps you to make the cutest pinata ever!
It's actually made out of green tote bags and your kids can be part of the whole process.
Are you into crochet and looking for fun ideas your kids will love to wear during winter season?
Here's your answer!
This Creeper Scarf is adorable and you can download the pattern for free.
60.Minecraft Knitted Hat Pattern
Continuing in the topic of minecrafts-themed knits here's another awesome option.
This is a knitted winter hat with a really easy pattern that can be knit up in only a few days.
Prepare your yarn and start knitting!
Geo your DIY hat on!
With only a few supplies you can make these charming little Minecraft ornament to decorate your Christmas tree (or anywhere you want to hang them!)
62.Minecraft Creeper Book Ends
A growing collection of books is always a good sign, especially if it's your kid's book collection!
Kaysi from Keeping It Simple created this pretty DIY creeper bookends, a total cool decor idea for your kid's rooms.
63.Ultimate Minecraft Handbooks
64.Keep Calm and Love Minecraft Printable
This "Keep calm and Love Minecraft" printable slogan is a must if you have any Minecraft fans around!
65.Minecraft Easter Egg Tutorial
Easter is always a good time to make crafts with the little ones but every year some ideas are recycled.
But this tutorial really makes you get your creative juices flowing again with a DIY Real Minecraft Eggs!
A wonderful way to make Easter decorations a tad bit more special.
66.No-Sew Minecraft Pillow Patterns
Like anyone else, I'm a total fan of no-sew crafts.
I love to sew but it takes so long!
That's why these DIY Minecraft pillow patterns are a total win-win.
The kids will obsess over and parents won't have to spend hours trying to get the sawing machine to work!
67.Amigurumi Minecraft Creeper Pattern
Creepers are just so awesome.
And undoubtedly one of Minecraft's most beloved characters.
Give this DIY amigurumi Minecraft Creeper a shot.
You won't regret it!
68.How to Draw a Minecraft Wolf Dog
Minecraft offers so many learning opportunities, it's bonkers!
On this tutorial Art for Kids Hubs shows us how to draw an adorable Minecraft Wolf.
It's so easy!
Does a Diamond Sword cake for a birthday party sound too good to be true?
Well, it's your lucky day!
Sara shared on her blog how she made one herself and gives you all the tips on her blog, Mum Turned Mom.
70.Minecraft Creeper Pixel Art
Your kids are going to go bonkers with these little Pixel art templates.
They're perfect to frame and hang up as decor or even use it as DIY notebook decorating.
Let your younger kids join the Minecraft fun with these dot-a-dot printables!
They can use markers or circle stickers in their favorite colors.
They're so fun, kids can spend hours playing with them!
72.Skrafty Minecraft Homeschool Server
This family and kid-friendly Minecraft server is a fantastic resource if you're looking to use Minecraft not just for fun but also as a learning tool.
It offers a filtered chat and a huge collection of homeschool classes to add to your current homeschool curriculum.
73.Minecraft Patterned 100s Chart Printable
If you struggle to come up with ideas during a rainy day this is another great option that will work with kids of different ages.
You just need to print out the Minecraft chart pictures, give your kid some colored crayons and ta-ra, you're all set.
74.Minecraft TNT Coloring Page
When your kiddos love all things Minecraft coloring pages can be a total lifesaver.
This printable has the famous TNT explosive block which is super easy to color thanks to its shape.
75.Printable Minecraft Pig Mask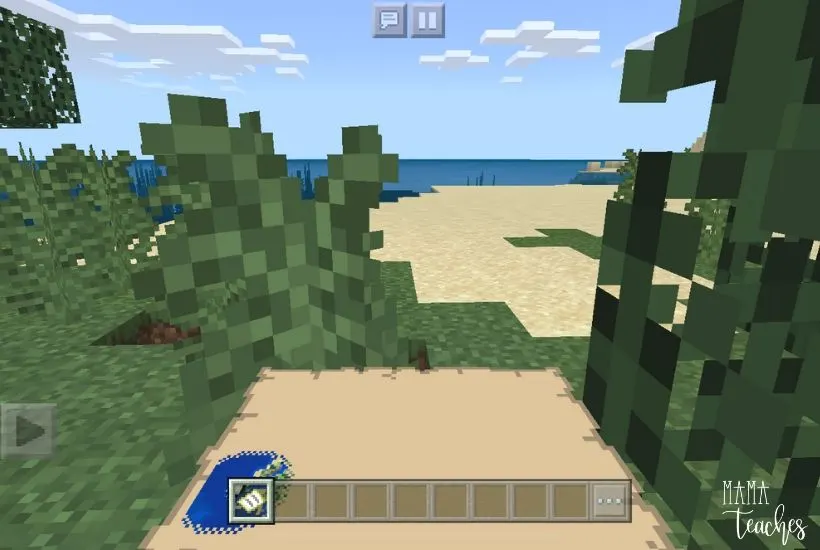 Help your kids explore their creative side using their fascination with Minecraft to your advantage.
Like anything visual, this game has art everywhere so you can adapt it to give your kids some challenges and spark up their artistic skills.
Are you planning a Minecraft themed birthday party and have no idea where to start?
Don't fret!
This is an insane tutorial that shows you tons of ideas on how to decorate your party with Minecraft DIYs
78.Minecraft Anger Management Activity
Helping your kids to express and manage their emotions is a crucial step.
That's why I love anything related to this topic but especially when it's created with kid's interests like cartoons.
This amazing activity helps children realize what tools to use when they feel angry, all in Minecraft-language!
Are you ready for a little bit of Minecraft music fun?
Here's the ultimate way to learn the basics of music with the motivation of their favorite game's tune.
This music sheet uses only beginner notes which makes it perfect for those just starting out.
81.Minecraft Advanced Multiplication Worksheet
This worksheet works like a charm for 3rd graders who are starting to learn the more advanced multiplication problems with the best motivation ever, unlocking a Minecraft Creeper once they've solved all the problems!
82.Minecraft Multiplication Cards
This /s, r, l/ blends flashcards inspired in Minecraft are great to use in speech therapy or has homework.
They're adorable and practical to have around. I can't recommend them enough!
86.Minecraft Fix-It-Up Sentences
I love having easy learning activities around that can keep my kid's attention span and that's exactly what these lovely Fix-It-Up sentences are!
You just need to print them out and your kids can fix all the grammatical errors while they're entertained following Steve's adventure journal.
87.Minecraft Chicken Coloring Page
Minecraft Chickens are not the most dynamic characters in the game but my kids have a soft spot for them and I can't blame them!
These cute chickens are just adorable!
Use this printable coloring page so your kids can recreate this Minecraft farm animal for a day of good old peaceful fun.
88.Perla/HAMA Beads Patterns for Minecraft
Get your tech-savvy kiddos back into crafts!
I know, it sounds like a difficult task when our little ones are so much into videogames but that's actually something you can use to spark up their interest.
In this post, you get free printables to make Minecraft designs with HAMA beads.
89.Minecraft Stop Motion Movie Creator
If your kids can't get enough playing Minecraft this is a terrific opportunity to motivate the movie director in them!
With this super creative Minecraft Stop Motion Movie Creator, they will be able to use their love for all things Minecraft while they put their storytelling skills into action.
Go back to good old fun with these super cute and interactive Minecraft card games!
Players have the option to mine, craft, and reserve to win just like in the original 8-bit game!
These balloons are just so cool!
Fill your next party with these gorgeous Mob Minecraft balloons.
Your kids are going to be thrilled to have them as part of the decor.
Learning some inside secrets, tips, and hacks to improve your Minecraft experience.
This book works as an unofficial guide to help anyone to get the best of each adventure.
I really like this not just because the tips are amazing but also because you can show your little ones how books are still a great source of knowledge.
LEGOS and Minecraft?
Talking about a perfect match!
An ideal gift for any fan of either game, this is any future-builder dream.
Do you have a little reluctant writer on your hands?
Worry no more!
Bring in Minecraft to the classroom and capture your kids interest with these writing prompts.
96.More Minecraft Writing Prompts
Encourage your little one's skills in descriptive and narrative writing by inviting them to write about something they love like Minecraft with these 6 wonderful writing prompts.
97.Minecraft Periodic Table (this also links to a t-shirt that can be purchased)
If your kids are into the spooky but adorable pet spiders on Minecraft this healthy snack is going to make them go nuts!
You could make them for a Haloween party or just a sweet treat for your Minecraft die-hard fans living at home!
99.Printable Minecraft Trading Cards
100.And, if you don't already have it, the Minecraft Game and Pocket Edition!
Put a spin the game and get this Mojang Minecraft Pocket edition!
Kids can play cross-platform with up to 10 friends and create their own worlds and adventures.
Want to come back to these ideas?
Pin the image below!