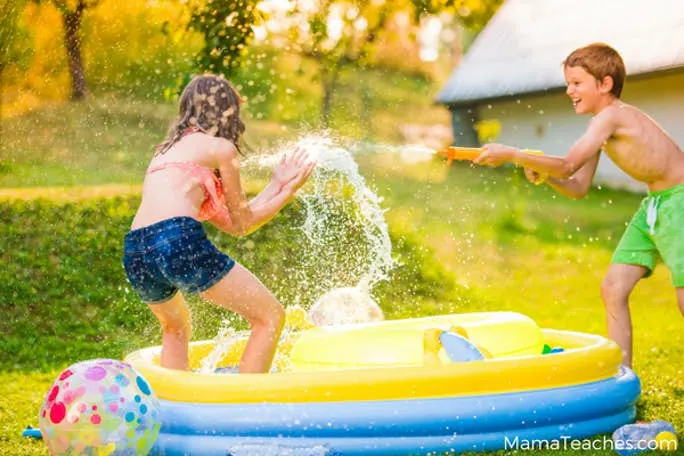 This article contains affiliate links to things that you might like.
Three kids, three sets of braces needed, and a cut back on billable hours means this mama needs to find some Free Summer Activities for Families stat!
Here are some of our favorite free summer activities for families that promise a lot of summer vacation fun without having to spend a dime.
50 Free Summer Activities for Families
1. Movie Night
Watch a family favorite in the living room with the lights turned off!
2. Sprinkler Run
Turn on the sprinkler and take turns running through it.
3. Puzzle Mania
Put together a puzzle or see if a neighbor has one to trade!
Put on some sunscreen and take a walk in the woods.
5. Beach Bound
Spend the day at your favorite free beach!
Don't forget to pack snacks and bring your kite!
6. Make Your Own Ice Cream
Making ice cream is a lot of fun – not to mention delicious!
Making ice cream is a lot of fun – not to mention delicious!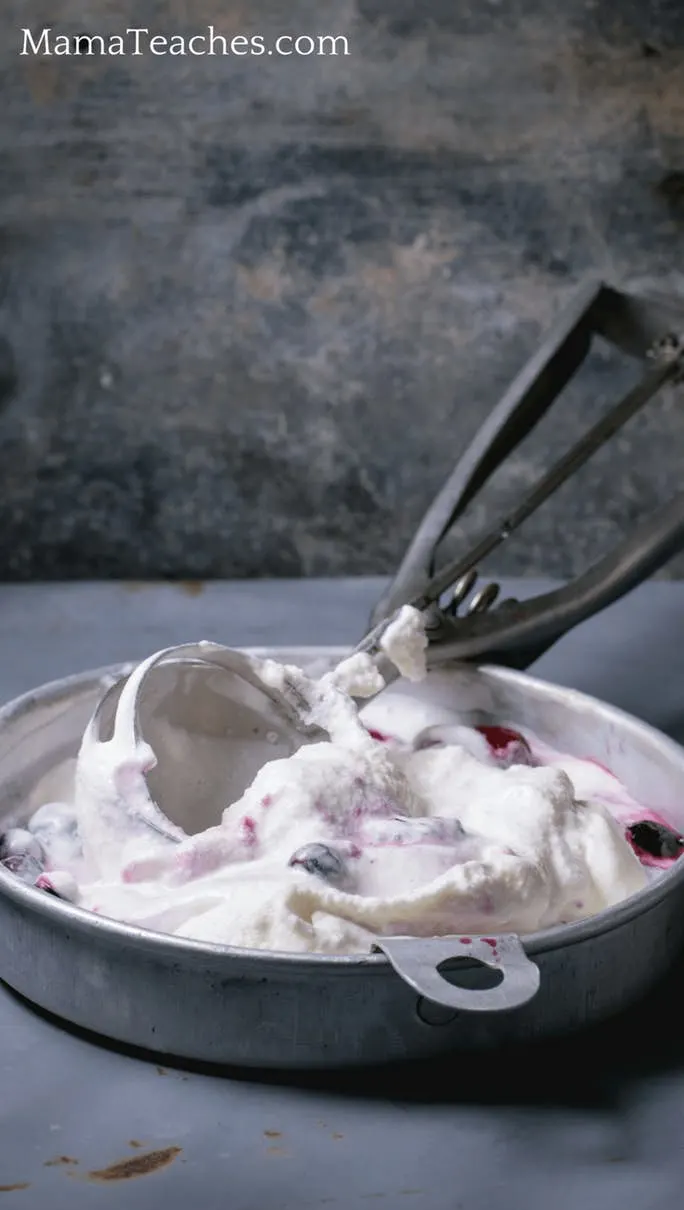 7. Playground Fun
Head to the local playground for some outdoor fun.
8. Outdoor Concerts
Attend a free outdoor concert that your town is hosting.
9. First Friday Freebies
Want to visit a museum?
See if it participates in First Fridays where admission is free!
Start or tend to your garden.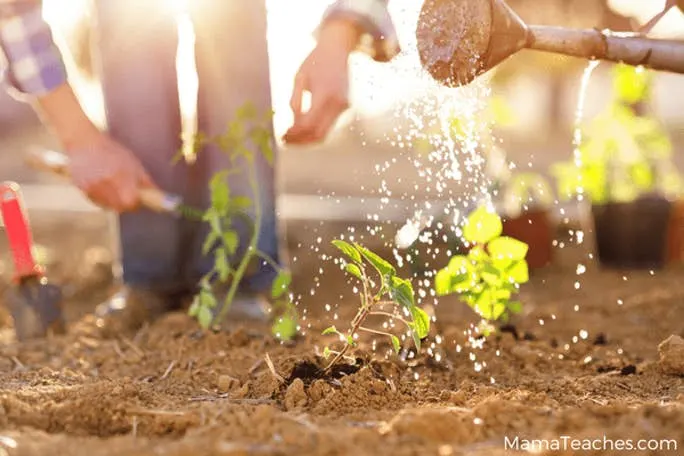 11. Stargazing
Put a blanket on the ground and look up at the stars after dark.
12. Fireworks
Watch for free fireworks shows that your town or city puts on around the 4th of July.
A dance competition can burn a lot of calories and create a lot of laughter!
14. Video Game Challenge
Our family is particularly fond of Mario Kart competitions, but play whatever video game your family likes best.
15. Volunteer
Volunteer at the local animal shelter for the morning.
​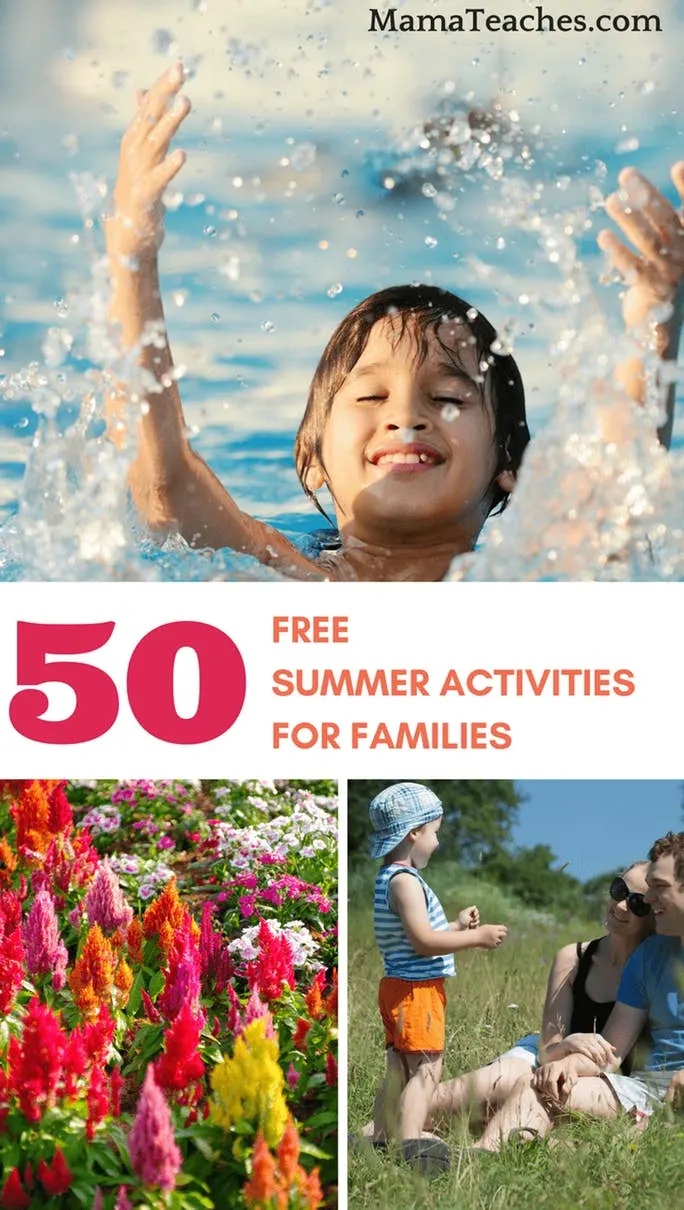 16. Summer Reading Programs
Participate in your library's free summer reading programs and earn prizes.
17. Visit the Library
Visit the library to get some new books, music, or games.
18. Sidewalk Art
Break out the sidewalk chalk and create some beautiful art.
19. Summer Festivals
Attend free summer art and music festivals.
20. Farmers' Markets
Browse the weekly Farmers' Markets; they often have free special events!
21. Car Shows
Car clubs are in full swing during the summer months, so keep an eye out for local car shows.
22. Free Ice Cream Days
July is National Ice Cream Month – the perfect time for your favorite ice cream parlor to offer a free ice cream day!
23. Bake Cookies
Whip up a batch of your favorite cookies.
Use them to make 5-minute ice cream sandwiches!
Have a Family Game Night or Family Game Day where you play all of your favorite board and card games.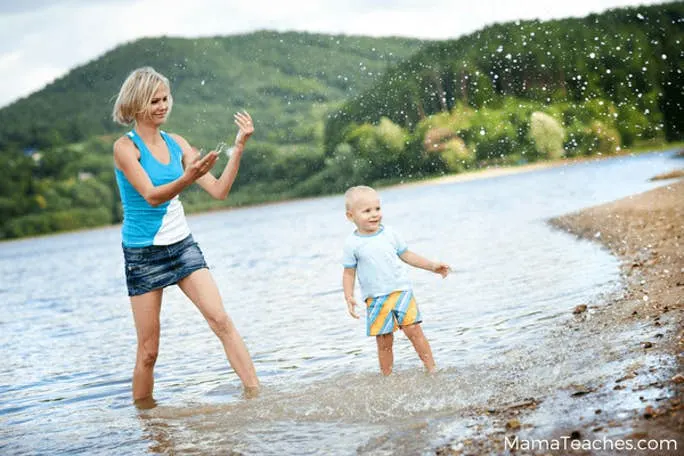 25. Go to the Lake
Drive to the lake and spend some time by the water.
26. Go Fishing
Grab your rods and head out to catch (and release!) some fish.
27. Roast S'Mores
Fire up the backyard fire pit and roast some marshmallows for delicious S'mores!​
28. Have a Backyard Barbecue
Invite some friends or neighbors over and have an impromptu backyard barbecue potluck!
29. Play Ball
Play soccer, basketball, football or baseball for some outdoor activity fun.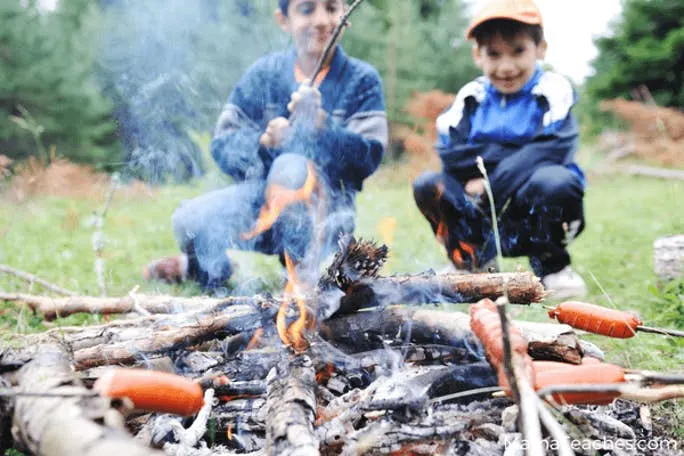 Who in your family is best at charades?
Play and find out! Here are some free charades cards for you.
31. Look Through Old Photo Albums
Dig out the old photo albums and spend time looking through the memories.
32. Play Frisbee
Play Frisbee or Frisbee Golf in the backyard, at the park, or at the beach.
33. Ride a Bike
Put on your helmet and go for a bike ride on the trails or around town.
34. Fly a Kite
When the wind whips up, it's the perfect time to fly a kite.
Read a new book or an old favorite.
36. Make Your Own Mini-Golf Course in the Backyard
Create your own mini-golf course in the backyard and play a round!
37. Drink Lemonade
Mix up a batch of tasty lemonade and enjoy a glass on the porch.
Try these kid-friendly gourmet lemonade recipes to kick it up a notch!
38. Make a Scrapbook
Start a scrapbook or memory box of all of your summer experiences.
39. Play with Blocks
Whether you're making an intricate design with hundreds of bricks or stacking blocks into a tall, tall tower, it's sure to be a ton of fun.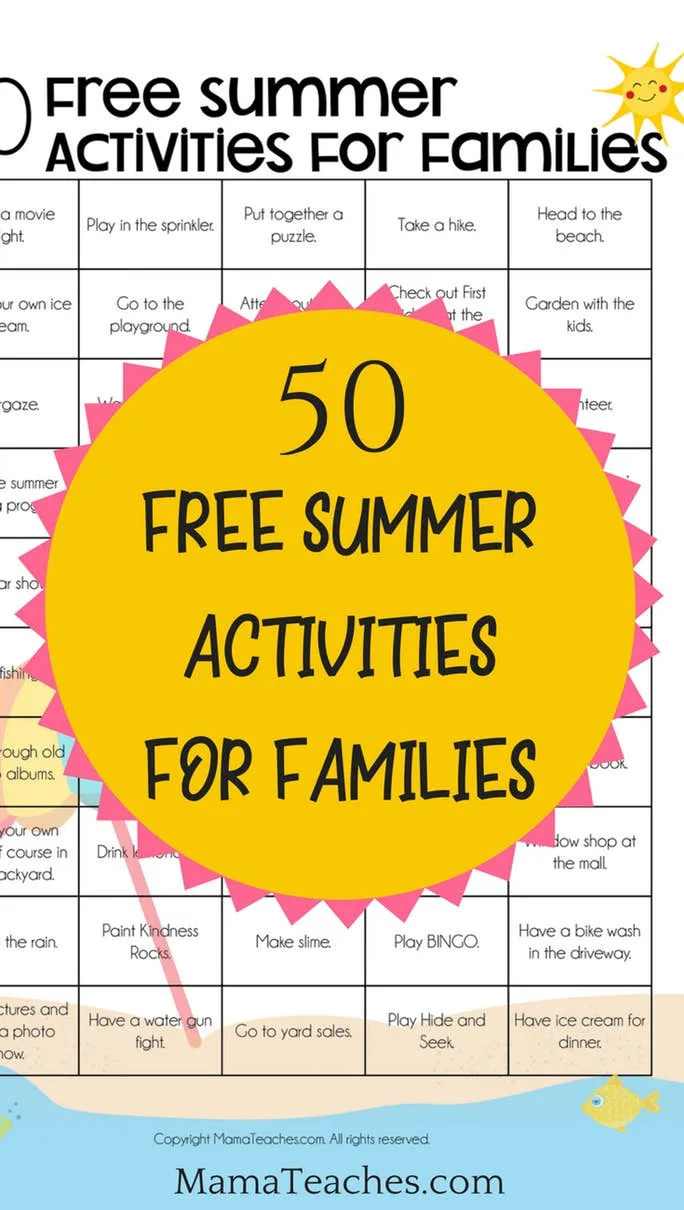 40. Window Shop at the Mall
When the weather is hot outside, cool down by walking the mall and browsing!
41. Play in the Rain
Thankfully, people don't usually melt in the rain, so put on your rain boots and head outside to play.
If there's lightening though, stay indoors!
42. Paint Kindness Rocks
Paint rocks with inspirational messages or cute drawings and leave them around town as part of the Kindness Rock project.
43. Make Slime
It doesn't matter what kind you make, just have fun making slime!​
44. Play BINGO
Whether you're at home or on the go, play a game of BINGO with the family!
45. Have a Bike Wash in the Driveway
Invite some friends to bring their bikes over and set up a bike wash in your driveway.
46. Take Pictures and Have a Photo Show
Encourage family members to take pictures around the house or neighborhood, print them out, and then display them for a summer night photo show.
47. Have a Water Gun Fight
Grab the water guns and get ready to be blasted by watery fun!
48. Go to Yard Sales
Dig through the cushions and find some change before heading out to browse yard sales on a Saturday morning.
49. Play Hide and Seek
Search for the perfect hiding spots around the house or in the backyard and play a rousing game of Hide and Seek!
When all else fails, have ice cream for dinner!
What are some of your favorite summer activities?
We'd love to hear about them!
Leave a comment below and share!