Put down the tablets, put away the keyboards, and leave the phones on the counter.
It's math time and these 30 free math games are a great way to encourage your child's love for math while having fun together!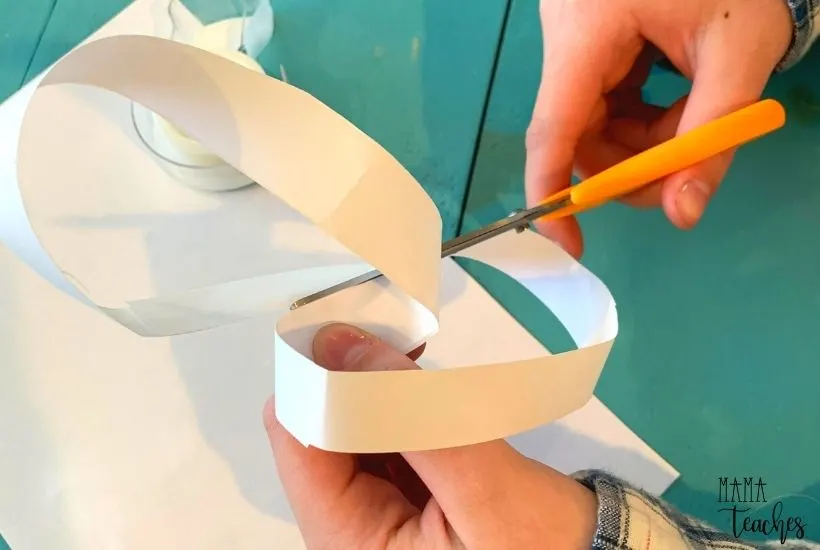 This post was sponsored by Beast Academy. All thoughts and opinions are my own.
Math Games for Kids
There is so much emphasis on technology today that getting back to hands-on learning is something that every child can benefit from.
Beast Academy Playground, from the makers of Beast Academy, an online comic-based math curriculum, adds that hands-on component to any math lesson.
The playground features 30 free math games that can be played at home, in the classroom, and even outside.
They take math from the textbook and turn it into a game. It makes math time playtime!
Think of the activities as creative, low-prep math centers!
The best parts? They're free, and new activities are always being added!
Play Math Games to Improve Math Skills
The free math games at Beast Academy Playground provide a ton of practice with basic math skills.
They give children ample opportunity to fine-tune their math wonder, as well as their math facts.
Here are some of the math skills that the games address:
number recognition
number writing
number awareness
spatial reasoning
strategic thinking
counting
measuring
comparison of numbers
counting to 10
pairs that add to 10
creative thinking
and more!
We especially love that the games can be adapted to work with a variety of skills and different age ranges.
Not only does it make them more versatile, but it also gives older students more practice with the math skills that they are working on.
Free Hands-On Math Games
So what are these tabletop math games that the whole family can play and enjoy and what math skills do they tackle?
We broke them down into age 3+, age 4+, and age 5+.
Keep in mind that older students can always play the games listed for younger students as well!
Let's take a look!
Math Games for Age 3+
---
With only two rules: have fun and keep score, Trashketball is one of the most engaging and movement-oriented games at Beast Academy Playground!
It helps students would on counting, addition, comparison, skip-counting, writing numbers, pairs that add to 10, and subtraction. Best of all, it's a ton of fun to play!
---
Get ready to compare numbers and defeat the hungry monster in this fun 2-player game!
It focuses on comparisons, recognizing numbers, counting, and addition.
---
Get the wiggles out as your practice skip counting with this fun hands-on math game!
All you need is some sidewalk chalk and a flat sidewalk or driveway to play!
---
Who can get to 10 first? Players take turns counting up by 1s or 2s and the person who says 10 wins!
The game can be easily adapted to any age or skill level.
---
Match all of your numbers first to win the game!
Towers can be played with two or more players, so it's great for families!
---
Counting, comparisons, and strategic thinking will be the key to winning Blind Heist!
It's simple (and fun!) to play and only requires a few simple supplies.
---
There's nothing like a game of matching to reinforce skills!
This easy math version is perfect for young mathematicians and can be altered to address more advanced skills as needed.
---
So many of the free games at Beast Academy Playground use number decks.
This is the perfect chance to create some to use when playing!
---
Math Games for Age 4+
Break out four markers and get ready to play cartographer!
The tabletop math game promotes creative thinking, spatial reasoning, wonder, and strategic thinking.
---
Get ready for a little bit of wonder with the help of Fortune Teller, a game that relies on symmetry and illusions!
---
Can your spatial reasoning skills help you win? It's going to take some strategic thinking and counting to master this fun game!
---
Want to see a candle magically change color? This illusion is sure to have your children wondering, counting, measuring, and using their spatial reasoning skills!
---
Who can slide their coins fastest to make a shape? It's a great way to practice shapes, strategic thinking, and spatial reasoning skills with a partner.
---
Who can fit the last shape in on the paper? Work on spatial relations by taking turns tracing a shape on paper. The last one to fit the piece on wins!
---
Strategic thinking and counting will help you catch the fox in this fun outdoor game!
Simply grab a stick of sidewalk chalk and get started making the grid!
---
It's going to take some strategic thinking to navigate your bumper car down this one-way road!
This quick game will keep even reluctant math students engaged!
---
Introduce your students to the Möbius strip with this fun activity!
All you need is a strip of paper, some tape, and a pencil to create your own!
---
Math Games for Age 5+
---
Have you ever made your own flexagon? Once you make the first one it's easy to create more!
This fun game teaches shapes and is definitely a family favorite!
---
If you want your students to master their math skills, Troll Hole is a fun game that can help them do it!
The game is played in pairs and is perfect for addition, subtraction, counting, strategic thinking, pairs that add to 10, writing numbers, and skip-counting!
It also has a super fun name that will make your students smile!
---
Are your symmetry skills on point? They'll have to be to win this epic symmetry battle!
Carronade is a great way to practice symmetry and spatial reasoning skills!
---
Strategic thinking, spatial reasoning, and counting all get a workout with this fun twisting, turning tabletop math game!
---
Folding and cutting in a repeated pattern can turn even the most mundane piece of paper into a beautiful fractal pop-up card!
Even though this activity is listed as 5+, your little mathematicians will need a bit of help completing it.
---
Who will you choose to join you on your quest? This fun math game helps students practice strategic thinking, even/off numbers, and counting!
---
A fun game to play with a friend, family member, or classmate, Fifteen tests addition and strategic thinking skills.
---
Explore shapes by making a fun pop-up dodecahedron! All you need is some cardboard and a rubber band!
Children will need help with it, so don't slate it as an independent activity.
---
It's a game of addition, and only one player can win! Will it be odds or evens?
This partner game can be played in the car, at school, or at home!
---
Just like its name implies, Speed is a fast-paced math card game that keeps players focused and practicing those mental math skills! It's one of our favorites!
---
This fun tabletop math game takes the typical matching game to a whole new level!
Players must use their adding skills to quickly match pairs to win the game!
---
Put on your thinking caps! This classic math game calls for a workout of spatial reasoning and strategic thinking!
All you need to play are a pencil and paper!
---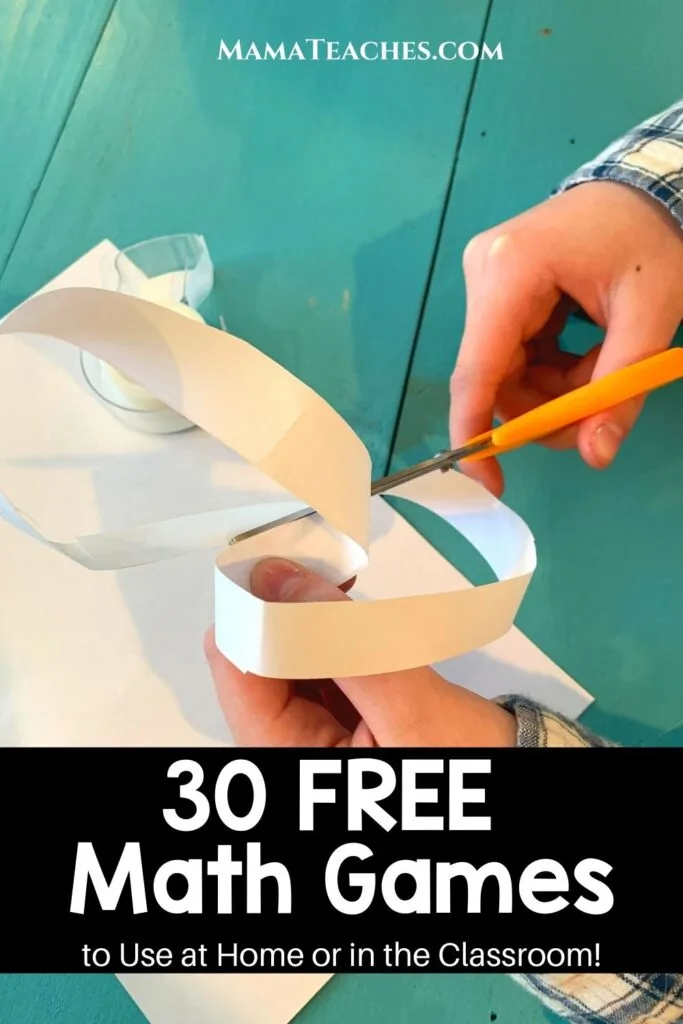 Free Math Games for the Win
Develop your students' love for math and improve their problem-solving skills by using the free math games from Beast Academy Playground to make learning math fun!
Not sure where to start? Pick a game (or two or three…) and give it a try! They're all perfect for fueling the math beast inside!
YOU MAY ALSO LIKE…